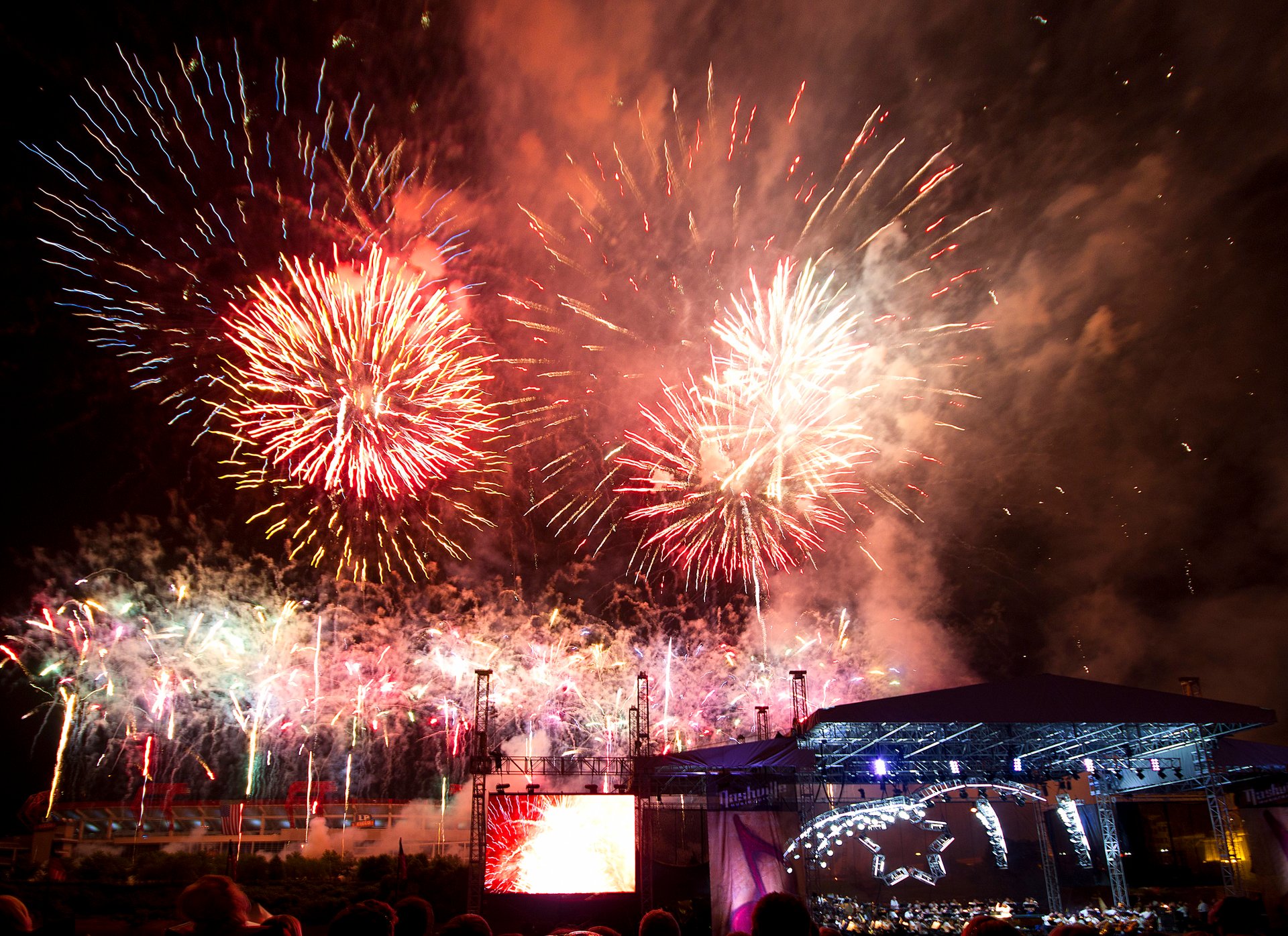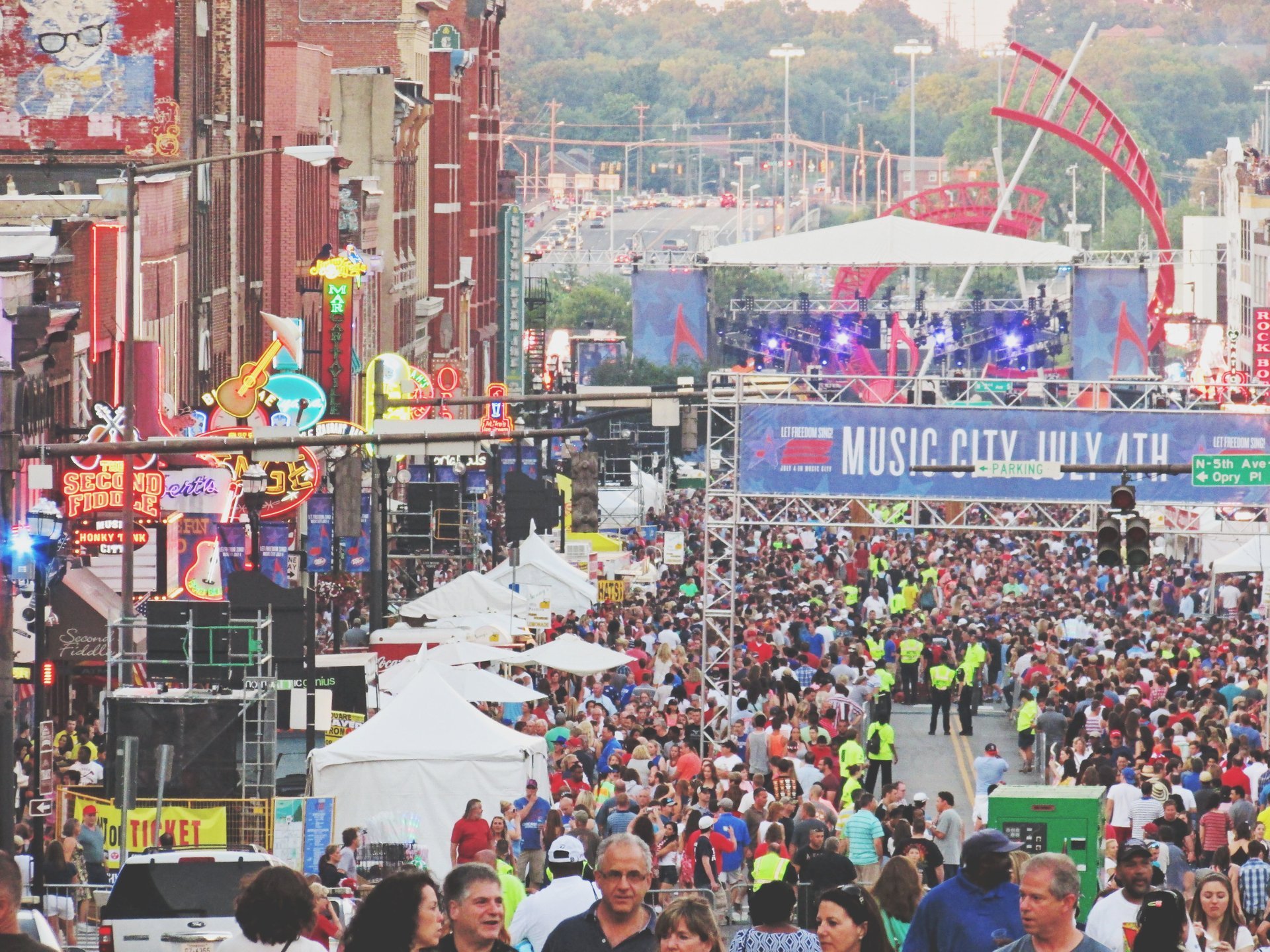 See accommodations nearby
4th of July Celebration & Fireworks in Nashville
Featured in
Nashville celebrates America's independence with picnics, baseball games, plenty of live music, and spectacular fireworks. The country music capital of the world offers a day full of fun and diverse events. You can start your morning at 7 am with the Music City 4th of July 5k/10k Run. Throughout the day, you can see the Nashville Sounds play baseball, try some barbecue downtown, or snack on hot chicken in East Park. The "Let Freedom Sing! Music City July 4th" party is going to be the highlight of your 4th of July in Nashville.
Lower Broadway is the epicenter of fun all day long. After nightfall, make sure to check out the LED lights on the Korean Veterans Memorial Bridge. Block parties and celebrations are not just limited to downtown. Every neighborhood hosts a festival of their own with festive red-and-blue decorations everywhere.
Music City Hot Chicken Festival
This annual festival celebrates the signature Nashville dish: hot chicken. Since 2007, this free event held in East Park has been one of the favorite ways to celebrate the 4th of July. Free hot chicken samples are available to the first 500 people in line. The festival runs from 11 am to 3 pm and features a firetruck parade, contests, and family-friendly activities. Live music from local bands plays all day long. Visitors can also watch the Amateur Cooking Competition.
Let Freedom Sing! Music City July 4th
Music City July 4th is one of the largest annual music festivals in Downtown Nashville that attracts an impressive list of headliners. The festival is free for the public and attracts about 350,000 people to 1st & Broadway and Ascend Amphitheater. The festival's Family Fun Zone opens in the morning at Walk of Fame Park with climbing walls, water slides, and various games.
The festival ends with a fantastic 30-minute fireworks show. After the live performance by the Nashville Symphony at Ascend Amphitheater, the skies get illuminated by a magnificent display. Riverfront Park and Pedestrian Bridge are some of the best spots to see the fireworks.
Find hotels and airbnbs near 4th of July Celebration & Fireworks in Nashville (Map)
4th of July Celebration & Fireworks in Nashville
Featured in