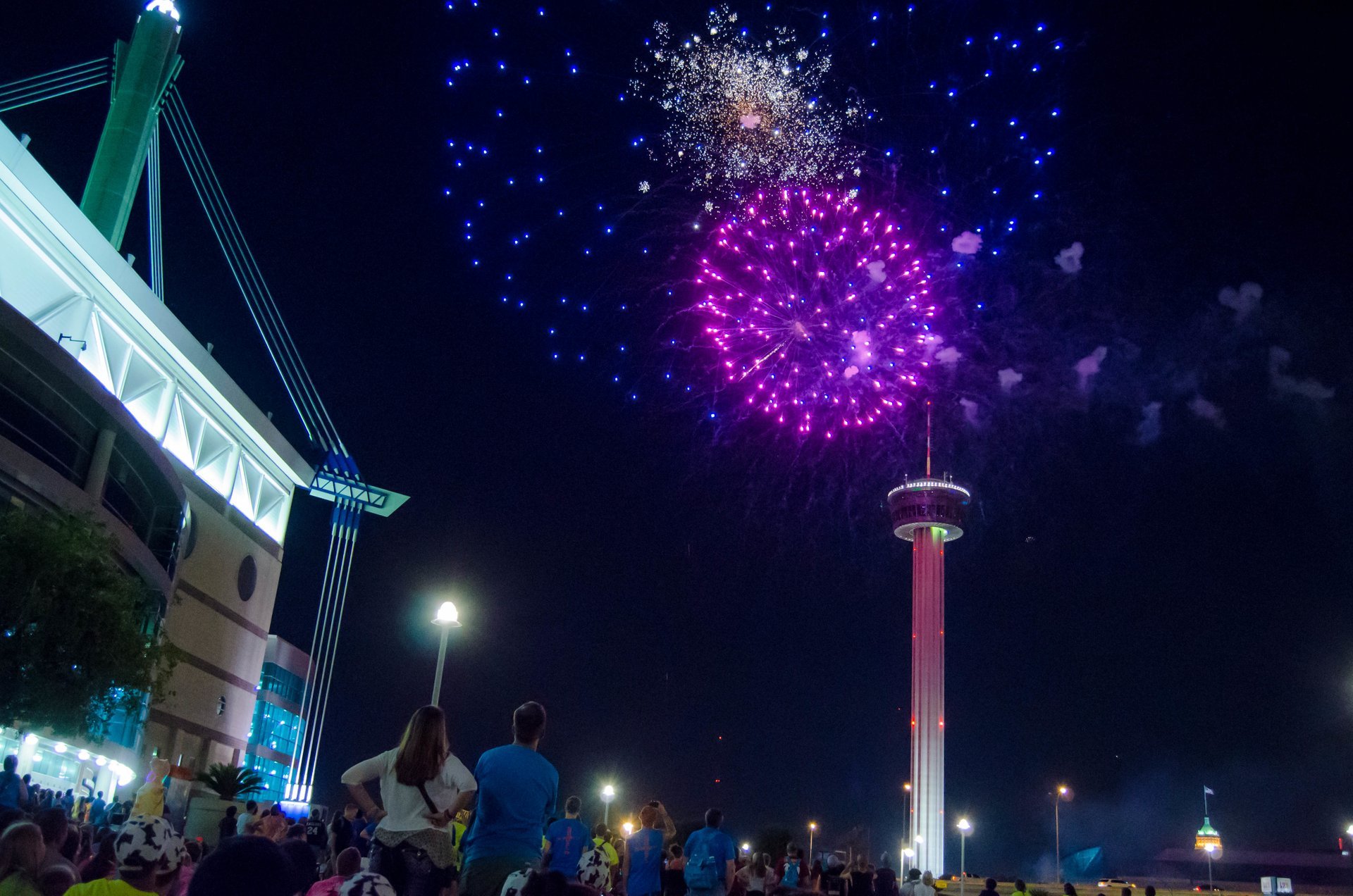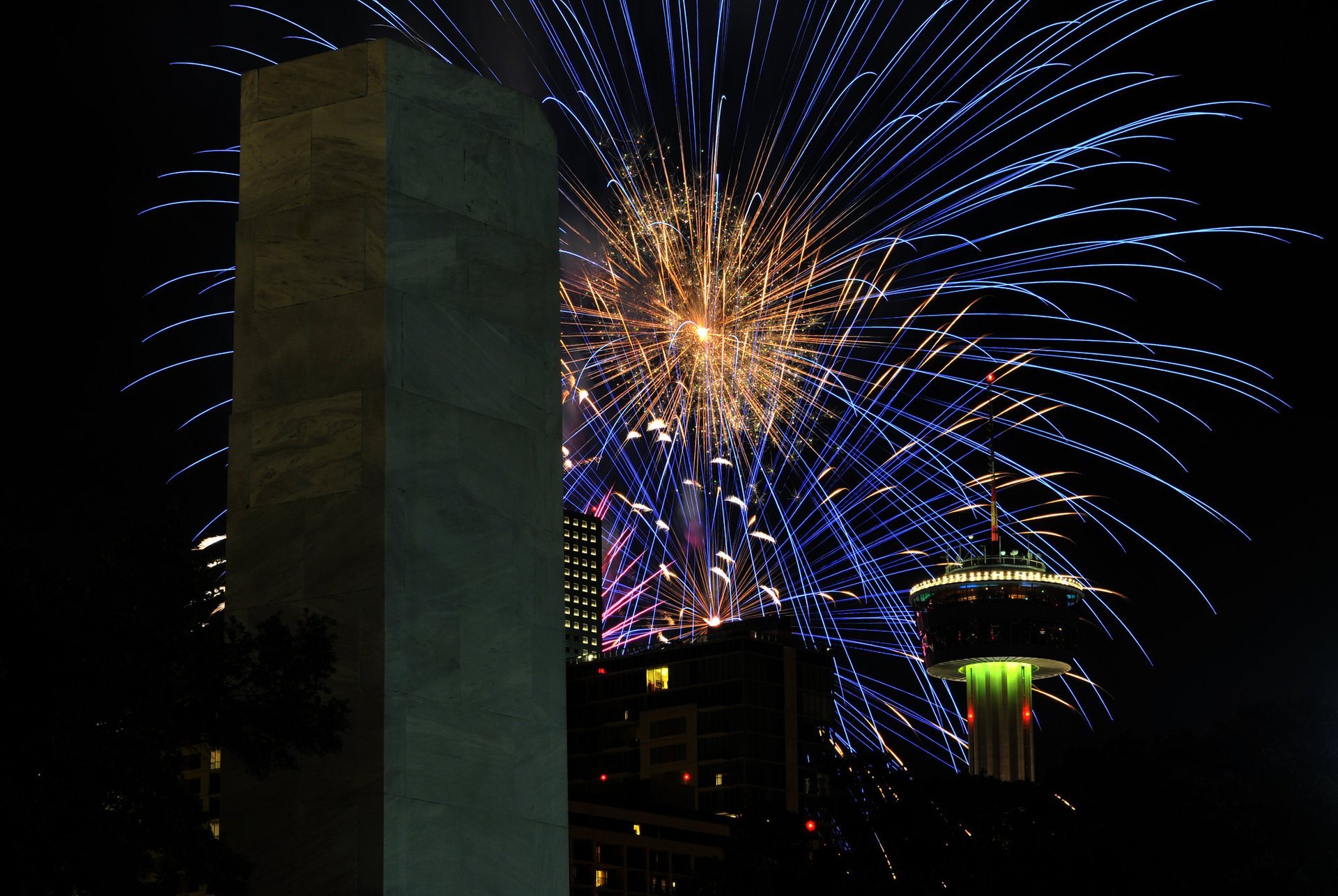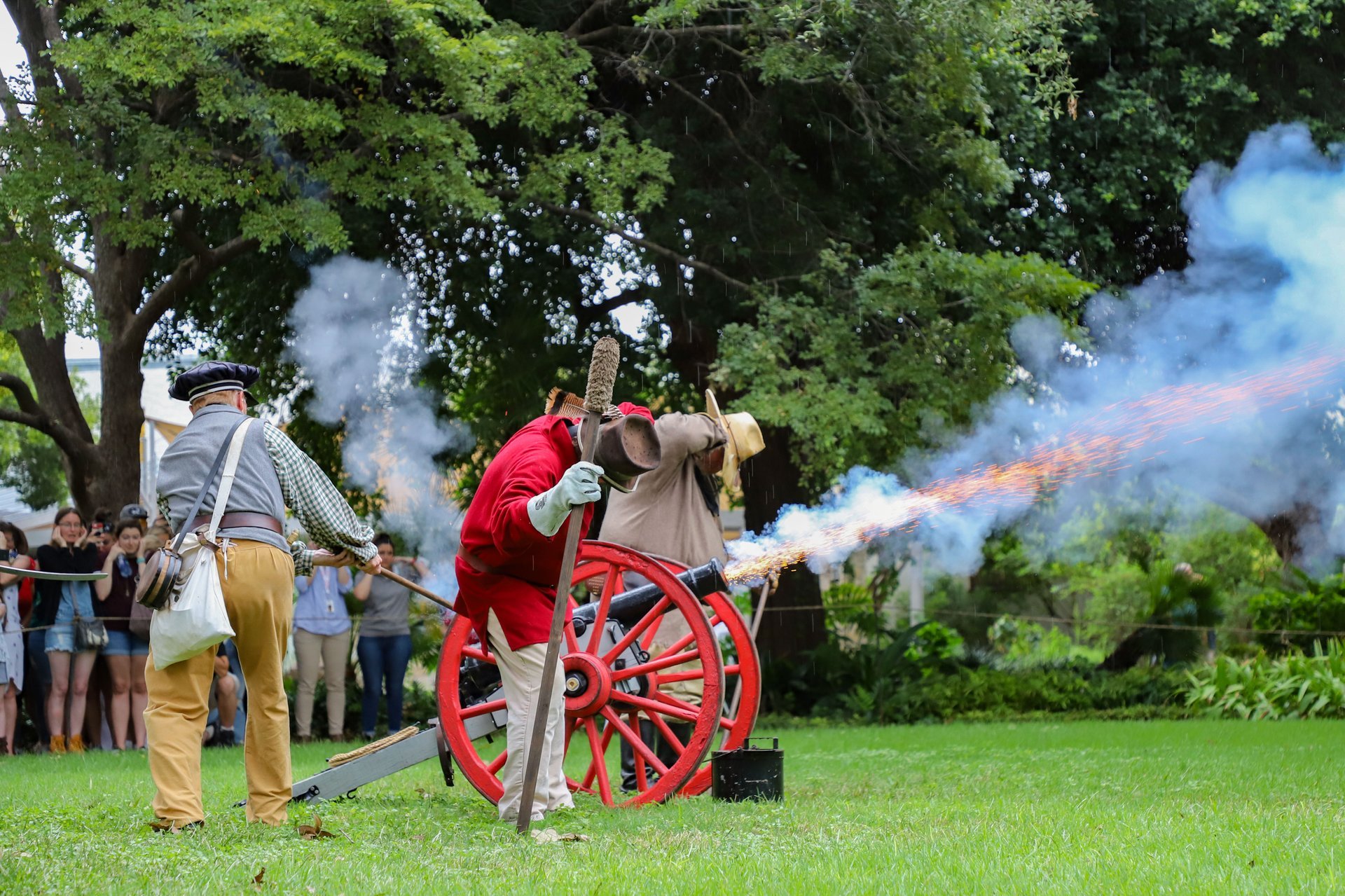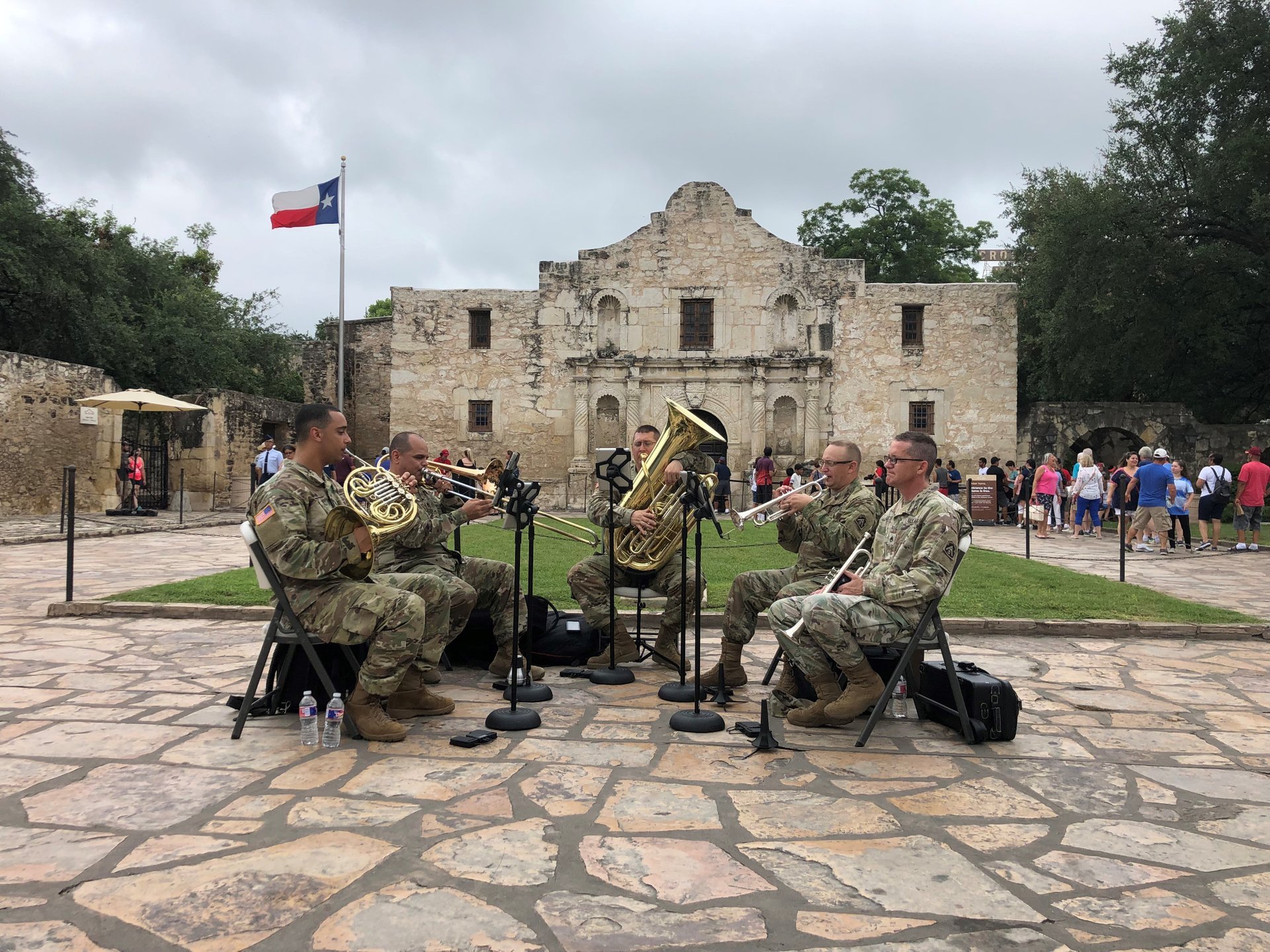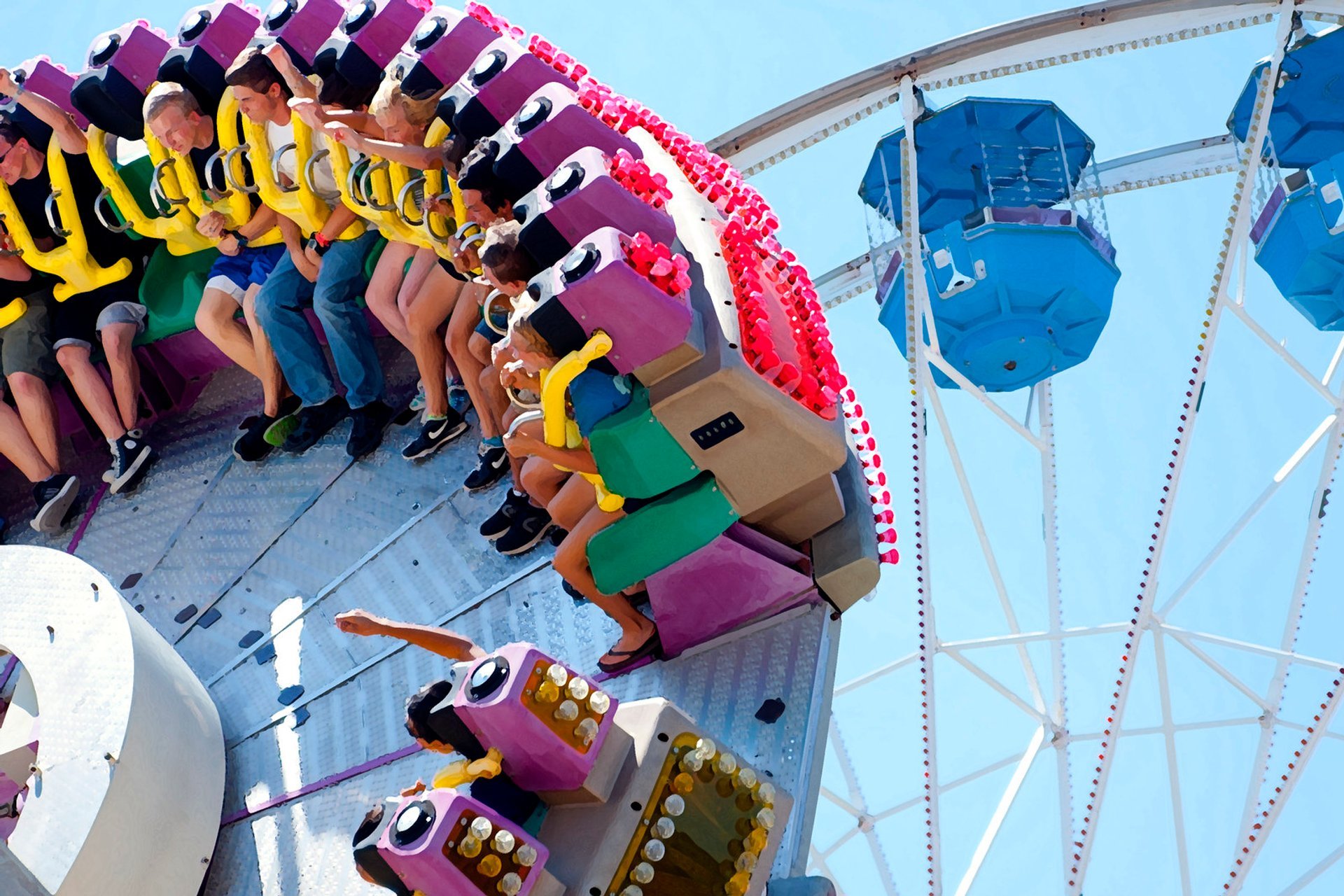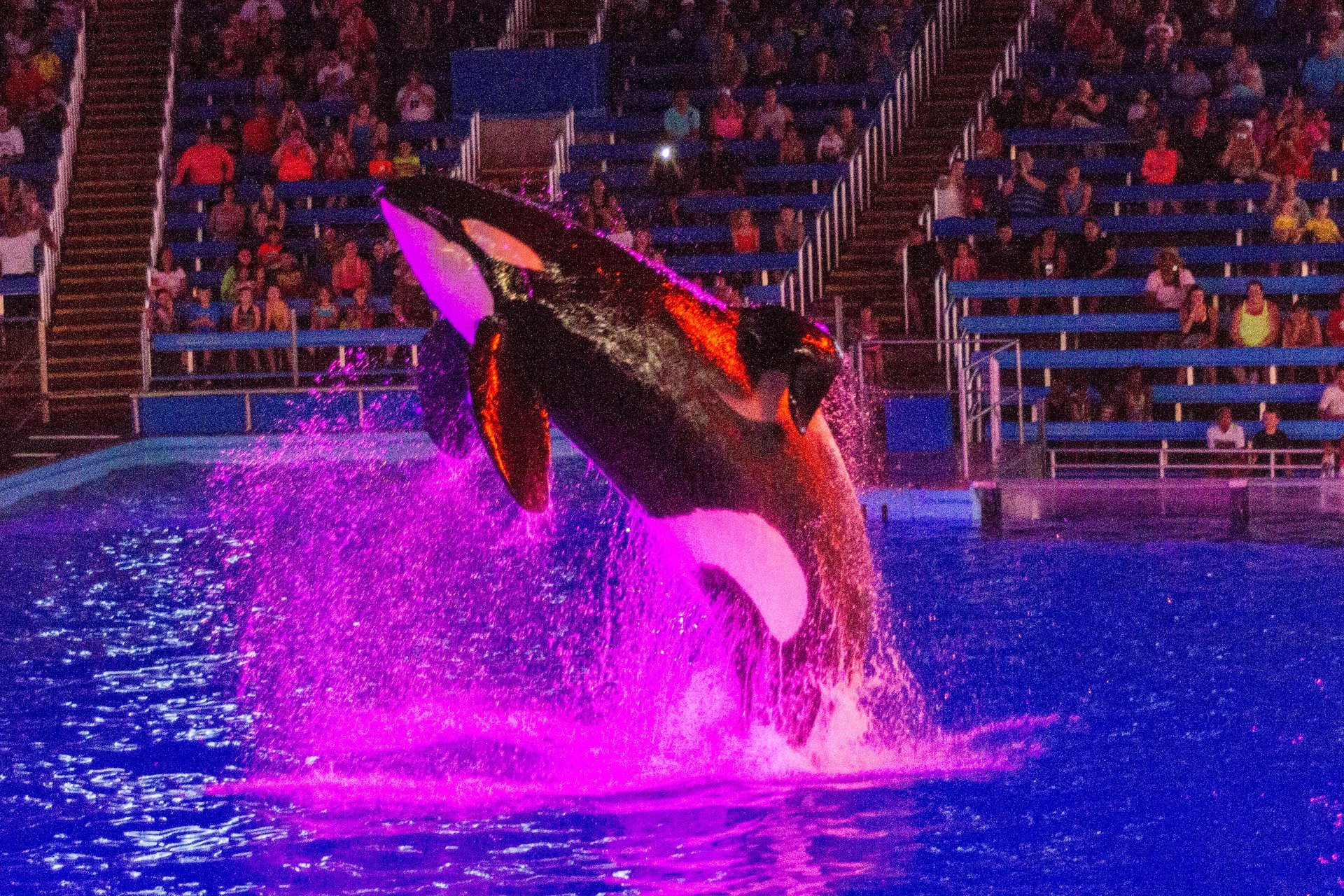 San Antonio 4th of July Events & Fireworks
Featured in
There are several ways to celebrate America's birthday in San Antonio. History enthusiasts can head to the Alamo. Families can enjoy festive programs at the area's largest amusement parks such as SeaWorld and Six Flags. Or you can join the whole city at a picnic in Woodlawn Lake Park, where plenty of live music, games, and food will keep you entertained till the grand finale fireworks in the evening.
Independence Day at the Alamo (July 4, 2023)
The Alamo in San Antonio is a historic Spanish mission and fortress compound that dates back to the 18th century. Celebrate Independence Day in this historical complex with reenactments, living history demonstrations, readings, photo opportunities, old weaponry displays, and firing demonstrations. Festivities last from 9 am to 5:30 pm at Alamo Plaza and are free for the public.
July 4th Fest at Six Flags (July 1–4, 2023)
Every year, Six Flags Fiesta Texas park in San Antonio hosts a special July 4th Fest in partnership with Coca-Cola. The park is decorated to the max with patriotic colors; attendees can enjoy dance parties, great food, exclusive ride times, and, of course, spectacular fireworks at night. Thrill-seekers can enjoy the "Cool Zone" in Crackaxle Canyon along with other various activities.
SeaWorld Fireworks Show (July 2–4, 2023)
Mid-summer is a rather hot time in South Texas, and spending the 4th of July at SeaWorld with its numerous water attractions sounds like a good idea. Besides, it holds a spectacular fireworks display at Bayside, which is synchronized to patriotic music and free with admission. Also, there is plenty of great food at an exclusive picnic for the foodies.
Woodlawn Lake Park 4th of July Celebration (July 4, 2024)
Woodlawn Lake Park hosts the official Independence Day celebration in San Antonio that is attended by thousands of people. It starts in the morning with various activities for families, a fun run, games, competitions, and carnival rides. Two dozen food trucks and vendors will make sure no one is left hungry. The afternoon concert ends with a huge fireworks display.
Find hotels and airbnbs near San Antonio 4th of July Events & Fireworks (Map)
San Antonio 4th of July Events & Fireworks
Featured in