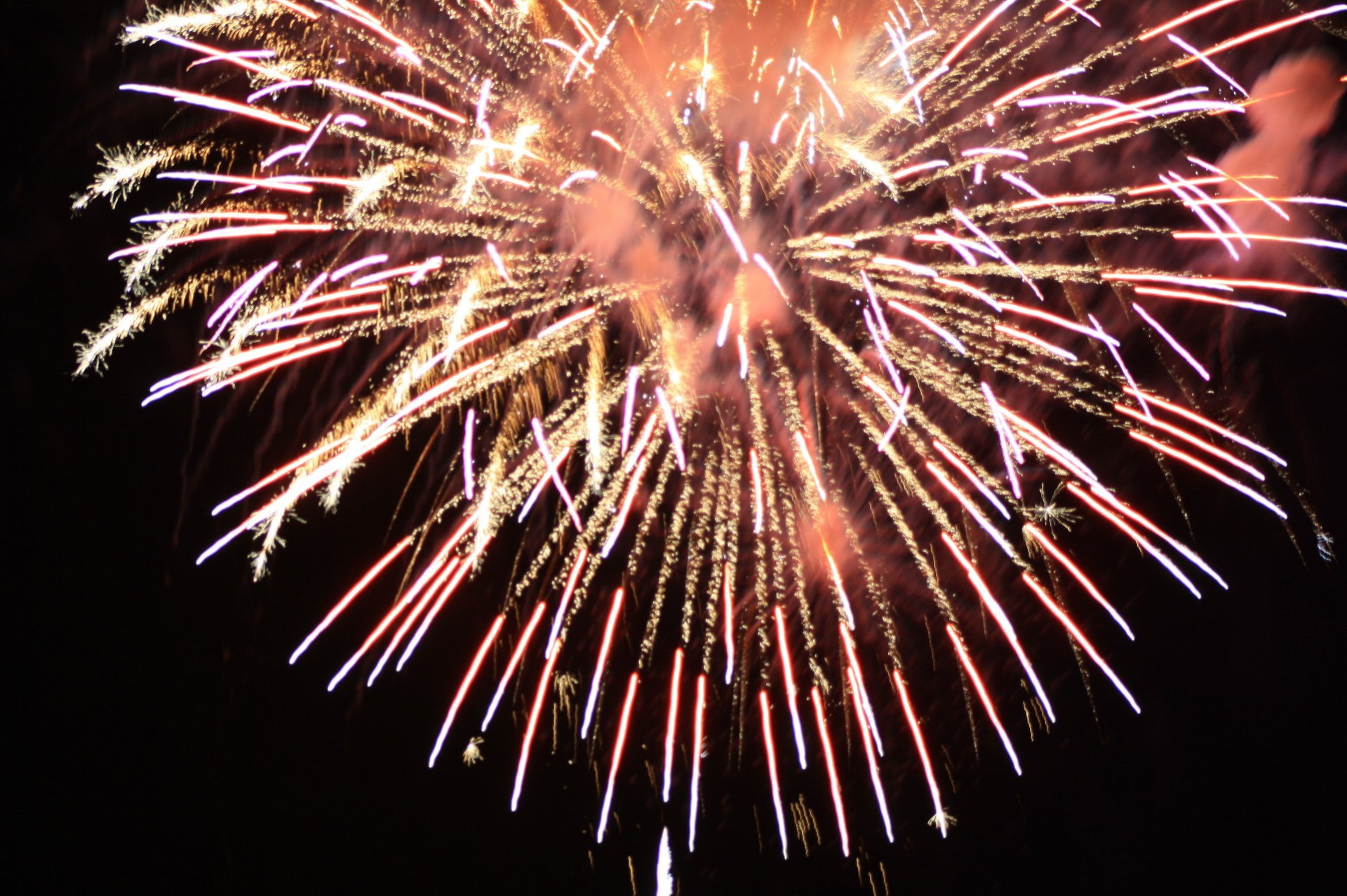 Oklahoma is all about patriotism, small-town parades, and fantastic fireworks. There are plenty of July 4th celebrations here: big and small. Family-friendly events, picnics, barbeques, and concerts take place almost everywhere.
Red, White & Boom! is one of the best celebrations in the state that takes place at Oklahoma State Fairgrounds in Oklahoma City. It features an annual concert for The Oklahoma City Philharmonic and a fireworks display, starting at 10 pm. Visitors can bring lawn chairs and blankets for this free event that begins at 6 pm. OKC's 4th of July Fest is held on July 4th in Boathouse District of Oklahoma City, along the scenic Oklahoma Riverfront. A celebration features DJs, lawn games, food trucks, and kids activities. Visitors can float on the water in canoes and kayaks and see fireworks beginning at 9:45 pm.
The annual Liberty Fest in Edmond is one of the biggest and most memorable Independence Day celebrations in the U.S. Oklahoma City suburb hosts the largest hometown 4th of July parade in the state, a free watermelon feed, live entertainment, inflatables for kids, and the largest fireworks display in the Oklahoma City metro area. Liberty Fest takes place between Santa Fe Avenue and North Kelley in Mitch Park. Fireworks are launched in Hafer Park.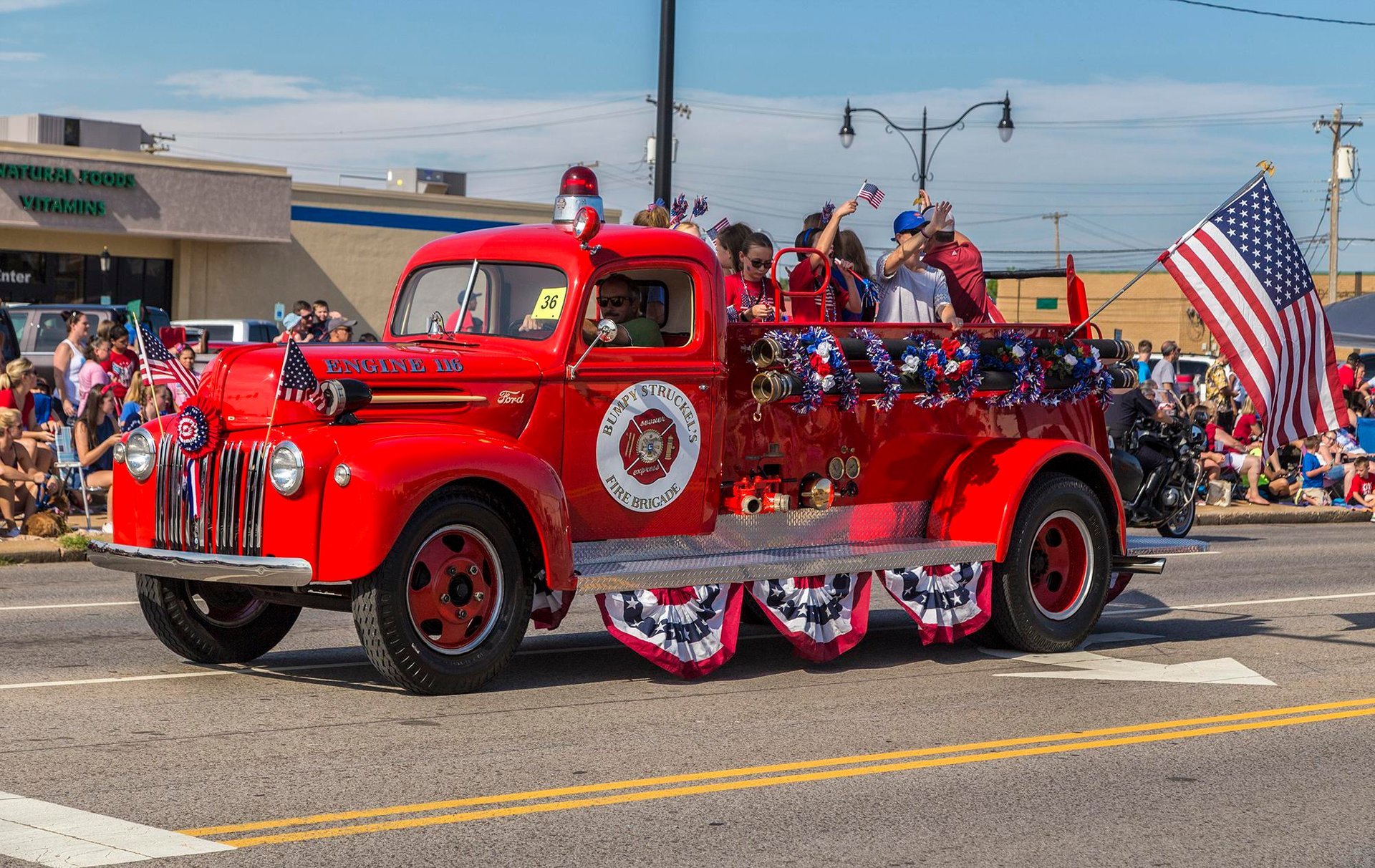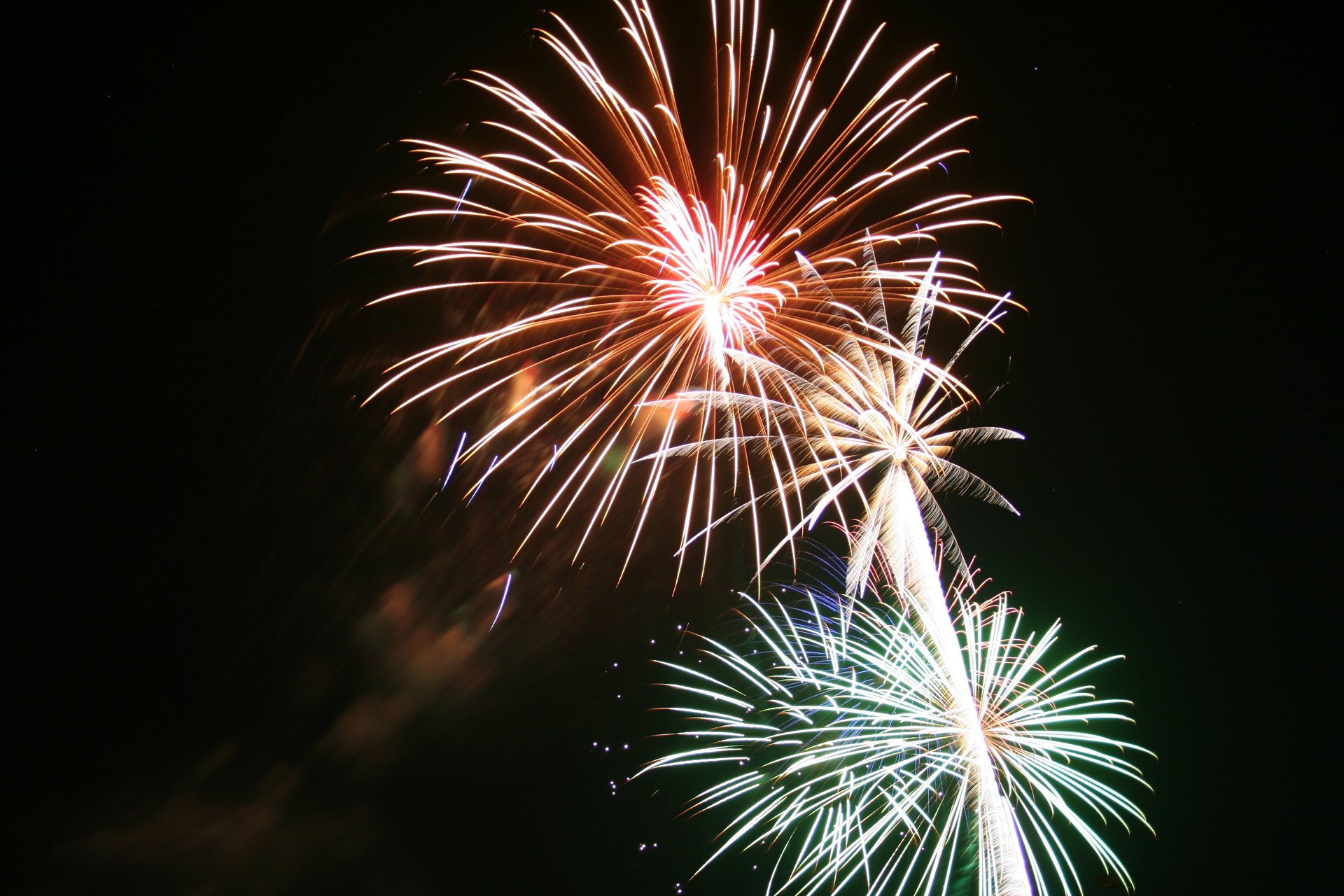 Tulsa FreedomFest attracts thousands of patriots to the annual celebration. Scenic Tulsa's River Parks along the Arkansas River is a perfect place for family picnics, live music by local bands and kids' activities. With three stages along the river, face painting, inflatables, and food, FreedomFest has plenty of entertainment. It also boasts one of the largest free fireworks displays in Oklahoma.
Moore hosts A Celebration in the Heartland taking place off of NE 12th Street in Buck Thomas Park between 10 am and 10 pm. The festival features live music, food trucks, a classic car, truck and motorcycle show, children's activities, and fireworks at around 9:45 pm. Kids can enjoy carnival rides, while adults indulge in spicy barbecue, grilled onion burgers, and more.
Freedom Fest in Yukon City Park features a children's parade, activities, and crafts, free swim and games. In the evening, there will also be free watermelon, ice cream, and live music at Chisholm Trail Park. Spectacular fireworks and a concert by the Oklahoma City Philharmonic orchestra end the celebration.
Midwest City hosts Tribute to Liberty in Joe B. Barnes Regional Park off of East Reno Ave. Starting at 6 pm, visitors can bring picnic baskets, blankets, and lawn chairs. There will be entertainment, food trucks, and fireworks starting at around 9:45 pm.
Bethany offers tons of activities for Independence Day, starting from The Bethany Freedom Parade that will head from NW 39th to Eldon Lyon Parka at about 10 am. Park festivities after the parade include live music, food trucks, pop-up shops, and a fireworks display at 9:55 pm.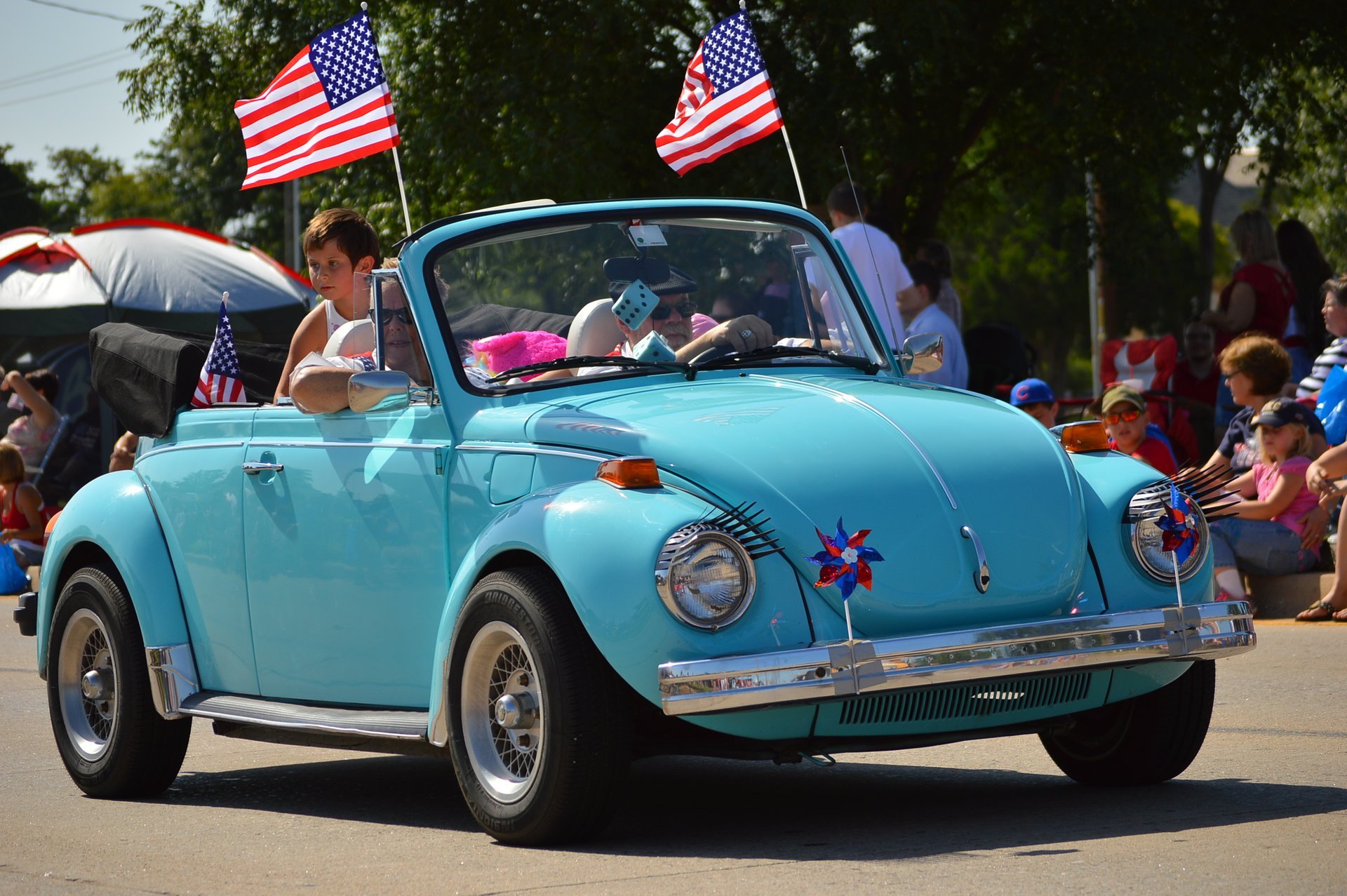 Stillwater hosts a patriotic festival Boomer Blast, featuring many fun activities Boomer Lake like swimming and boating, a fishing tournament, live music and the giant inflatables for kids. Food includes caramel apples and pulled pork sandwiches. An impressive fireworks display is synchronized to music.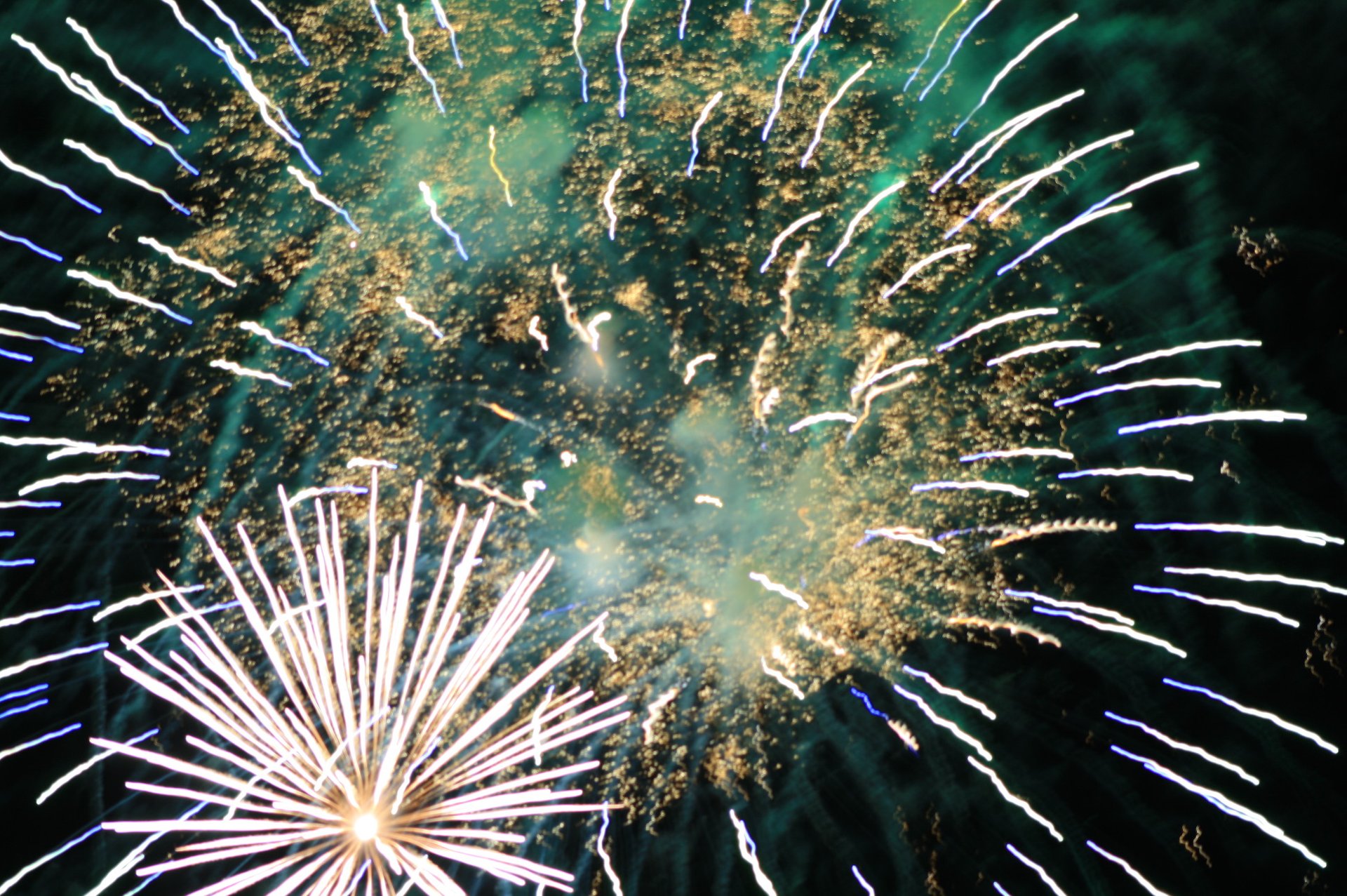 Lawton-Fort Sill area hosts Freedom Festival & Car Show at Elmer Thomas Park. The festival is packed with activities like a live concert, a car show, motorcycle show, children's activities, kids splash pad and one of the largest fireworks displays in Oklahoma. People can bring lawn chairs, blankets, umbrellas, and picnic baskets.
Newcastle hosts Independence Day Celebration at Veterans Memorial Park from noon to 10 pm. The entertainment program from 6 pm includes music, arts, crafts, and food vendors, bounce houses for the kids, and much more. The celebration culminates with the fireworks display after dusk.
Find hotels and airbnbs near 4th of July (Map)
4th of July Featured in