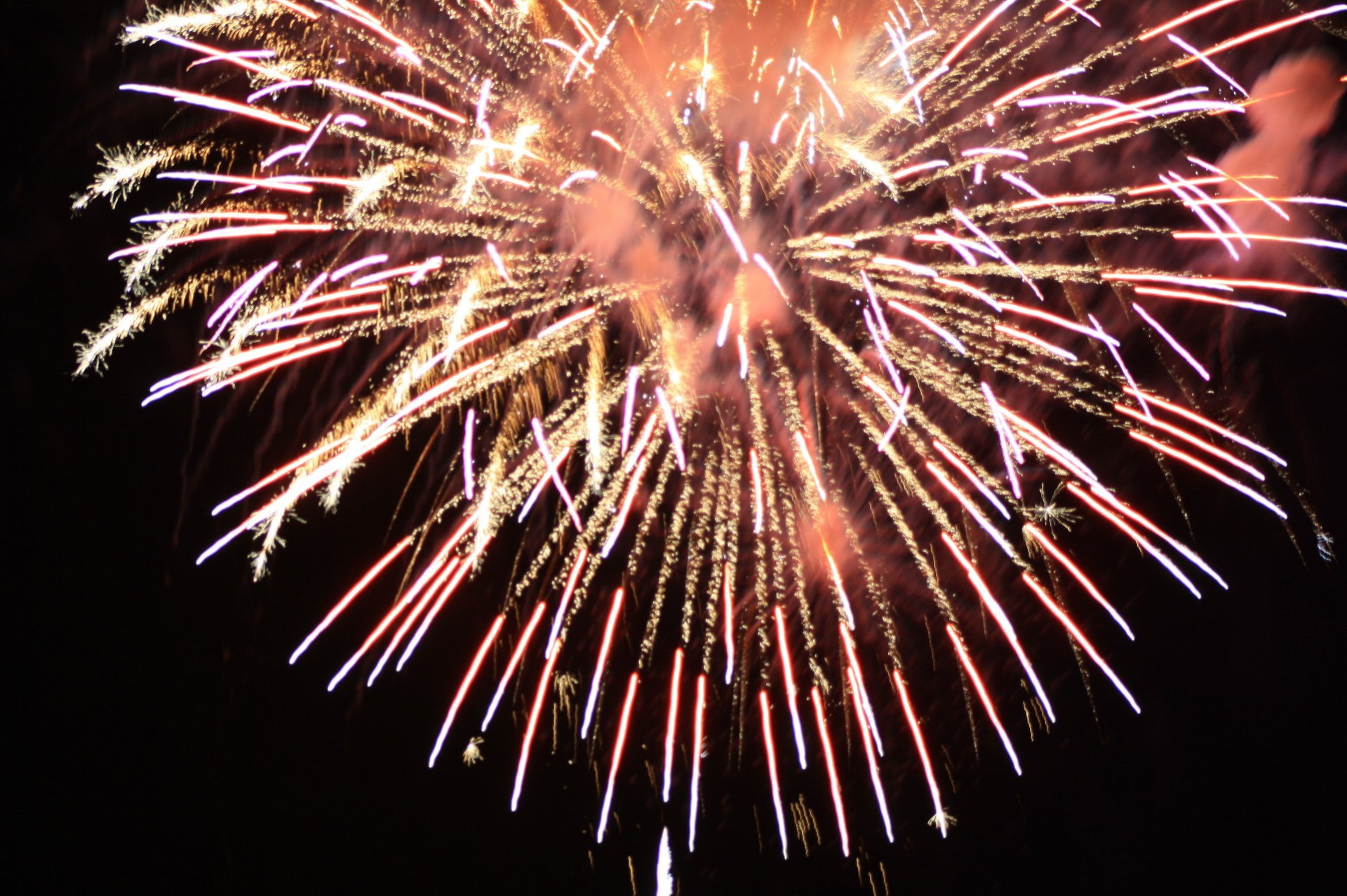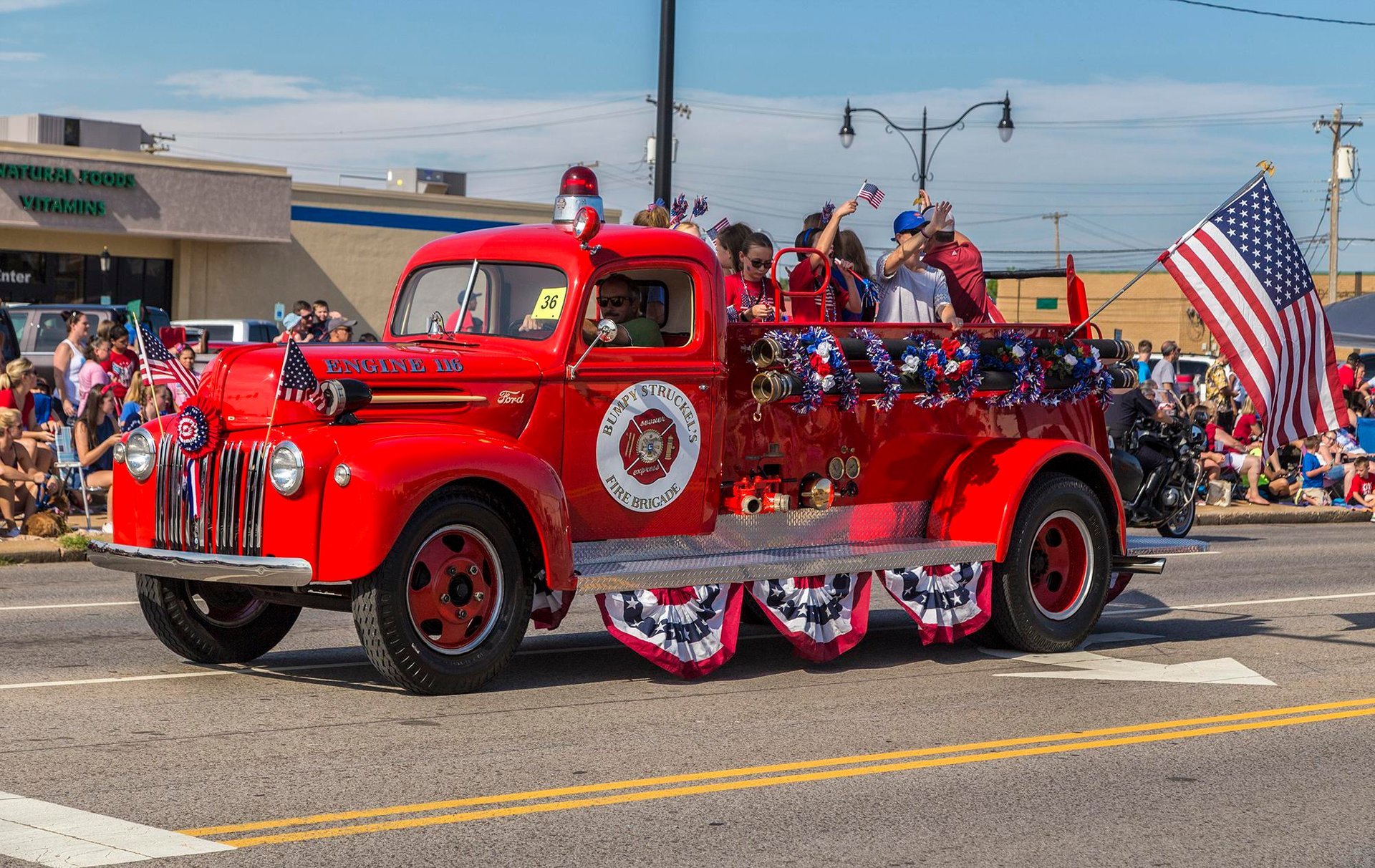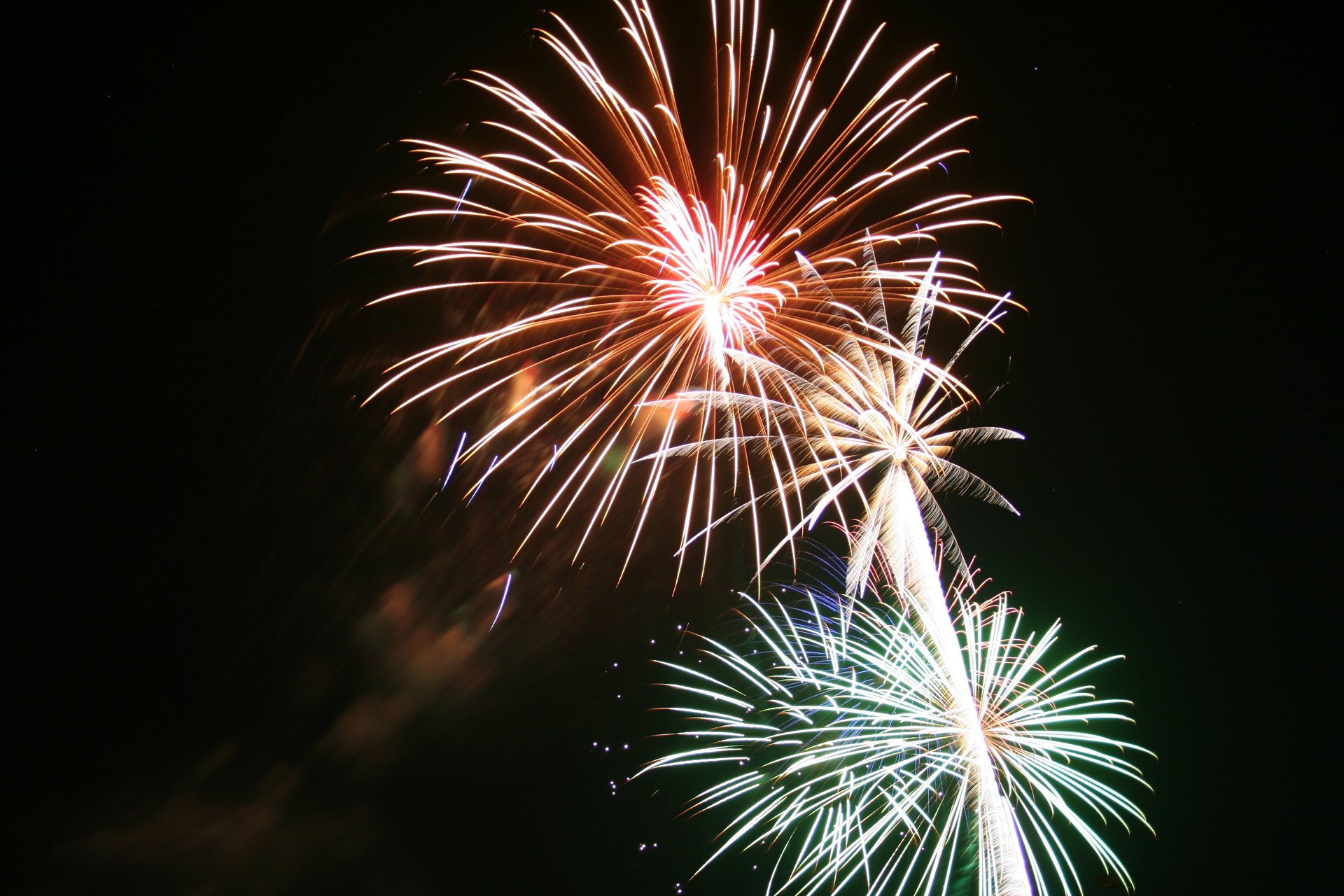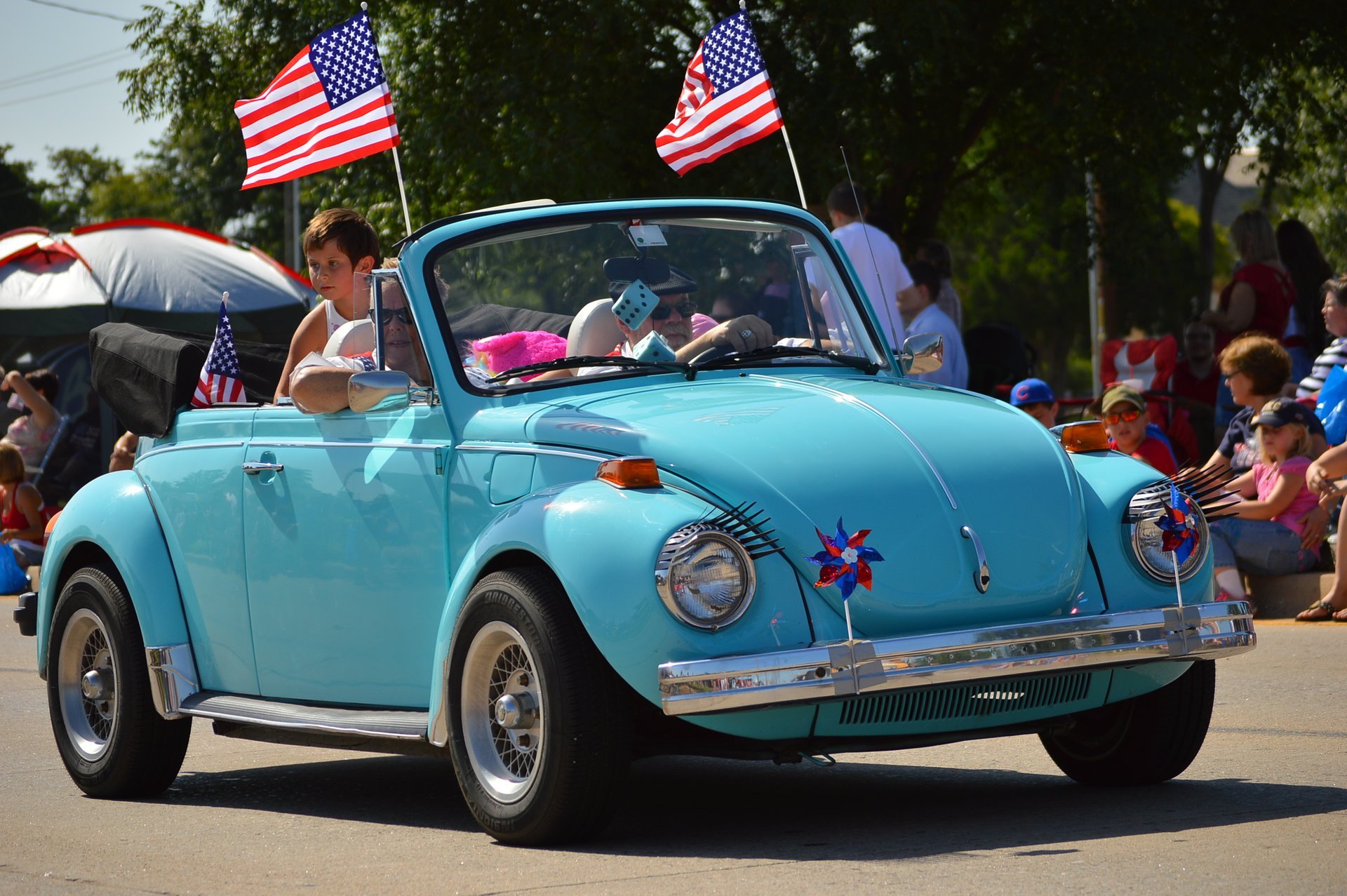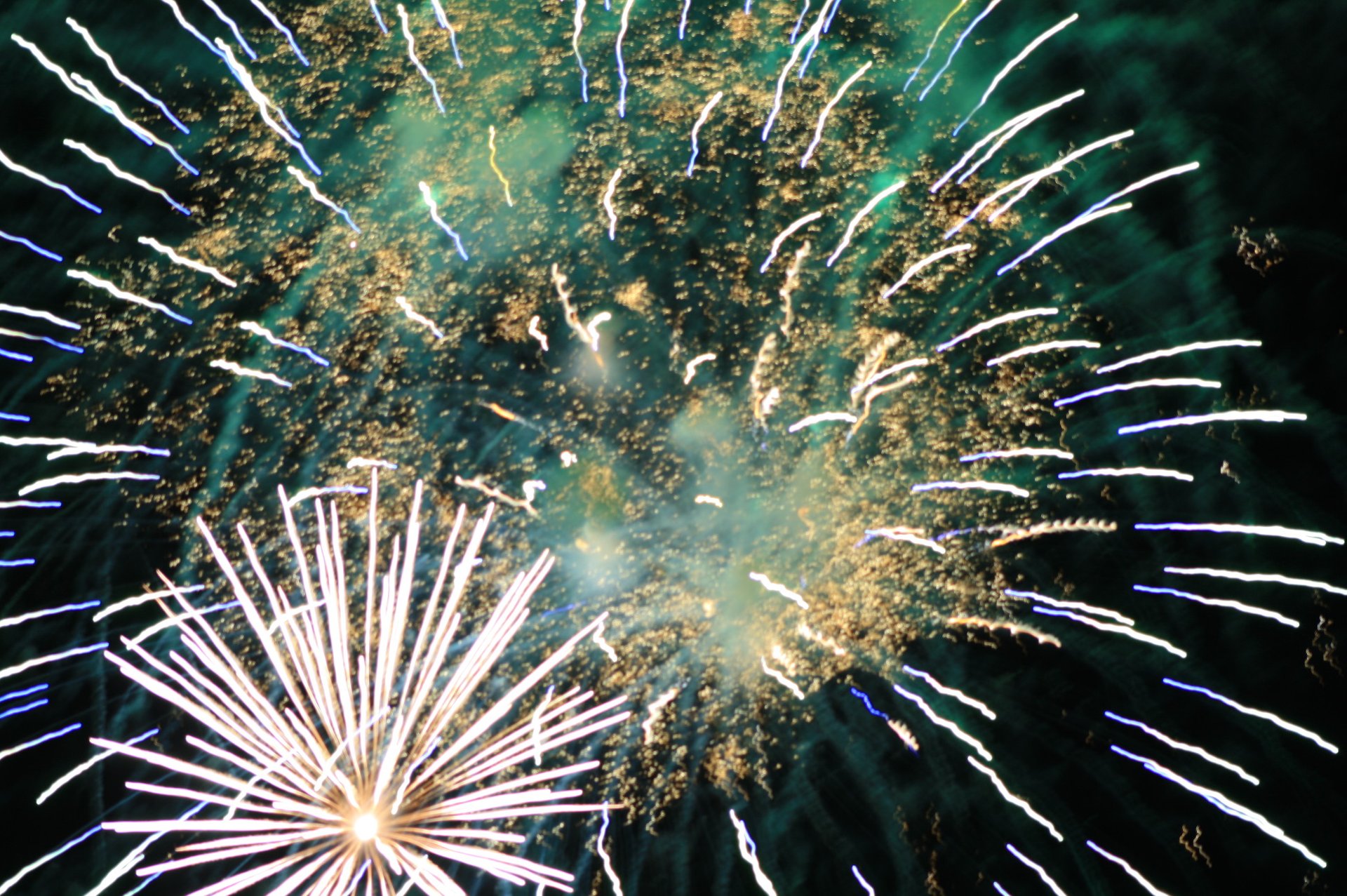 Oklahoma is all about patriotism, small-town parades, and fantastic fireworks. Traditionally, there are plenty of July 4th celebrations here: big and small. Family-friendly events, picnics, barbeques, and concerts take place almost everywhere. This year, lots of events have been canceled or postponed, thus, we encourage you to keep an eye for updates on the official websites of respective cities and communities.
Stars & Stripes River Festival in the Boathouse District (June 24, 2023 & July 1, 2023)
OKC's 4th of July Stars & Stripes River Festival is held on two weekends in June and July. The celebration takes place in the Boathouse District of Oklahoma City, along the scenic Oklahoma Riverfront. An event is all about water entertainment, so you can join others in rafting, paddling, rowing, boat racing, and simply spectating the fun around you. Then, the party proceeds on the next weekend, as Independence Day approaches. During this second part of the celebration, festival-goers normally spend the whole day surfing, visiting all sorts of exhibitions and activities (like dog yoga), enjoying scrumptious meals and drinks, listening to live music, and even watching fireworks. It's obvious to the naked eye that the Stars & Stripes River Festival has various entertainment options for anyone.
"Red, White and Boom!" Concert (July 3, 2023)
Red, White & Boom! is one of the best celebrations in the state that takes place at Scissortail Park in Oklahoma City. It features an annual concert by talented vocalists and emerging stars, such as J. Warren Mitchell and Julianne Reynolds. However, the lineup usually changes, so you may want to check the event's official website for any potential updates & additional information. The concert begins at 8:30 pm and is free to enter. Beyond the music, there should also be a stunning firework show at approximately 10 pm.
Freedom Fest in Yukon (July 3–4, 2023)
Freedom Fest in Yukon features a children's parade, activities, and crafts, free swim, and games. In the evening, there will also be free watermelon, ice cream, and live music at Chisholm Trail Park. Spectacular fireworks and a concert by the Oklahoma City Philharmonic orchestra end the celebration. The giant firework show is scheduled to start at 10 pm on July 3 and 4, so bring your lawn chairs and blankets and enjoy.
Folds of Honor FreedomFest in Tulsa (July 4, 2023)
Tulsa FreedomFest attracts thousands of patriots to the annual celebration. Scenic Tulsa's River Parks along the Arkansas River is a perfect place for family picnics, live music by local bands, and kids' activities. With three stages along the river, face painting, inflatables, and food, the FreedomFest has plenty of entertainment. It also boasts one of the largest free fireworks displays in Oklahoma. Due to the pandemic and uncertainty about mass public gatherings, the Folds of Honor FreedomFest has been rescheduled for Labor Day and is awaiting approval by the City of Tulsa authorities.
Tribute to Liberty in Midwest City (July 4, 2023)
Midwest City hosts Tribute to Liberty in Joe B. Barnes Regional Park off of East Reno Ave. Starting at 6 pm, visitors can bring picnic baskets, blankets, and lawn chairs. There will be entertainment, food trucks, and fireworks starting at around 9:45 pm.
LibertyFest in Edmond (June 14–July 4, 2023)
The annual LibertyFest in Edmond is one of the biggest and most memorable Independence Day celebrations in the U.S. Oklahoma City suburb hosts the largest hometown 4th of July parade in the state, a free watermelon feed, live entertainment, inflatables for kids, and the largest fireworks display in the Oklahoma City metro area. Liberty Fest takes place between Santa Fe Avenue and North Kelley in Mitch Park. Fireworks are launched in Hafer Park.
Celebration in the Heartland in Moore (July 4, 2023)
Moore hosts A Celebration in the Heartland taking place off of NE 12th Street in Buck Thomas Park between 10 am and 10 pm. The festival features live music, food trucks, a classic car, truck, and motorcycle show, children's activities, and fireworks at around 9:45 pm. Kids can enjoy carnival rides, while adults indulge in spicy barbecue, grilled onion burgers, and more.
Independence Day Celebration in Bethany (July 4, 2023)
Bethany offers tons of activities for Independence Day, starting from The Bethany Freedom Parade that will head from NW 39th to Eldon Lyon Parka at about 10 am. Park festivities after the parade include live music, food trucks, pop-up shops, and a fireworks display at 9:55 pm.
Boomer Blast Fireworks Show in Stillwater (July 4, 2023)
Stillwater hosts a patriotic festival Boomer Blast, featuring many fun activities Boomer Lake Park, like swimming and boating, a fishing tournament, live music, and the giant inflatables for kids. Food includes caramel apples and pulled pork sandwiches. An impressive fireworks display is synchronized to music and starts at about 9:35 pm.
Lawton Fort Sill Freedom Festival (June 30-July 1, 2023)
Lawton Fort Sill area hosts Freedom Festival & Car Show at Elmer Thomas Park. The festival is packed with activities like a live concert, a car show, a motorcycle show, children's activities, kids splash pad, and one of the largest fireworks displays in Oklahoma. People can bring lawn chairs, blankets, umbrellas, and picnic baskets.
Crescent Glory Days (July 3–4, 2023)
The city of Crescent located in Logan County holds a vibrant festival to celebrate Independence Day on July 3rd and 4th. Crescent Glory Days has something to offer for everyone. The two-day event features live music, food trucks, corn hole, and softball tournaments. Among the biggest highlights of the festival are the parade and hilarious turtle races, as well as baby and pet pageants. The day ends with the longest-running fireworks show in the state.
Find hotels and airbnbs near 4th of July (Map)