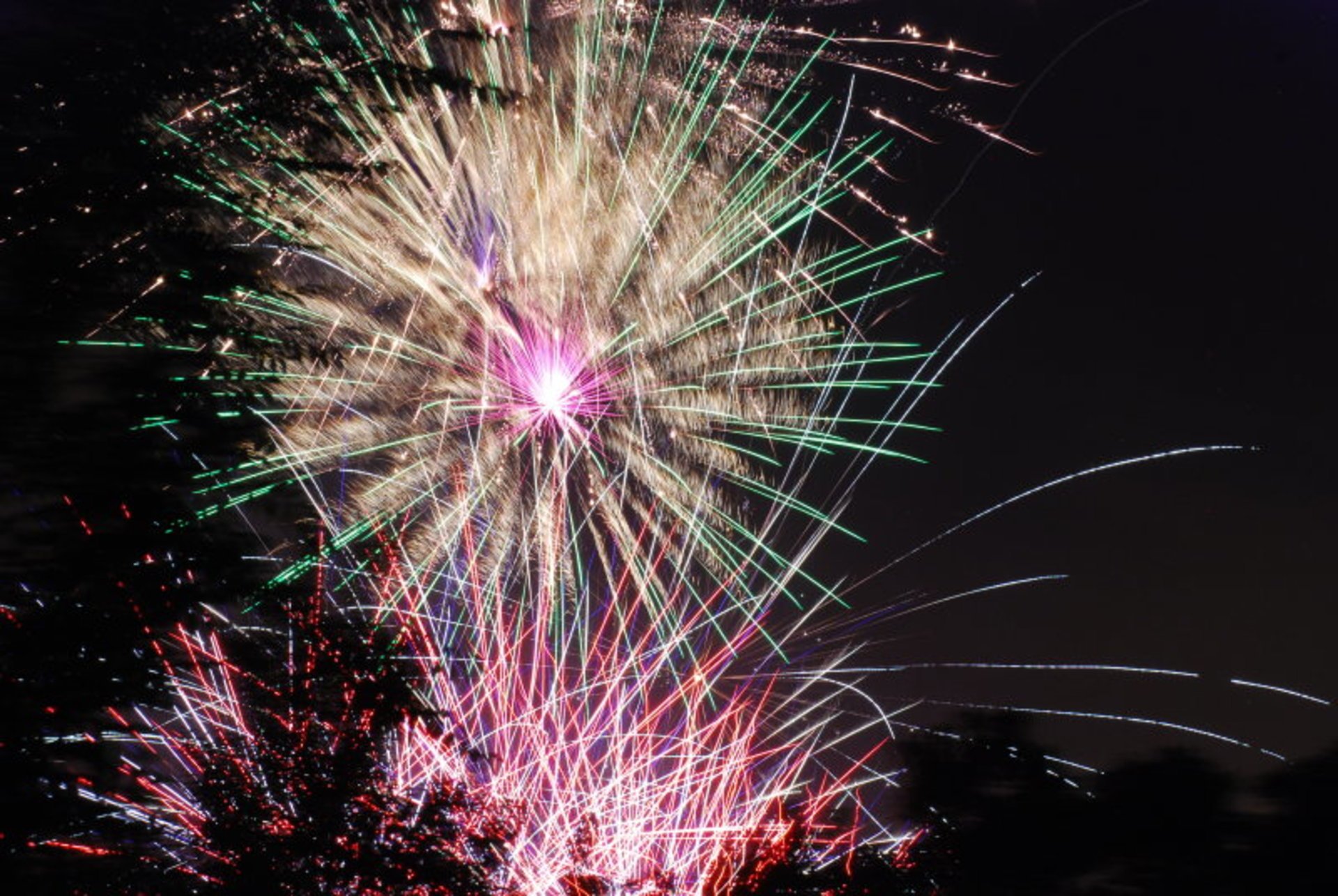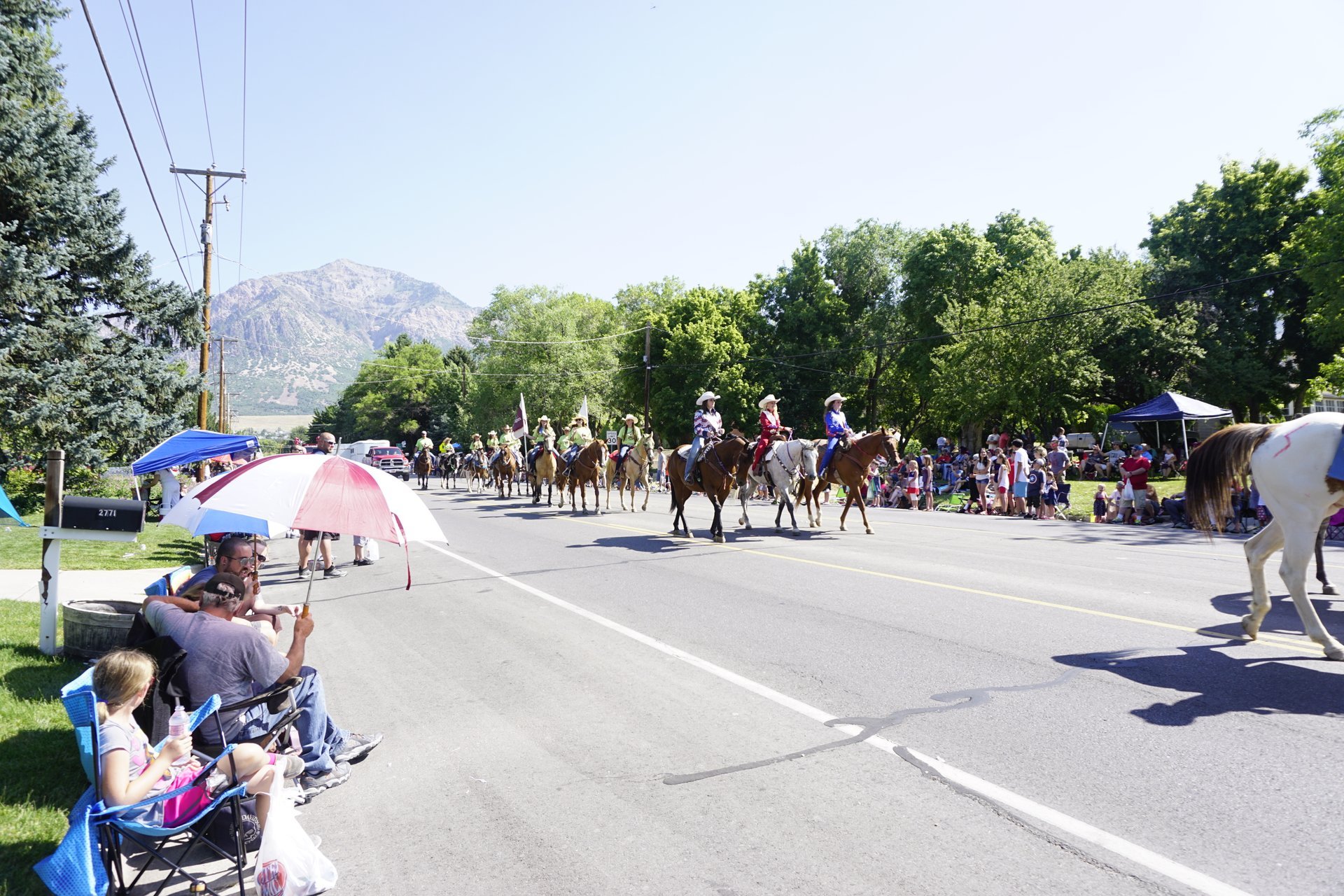 Fireworks at the Sugarhouse Park in Salt Lake City
Patriotic music, BBQs, and firework extravaganza—these things make the 4th of July so great! America's Independence is celebrated on a large scale in Utah, and there's a lot to do and see throughout the state.
4th of July Celebration at Thanksgiving Point (July 4, 2023)
Thanksgiving Point in Lehi, Utah, is an excellent 4th of July getaway. Not only does it have a fantastic garden, the Museum of Ancient Life, Farm Country, the Museum of Natural Curiosity, and the Butterfly Biosphere, but it also hosts the Thanksgiving Point Firework Show, one of the most impressive in the region. Visitors can watch the colorful display and sparkles from inside the Electric Park or near Traverse Outlets overlooking the valley. There are also games and food starting at 4 pm and the fireworks start at 10 pm.
Stadium of Fire, America's Freedom Festival at Provo (July 1, 2023)
One of the largest 4th of July events in America—Stadium of Fire—is an amazing annual show in Provo, part of the Freedom Festival series. Held at Lavell Edwards Stadium, the festival puts up one of the biggest firework shows in Utah and features the biggest rock and country stars, attracting thousands of spectators. With headliners like Keith Urban, Miley Cyrus, Blue Man Group, Carrie Underwood, Kelly Clarkson, Cirque du Soleil, and Tim McGraw, this show shouldn't be missed. The patriotic extravaganza starts at 8 pm.
Balloon Fest, America's Freedom Festival at Provo (July 1–4, 2023)
During a few days before or after July 4th, the Freedom Festival also runs the Balloon Fest. Over 25,000 spectators gather to witness and experience a few dozen of these giants close-up during the early morning rides and daily competitions.
Liberty Days at Heritage Park, Salt Lake City (July 4, 2023)
For families, the best place to celebrate in Salt Lake City is Liberty Days at Heritage Park with tons of activities, like firing off a fun Candy Cannon, kids' train and pony rides, and dancing on Main Street. For the fireworks, check out Jordan Park, 6 miles (10 km) west of the Heritage Park, or Sugarhouse Park, that's 5 miles (8 km) southwest.
Salt Lake Bees Firework Show at Smith's Ballpark (July 4, 2023)
Salt Lake City has a lot to offer during the Fourth of July weekend. The most traditional way to celebrate is to watch America's two most favorite shows—baseball and fireworks. Salt Lake Bees Firework Show provides both. The show, taking place at Smith's Ballpark, features Salt Lake Bees baseball team followed by a spectacular pyrotechnic display.
Fourth of July in Sandy City (July 4, 2023)
Sandy 4th of July Celebration greets Independence Day with a big bang! All traditional events are here in Sandy City: the parade at South Towne Promenade includes, games and activities, a live concert, food, and it ends with a fireworks display after 10 pm.
Western Stampede in West Jordan (July 1, 3 & 4, 2023)
West Jordan is the perfect spot to celebrate the Fourth of July in American West style. Western Stampede at Veterans Memorial Park is a major event for the area that includes a rodeo at West Jordan Rodeo Arena, the Grand Parade, outdoor movies, and carnival in the Memorial Park. The day is filled with family-friendly activities and it ends with a pyrotechnic salute to America.
July 4th Rodeo in Oakley (June 30, July 1, 3, & 4, 2023)
Oakley is a picturesque town in the mountains, famous for its Independence Day Rodeo & Celebration. An exciting PRCA Rodeo has all traditional competitions like bucking horses and bulls. With raging bulls and cowboys, this is the best occasion to discover the heritage of the American West. Fireworks end the rodeo at 8 pm. The rodeo is held at the Oakley Recreation Complex.
Park City 4th of July Celebration (July 4, 2023)
Home of Utah's Olympics isn't only famous for its sports and outdoor attractions. Its 4th of July party is no less worthy. The celebration features a 5k Fun Run, a parade on Main St, children's activities, rugby and volleyball tournaments, live music, and vendors at City Park. The July 4th Parade on Main Street starts at 11 am.
Kanab Fourth (July 4, 2023)
The city of Kanab in Southern Utah is famous for its classic American West scenery and proximity to such attractions as Zion National Park. Located in Kane County, this area was first settled in 1864. This is another reason to visit this historic place and its Fourth of July celebrations. The day starts with live entertainment, including the Parade, 5K Color Run, and other activities. It ends with fantastic fireworks over red rock basin of Utah and Jacob Hamblin Park.
Cherry Days in North Ogden (July 3-8, 2023)
North Ogden celebrates 4th of July with North Ogden Cherry Days festival. The Independence Day starts with Sunrise Patriotic Ceremony North Ogden Park, the breakfast in North Ogden Park, and the Foam Party. Cherry Days Parade at Washington Boulevard start around 9:30 am on the last day of the festival. The parade is followed by a car show, festival in North Ogden Park with vendors, Kid's Corner games and activities, bounce house and inflatables. Volleyball Tournament and Comedy Hypnotist Show give place to a concert in Barker Park and fireworks begin at 10 pm.
Find hotels and airbnbs near 4th of July (Map)