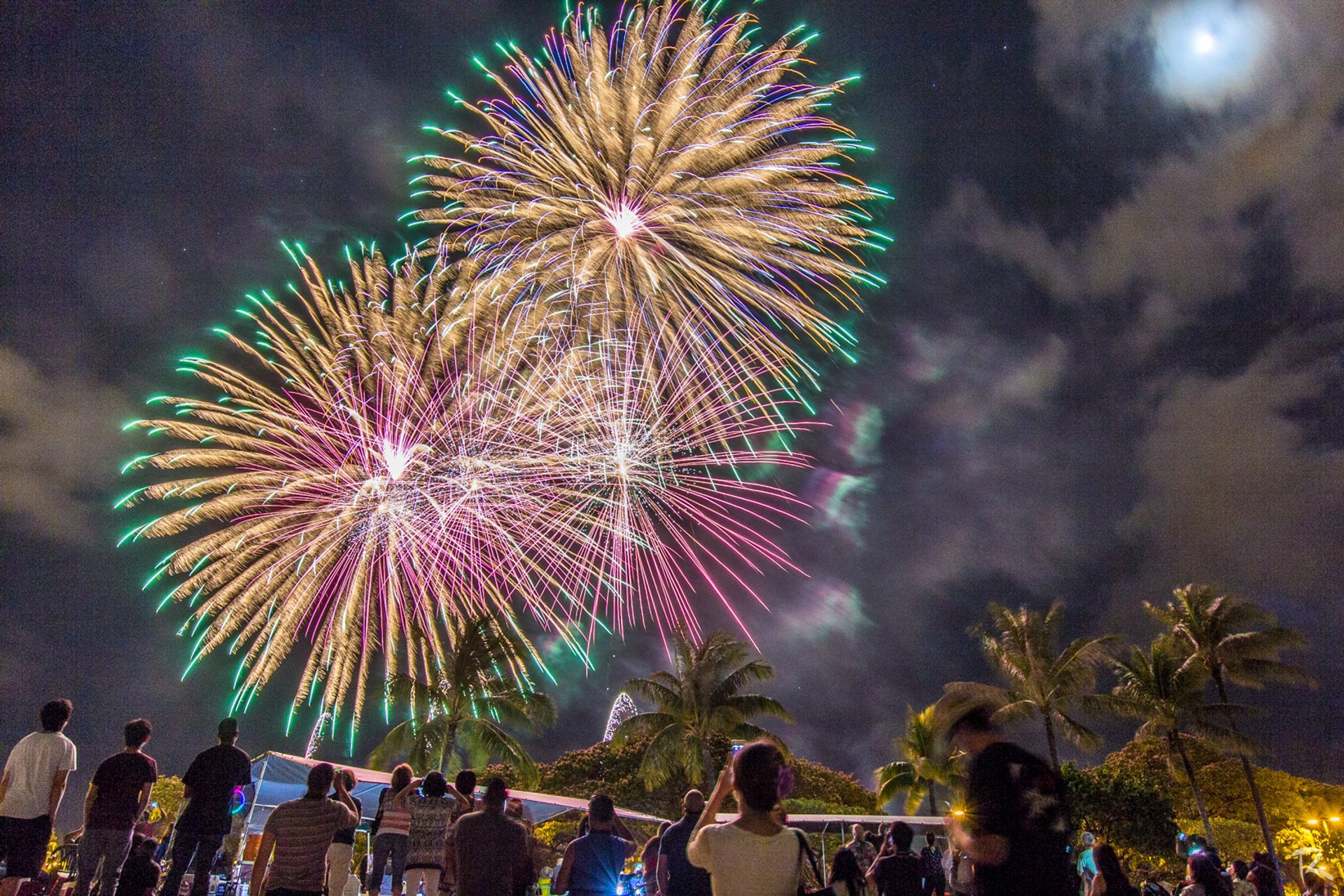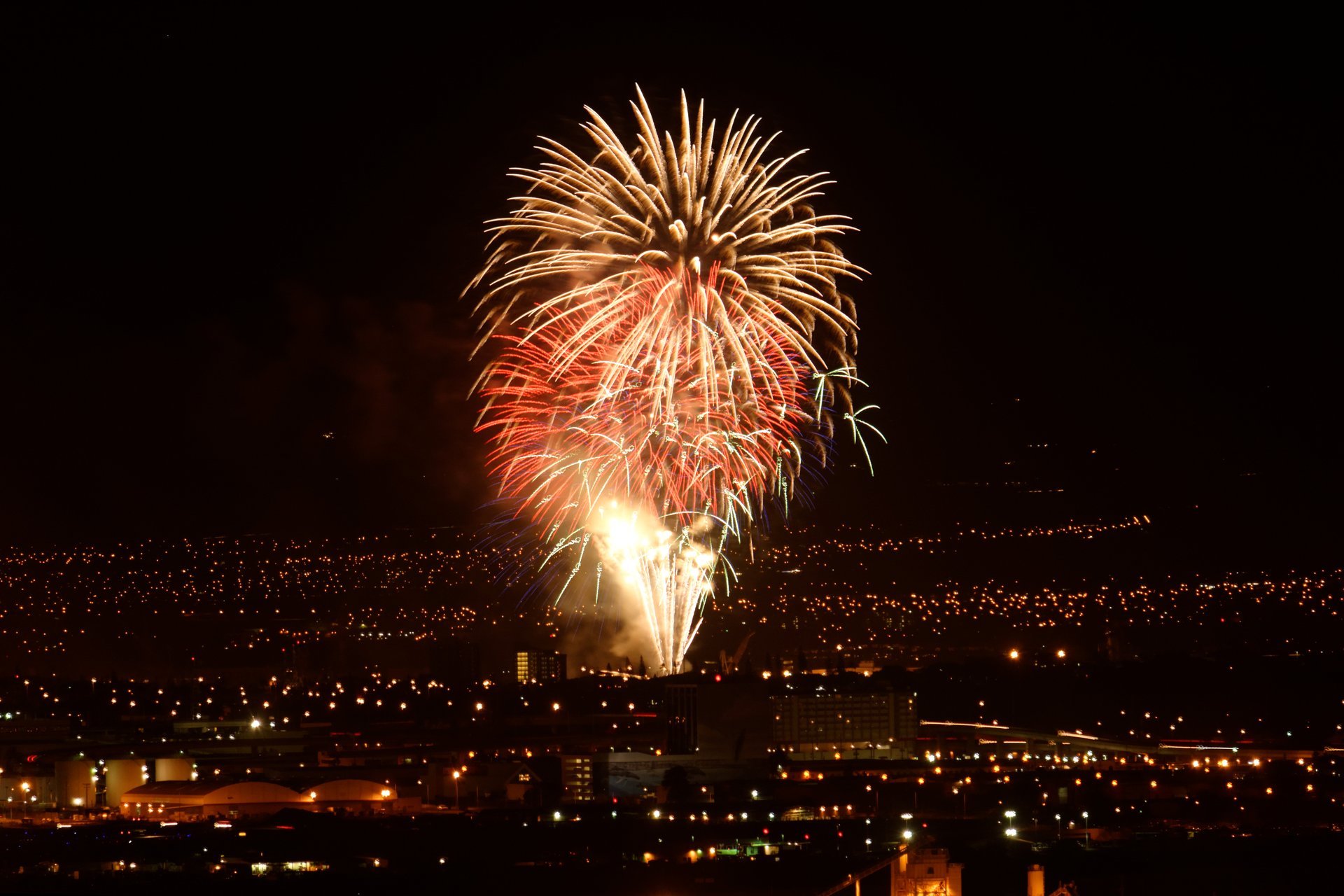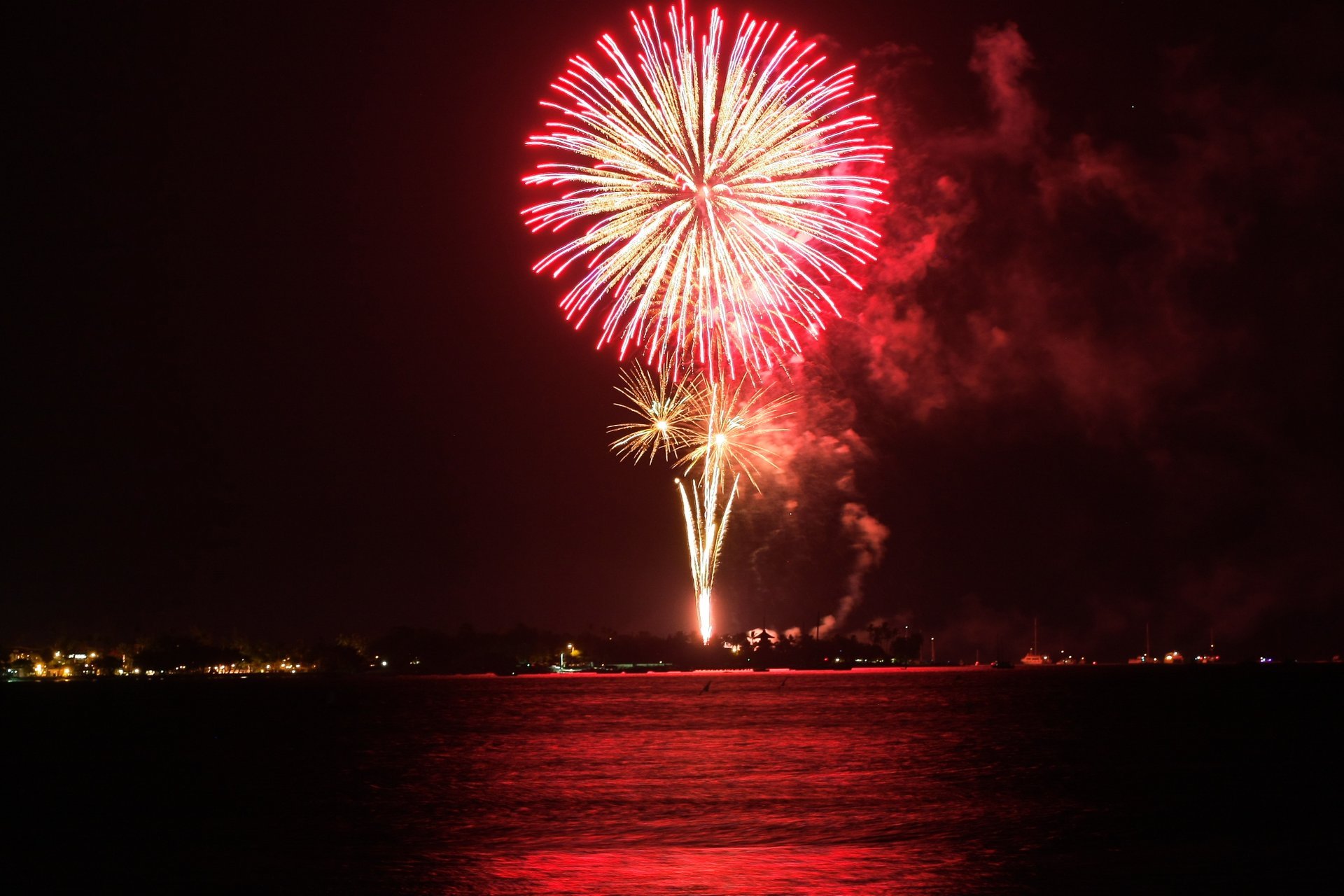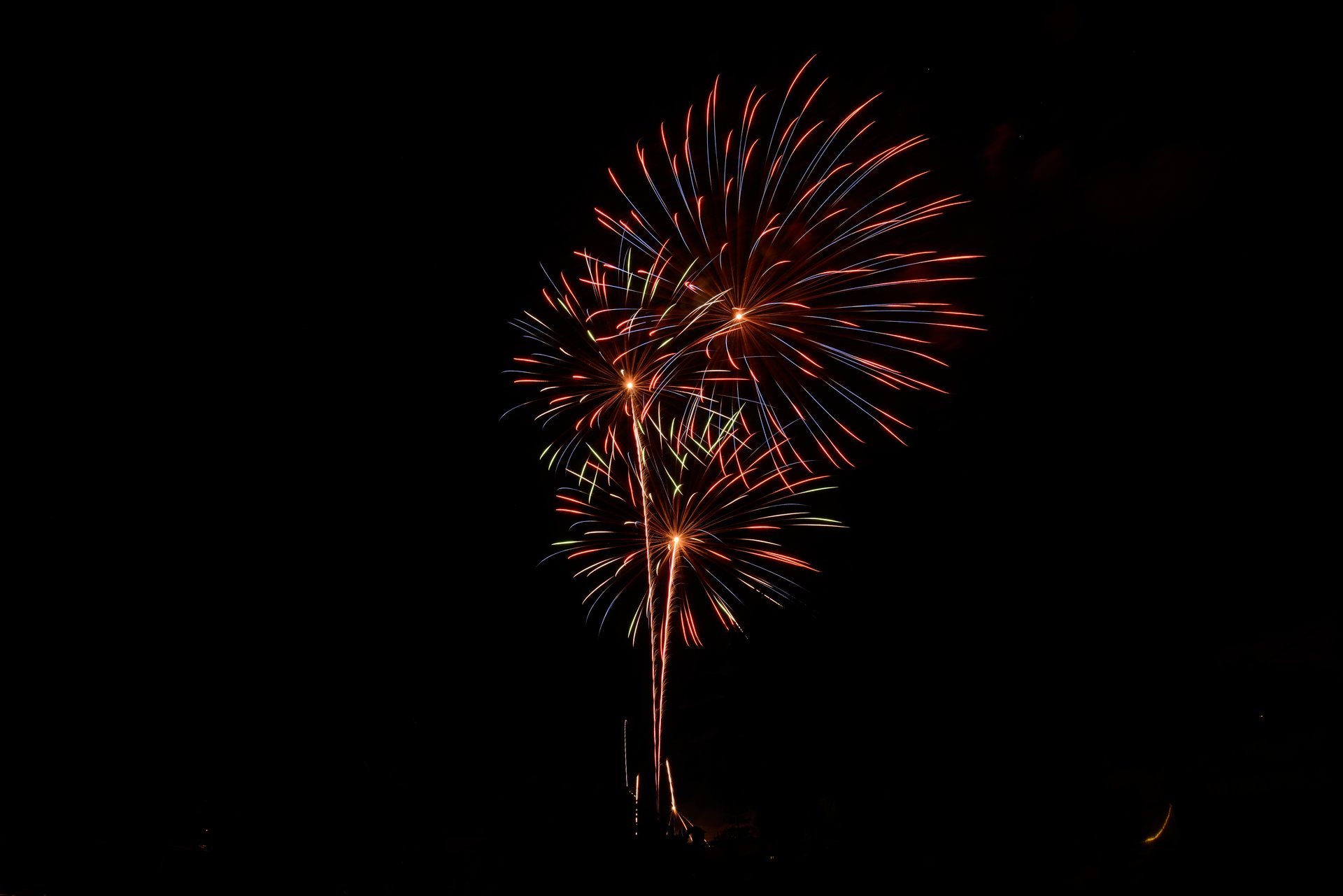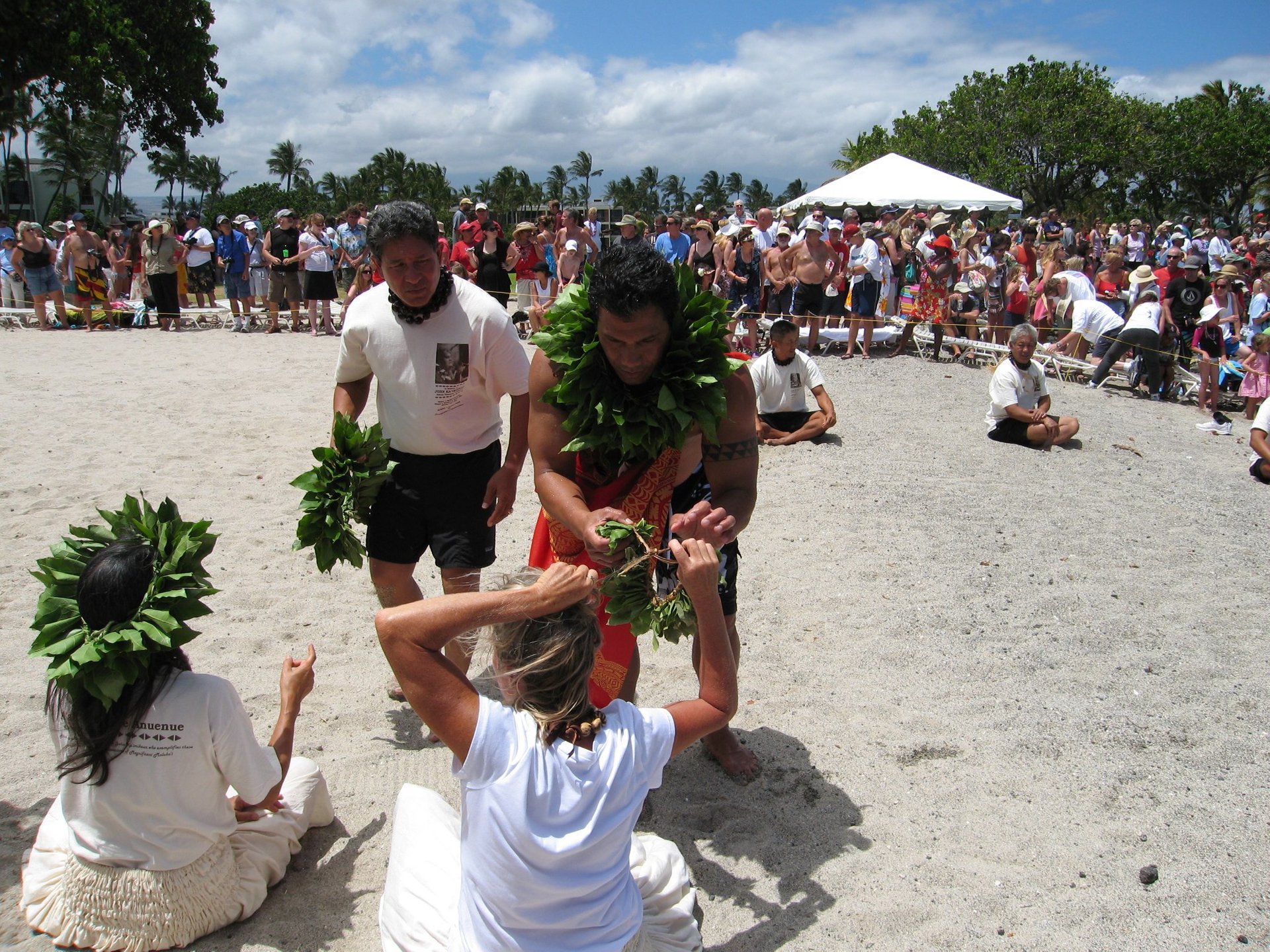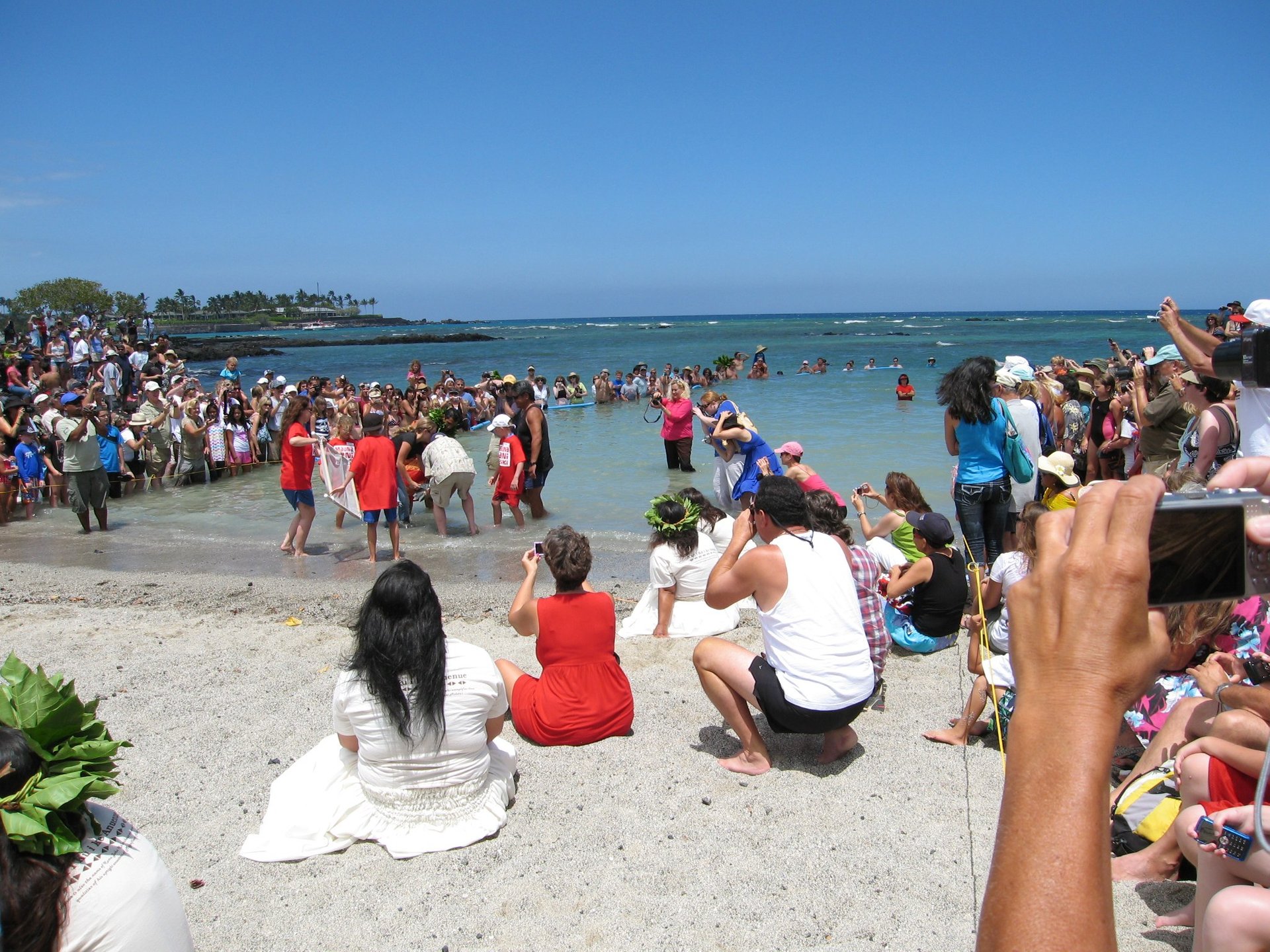 Enjoy Independence Day extravaganza at its best while relaxing at an island resort. Fireworks light up the skies as the 50th state celebrates America's birthday across the Hawaiian Islands.
Oahu
4th of July Freedom Fest
4th of July Freedom Fest is Hawaii's largest Independence Day party, which is held at Joint Base Pearl Harbor-Hickam near Honolulu. The festival, which runs from 3 to 9:30 pm, features a live music concert, fun activities for the whole family, and a spectacular fireworks display. Ward Field is the epicenter of festivities, featuring a music stage, food vendors, and yard games for the whole family. Visitors can also enjoy a petting zoo, knockerball, a cardboard city, and more.
Ala Moana Beach Park
On Oahu, crowds gather in Ala Moana Beach Park for one of the largest free pyrotechnic shows in the state. The display usually begins at around 8:30 pm, but visitors are encouraged to find a spot on the beach a couple of hours in advance. The fireworks are often accompanied by music.
Turtle Bay Resort
North Shore Fireworks in Turtle Bay Resort on the northern tip of Oahu is another chance to honor the holiday. The evening starts with Hawaiian music at Surfer Bar, followed by fireworks at 9 pm and DJ sets until dawn.
Kailua
Kailua, which is on the east coast of Oahu celebrates Independence Day with a massive fireworks and air show. It starts with breathtaking aerial acrobatics and skydiving at 5:45 pm. The fireworks are launched from a mobile barge in Kailua Bay at 8 pm. The pyrotechnic show can be best seen at Kailua Beach Park where visitors can also find many vendors and entertainment.
Hukilau Marketplace
Oahu's east coast celebrations don't end here. Fourth of July Concert and Fireworks also take place at Hukilau Marketplace in the Polynesian Cultural Center in Laie. Local musicians play live music, and there are bounce houses, mechanical bulls, an obstacle course, and other entertainment including fireworks at 9 pm.
Maui
Maui's most significant celebration takes place in Lahaina. There is a festive fireworks show at 8 pm and an old-fashioned celebration at Front Street, featuring vendors, entertainment, food, and keiki activities and more. Lahaina's oceanside Front Street is pedestrian only from 4 pm to 9 pm. Bands play music right on the street, and numerous cafes and restaurants invite customers to sit down and watch fireworks.
Kauai
Kekaha
On Kauai Island, Kekaha Fireworks is the most captivating 4th of July experience on the sunny west coast. The celebration that is called Concert in the Sky features cultural performances, demonstrations, exhibits, arts and crafts booths, fun games, live music, and delicious food and much more from 10 am to 10 pm. The biggest fireworks show on the island starts at 9 pm.
Lihue
In Lihue, Kauai Hospice's Annual Concert in the Sky takes place every year at Vidinha Stadium. Prior to fireworks, the family-friendly event features live music, games, activities for kids, and shopping. All the procedes from the festival go to charity.
Hawaii
Hawaii's Big Island is lovely when lit up by fireworks over Hilo and Kailua Bays.
Kailua Bay
The annual Kailua-Kona Independence Day Parade & Fireworks Extravaganza is the biggest 4th of July celebration on the island. The parade begins at 6 pm with vibrant floats, musical acts and color guards marching through the street. It is followed by dazzling fireworks over Kailua Bay at 8 pm.
Hilo Bay
Hilo Bay on the east coast of Hawaii Island hosts a barbecue cook-off challenge, water slides, bounce houses, and a car show before the grand finale fireworks display on the 4th of July.
Waikoloa Village
Queens' Marketplace and Queen's Gardens in Waikoloa Village on the Big Island also host 4th of July celebration starting from games in the afternoon, followed by kids' fun, and music at the Coronation Pavillion culminating with fireworks.
Parker Ranch
What can be more American than a rodeo? Parker Ranch's Annual July 4th Horse races & Rodeo is a traditional event that features music, great food, and an exciting show. Even though it doesn't feature fireworks, Parker Ranch rodeo is one of the most popular events on the Big Island.
Mauna Lani Bay
Turtle Independence Day Celebration at Mauna Lani Bay is a major 4th of July attraction in Kohala Coast on the western shores of the Hawaii Island. The traditional festivities feature the release of Juvenile honu into the wild (Hawaiian Green Sea Turtles that were bred locally in the saltwater ponds). The little Volcano Village hosts a parade and hoolaulea along Old Volcano Road and lots of festivities.
Find hotels and airbnbs near 4th of July (Map)