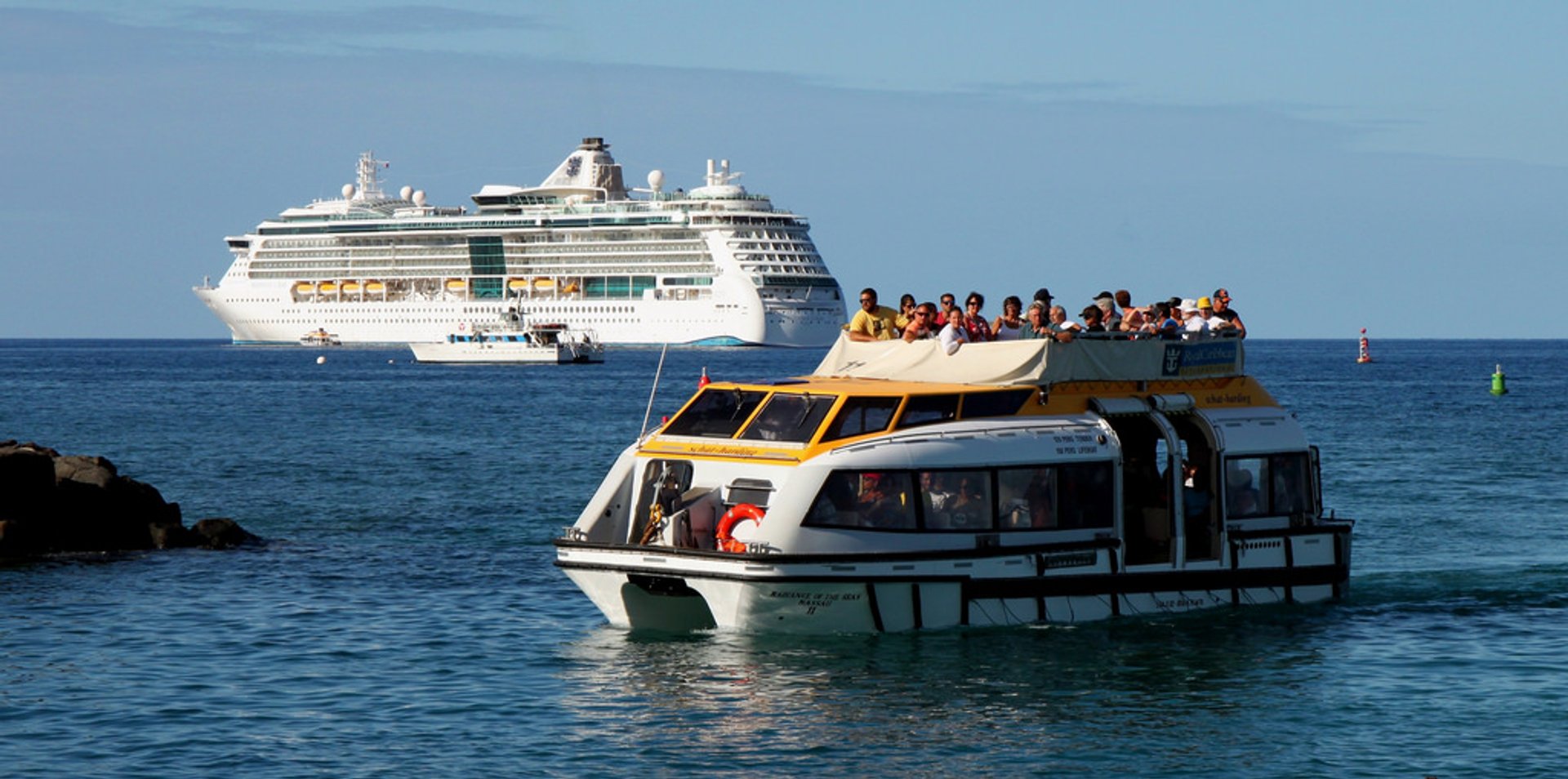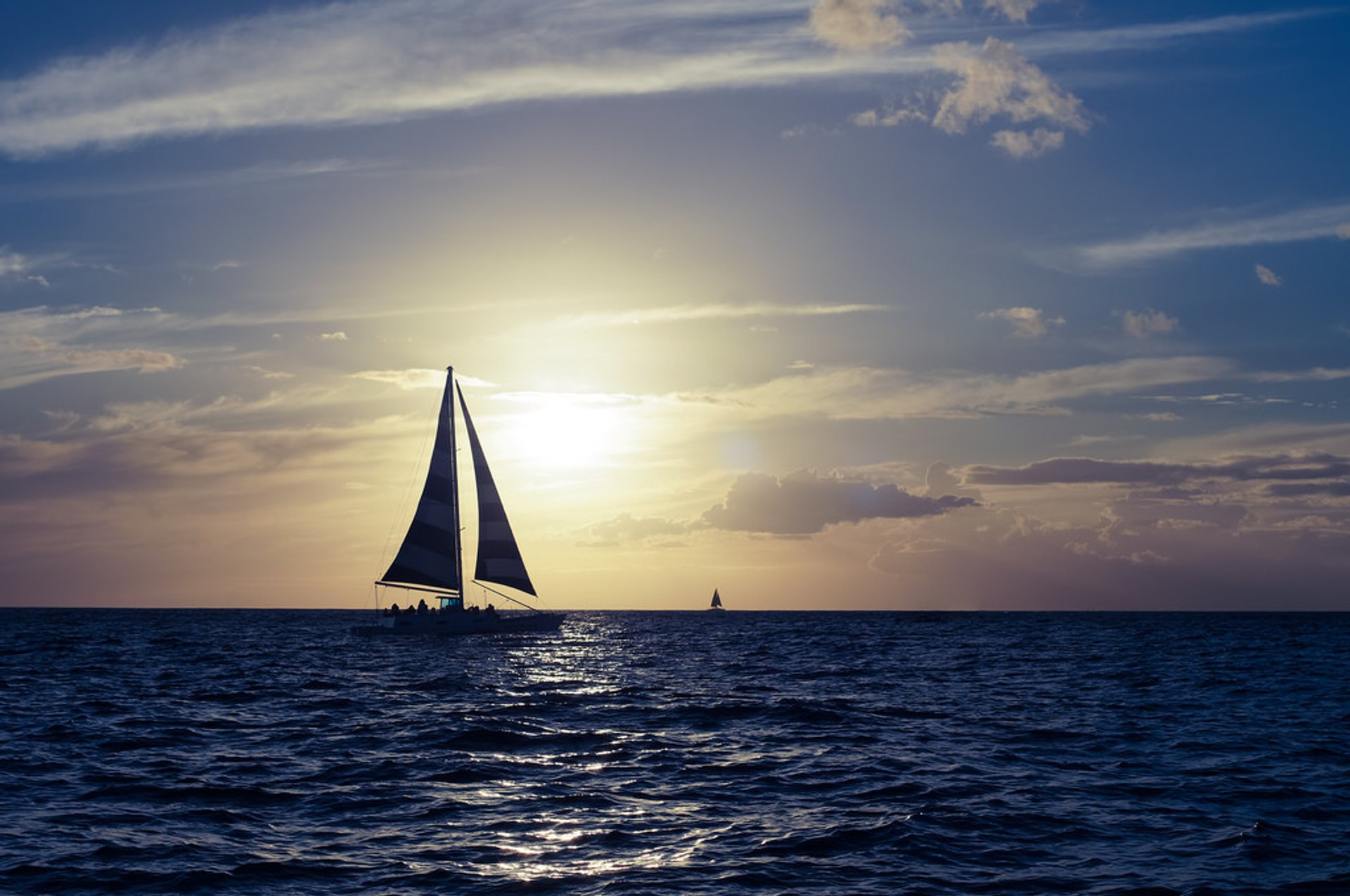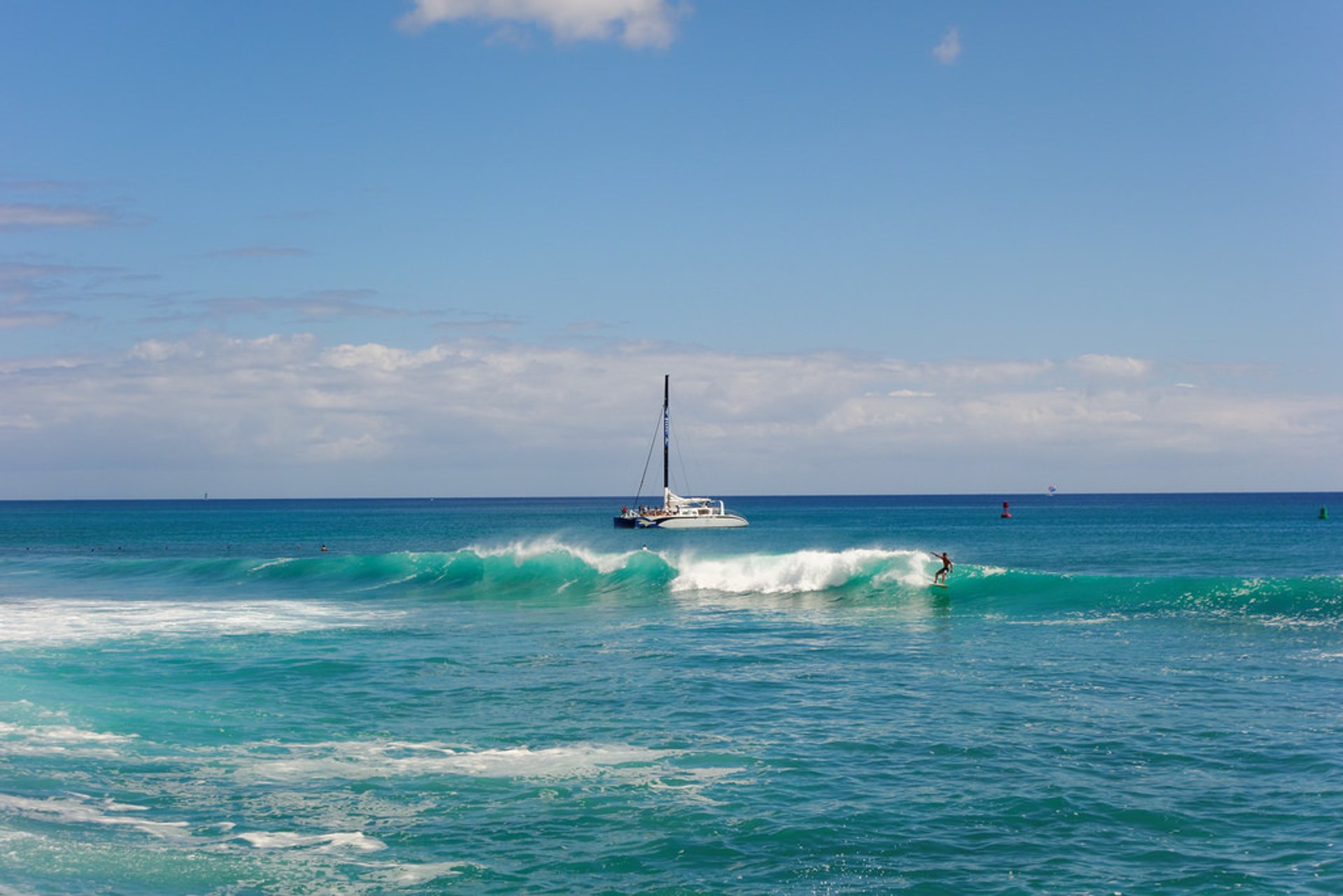 Hawaii Cruises
Featured in
With its tropical climate, islands, and quiet bays, Hawaii is a true sailing paradise. Luxurious boats and yachts are available for rent with or without a crew.
Best time to cruise Hawaii
The best time for this sea adventure is summer and spring when the ocean is calmer and the wind is not too strong; otherwise, you might experience some real sea sickness. Those who want to take the popular route from the Caribbean to Hawaii​ must remember about hurricane season in the Central Pacific, which runs from June to November.
Winter cruises
If you want to take a cruise in winter, we suggest you pay attention to the Norwegian Cruise Line's Pride of America. It's the only mainstream cruise ship that sails seven days a week, year-round. Un-Cruise Adventures can also help you create unforgettable memories. It takes 36 passengers on adventurous sailings between the Big Island and Molokai from December to March. In February and March, check out Holland America, which offers Hawaii cruises round trip from Los Angeles, Vancouver, B.C., and San Diego.
Spring cruises
Spring is the first part of the dry season in Hawaii. One of the best cruises that can take you on an amazing 15-day trip is Princess. It departs from San Francisco, Los Angeles, and Vancouver in April and offers picturesque views. Royal Caribbean also offers a cruise from the islands to British Columbia in early May, while Carnival Cruise Line offers a round trip and a repositioning cruise to Hawaii in April.
Summer cruises
The summer months attract tourists from different parts of the USA and are the most crowded (and the most expensive) months for cruises. The only major cruise line sailing in the summer is the Norwegian Cruise Line.
Fall cruises
When fall comes around, the crowds of tourists get smaller while the temperature gradually drops. You can check out boutique yacht line Un-Cruise Adventures, which restarts its cruises in November and December. Princess also resumes its 15-day cruise from Vancouver, San Francisco, and Los Angeles in October and continues until November. Holland America offers Hawaii cruises in September, October, November, and December. Also, Royal Caribbean provides repositioning cruises to the islands from British Columbia in September.
Find hotels and airbnbs near Hawaii Cruises (Map)
Hawaii Cruises
Featured in