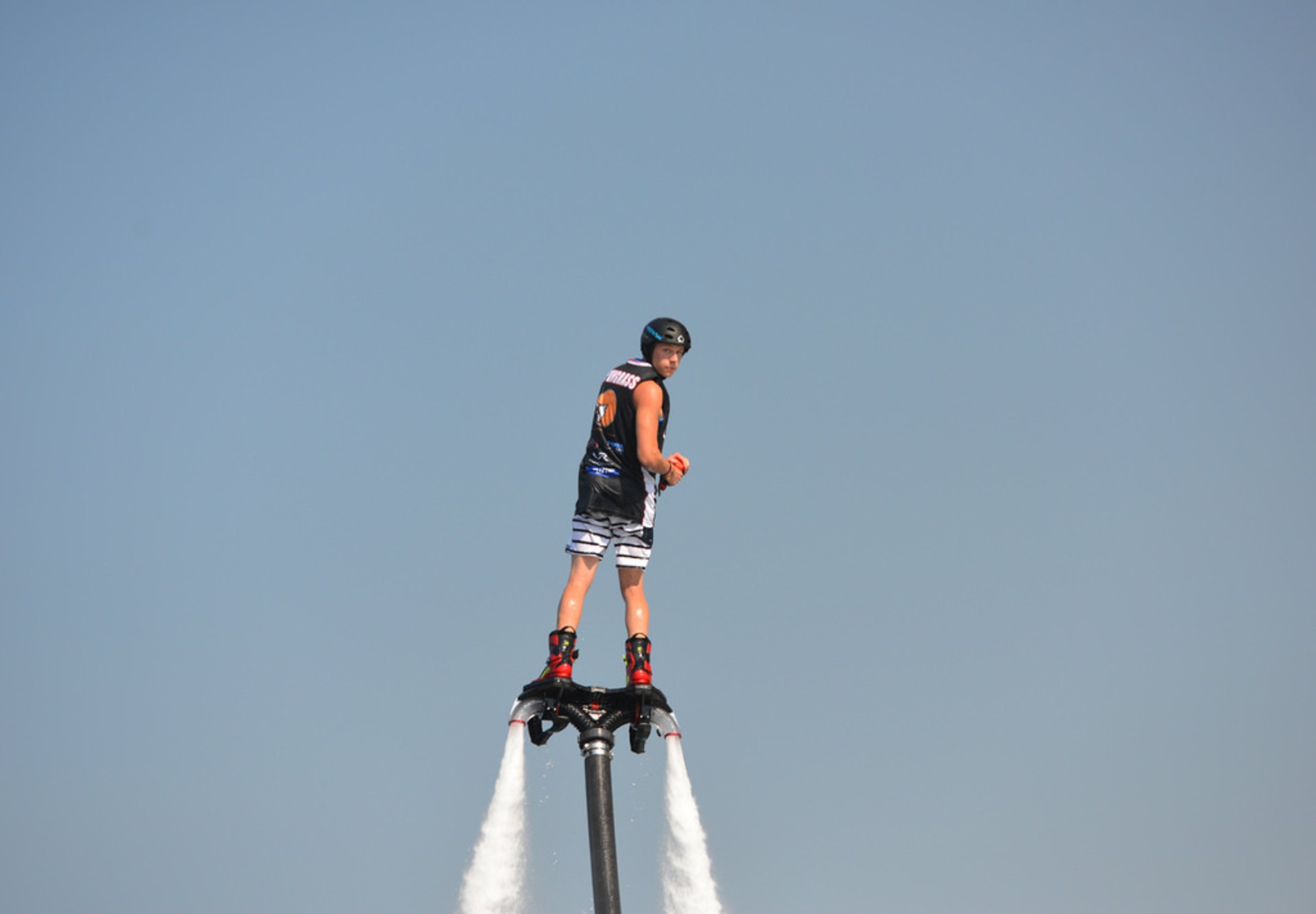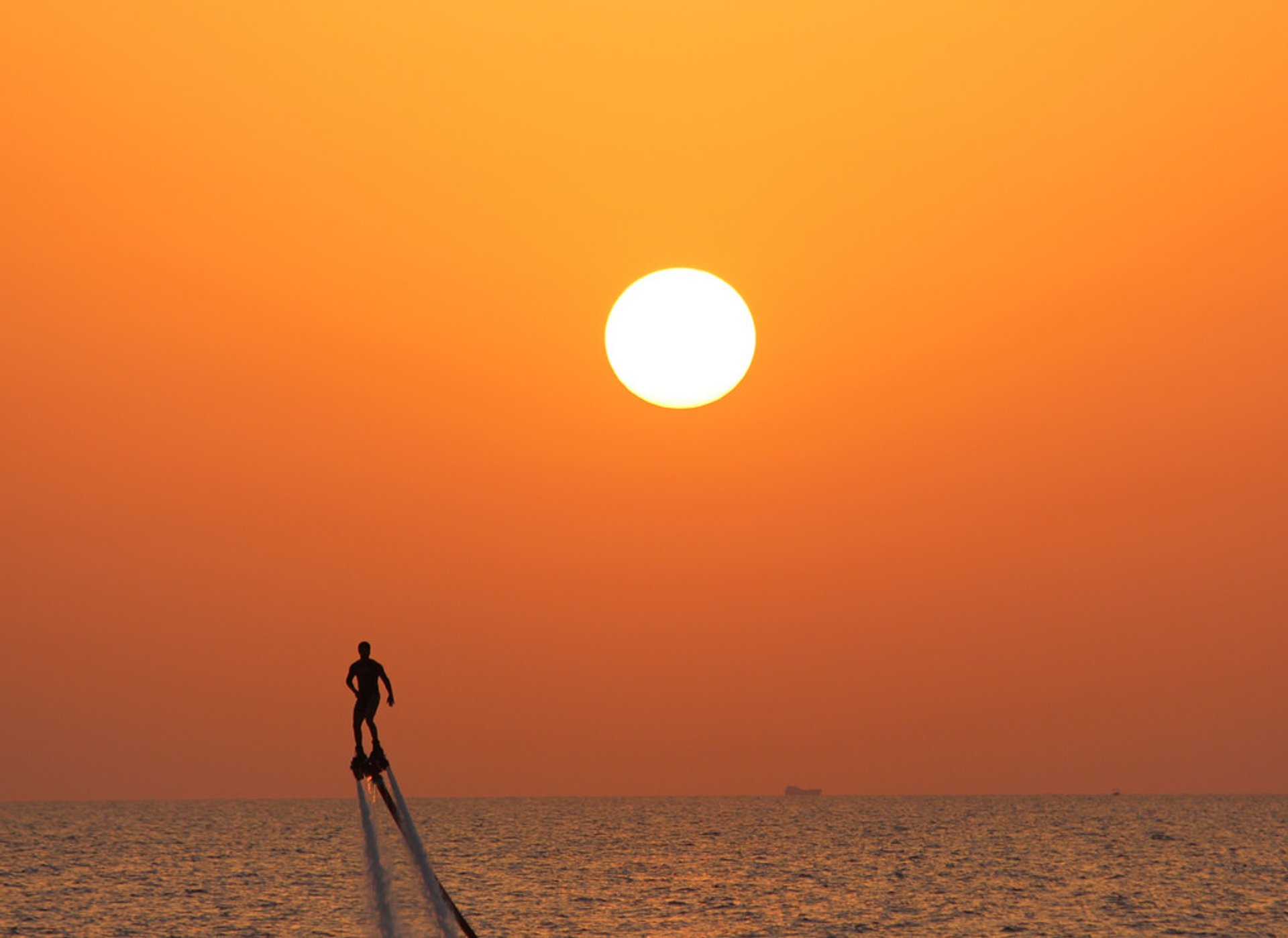 If you like water sports and flying, this activity belongs in your bucket list. Fly boarding, sometimes called hydro-flying, is a hip new thing at Dubai's popular JBR Beach and other spots. Like a superhero, you can soar above the waters, spin and dive like a dolphin.
In half-an-hour you can learn how to operate a fly board, that is connected by a long hose to a watercraft, and make different kinds of tricks with it.
The Flyboard was invented in 2012 by Franky Zapata. The French Institut National de la Propriété Industrielle (INPI) granted Zapata a patent for his invention. The public saw this device for the first time at the jet ski championship in China.
Find hotels and airbnbs near Flyboarding (Map)