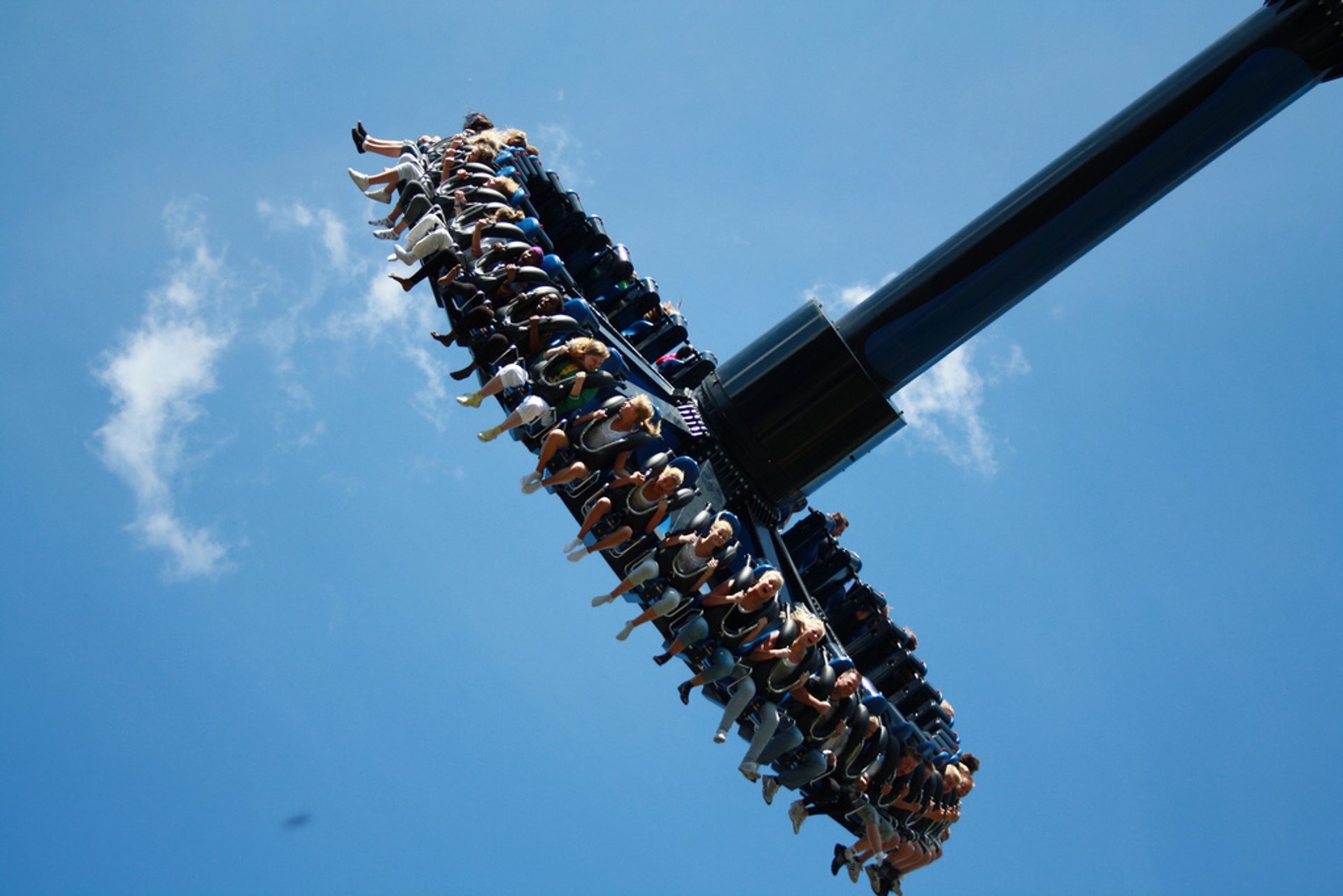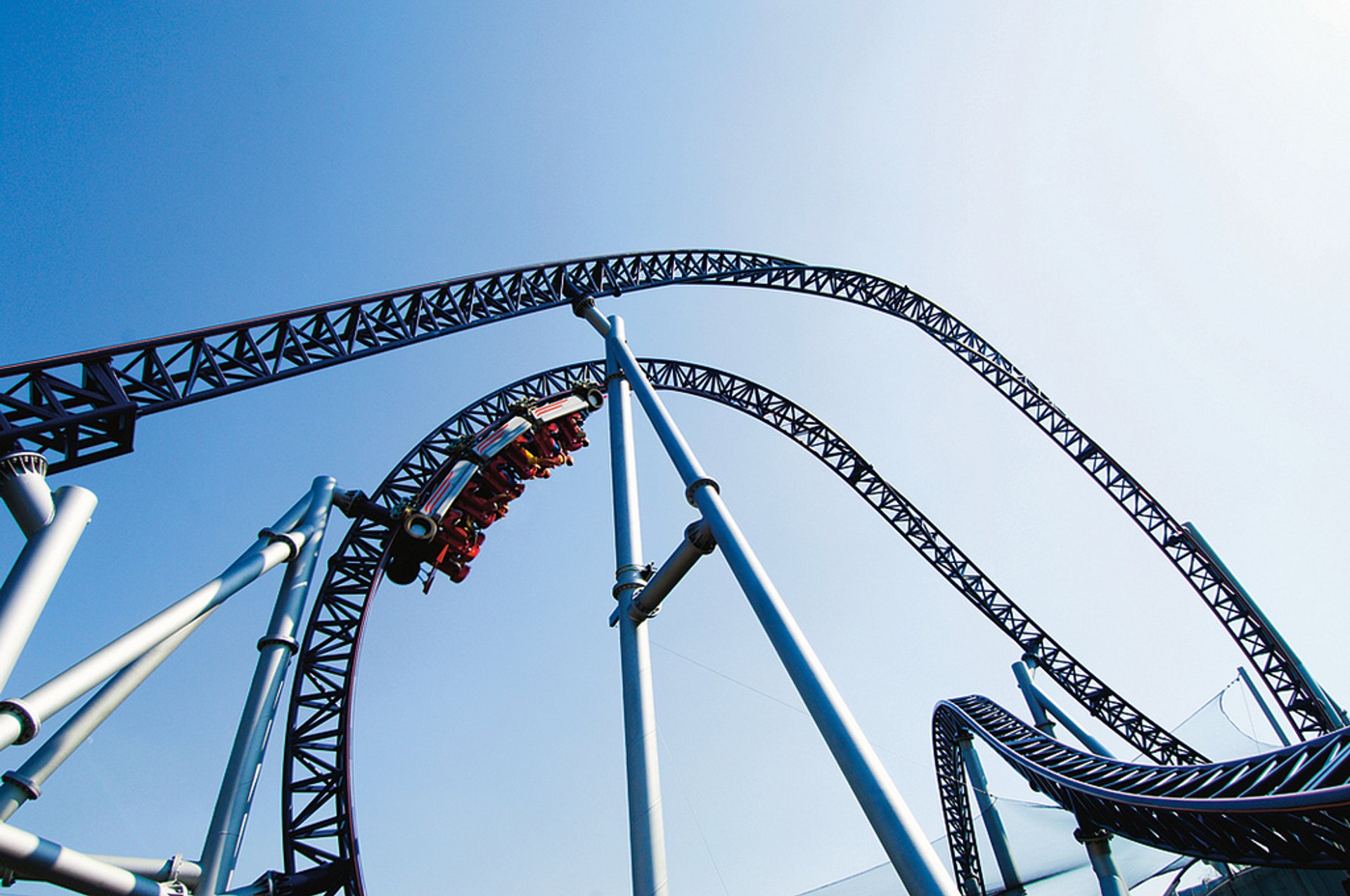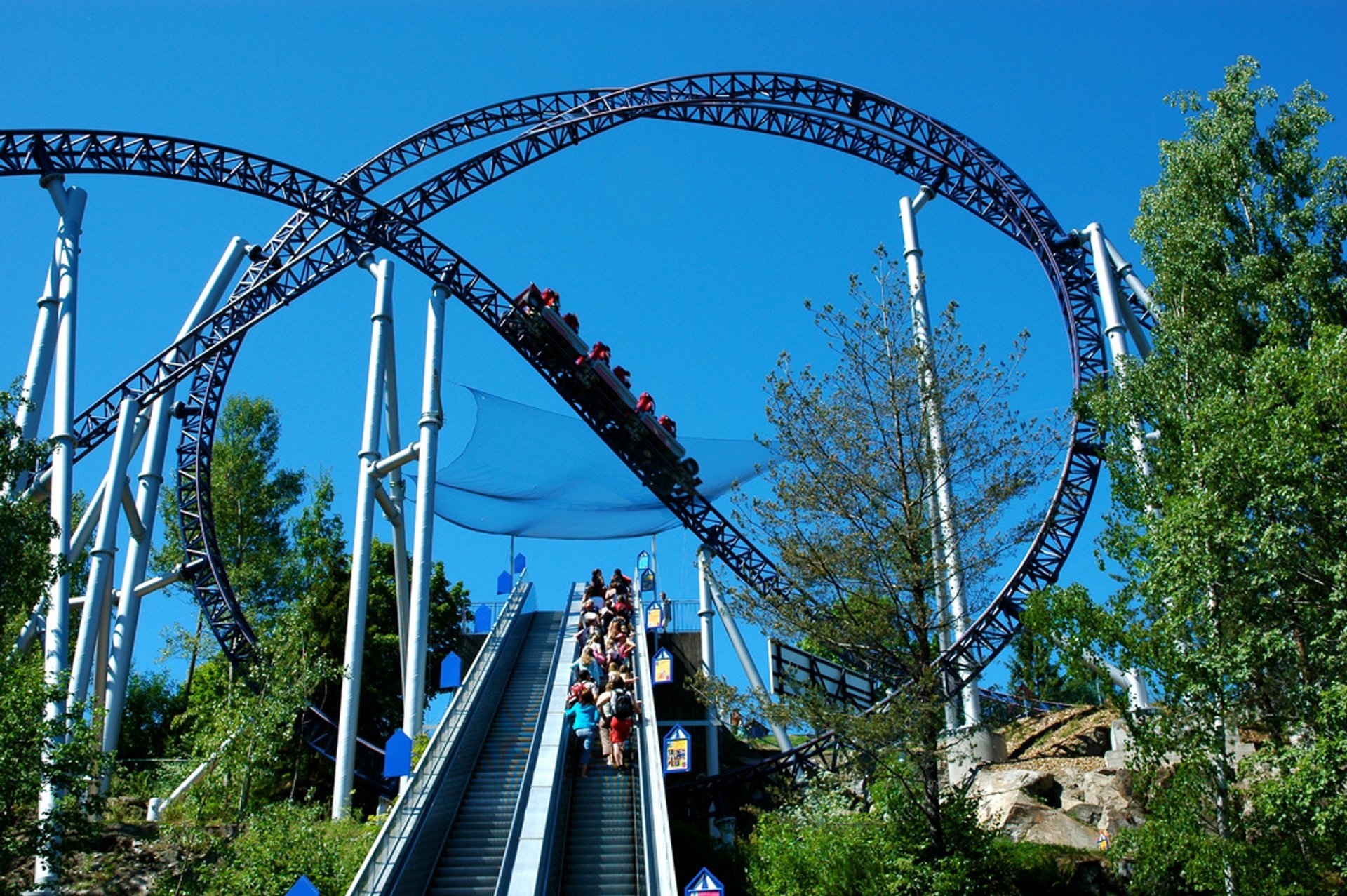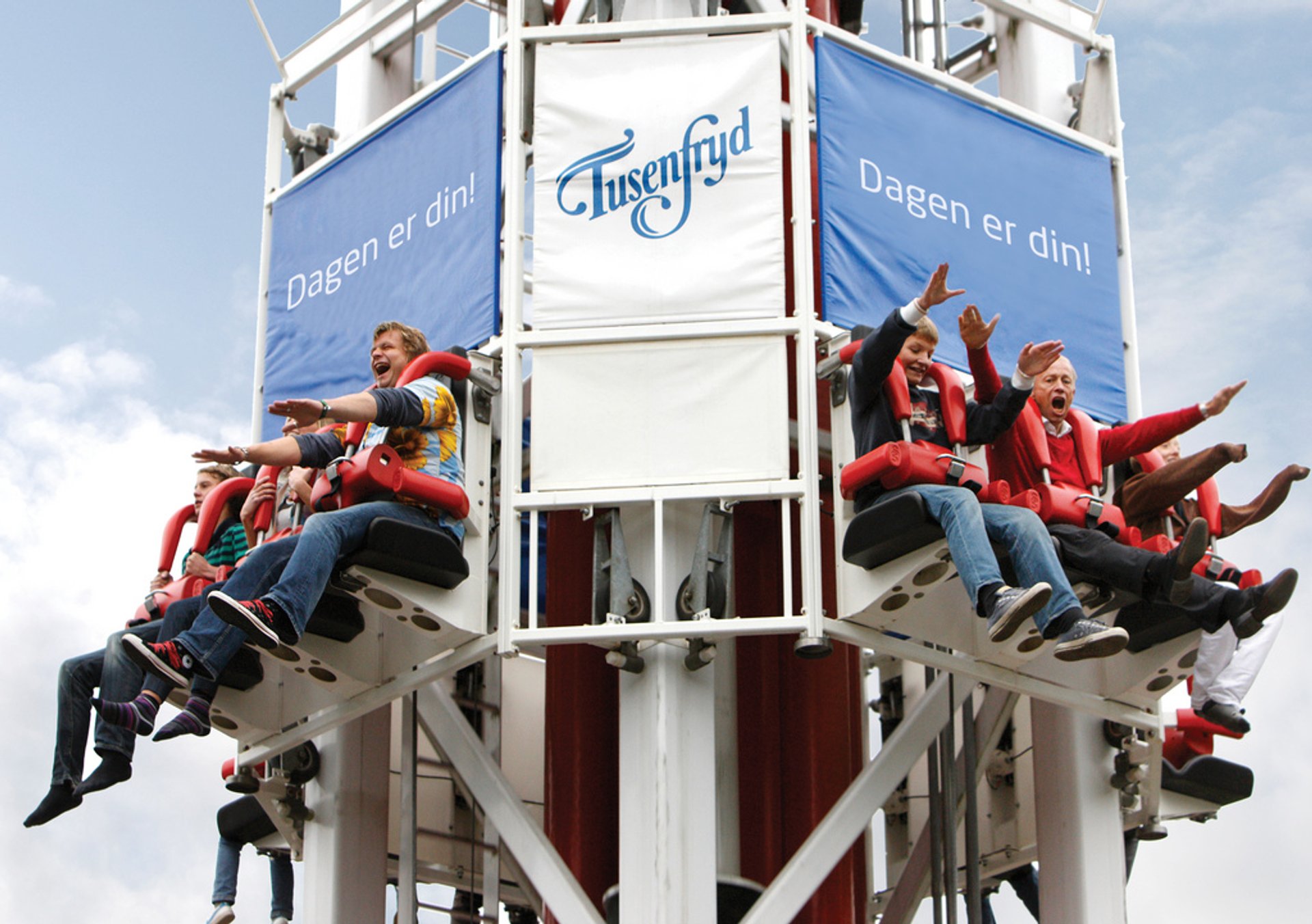 TusenFryd Amusement Park is an excellent place for fun, or rather for a shake. It offers around 30 smaller and bigger rides, including various carousels and roller coasters that will meet the needs of both adults and kids. The Speed Monster roller coaster must be the favourite with its ups and downs.
The iconic Spin Spider is kind of a round swing, enormously huge, and it moves not only back and forward but also spins around. Another famous attraction is the so-called Space Shot that rapidly thrusts you into the sky—hence the name.
The amusement park has separate sections for little kids—these are Barnas Fryd and Frydskogen. BadeFryd water park operates only in summer. It has a swimming pool, a river, and also a huge water ride.
TusenFryd has a varying schedule of opening hours, so it's recommended to check dates on their official website. It's usually closed in winter from November to the last weekend of April.
TusenFryd Amusement Park is located in Vinterbro, that's 30 kilometres to the south of Oslo, nearly half an hour drive.
Find hotels and airbnbs near TusenFryd Amusement Park (Map)