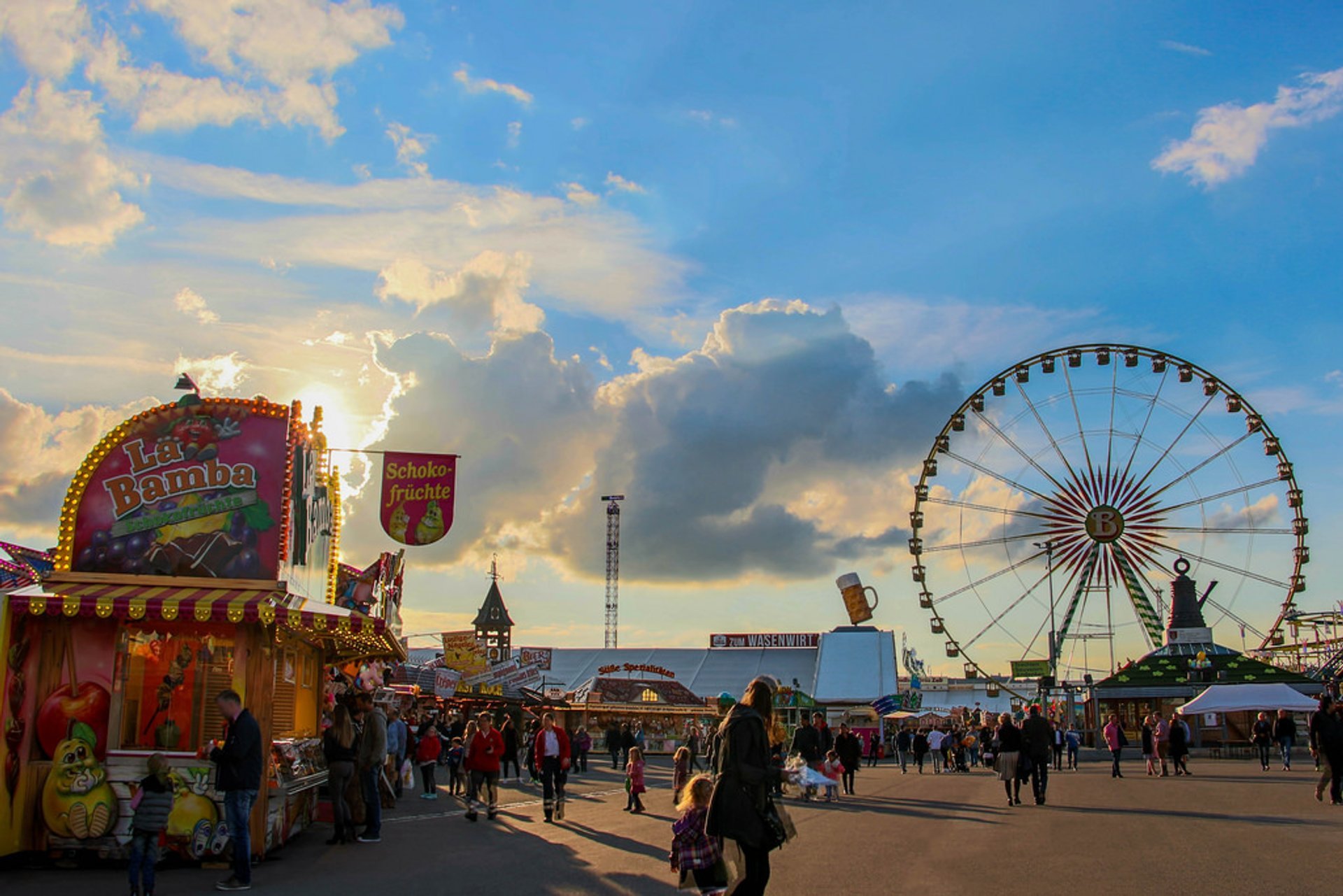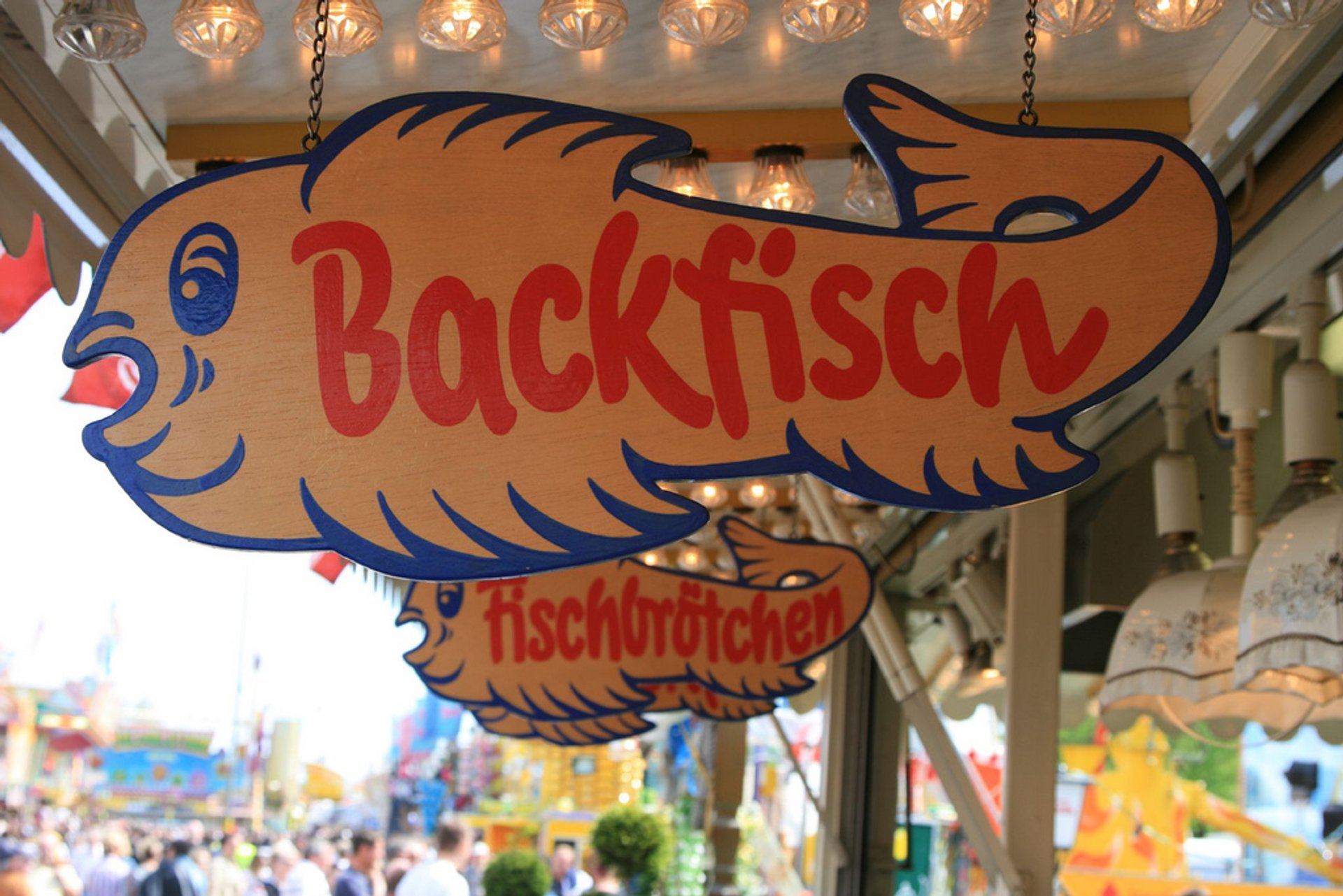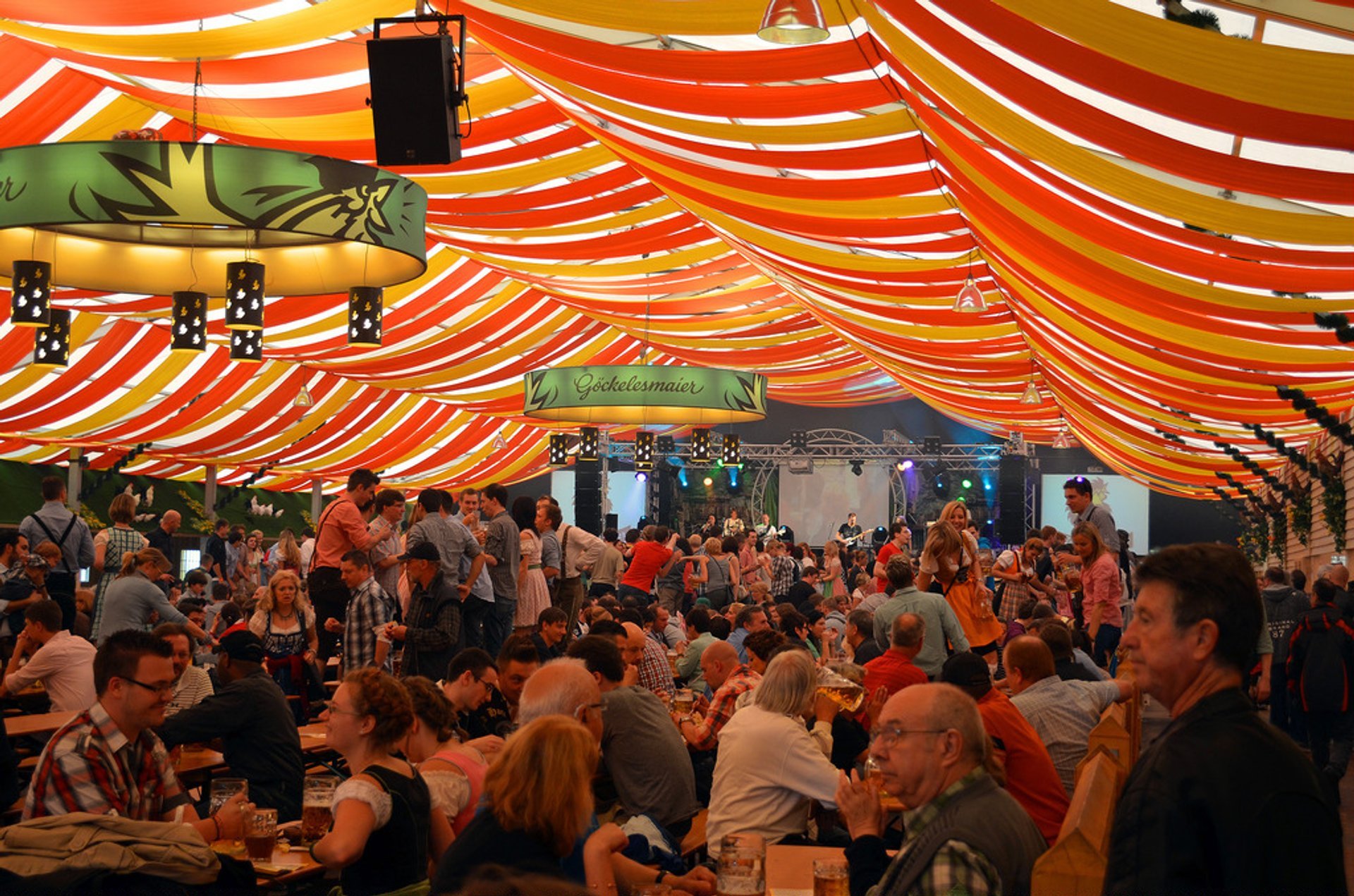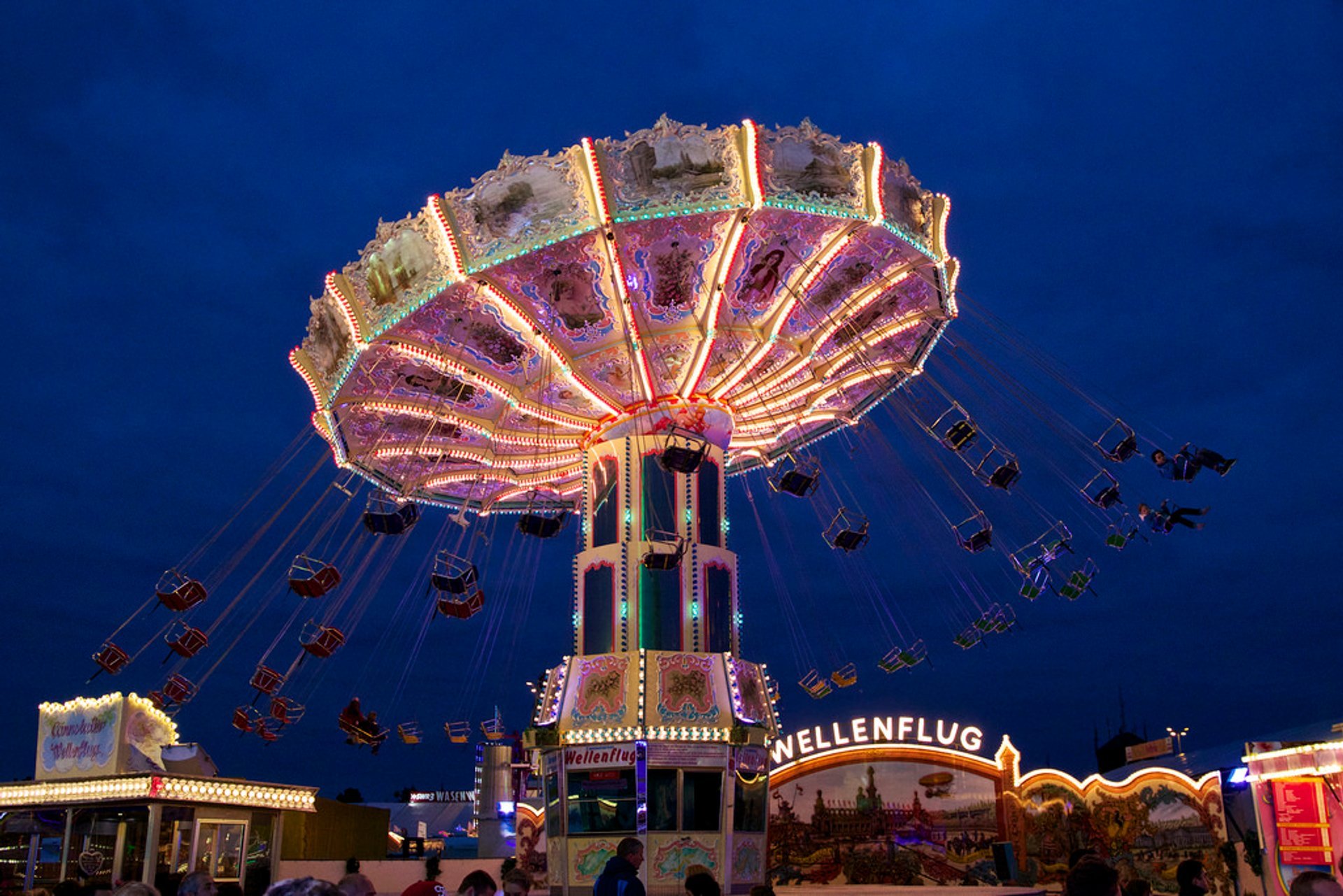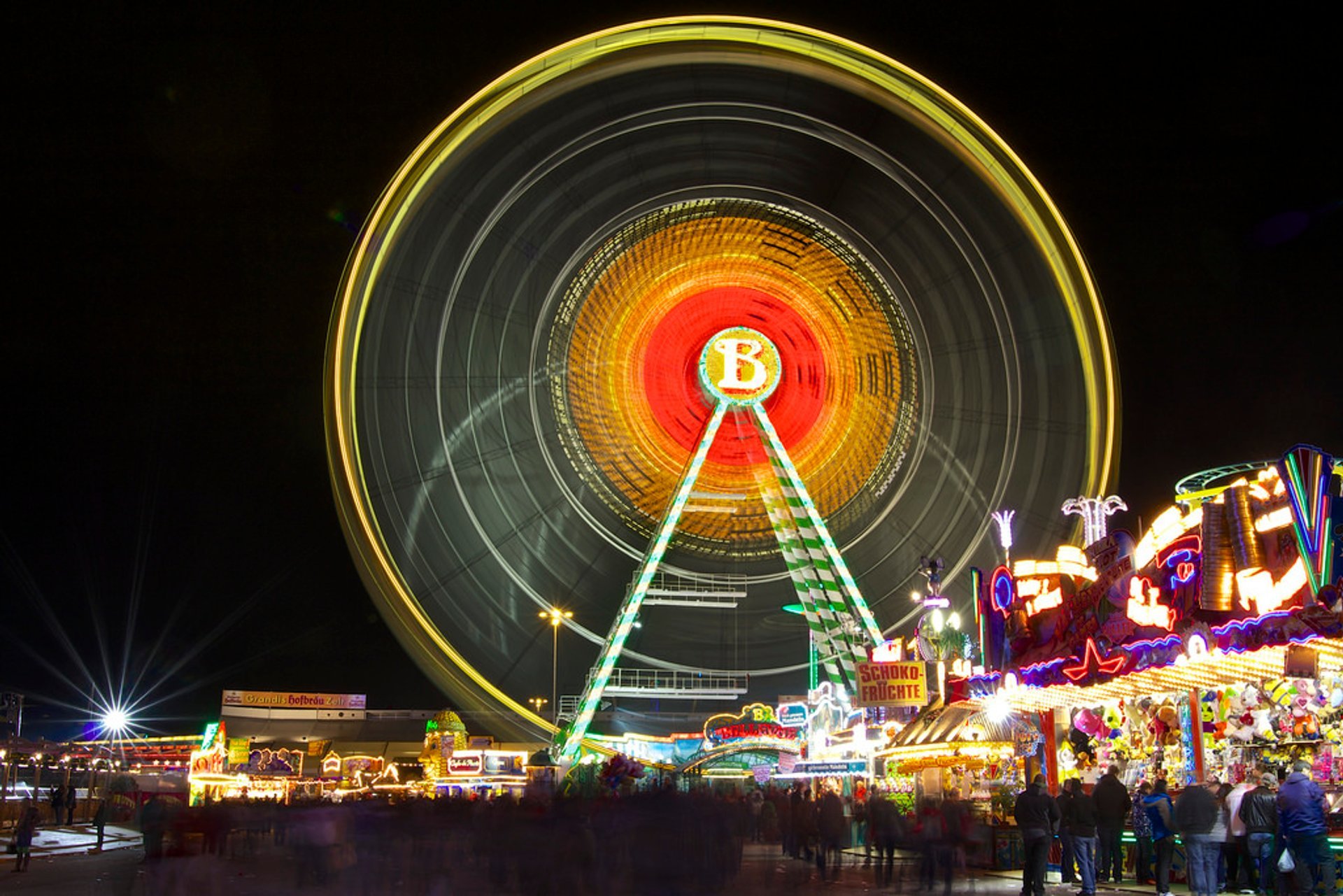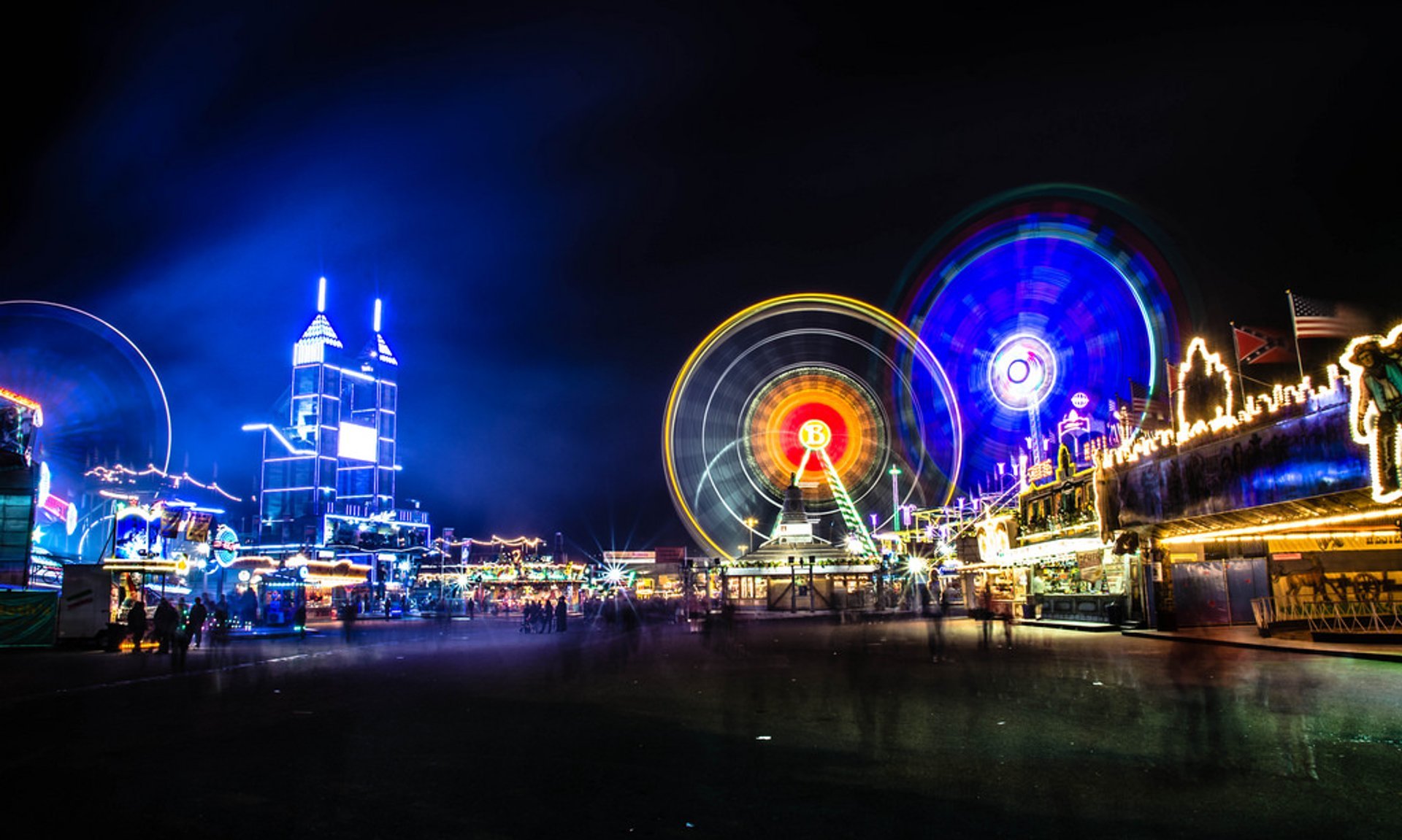 Stuttgarter Frühlingsfest or Stuttgart Spring Festival is an annual celebration that takes place in Stuttgart, Germany, from mid-April through early May. The festival is located in the Cannstatter Wasen fairgrounds of Bad Cannstatt. Stuttgarter Frühlingsfest is famous for its carnival rides, including 47-m Ferris Wheel and a huge roller coaster. The festival attracts more than 1.6 million visitors for 23 days.
Stuttgarter Frühlingsfest is kicked off by the mayor of the city when he opens a beer barrel. The fairgrounds open at noon on weekdays and at 11 a.m. on weekends and holidays. Closing time is 11 p.m. on Sunday-Thursday and midnight on Fridays and Saturdays.
One of the highlights of the spring fair in Stuttgart is The Fruit Column, a tall wooden pole decorated with fruits, that carries a large can. A 26-m high structure that weighs 3.5 tons has been the landmark of the Cannstatter Wasen in Stuttgart since the first spring festival in 1818. It was designed by Nikolaus Thouret. The fair is also known for excellent food and beer choices so everyone who appreciates German cuisine won't be disappointed.
Find hotels and airbnbs near Frühlingsfest Stuttgart (Stuttgart Spring Festival) (Map)