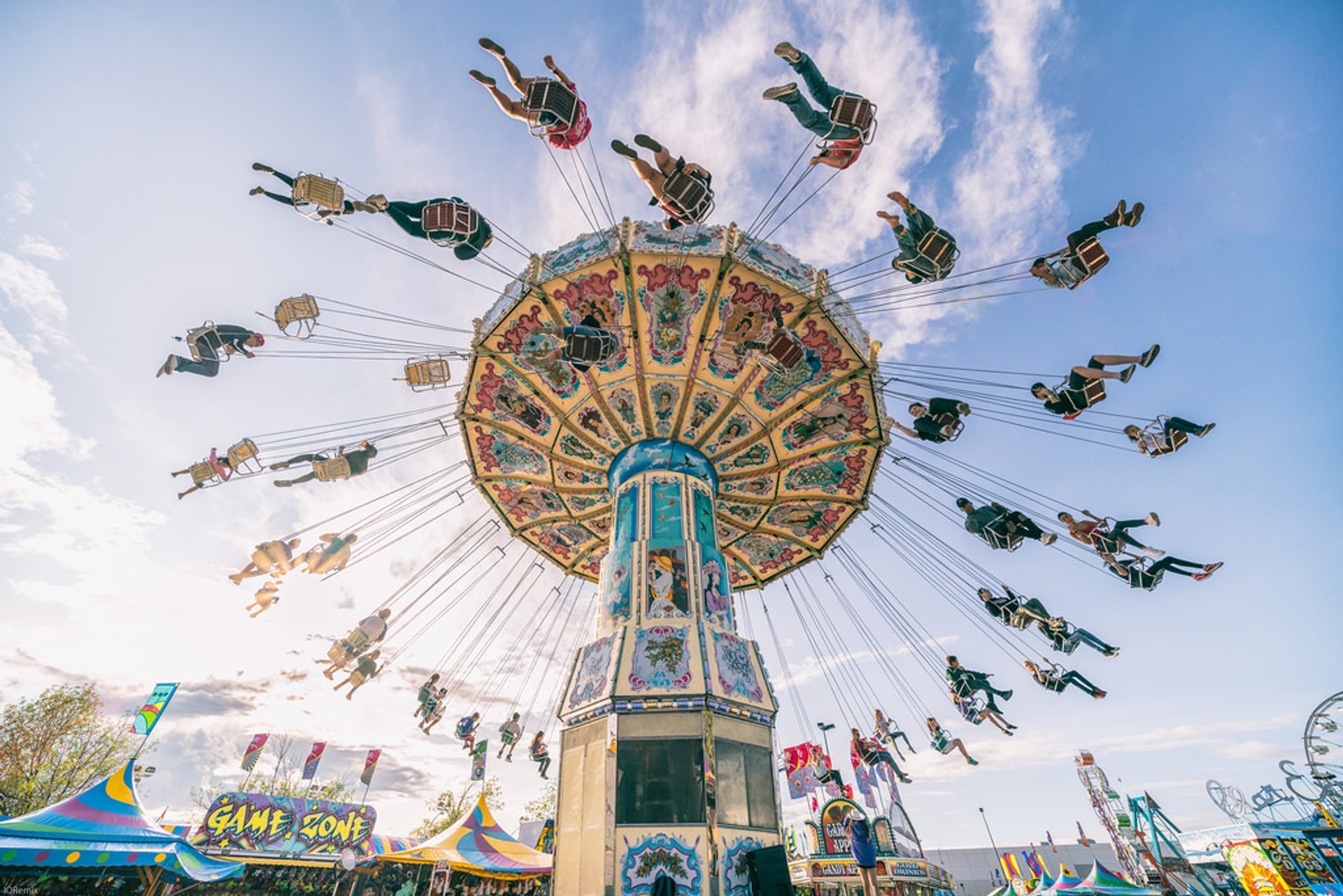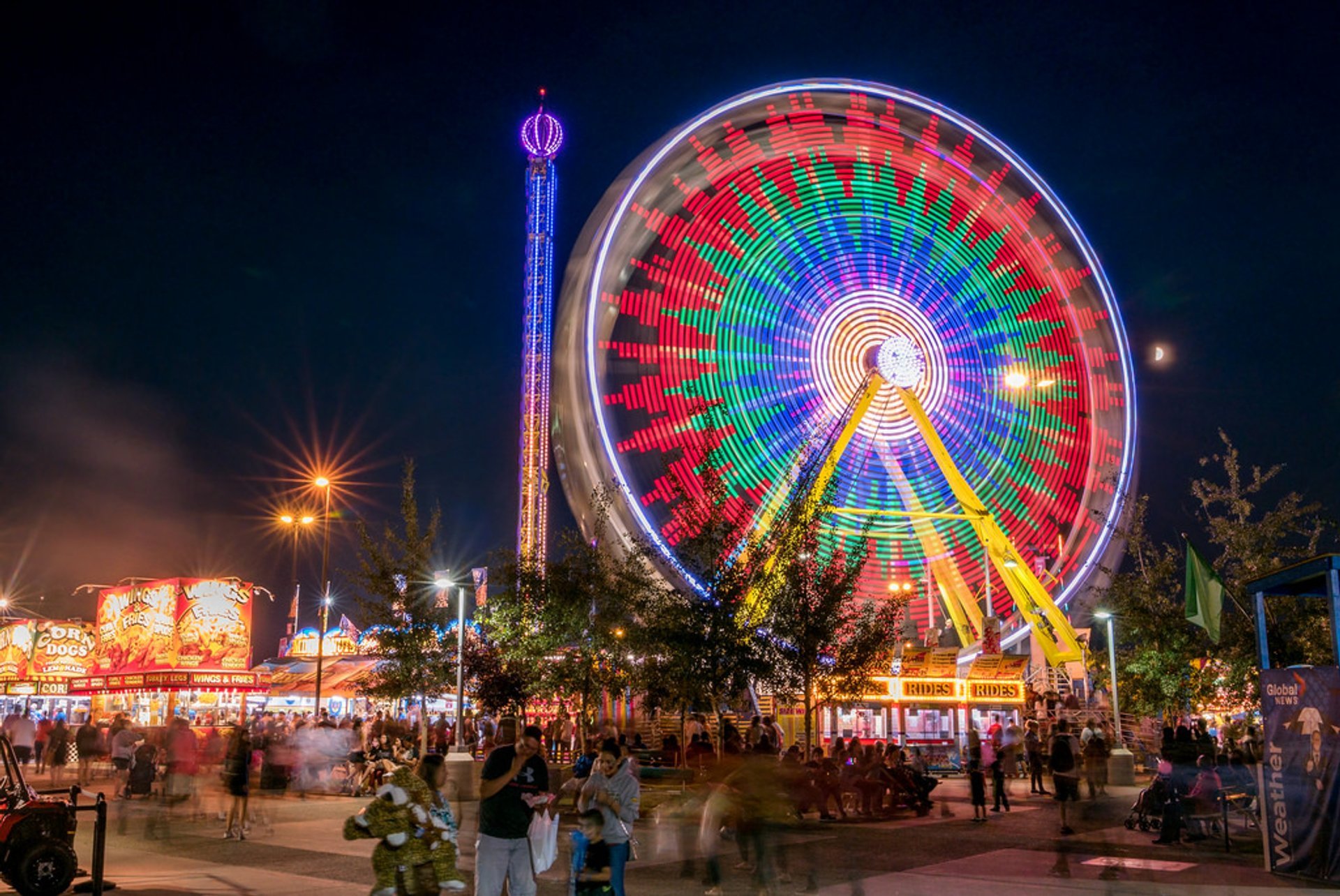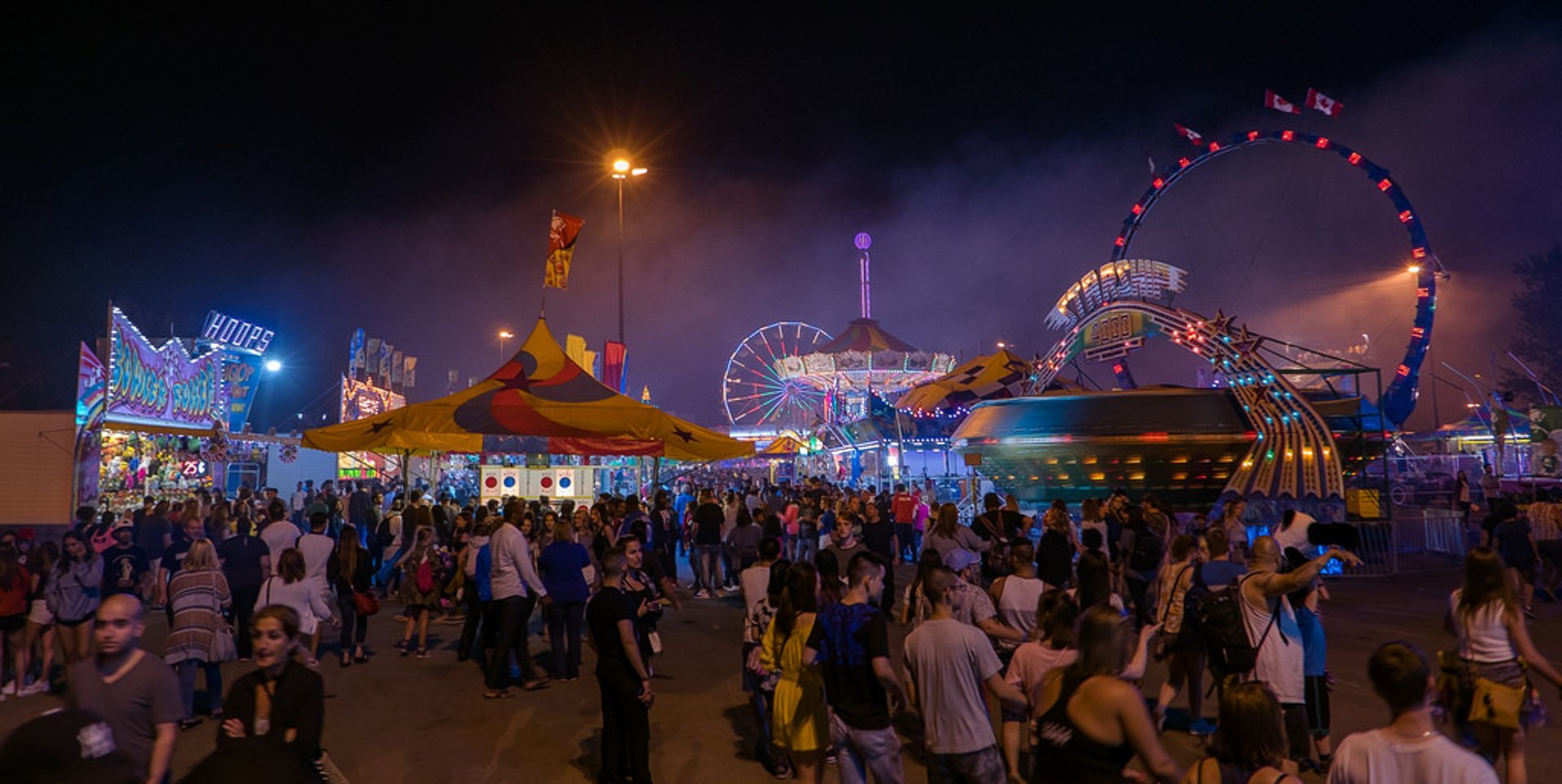 K-Days is an annual ten-day summer exhibition and fair held in Edmonton, Alberta. It features a rodeo, midway fun, delicious food and live music entertainment. K-Days attracts up to 800,000 visitors and includes A Taste of Edmonton and the Edmonton Indy festivals. The exhibition is held at Northlands Park, near Northlands Coliseum.
The main attractions of K-Days are the annual parade, fireworks, live concerts on three stages and lots of thrilling rides. K-Days' Rides & Games feature the Zipper—an iconic ride created in 1968, which kind of has a cult following.
The first exhibition was held by The Edmonton Agricultural Society in 1879. The fair showcased livestock, vegetables, and other agricultural produce. In 1910, when the attendance exceeded 20,000, the exhibition was moved to its current site in Northlands. First, the fair was named the Edmonton Exhibition, but in 1964 it was renamed Klondike Days. In 2006 the name was changed once again to Capital Ex, but it is still often called Klondike Days or K-Days.
Find hotels and airbnbs near K-Days (Map)