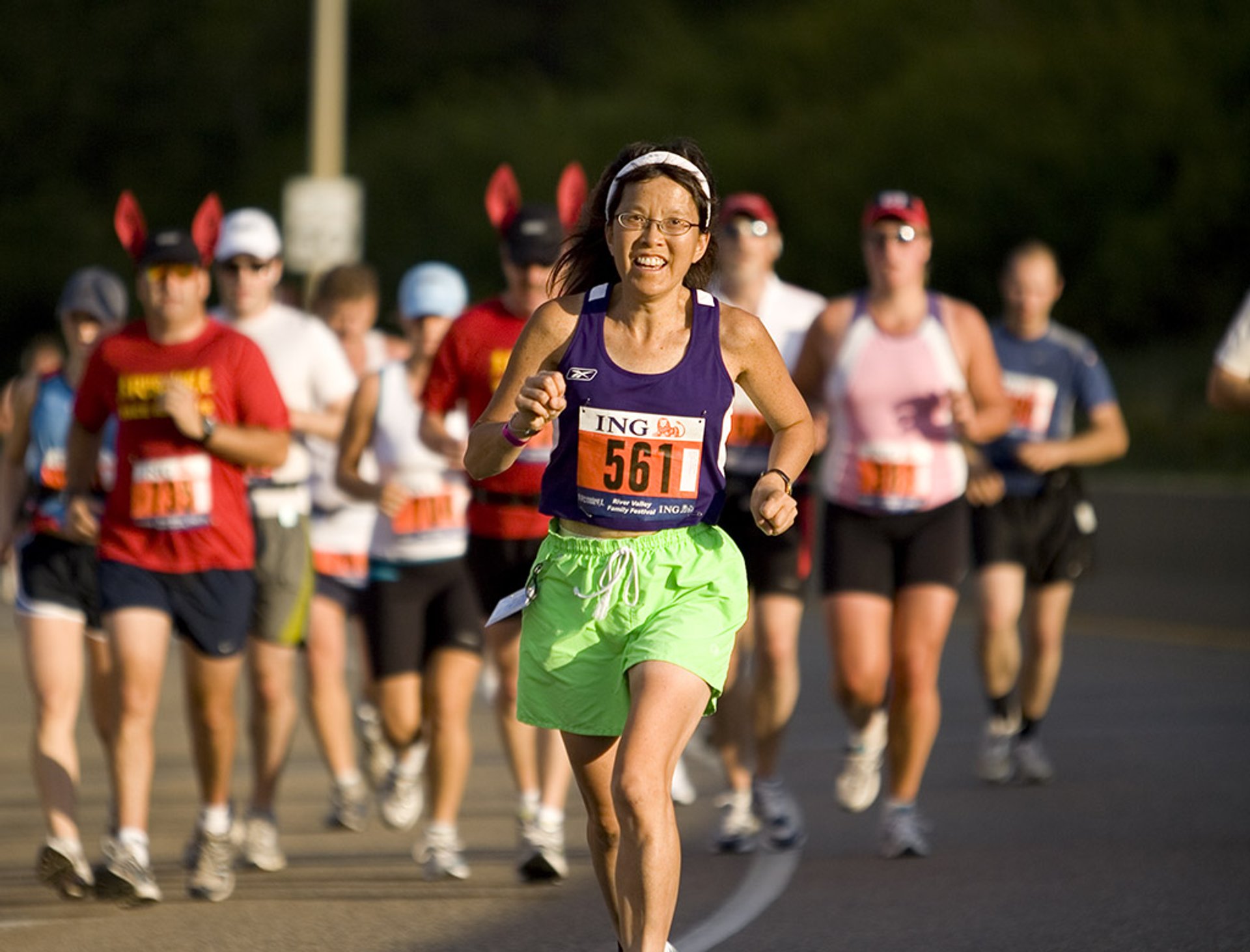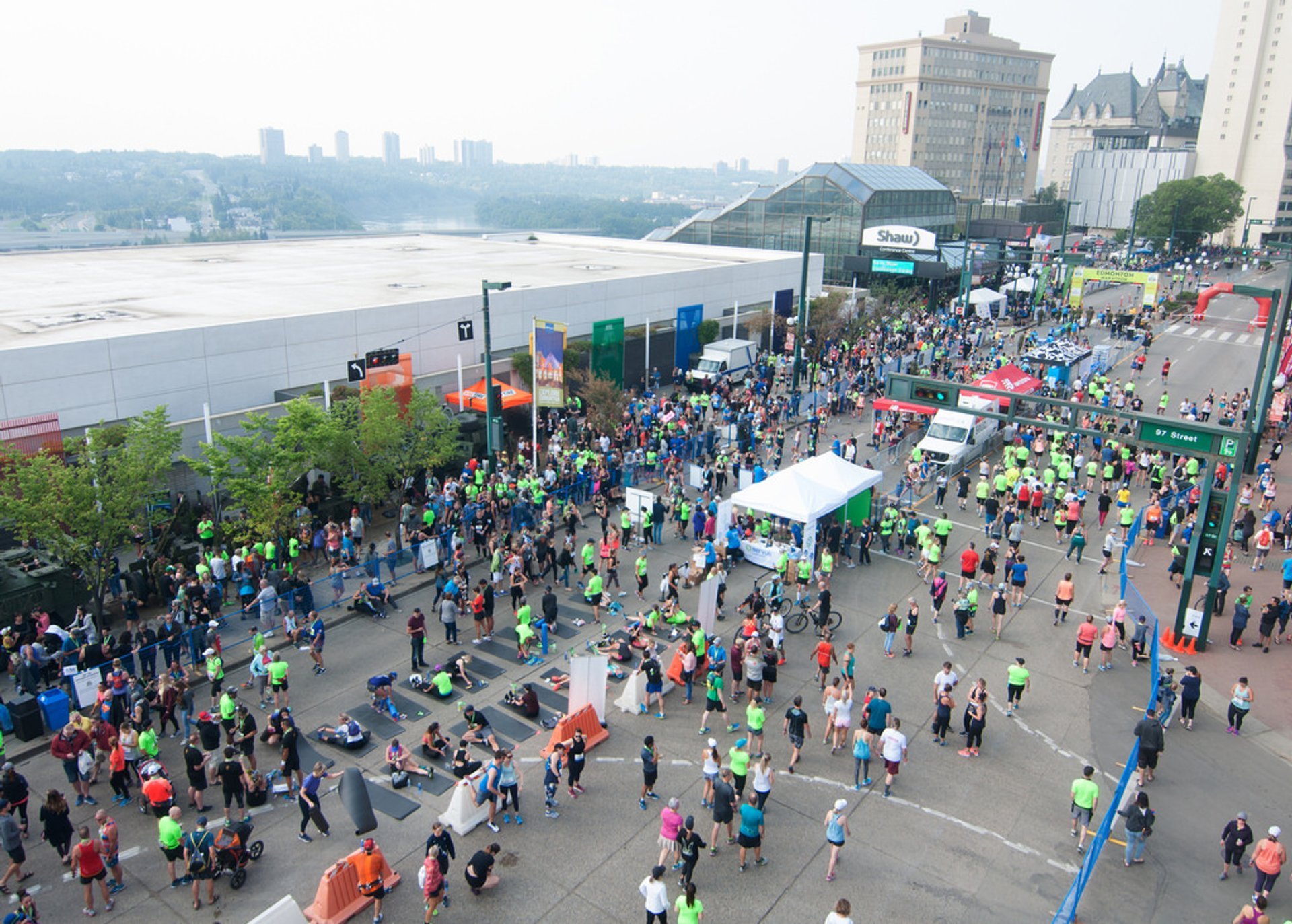 ©
Nathan Smith Photography
The Edmonton Marathon festivities have been taking place every August since 1991. They include the Marathon race, the Half Marathon, 10 km, 5 km, and Kids Mini Marathon. The event attracts both elite athletes, as well as amateurs and recreational runners. Edmonton Half Marathon has been marked with several records. It has become a popular international destination after the 2005 world half-marathon championship was held here. The event attracts athletes from about 20 countries.
The Edmonton Marathon is a Boston Marathon qualifier. It attracts about 5,000 runners and 10,000 spectators who are lining the course through the city to cheer for them.
The Edmonton marathon course goes through several historic and beautiful neighborhoods. It starts and finishes at the Shaw Conference Centre. The route goes through Jasper Avenue, 102 Avenue, and Buena Vista Road.
Find hotels and airbnbs near Edmonton Marathon (Map)