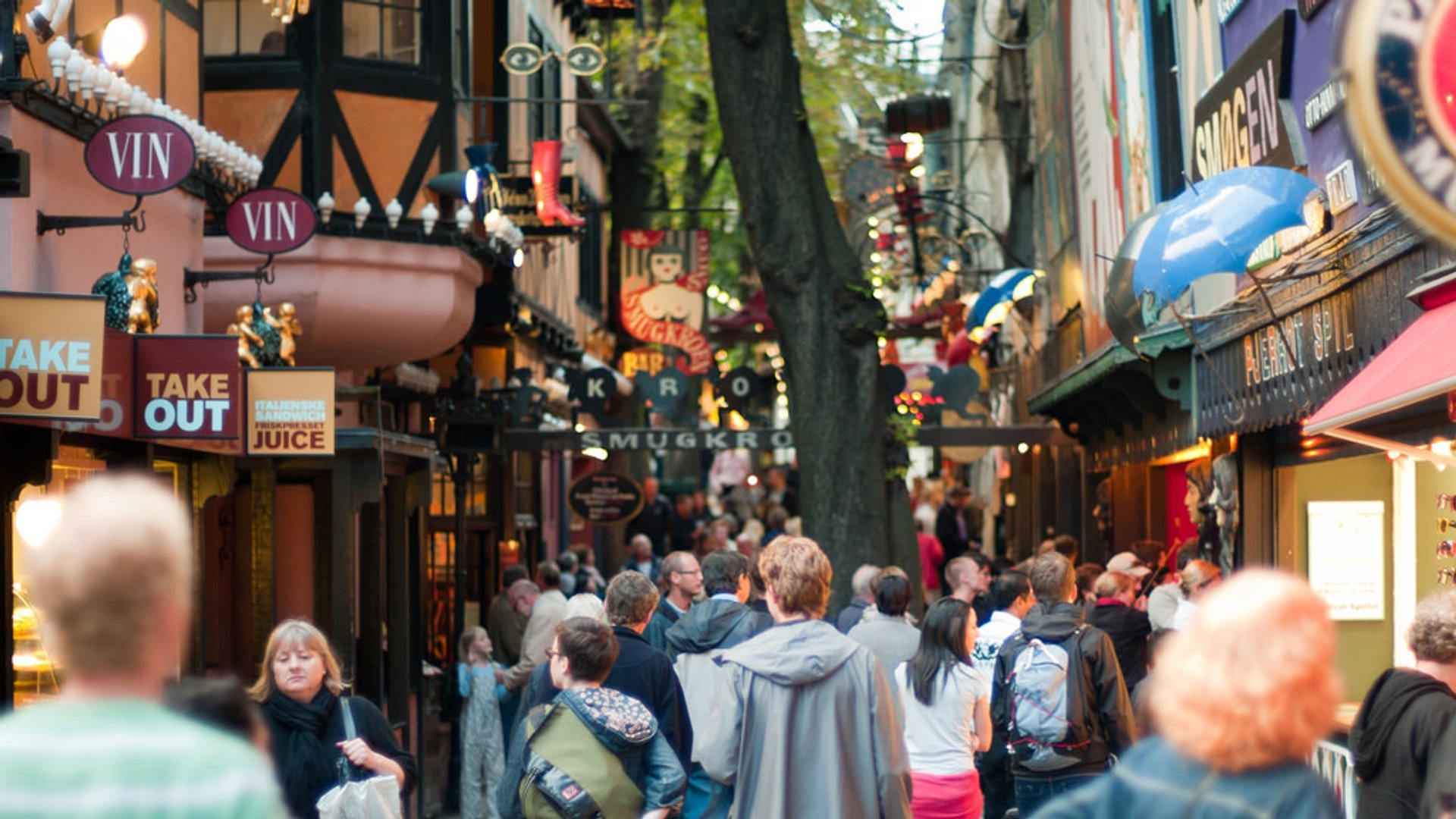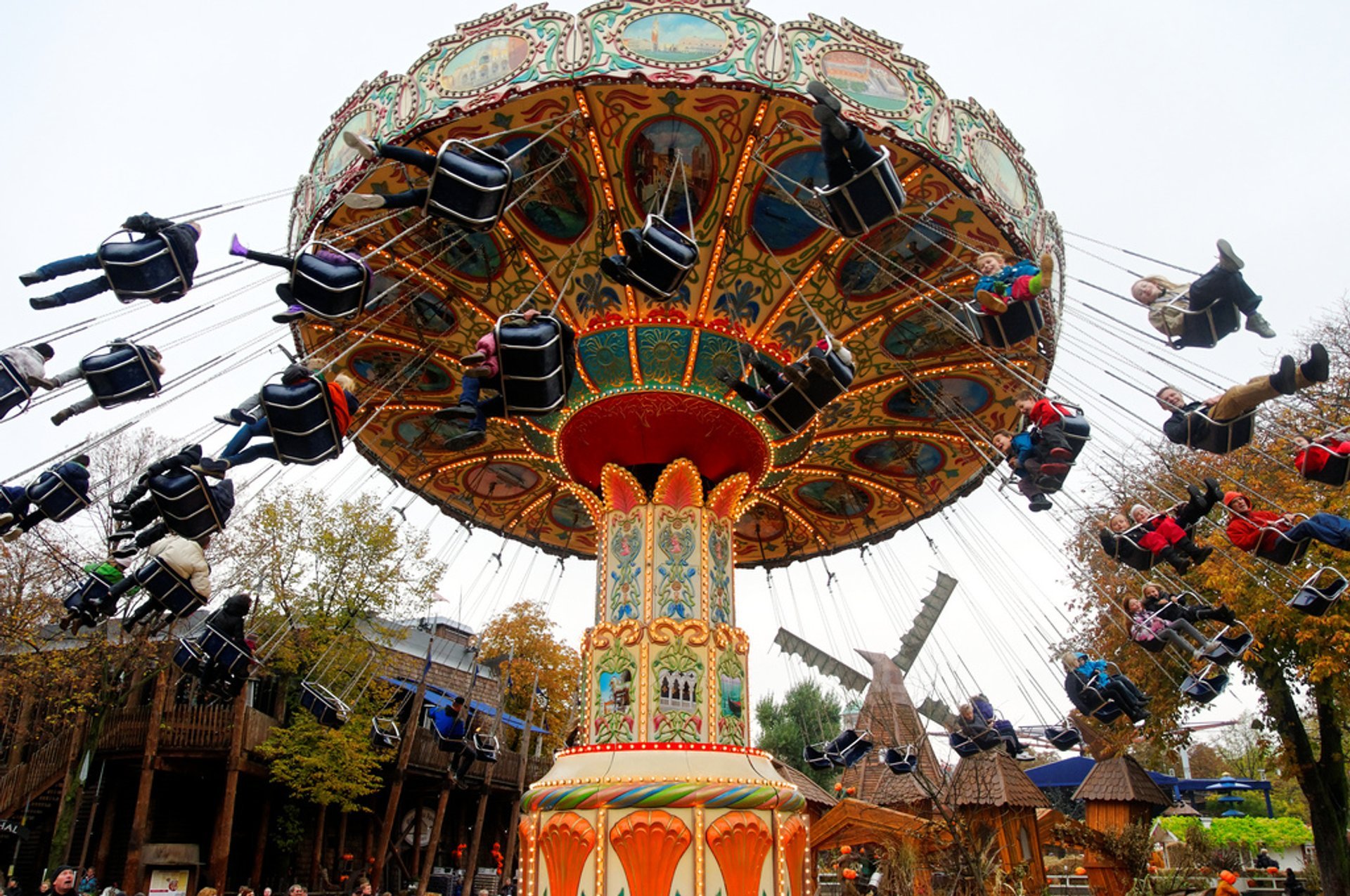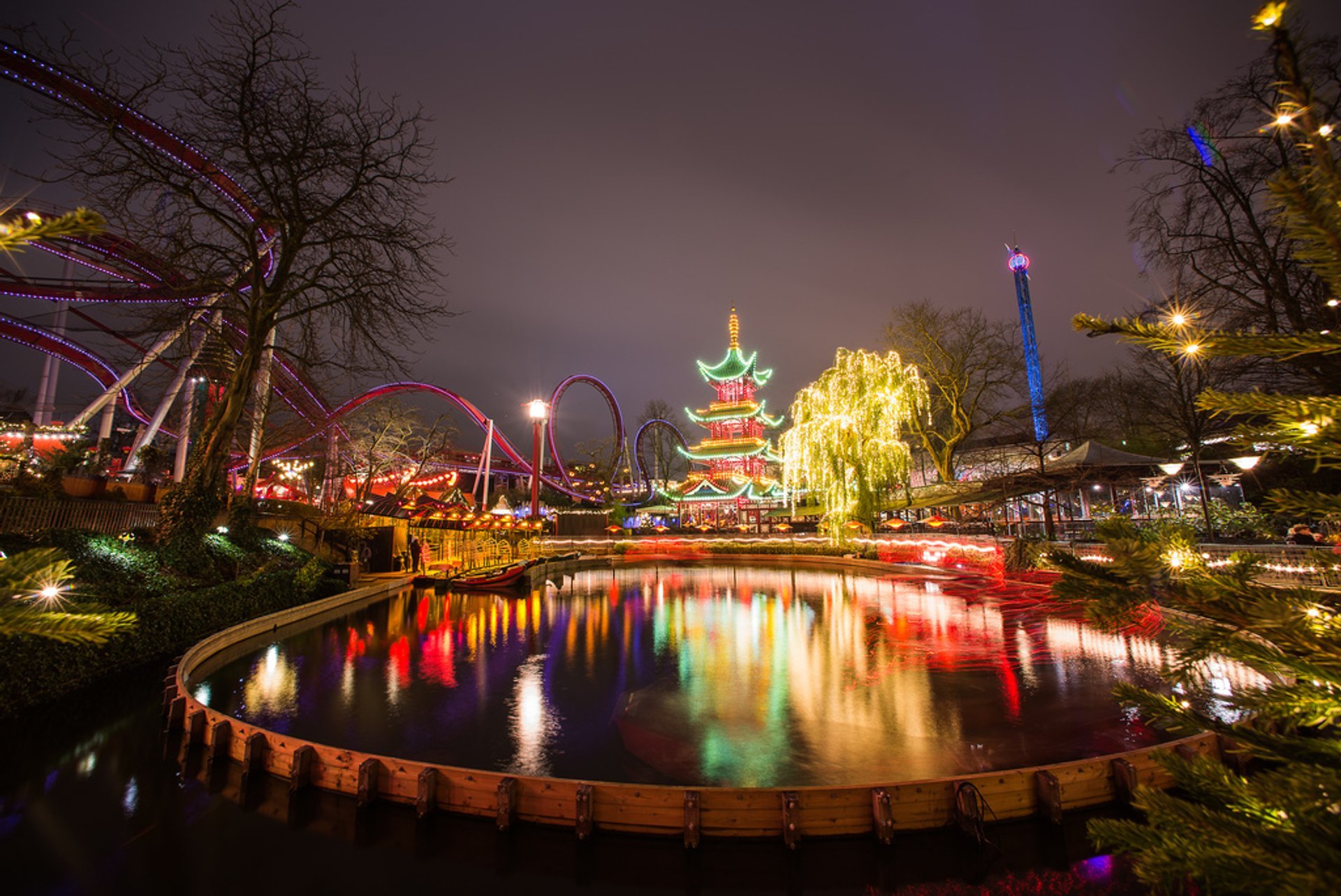 Tivoli Gardens commonly named simply Tivoli is one of two world's oldest amusement parks, another one is also located in Denmark, in Klampenborg. It opened in 1843 and is the true pride of Copenhagen and city's prime tourist attraction, a must-visit for everyone. Thousands of millions of yearly visitors make it the world's third most visited amusement park after Disneyland Paris and Europa-Park. In 2016, for example, the number hit 4,6 million visitors.
Tivoli's rides will match the craziest thrill seekers' expectations. The legendary Vertigo will drive you upside down at a hundred kilometres per hour. After voting held in 2014, it was officially acknowledged to be Europe's Best Ride. Tivoli's unbeatable ride is still the Roller Coaster from 1914, this oldest wooden ride is actually a rarity nowadays, as it's one of seven remaining rides worldwide that boast a brakeman on board. Along with the old rides, there's some room left for innovations. In particular, 2017 brought The Demon. It's a new kind of rollercoaster that offers a virtual reality experience. The Demon will carry you across a Chinese universe inhabited by fire-spitting dragons and other otherworldly stuff.
Tivoli Gardens is more than just an amusement park. Live concerts take place in Tivoli all summer long, these are mostly rock, world, and classical performers. Also, check out local finest architecture, as well as a range of restaurants, and perfect picnic grounds.
Tivoli Gardens is a seasonal park. The summer season opens in late March or April and closes in late September. After a short break, the amusement park reopens on Halloween, this season lasts virtually from mid-October to early November. After another short break comes Christmas season—from late November to the end of December. The seasonal frames may vary from year to year, so these data are better to be checked on Tivoli's official page.
Find hotels and airbnbs near Tivoli Gardens (Summer Season) (Map)