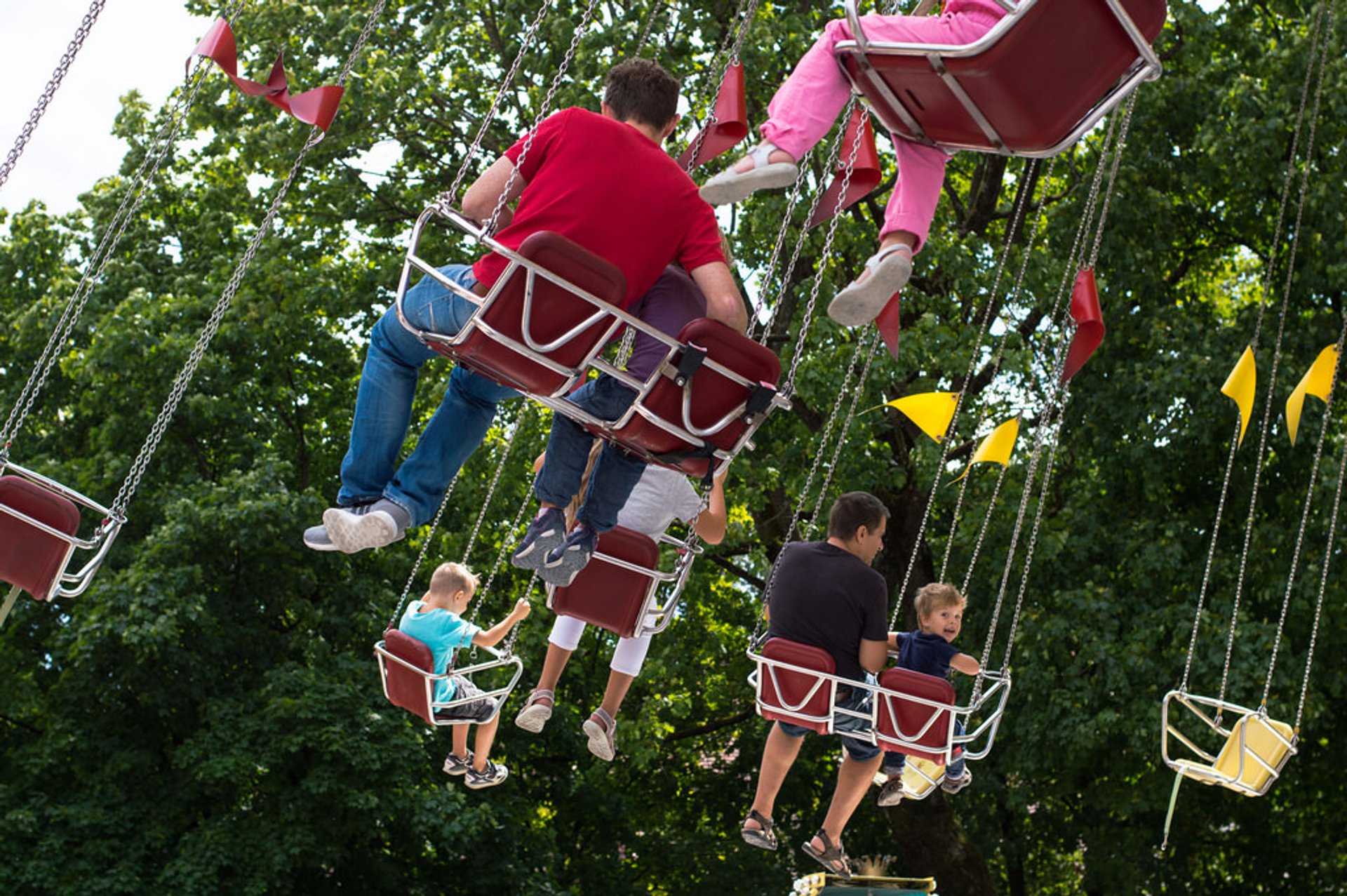 Three times a year a traditional market and fair, called Auer Dult, takes place in Munich. This event has a long history since 1310. It is usually held at Mariahilf Square in the part of the city called Au.
The first fair, Maidult, takes place in the first week of May. The second—the Jakobidult—is held in July or early August. And the last one called the Kirchweihdult occurs in autumn.
Each of these events lasts for nine days and together they draw up to 300,000 visitors annually. The total territory of the fair ground is about 20,000 sq. m, divided into 3 parts—the market, the fair ground, and beer gardens.
The market itself is known as the biggest market of crockery in Europe. Here you can find everything your heart can desire, from pots and ceramic wares to clothes, leather, and antique books and rustic furniture. Both young and old will enjoy the traditional fair ground with lots of attractions. And there is nothing better than enjoying tasty Bavarian meals and traditional beer after a long day of shopping. This is the best place for some good shopping, a nice walk, or some simple fun.
Find hotels and airbnbs near Auer Dult (Map)