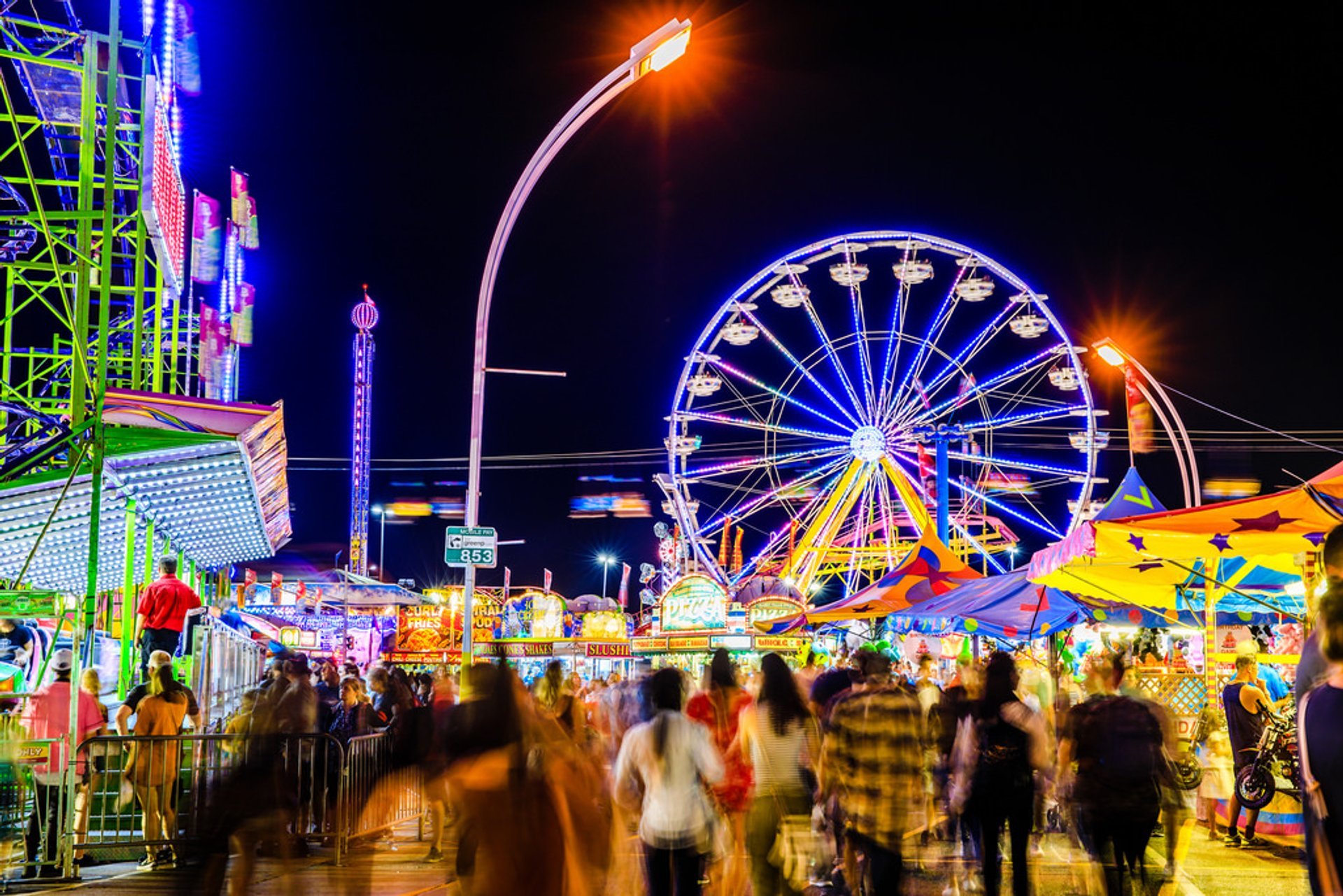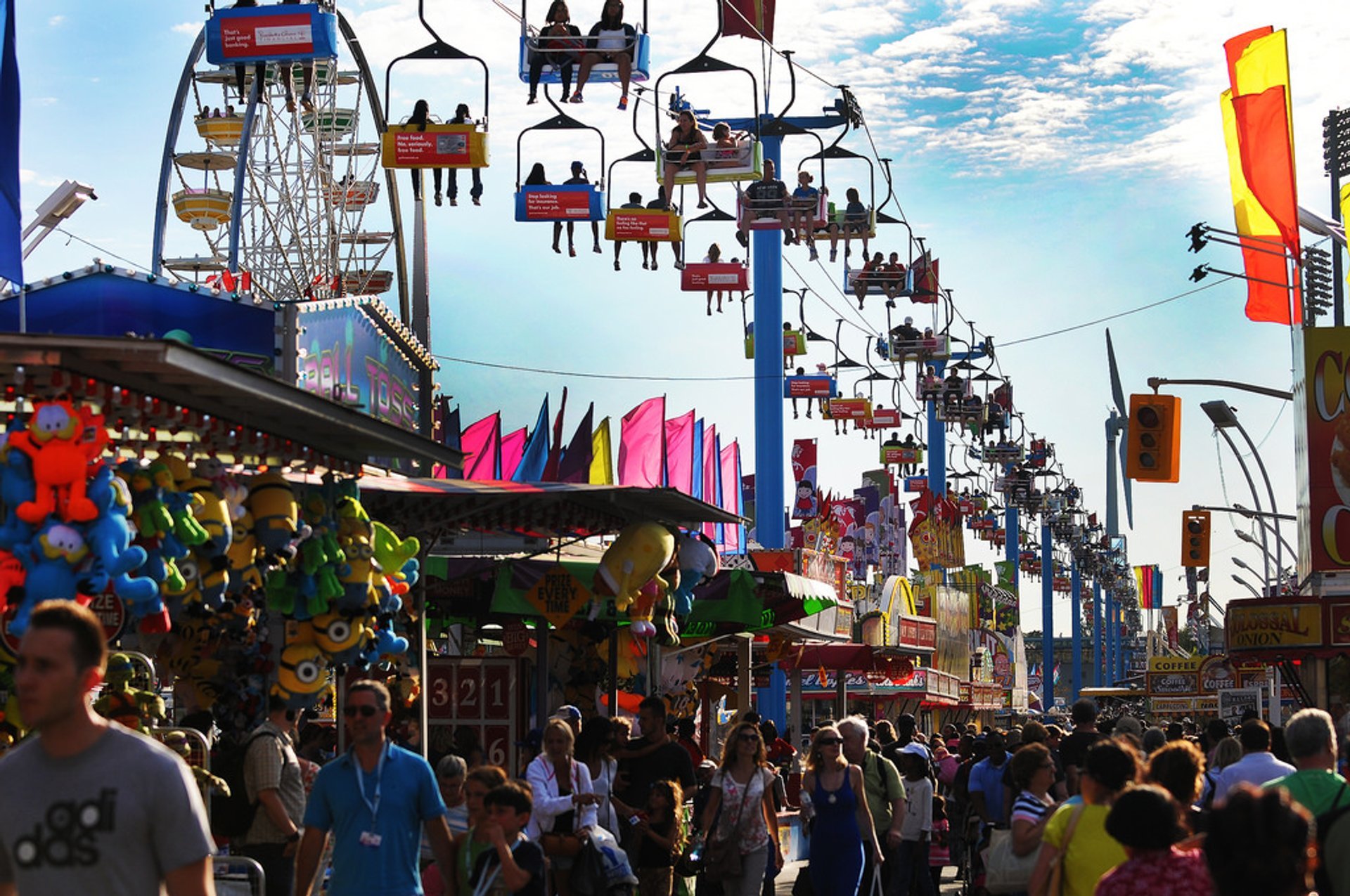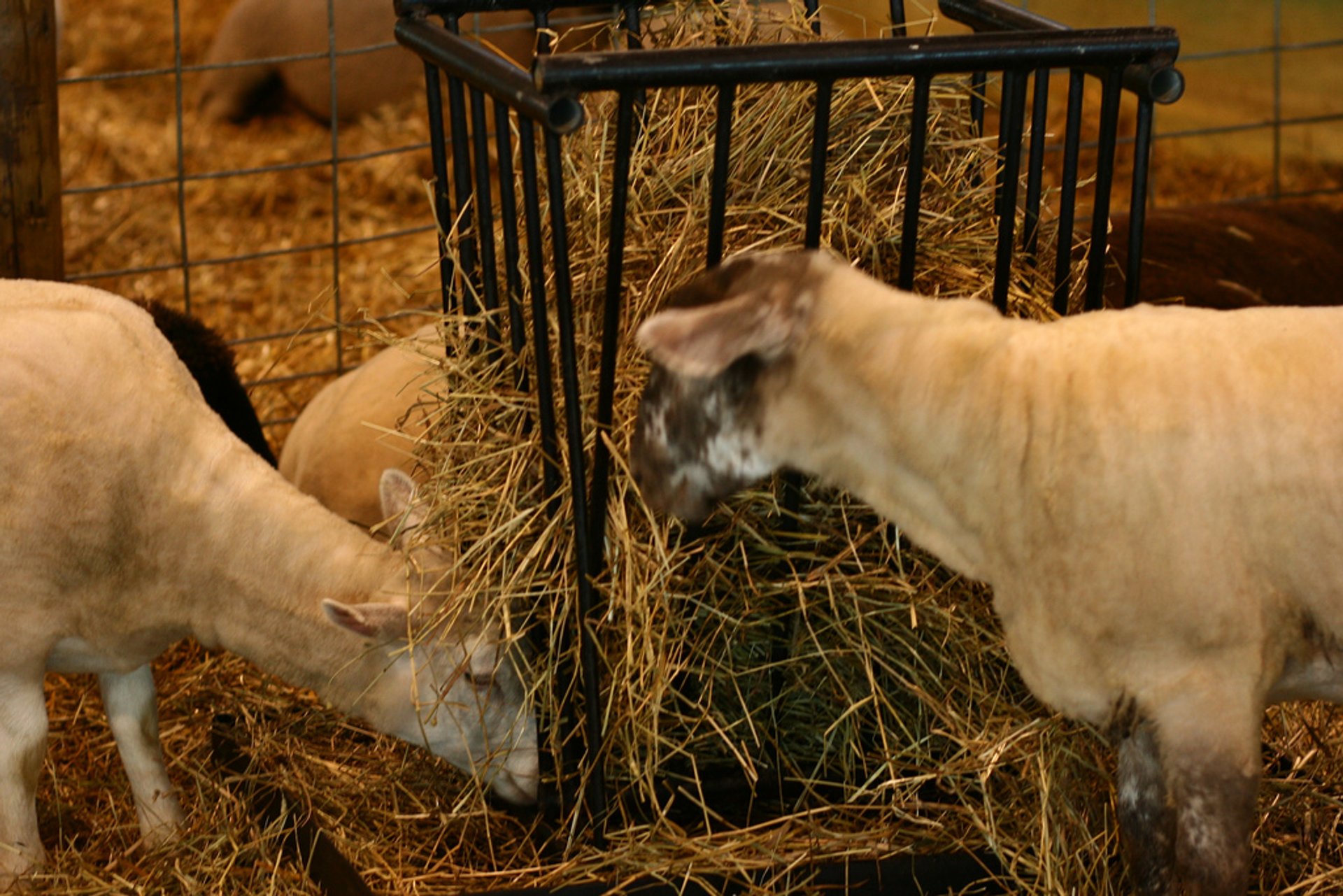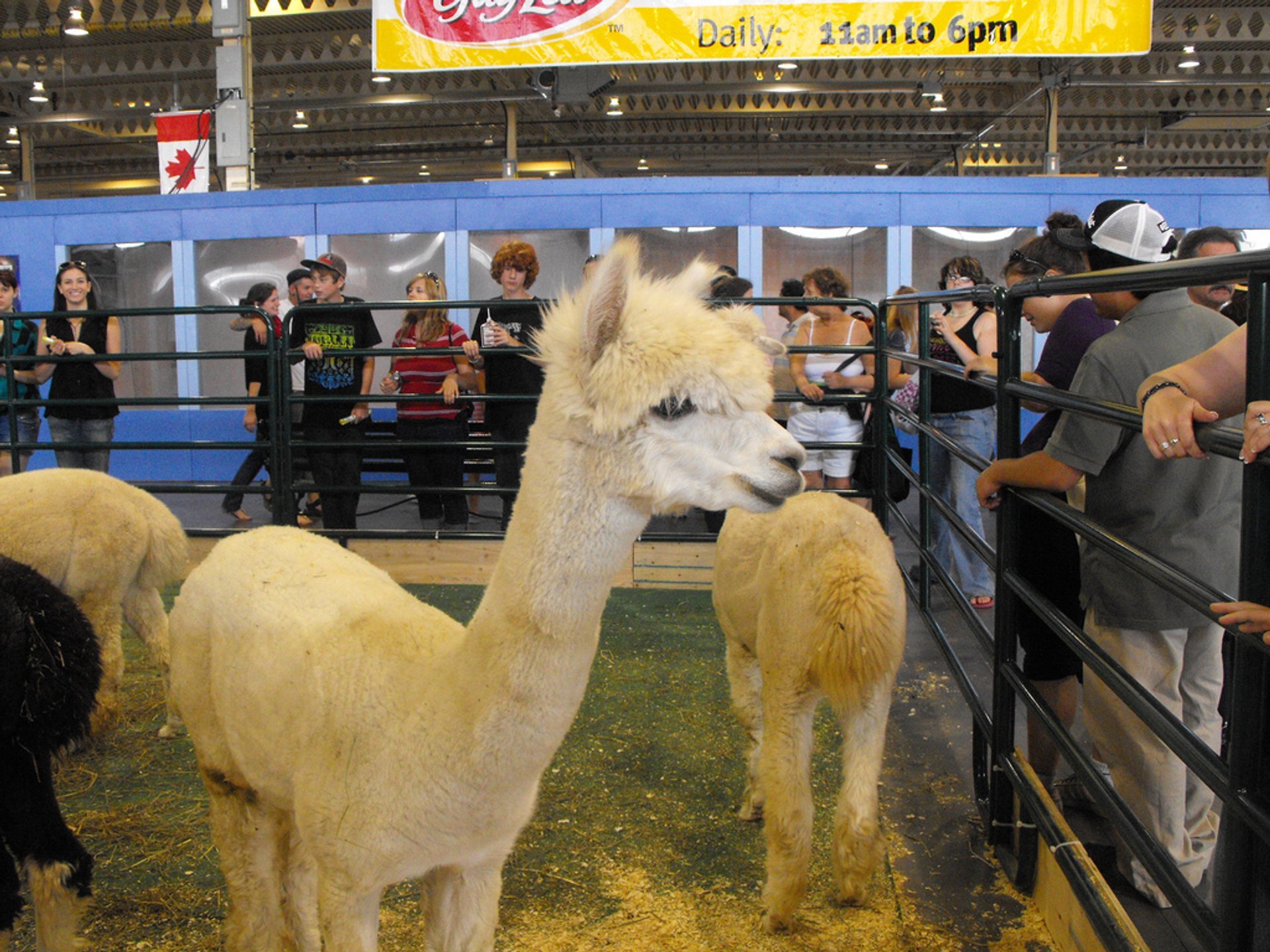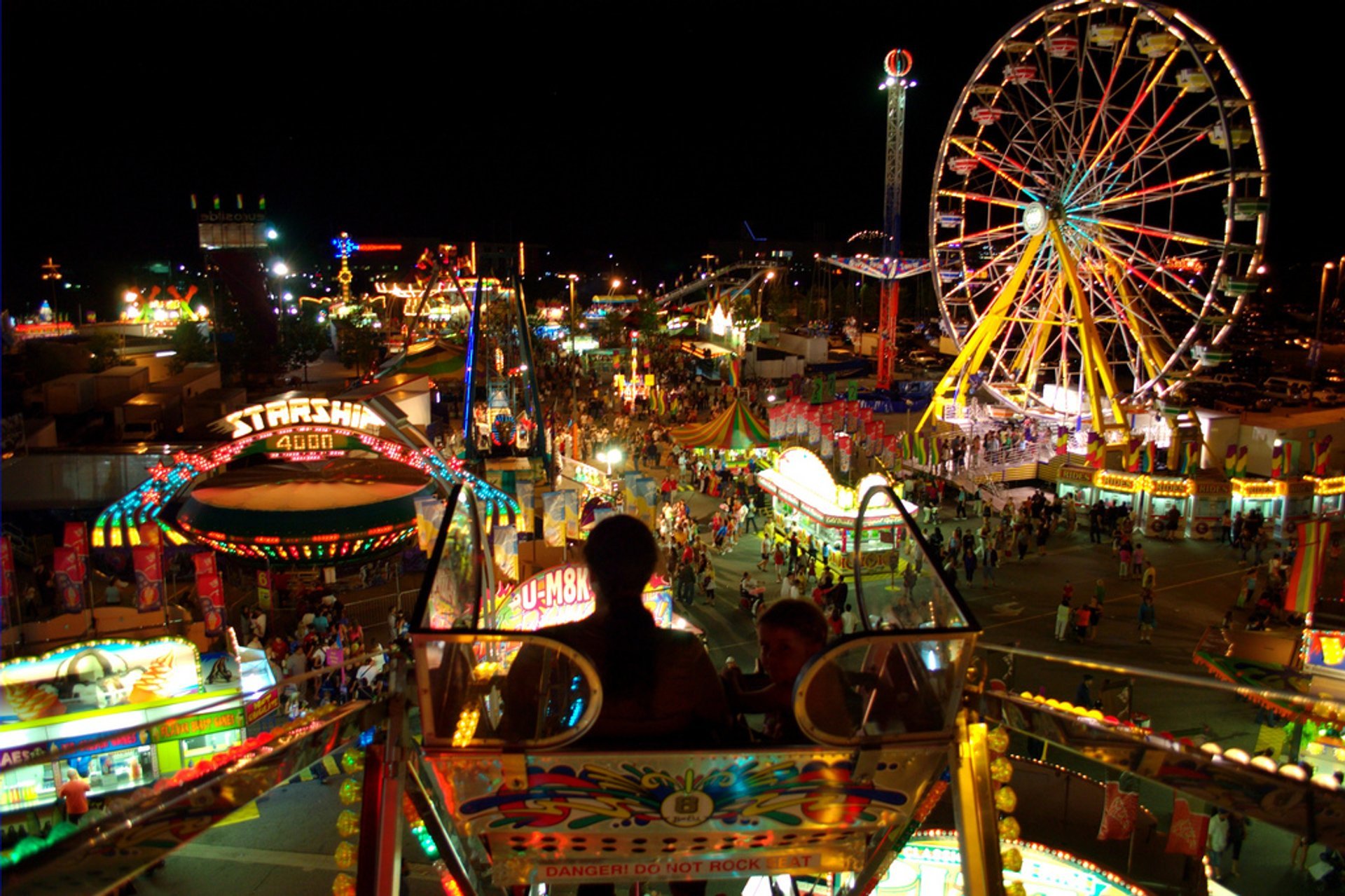 The end of summer in Toronto is always associated with the Canadian National Exhibition—an iconic event with considerable economic impact and historical significance. Canadian National Exhibition is held for 18 days in a row, from mid-August to Labor Day at the Exhibition place in Toronto, on 210 Princes' Boulevard. It is attended by over a million people annually, which makes it the largest fair in Canada. The price of general admission CNE ticket is $19.99.
The fair represents a mix of exhibits, live music, agricultural displays, shopping, sports events, casino, and, of course, a huge Carnival Midway with plenty of rides. Exhibition Place of 78 ha (192 ac) is located on the shore of Lake Ontario not far from downtown Toronto. There are a few stages on-site, with the largest of them, CNE Bandshell, hosting the biggest headliners of the fair. There is also a football stadium, a few parks, fountains, and plazas. International Pavilion exhibits products from different countries. The Arts, Crafts and Hobbies Building is full of handmade stuff and unusual items. There is a garden show, a sand sculpture contest, and the SuperDogs performance. The Food Building features cuisines of many cultures. The Coliseum hosts live shows like circus acts, acrobatics, buskers, parkour and more. Don't forget about "Mardi Gras" parade taking its place every evening during the course of the event.
The carnival midway has roller coasters, swings, thrill rides, and a log flume ride. There is also a zip line and a "sky ride," similar to ski-lift which carries visitors across the midway.
The first Canadian National Exhibition was held in 1879 as an agricultural and engineering event. Its main purpose was to exhibit inventions and innovations. However, with time it has become a large entertainment attraction and an annual family tradition for many Canadians.
Find hotels and airbnbs near Canadian National Exhibition (Map)