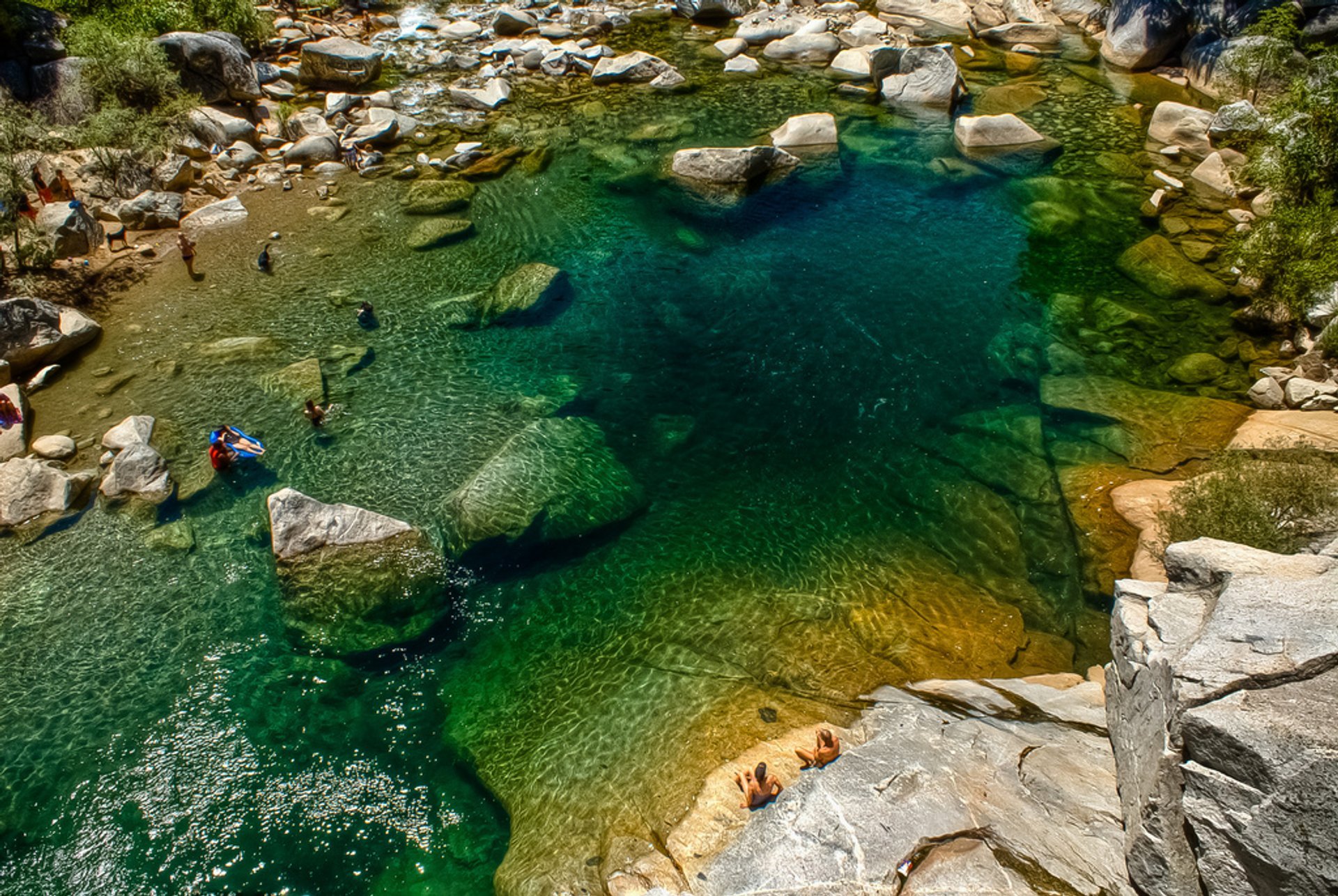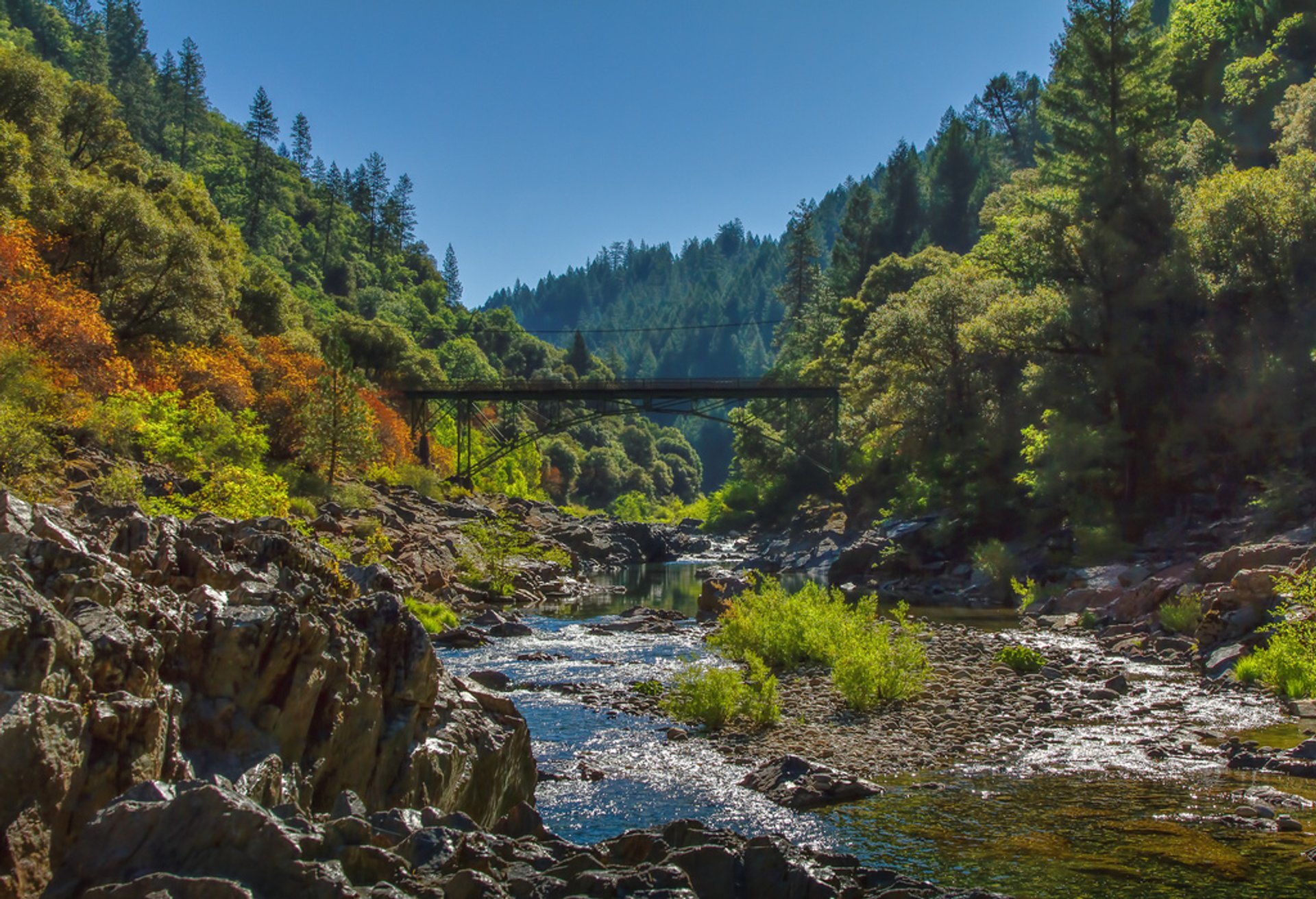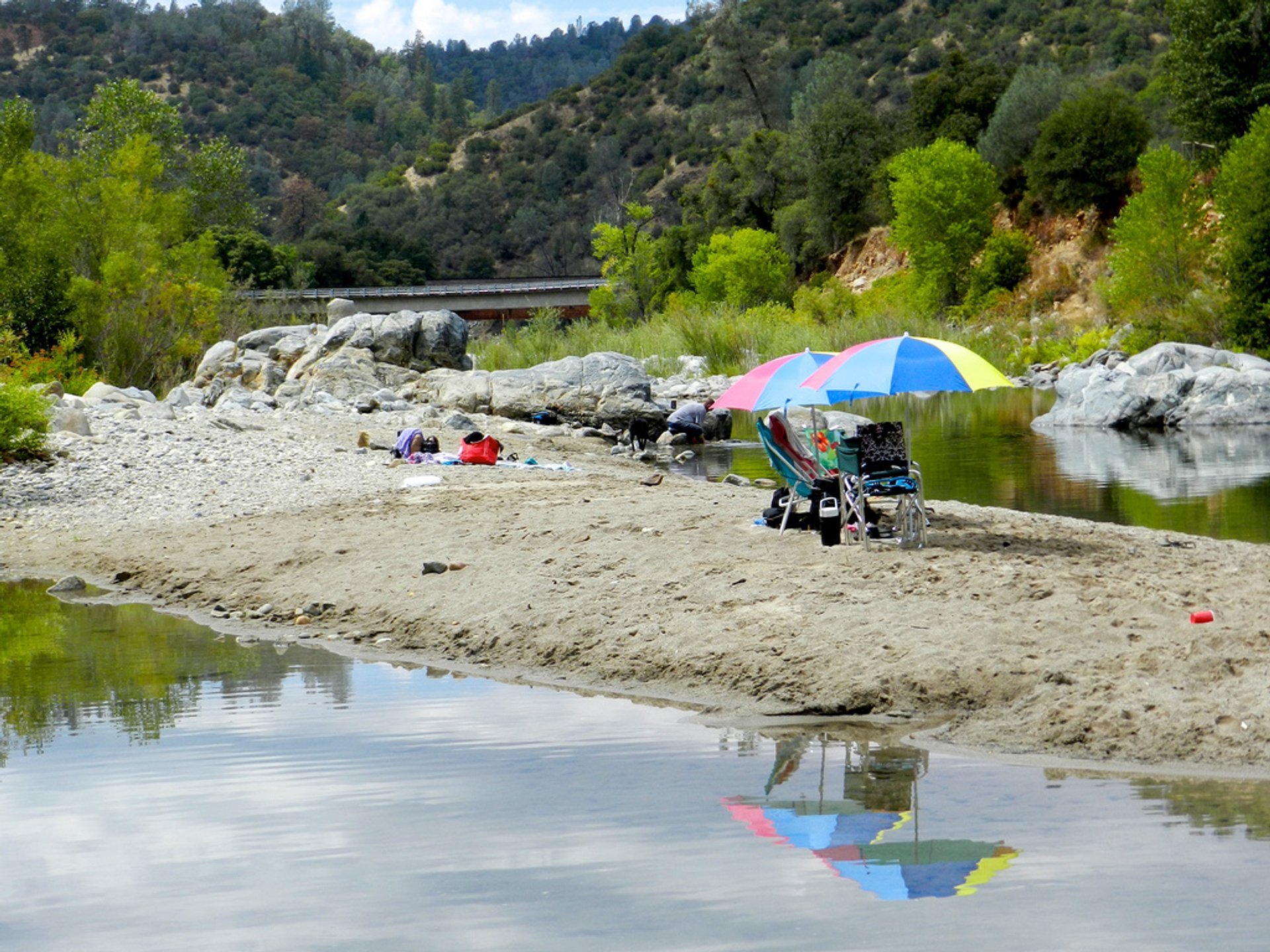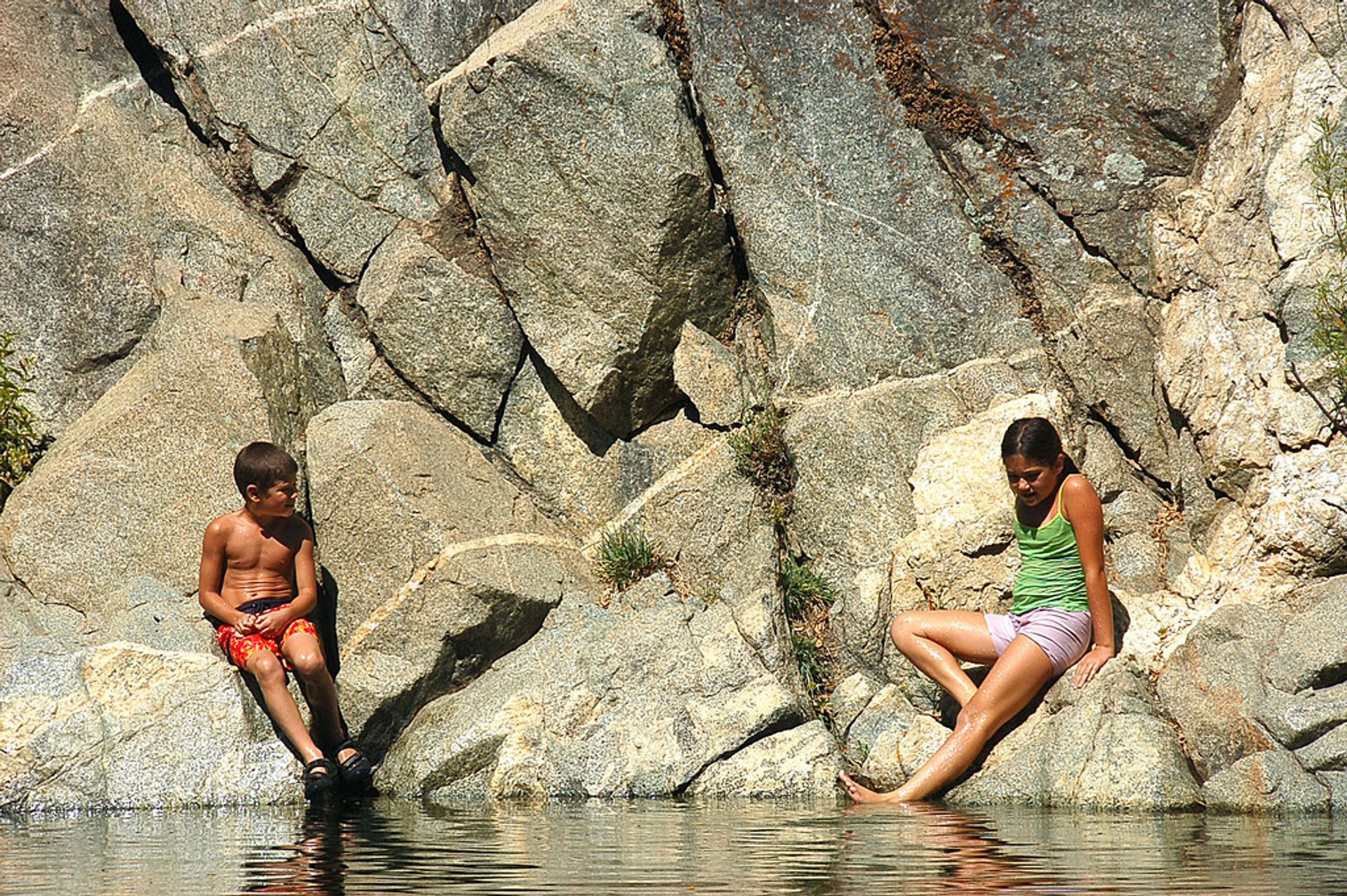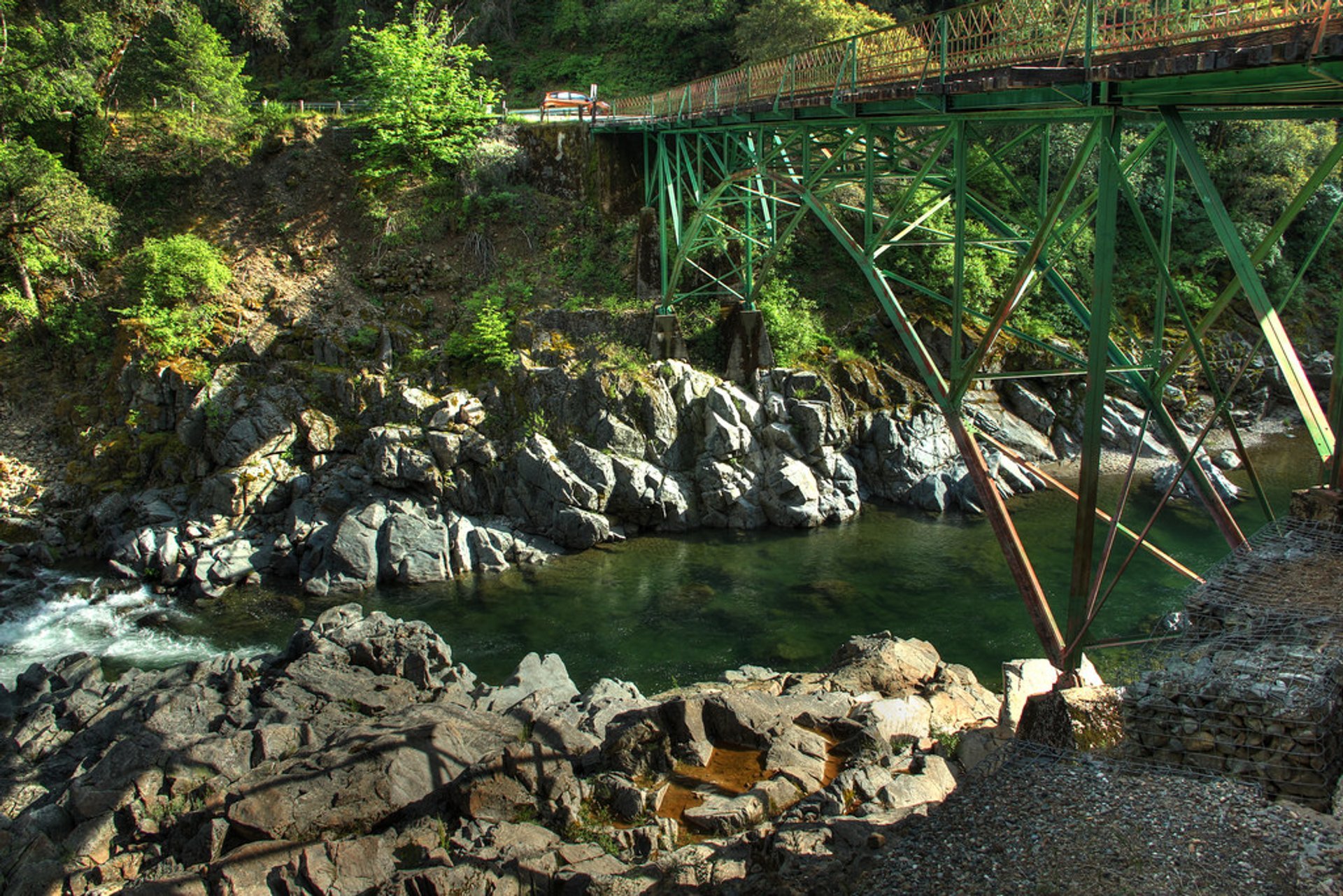 South Yuba River Swimming Holes
Featured in
The South Yuba River State Park is well known for its clear swimming holes in a picturesque setting of granite rocks. From March till October it attracts swimmers from all over California who take the trail from Edwards Crossing to Purdon Crossing. South Yuba River trail is 4.2 miles long and is rated as moderate. It is located not far from North San Juan, California. Spring months are praised for wildflowers. The busiest time of the year is late May to early September.
Bridgeport is one of the more popular swimming spots along the trail. It is famous for its covered bridge and nice beaches with amenities. Highway 49 crossing also features famous swimming holes and beaches located under the bridge constructed in 1921. Another old bridge is located at Purdon Crossing, which was built in 1895, and is famous for its stunning views.
Edward's Crossing is very popular with the young local crowds of Nevada County. It features many isolated pools, and visitors can see swarms of ladybugs that are attracted to this location.
Find hotels and airbnbs near South Yuba River Swimming Holes (Map)
South Yuba River Swimming Holes
Featured in