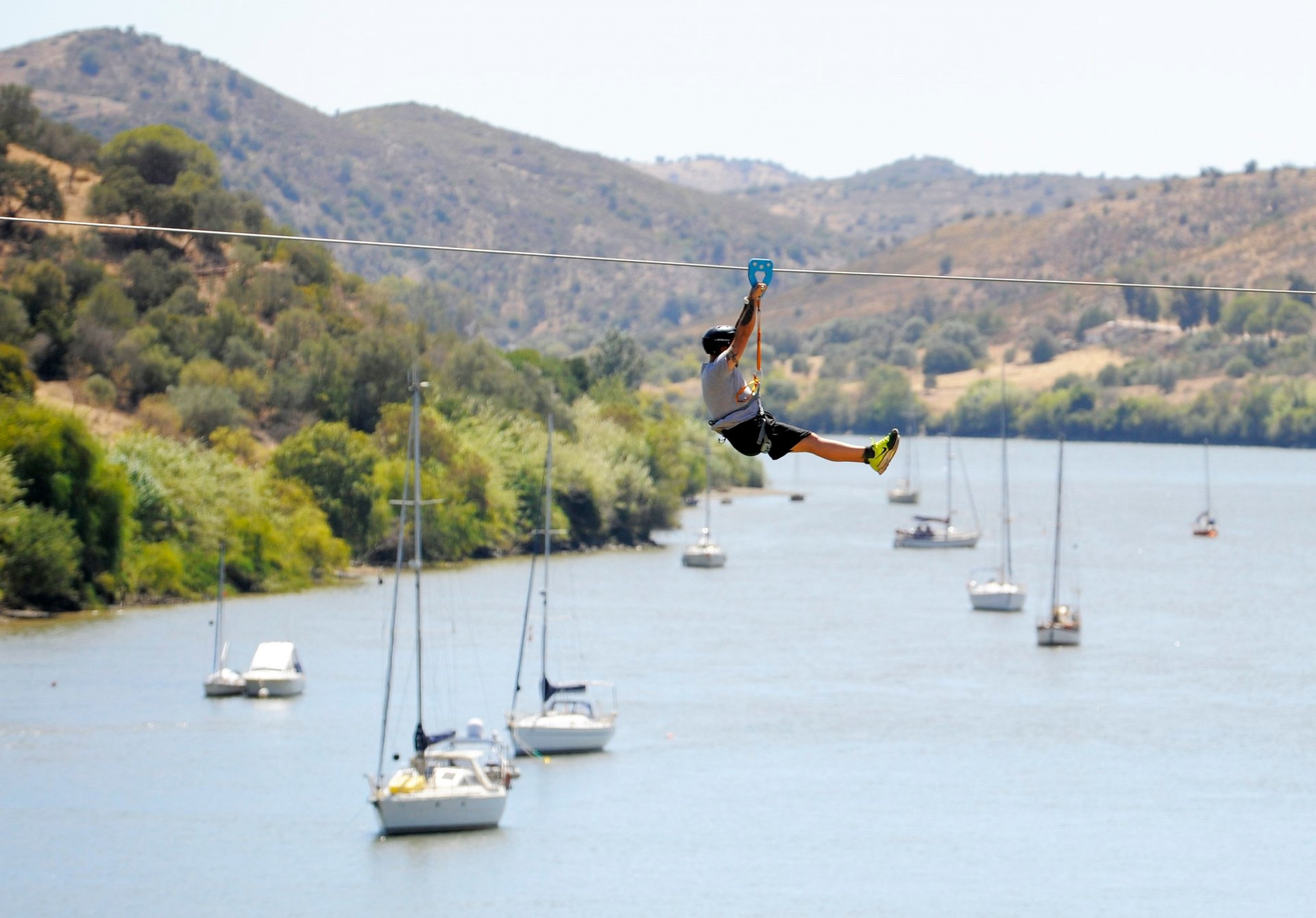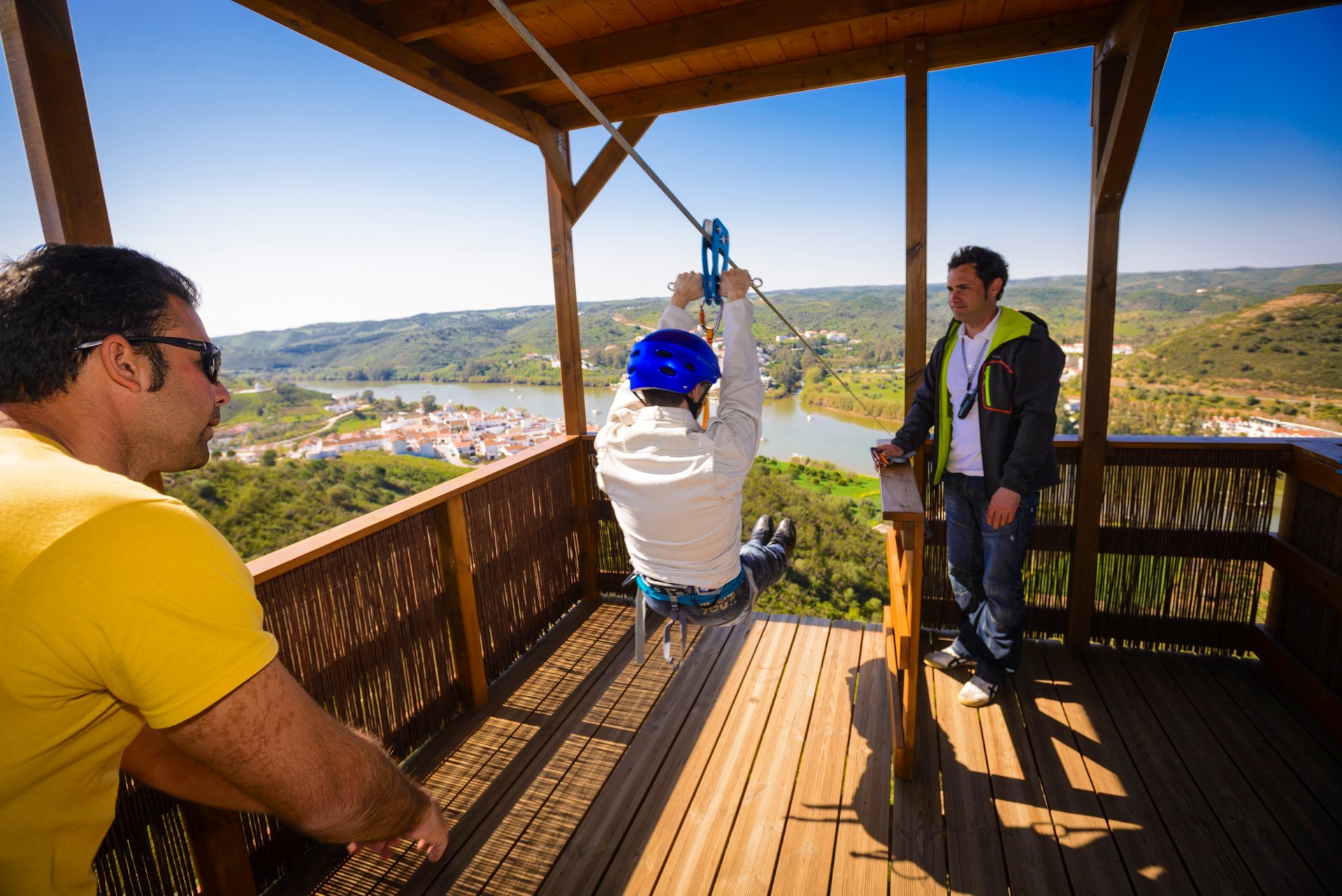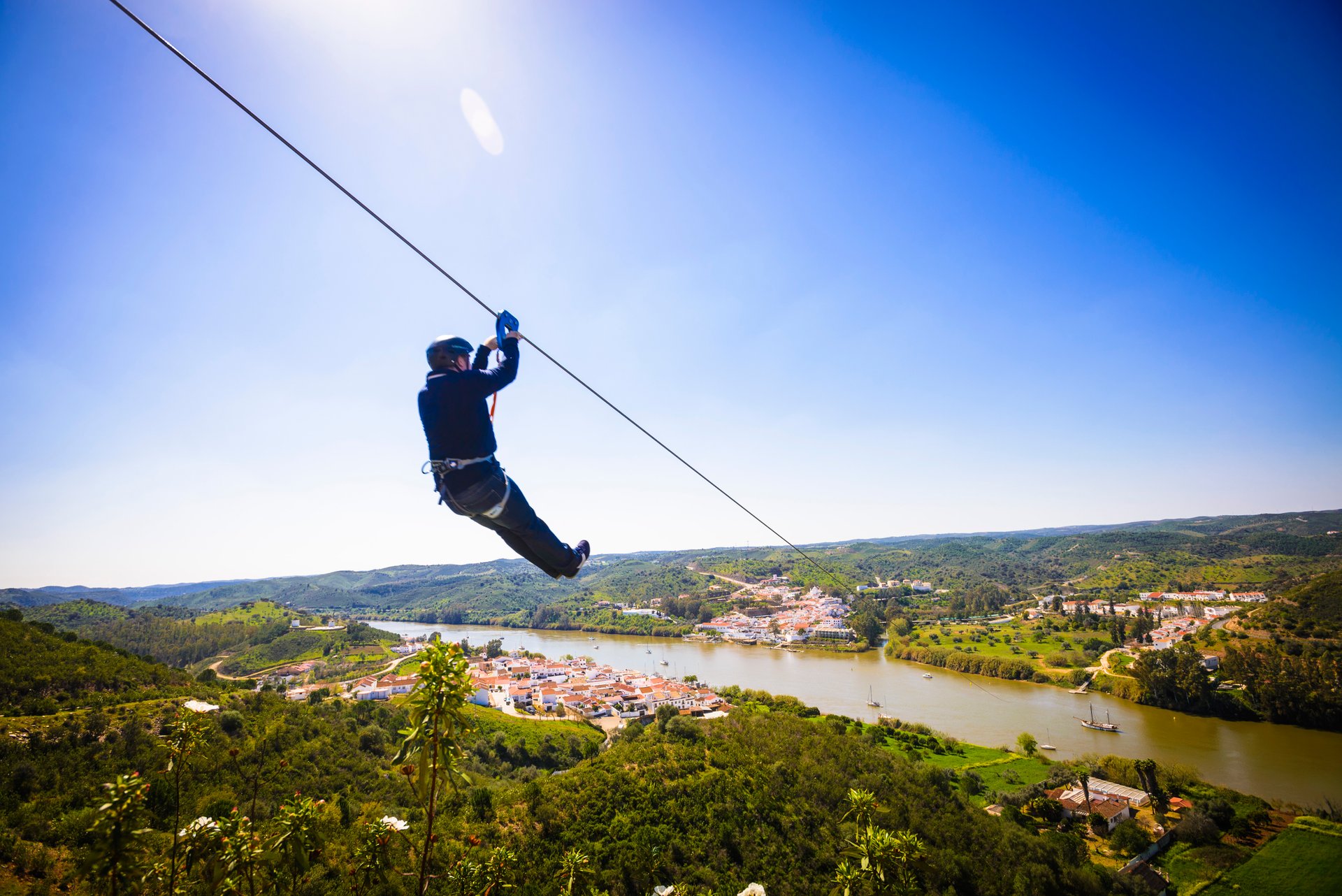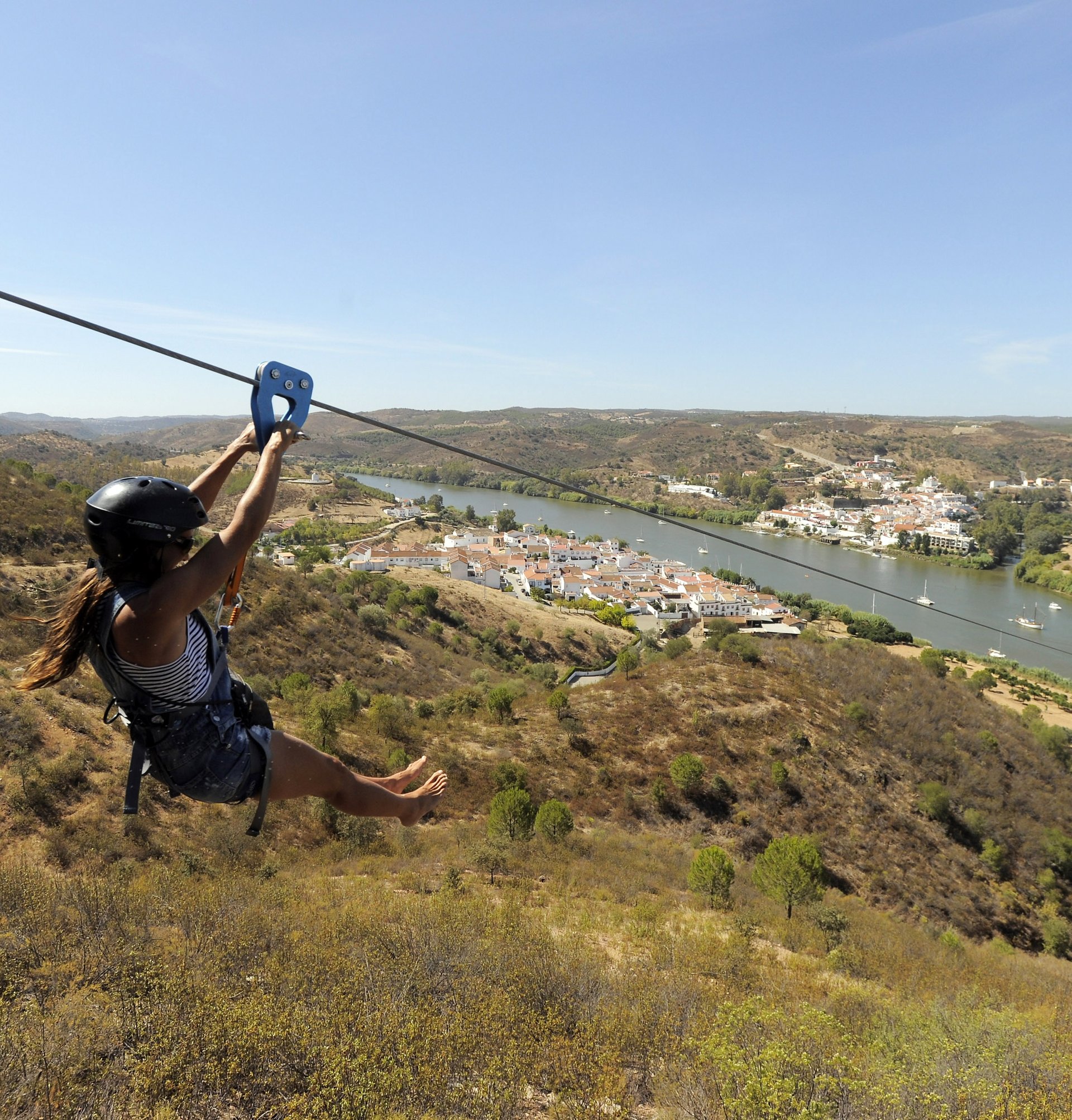 The first cross-border zip line in the world is located in Sanlúcar de Guadiana in Spain. Limite Zero connects Sanlúcar de Guadiana, Spain and Alcoutim, Portugal. It crosses the Guadiana River at 50 feet above sea level.
This brilliant experience is not only about getting from one country to another in less than one minute, it is also a form of time travel. The time zones of Spain and Portugal are different. If you start your journey on the coast of Spain at 4 pm, you will arrive in Portugal at 3 pm. This is a unique experience of crossing the border without queuing or passport controls.
You can observe beautiful landscapes during your trip on the zip line. There is no need to be trained to complete the journey as all instructions are provided on site. There will be people to help you at both the departure and arrival platform, so all you have to do is listen to the instructions and enjoy your adventure.
The operating season is approximately from late March to early December. July to mid-September are the busiest months when they operate daily. During this time, it is advised to book in advance. During the rest of the months, the zip line is closed on Mondays and Tuesdays.
Find hotels and airbnbs near Spain to Portugal Zip Line (Limite Zero) (Map)