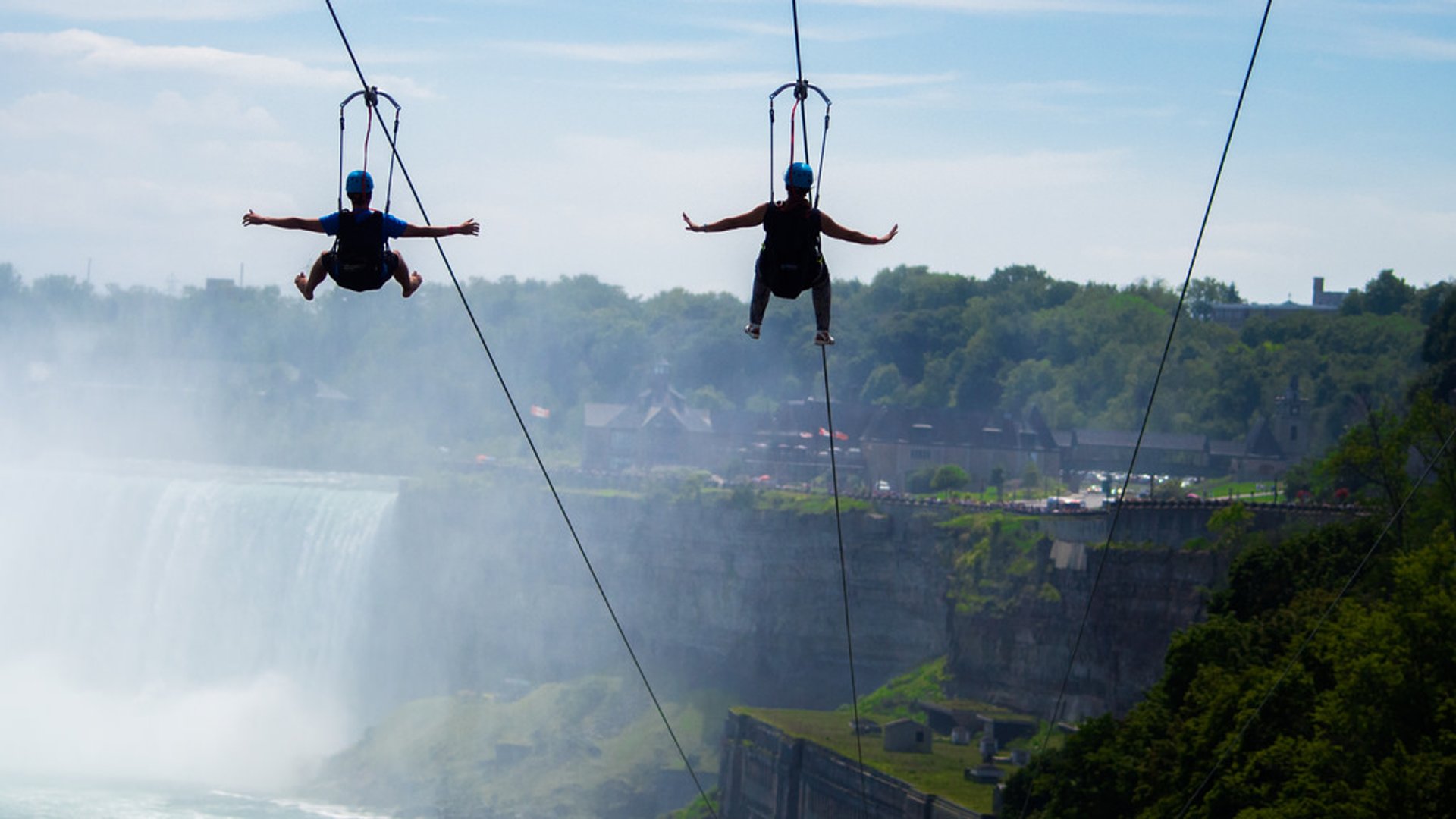 A flight without wings is the most fantastic way for humans to soar across the sky! All with wonderful views of Niagara Falls along the way.
For thrill seekers, the MistRider Zipline offers a trip to the Falls at Grand View Marketplace. Down 670 meters at a speed of approximately 70 kph, it takes you on a breathtaking adventure along the edge of the vast Niagara river gorge to the Falls observation landing. Riders dangle from a precarious 67-meter high vantage point on four parallel ziplines that face the Canadian and American Horseshoe Falls.
The world-class attraction is open from April through November for any adventurer over the age of seven, weighing between 30 and 130 kilograms and who wants to give it a go. Be sure to check out the zipline photosystem and purchase photos with your happy face at the landing.
Find hotels and airbnbs near MistRider Zipline (Map)