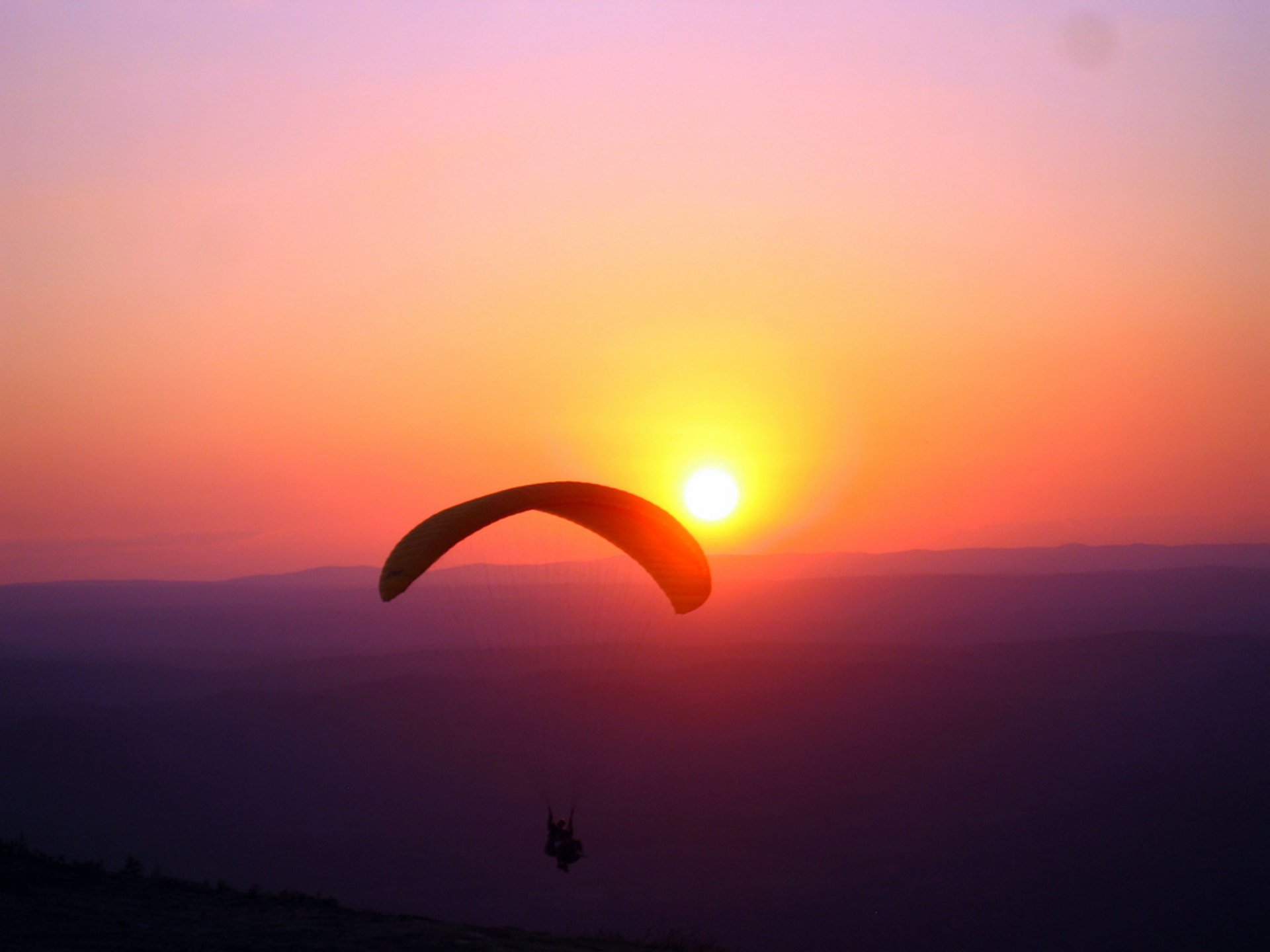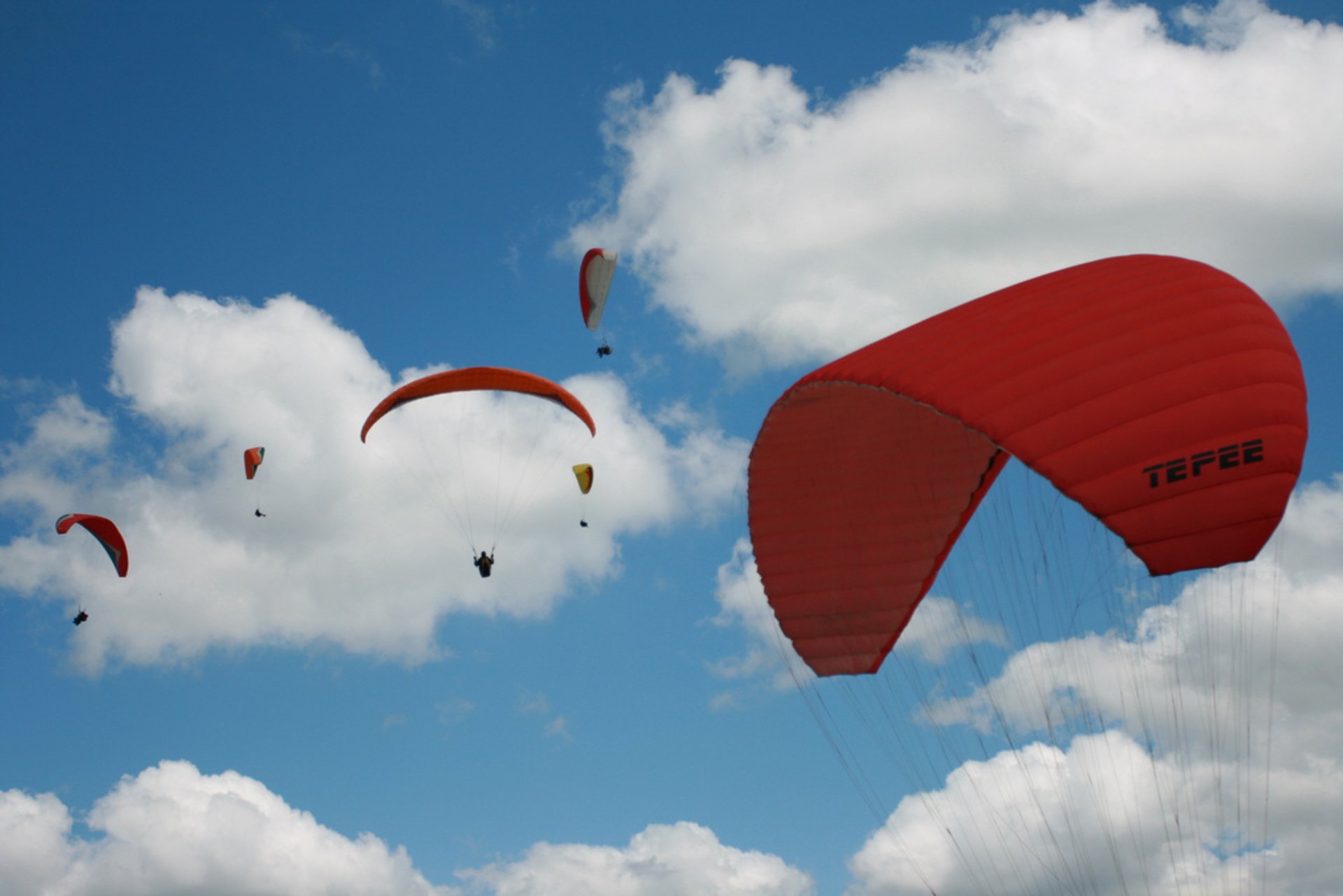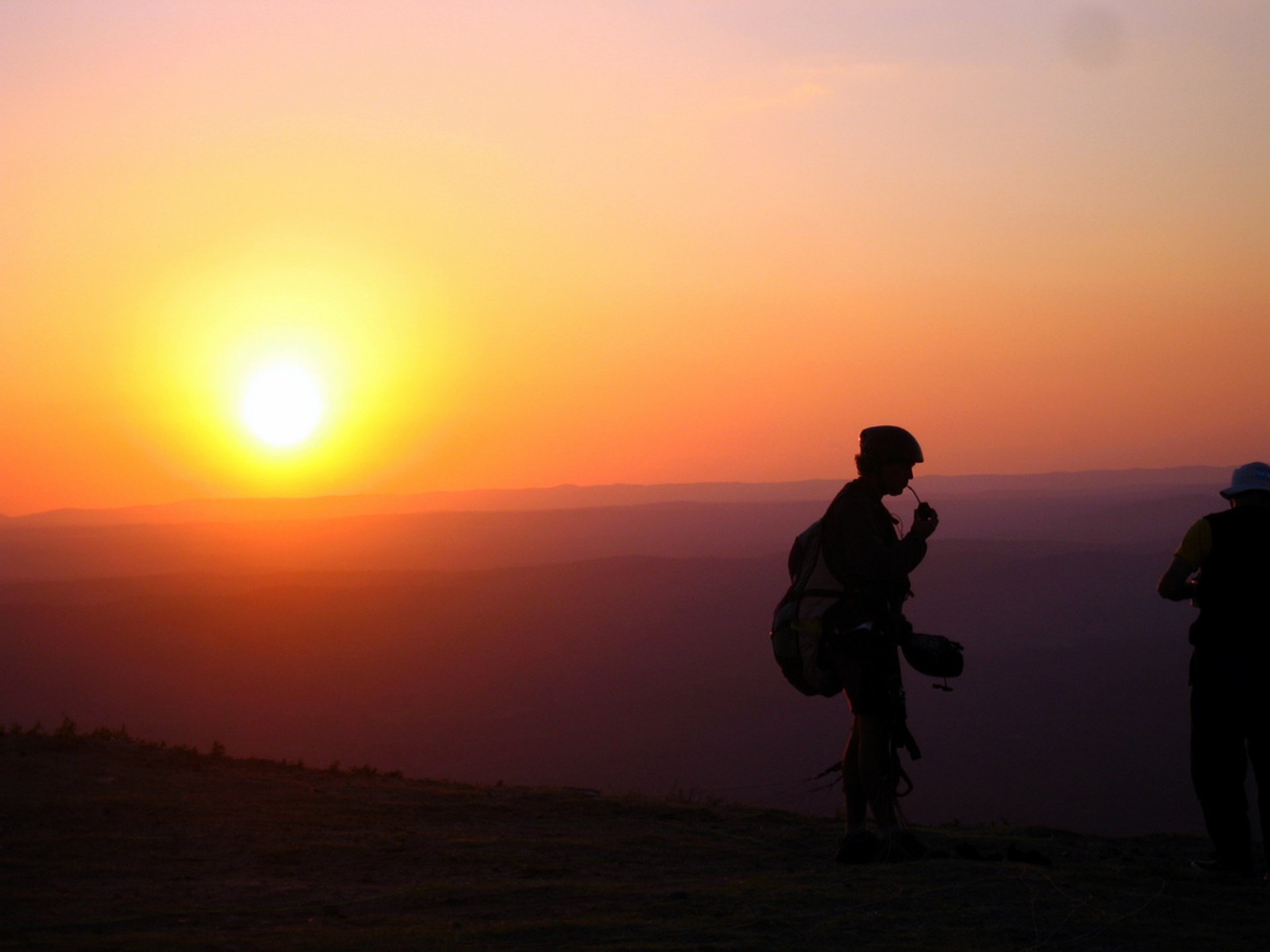 Argentina has enough mountains and cliffs where one can feel the joy of free flight. One of the most famous spots perfect for newcomers and experts is Cuchi Corral accessible from La Cumbre. The area has several local Aeroclubs which offer paragliding services. In 2000, the Paragliding World Cup was held here.
If you are a beginner, you may practice at the training hill with an advanced expert. There are many wonderful hillsides and fields there that let beginners touch the ground again without any risks. Great amounts of patience are required to learn paragliding. Ideally, the wind should be light and steady for learning. In La Cumbre, the hills usually make strong headwinds, just perfect for the advanced paragliders. The terrain has excellent height differences between takeoff and landing sites. For earth dwellers, the view from the top is impressive!
Another paragliding centre in Centre Sierras is Cerro Carpintería Mountain. It's located in San Luis and is accessible from Merlo. In Mendoza, the famous spot is Cerro Arco Mountain in Cuyo. You'll also find a range of paragliding sites in the northeast provinces of Jujuy, Salta, Catamarca, Tucumán, and La Rioja. Likewise, Patagonia is rich in paragliding locations—check out the mountains of Bariloche or El Bolsón in Andean Patagonia and the cliffs of Las Grutas in Atlantic Patagonia.
The prime season to practice this sports in Argentina is austral spring and early summer, that's September to December. January and February are too rainy to enjoy this activity. Late February to early March is also the appropriate season for paragliding, particularly in Andean Patagonia.
Find hotels and airbnbs near Paragliding (Map)