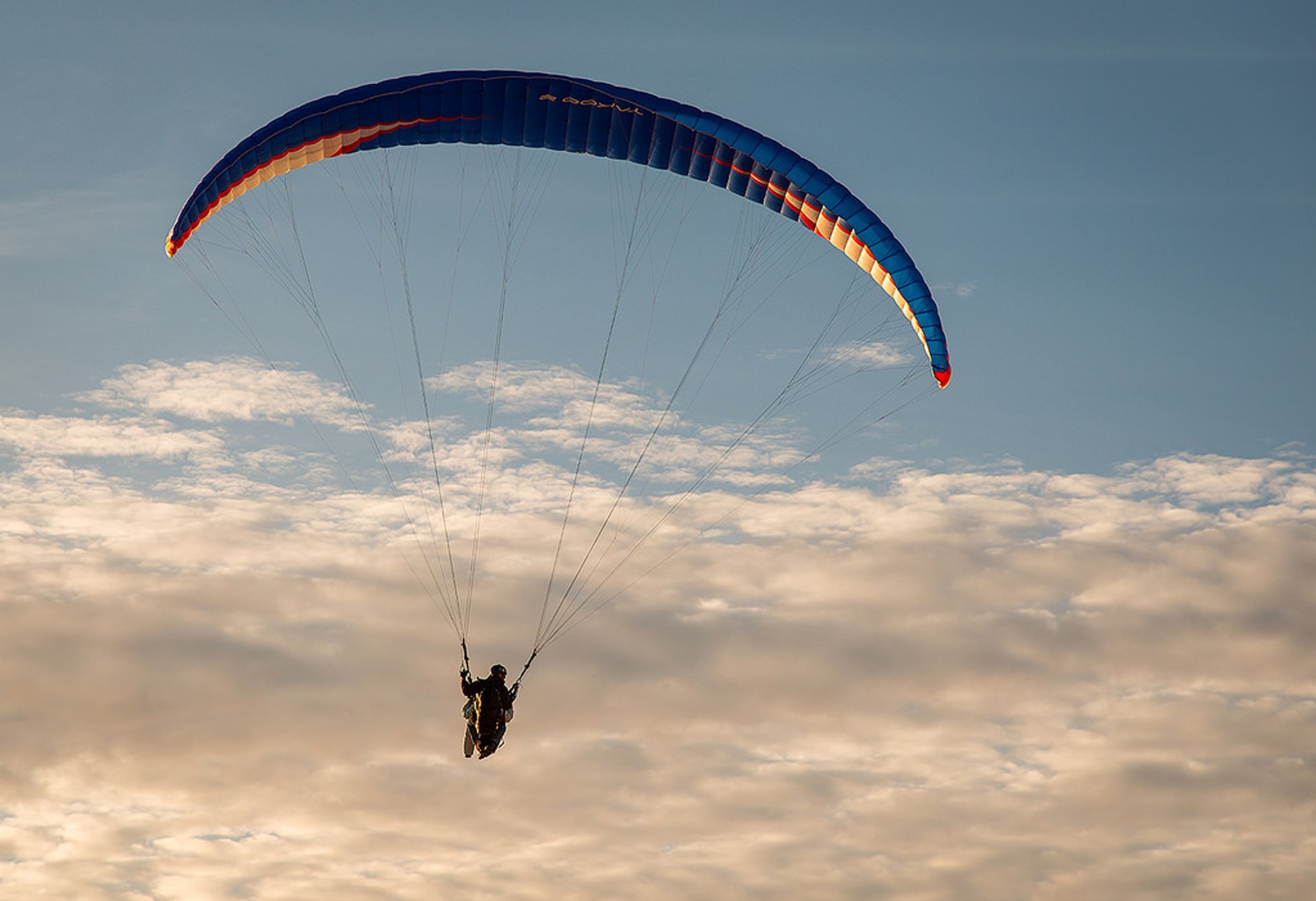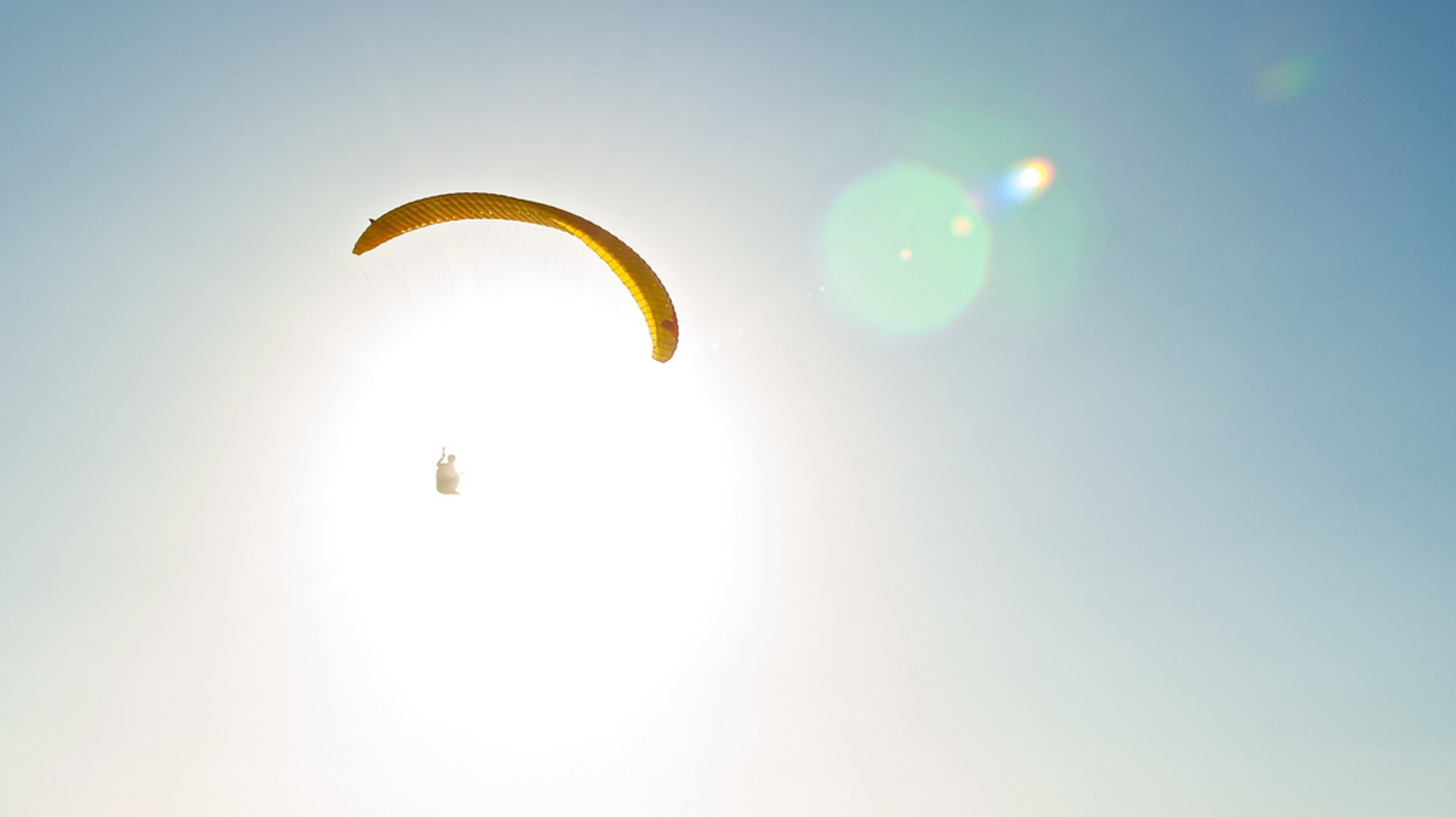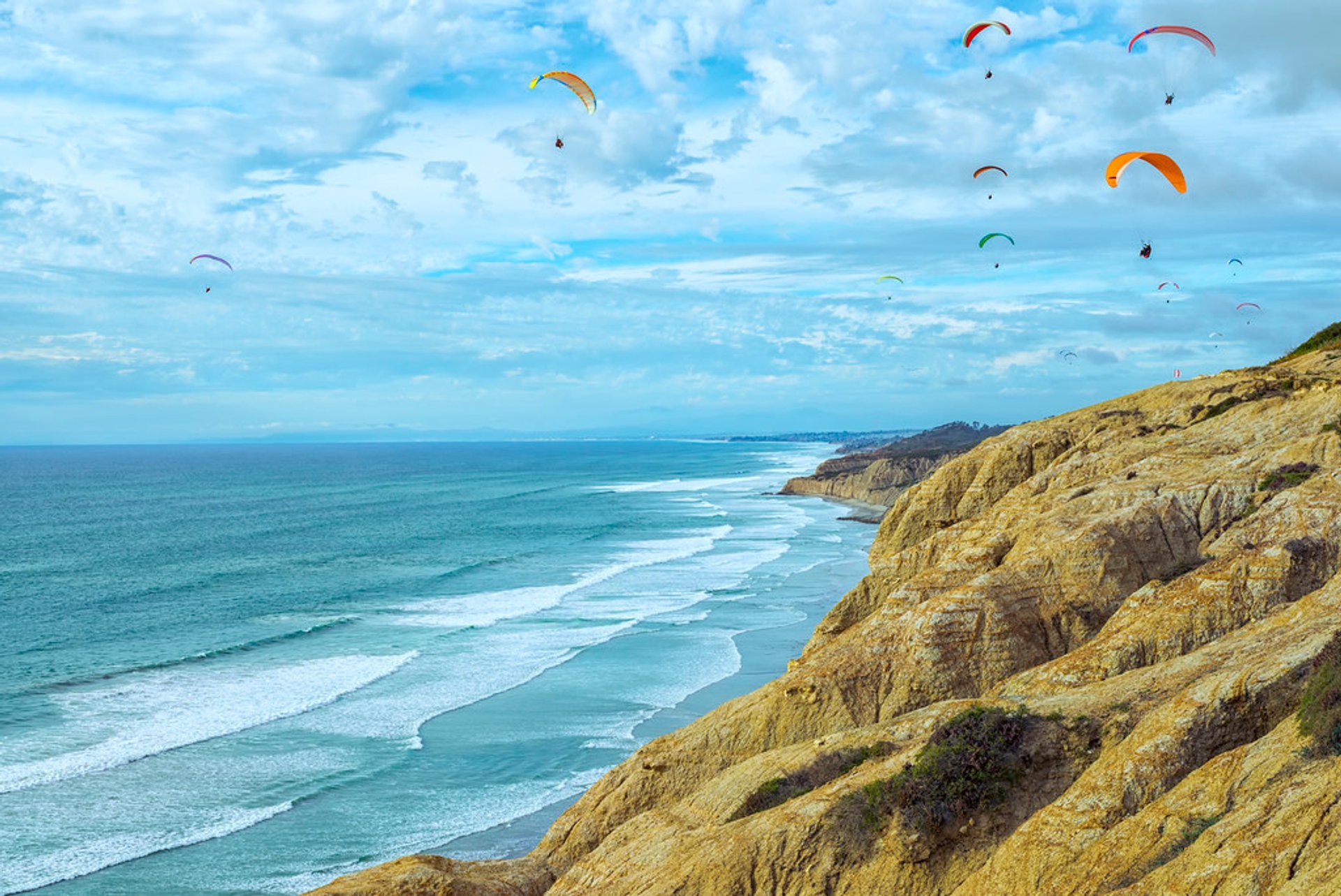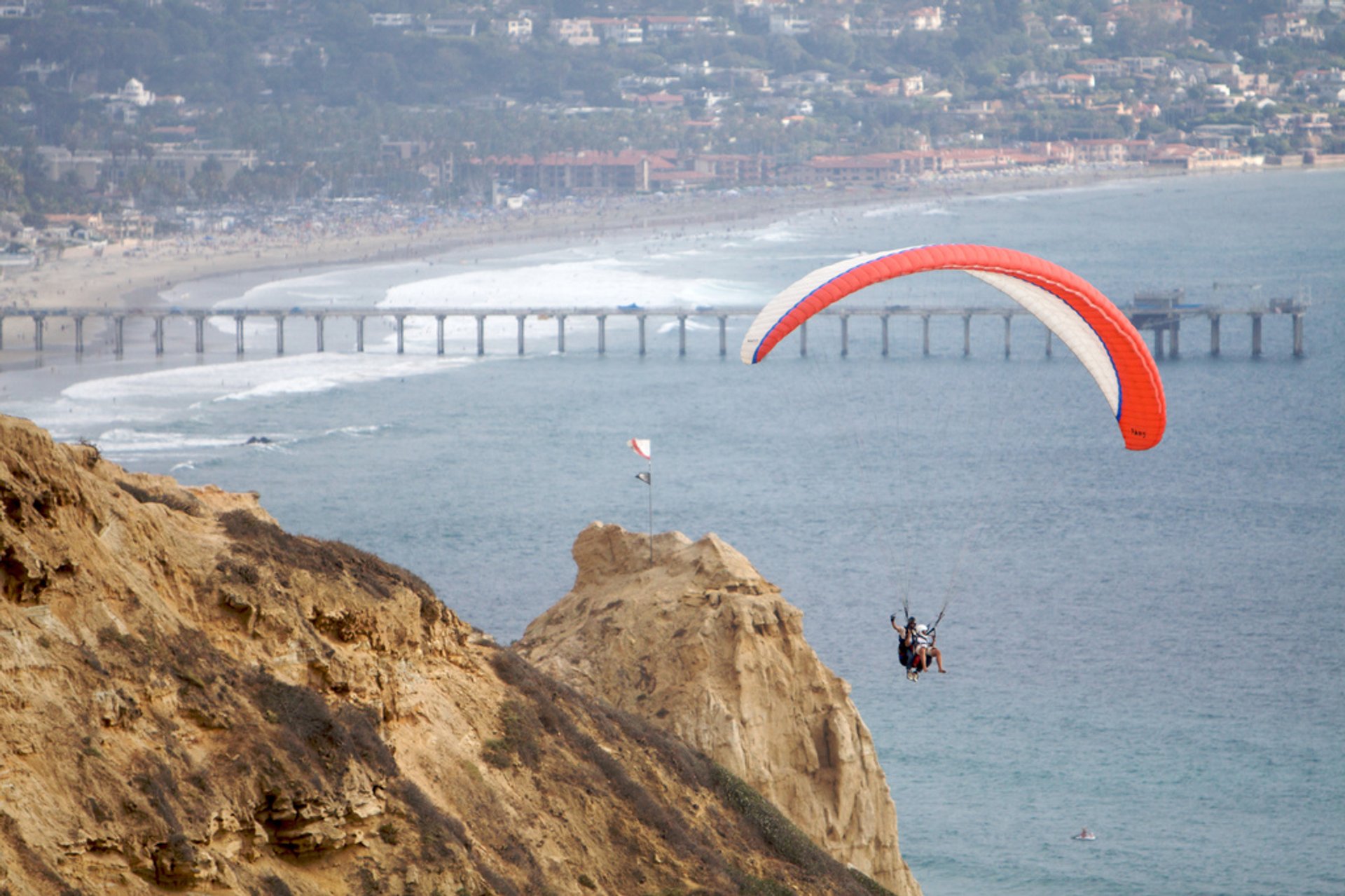 Paragliding and hang-gliding are the closest you can get to flying, and San Diego is a great place to try this sport. You will be flying over the picturesque West Coast, golf courses and beaches of beautiful Torrey Pines.
If you try flying in the winter, the best time to fly is between 11 am to 4 pm. And make sure you have a warm layer, as it could be chilly. In the spring and summer, you can fly all day from 9 am to 7 pm.
In the air, an FAA-certified Light Sports Flight Instructor shows amateur pilots the basics of flying and let them take try to navigate the aircraft. It is definitely an exciting and adrenaline-boosting experience that has to be tried!
Find hotels and airbnbs near Paragliding (Map)