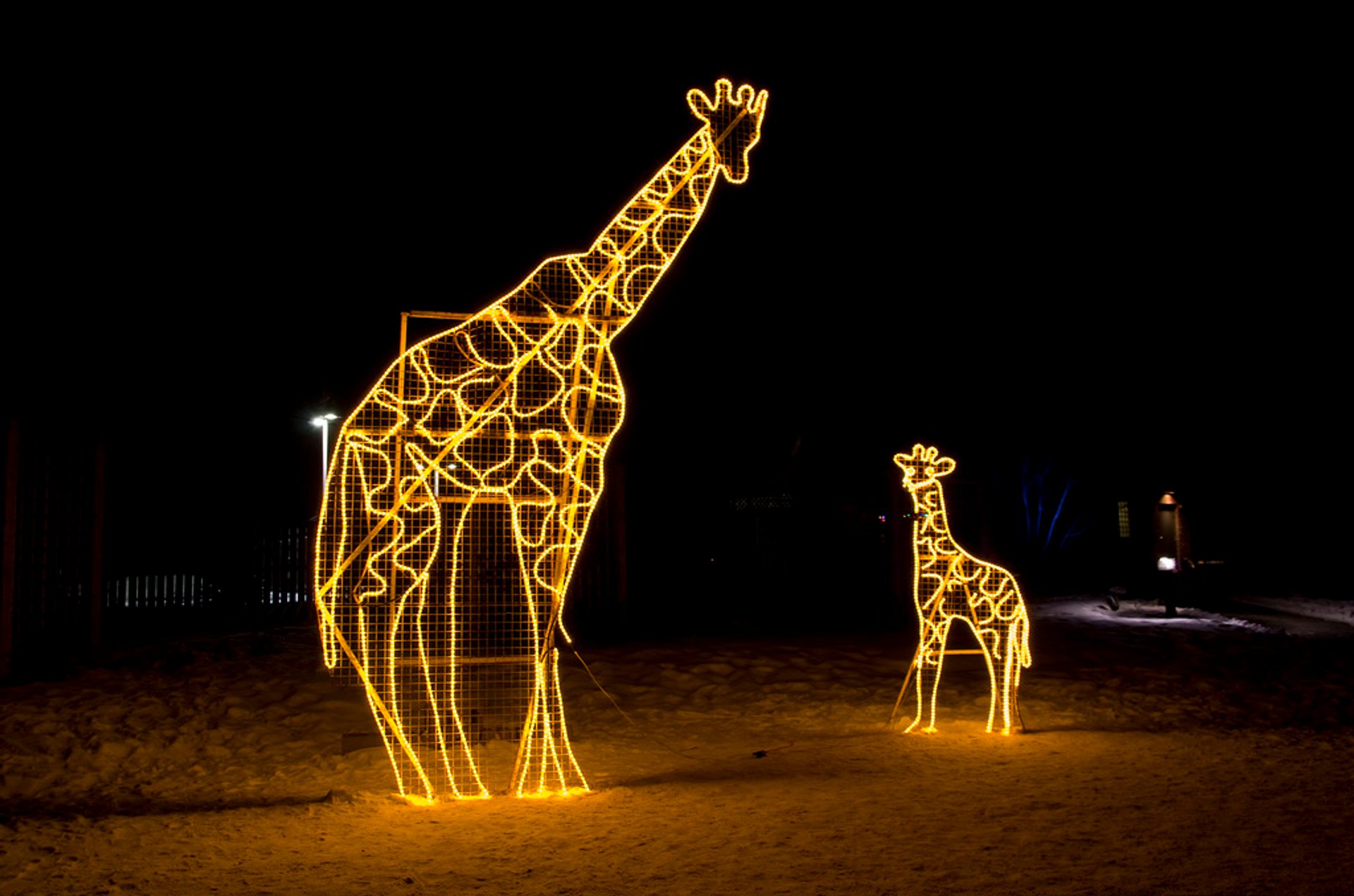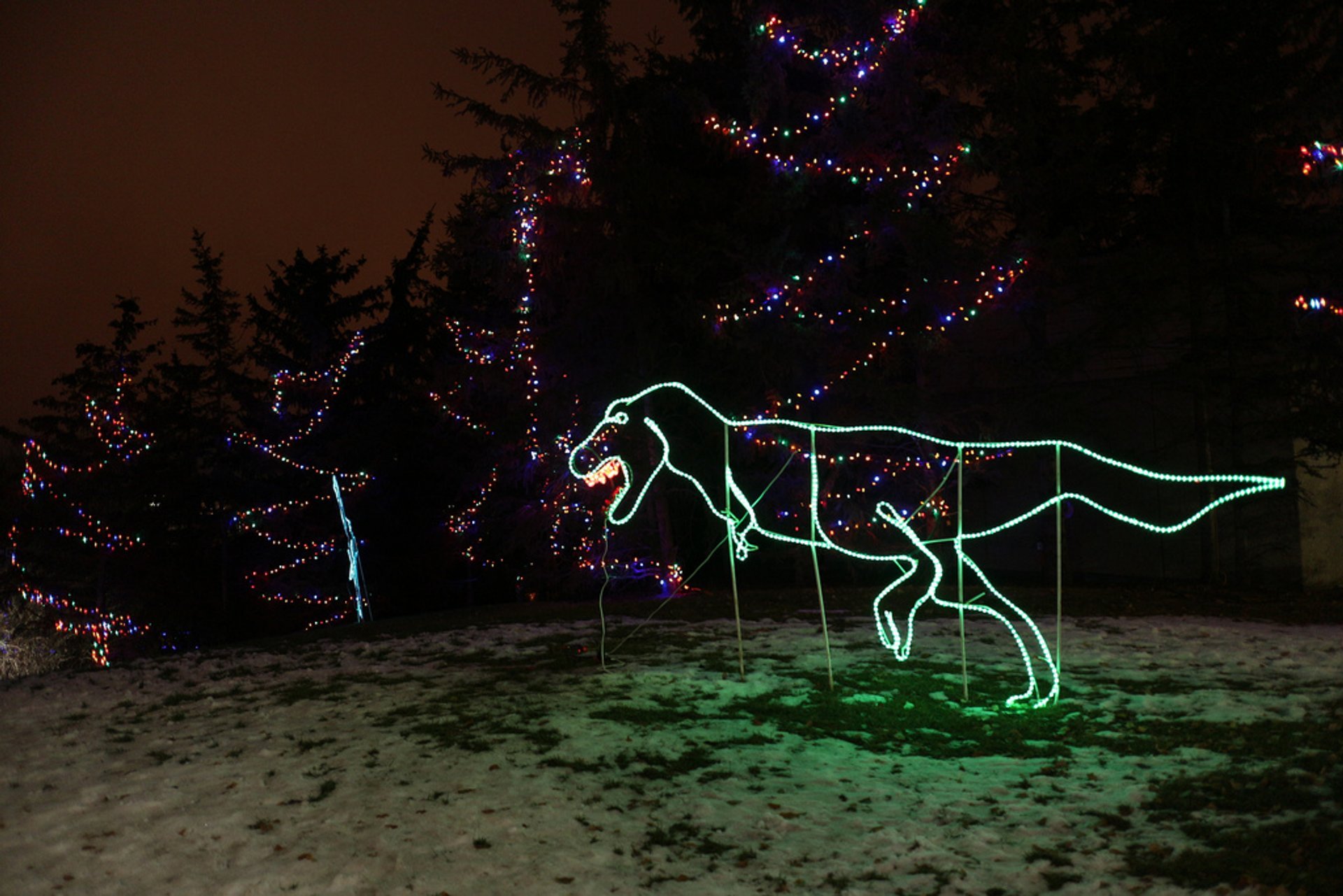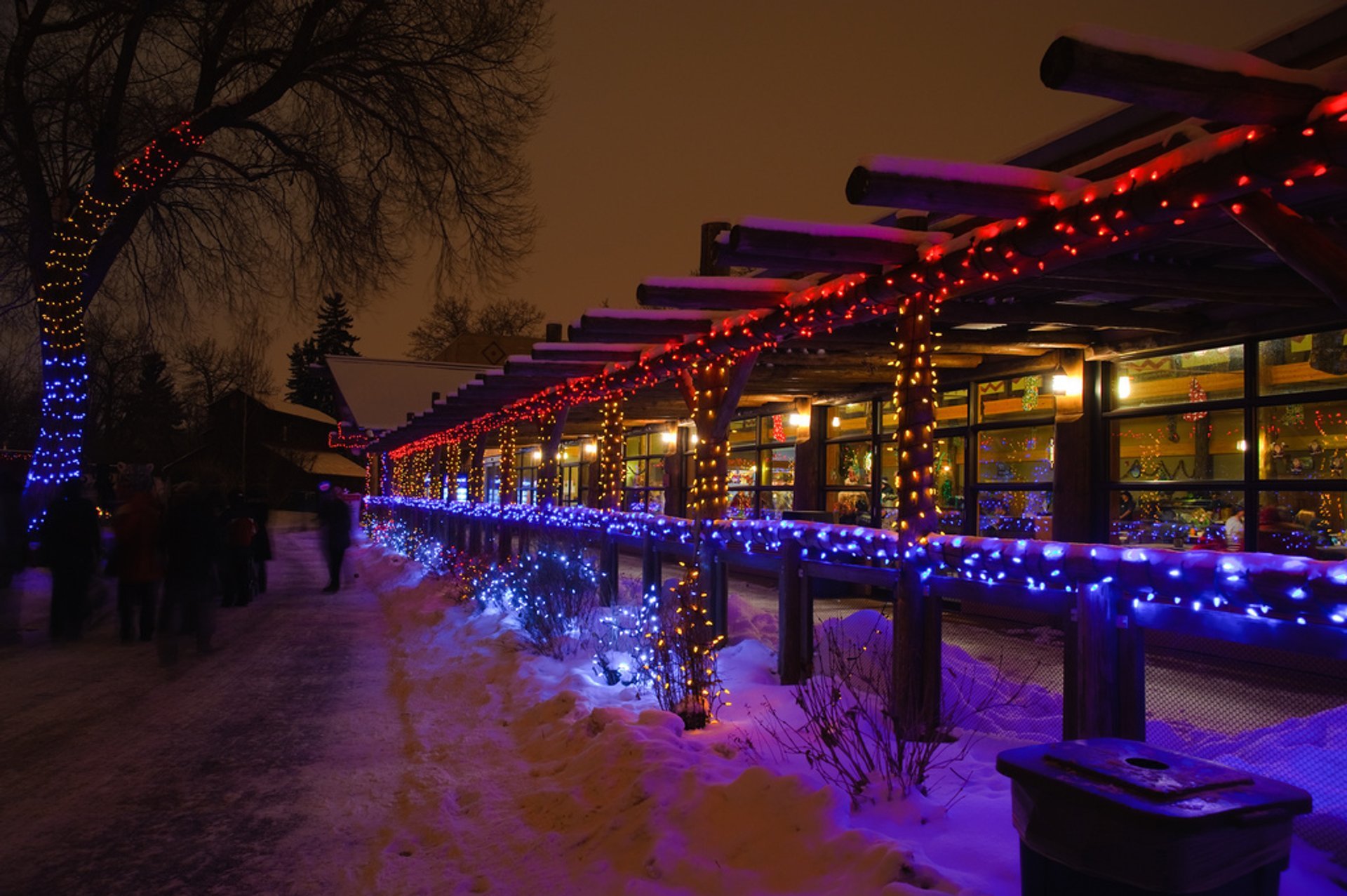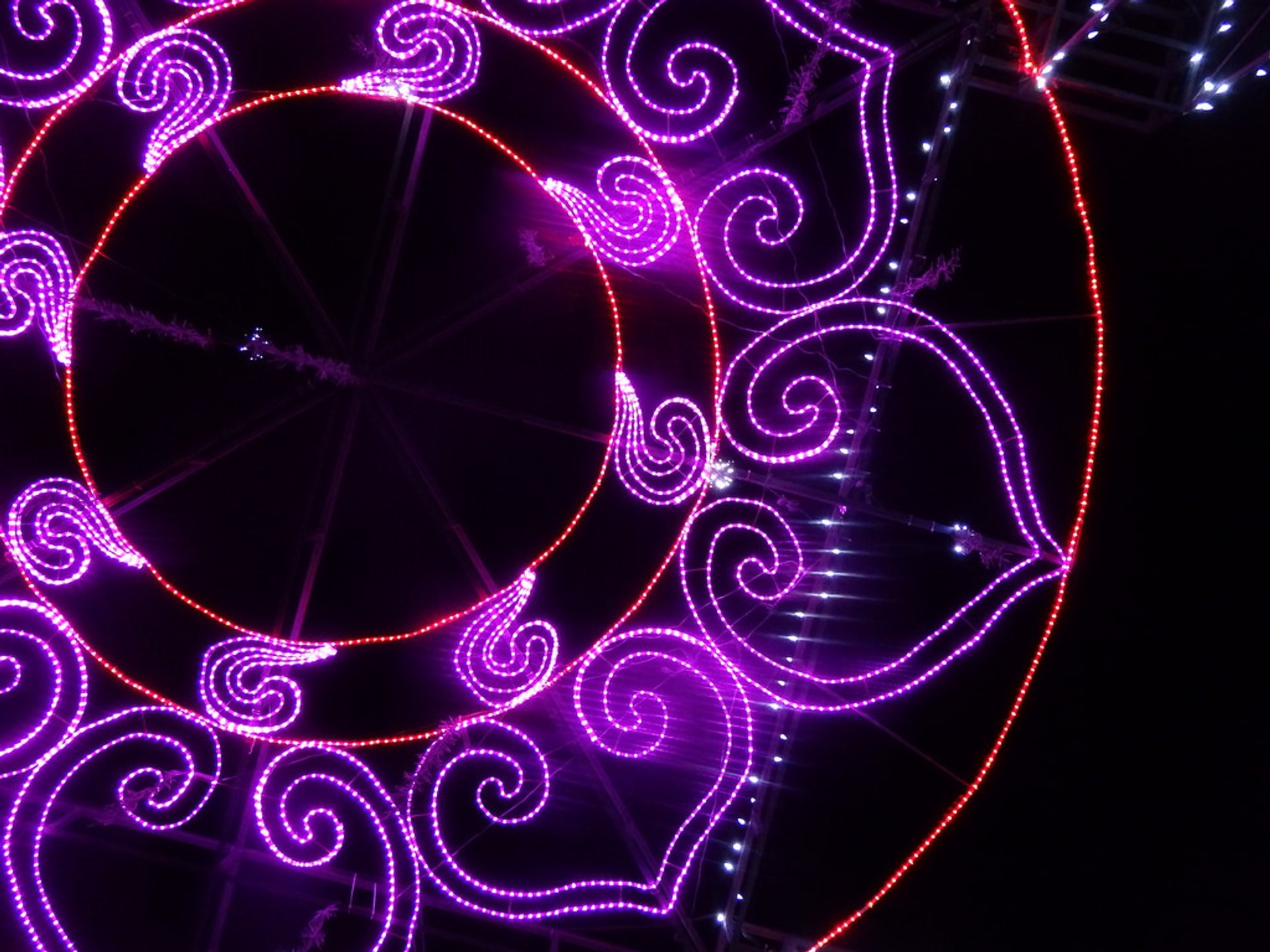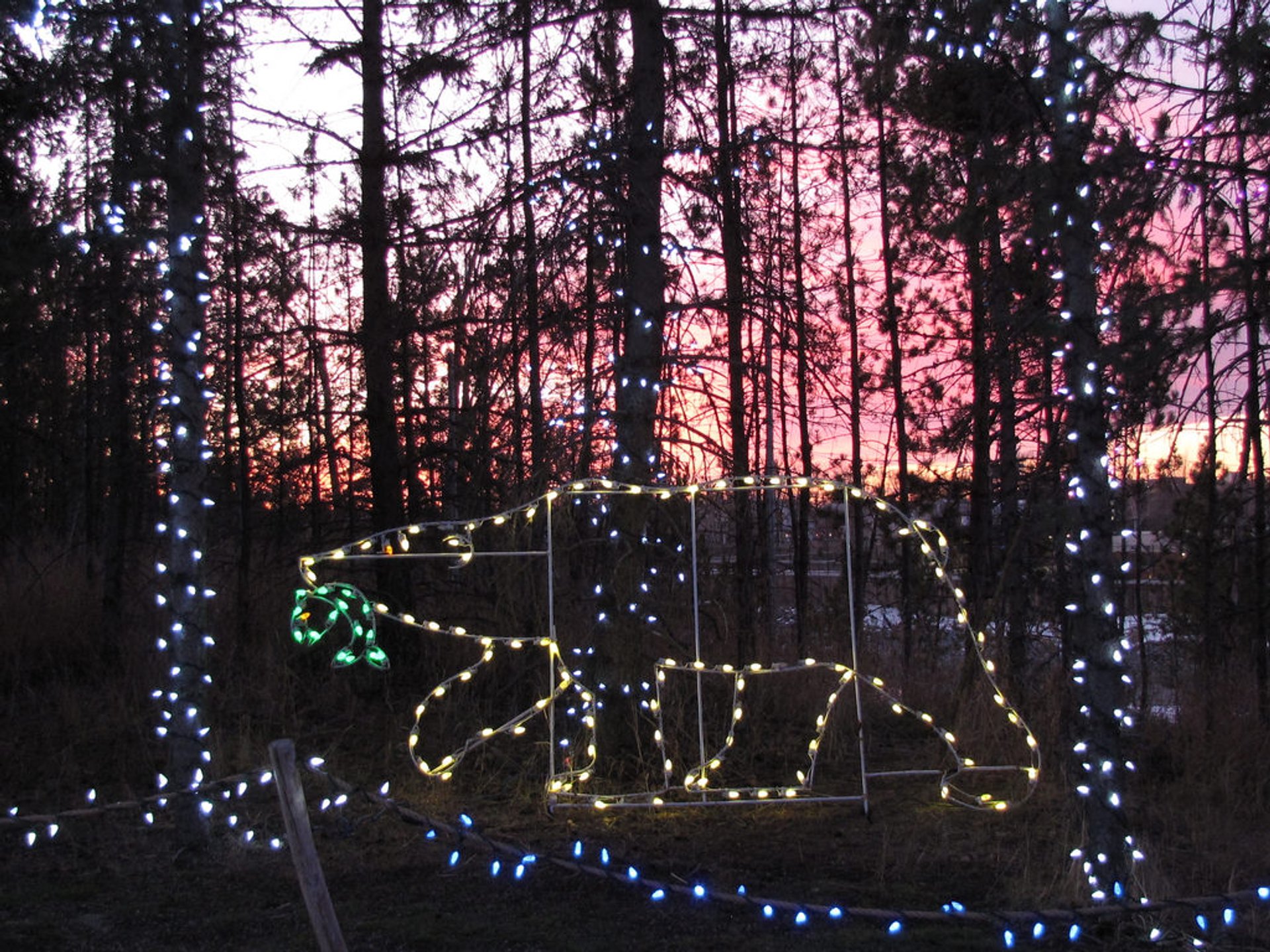 See accommodations nearby
Every year the Calgary Zoo lights up for the holiday season starting from late November until early January. Decorating the zoo with lights has become a cherished Christmas tradition for locals and visitors. When the animals fall asleep, the zoo turns into a winter wonderland filled with millions of lights, creating a jubilant mood for the whole family.
The Zoo features 200 magical light displays. Also, there are crackling fire pits, and  kids' fun-filled activities that will help you to stay warm. Every year, there are new activities and attractions during Zoo Lights. Guests can experience Polar Nights in Prehistoric Park, showing the first seasons in the life of a polar bear cub and its mother underneath aurora borealis. Boreal Forest Trek is another themed section taking guests to a Canadian forest. There are also classical attractions, such as ice skating and hot chocolate near the fire. A beautiful handmade gingerbread house is a must-see in the park. It takes four weeks to make it. And don't forget to stop by the ENMAX Conservatory to see the first gingerbread house castle that appeared in the zoo. Every Friday night, kids will get their free gingerbread cookies!
Zoo Lights come on every night at 6 pm and get shut off at 9 pm. So bring your friends and family together for a stroll in the park, a cup of hot chocolate by the fire, or a visit to Santa's residence!
Find hotels and airbnbs near Zoo Lights (Map)