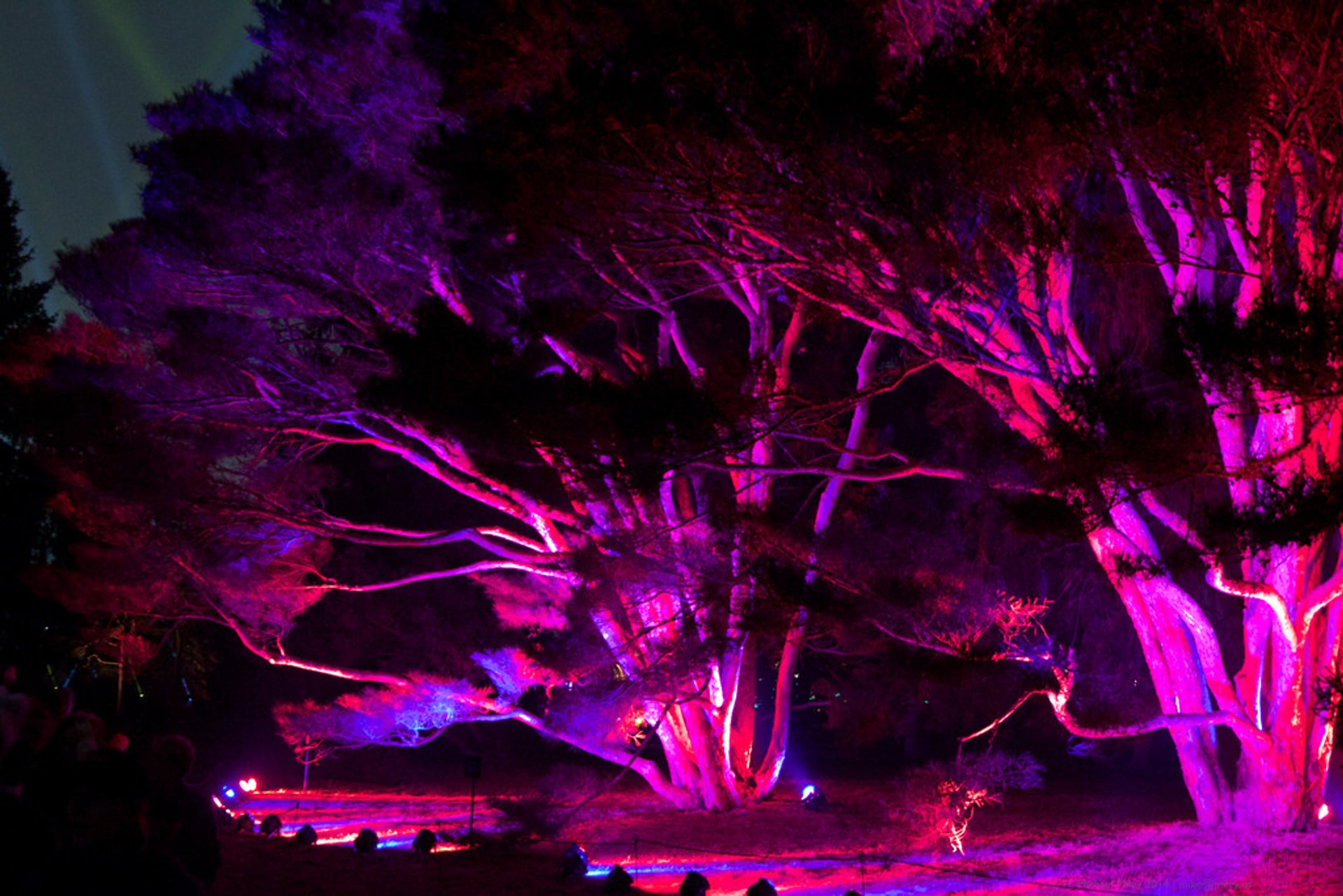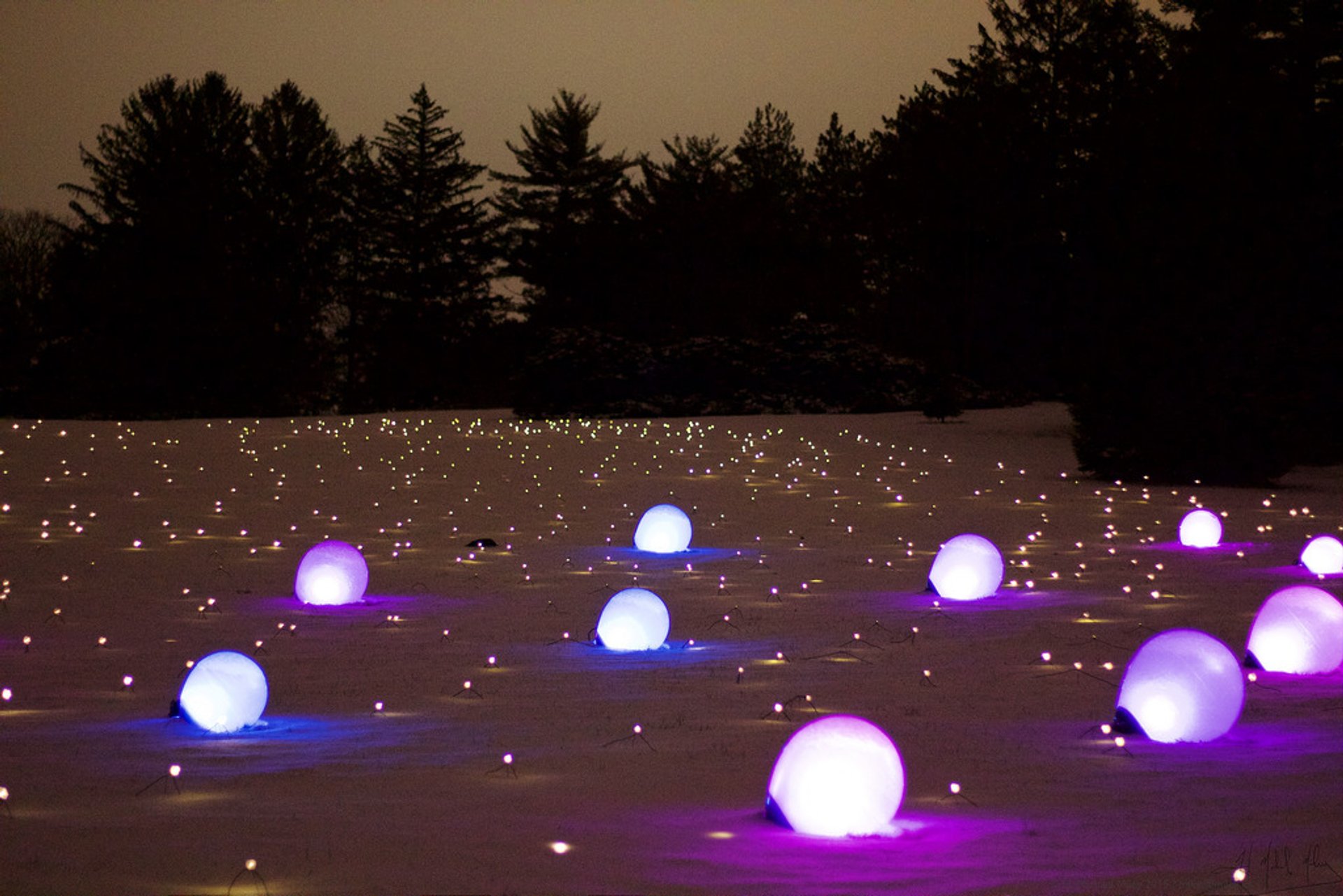 Morton Arboretum Illuminations, 2014
See accommodations nearby
Tree Lights at The Morton Arboretum includes fifty acres of woods, more than 1,000 trees, and lots of cutting-edge technology. Visitors get surrounded by colour and light while walking a one-mile paved path in the eastern part of the park, experiencing interactive lighting effects and marvelling the beauty of winter-time trees. Along the way, visitors encounter 14 stops. The experience includes holiday music, interactive light designs, animation, colour projections, and cozy spots to warm up with a cup of hot chocolate.
The Morton Arboretum Illumination also features unusual art by HYBYCOZO—fantastic treelike sculptures that spread the intricate lights. The Crown of Light is a hugely impressive art installation in the park combining light and sculpture. Woodland Wonder immerses visitors in thousands of pinpoint laser lights, in combination with ethereal sounds. Interactive technology makes trees respond to a hug or visitors can see a shower of light in a tree grove. Lights and colours are also synchronized to symphonic music.
The Morton Arboretum also offers visits with Santa on certain days, live music, wine, beer tastings and other entertainment.
Find hotels and airbnbs near The Morton Arboretum Illumination (Map)