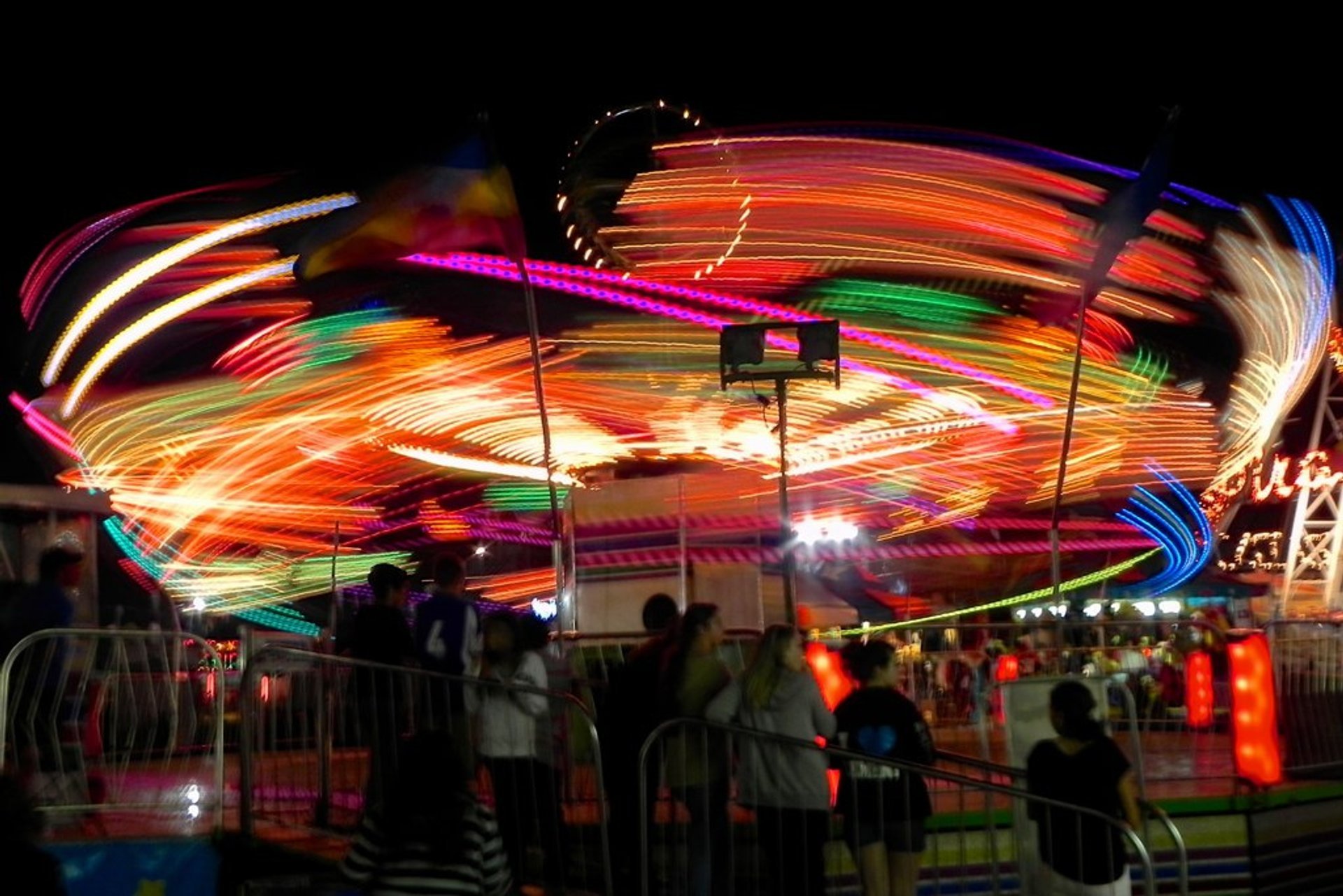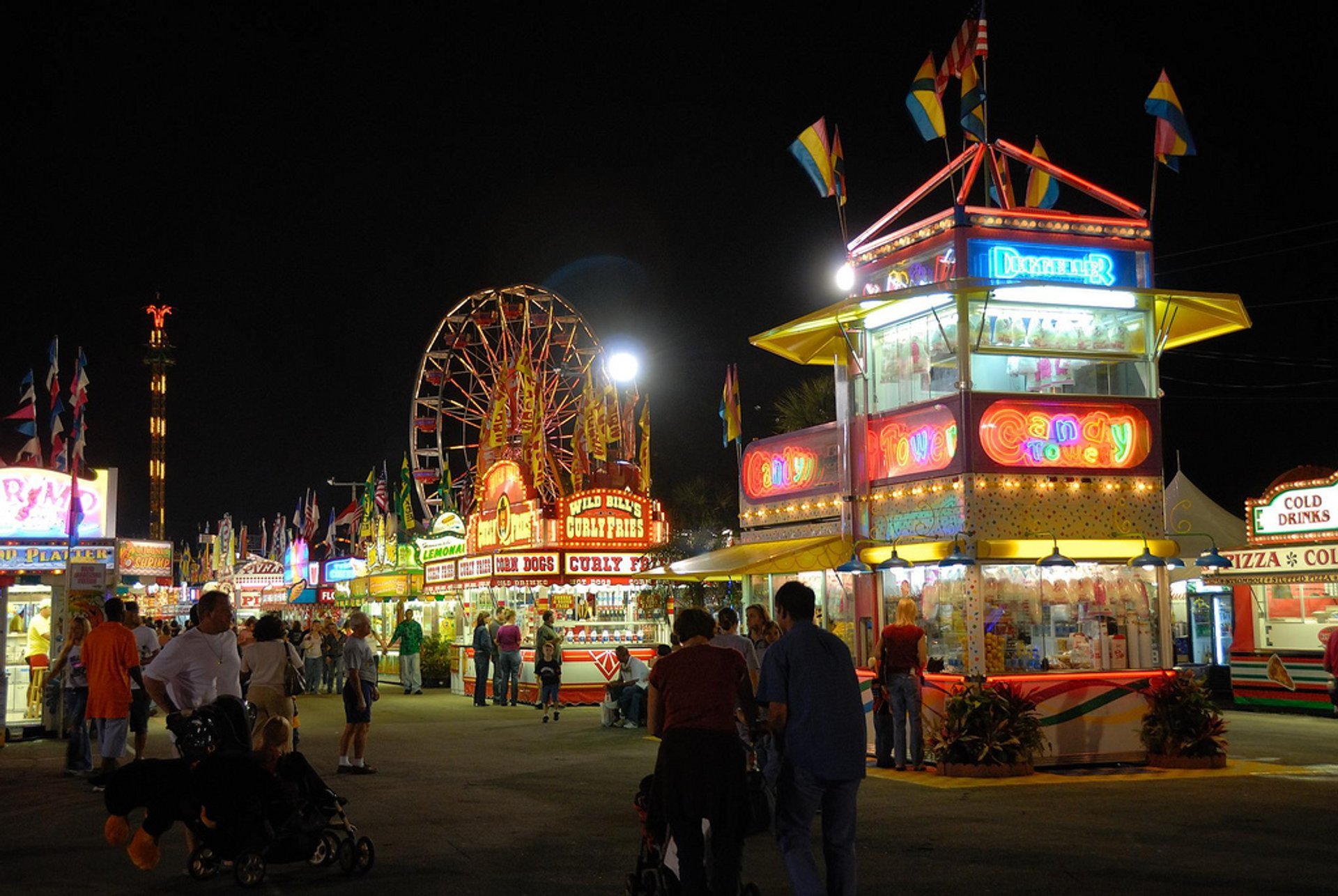 South Florida Fair
Localizado em
Esta feira anual de 17 dias de duração tem lugar em West Palm Beach. Com um meio de concessões, jogos, passeios e salas de exposição temáticas, atrai mais de 500.000 pessoas por ano. É enorme, incrível, must-do e cheio de ação, música, comida, bebidas, diversão. Os visitantes recebem entretenimento de alto nível com quatro palcos musicais e apresentações diárias.
A feira começou como a Palm Beach County Fair em março de 1912. Sendo demolido durante a Grande Depressão, a South Florida Fair não teve nenhuma chance de ser restaurado devido ao ataque em Pearl Harbor em 1941. Durante mais de dez anos, a feira não conseguiu encontrar o seu lugar quando foi transferida para o Palm Beach Speedway em 1958, que ainda é o local atual.
Nos últimos anos, a feira anual tem estimulado o turismo, bem como, o interesse cultural e educacional dos residentes de Palm Beach. "New England", "Tales of the American West", "Party with the Animals", Hollywood, "Having a Ball" e assim por diante foram exibidos em feiras anteriores. Um dos aspectos mais significativos da feira anual é a sua pecuária e exposições agrícolas, que fornecem uma grande variedade de tais espetáculos.
Há também um parque de história no canto nordeste da propriedade, chamado Yesteryear Village. Exibe artefatos e edifícios de mais de um milênio atrás, dos anos 1850 aos anos 1950. Exibe uma grande coleção de construções originais e replicadas, incluindo uma loja geral, uma fazenda, uma escola antiga, uma igreja, uma loja de ferreiros, um departamento de bombeiros, e a famosa Riddle House.
Encontre hotéis e airbnbs perto de South Florida Fair (mapa)
South Florida Fair
Localizado em