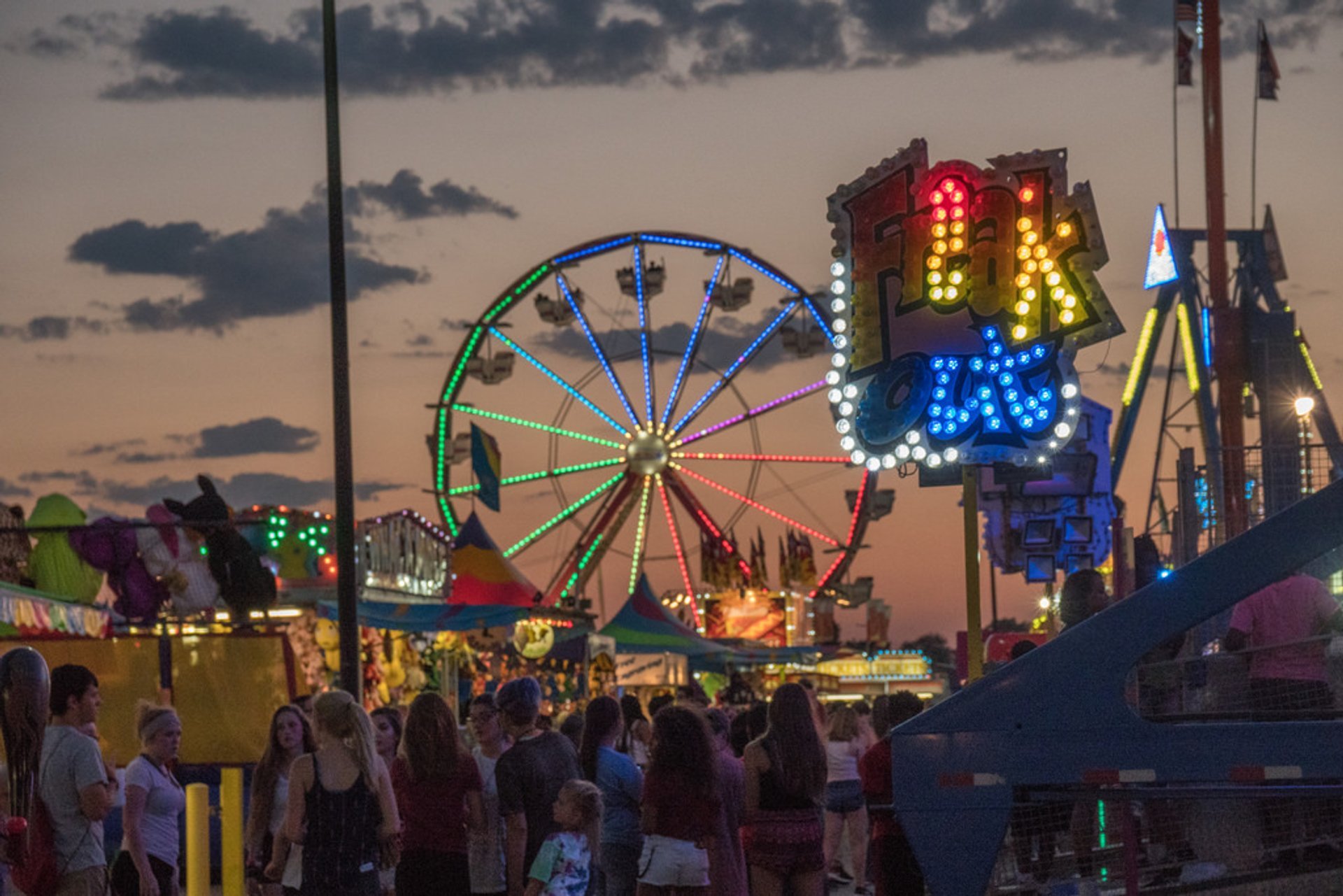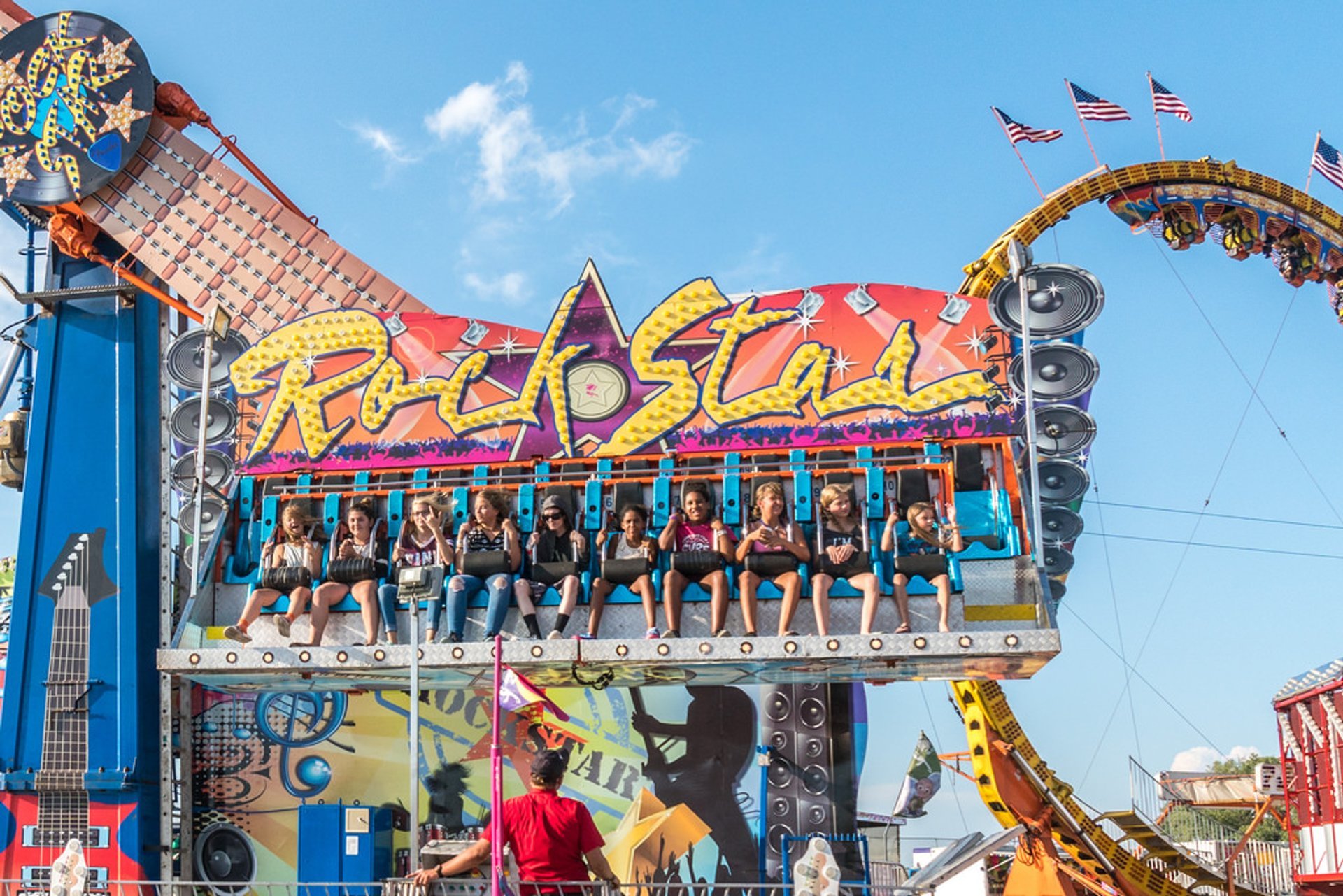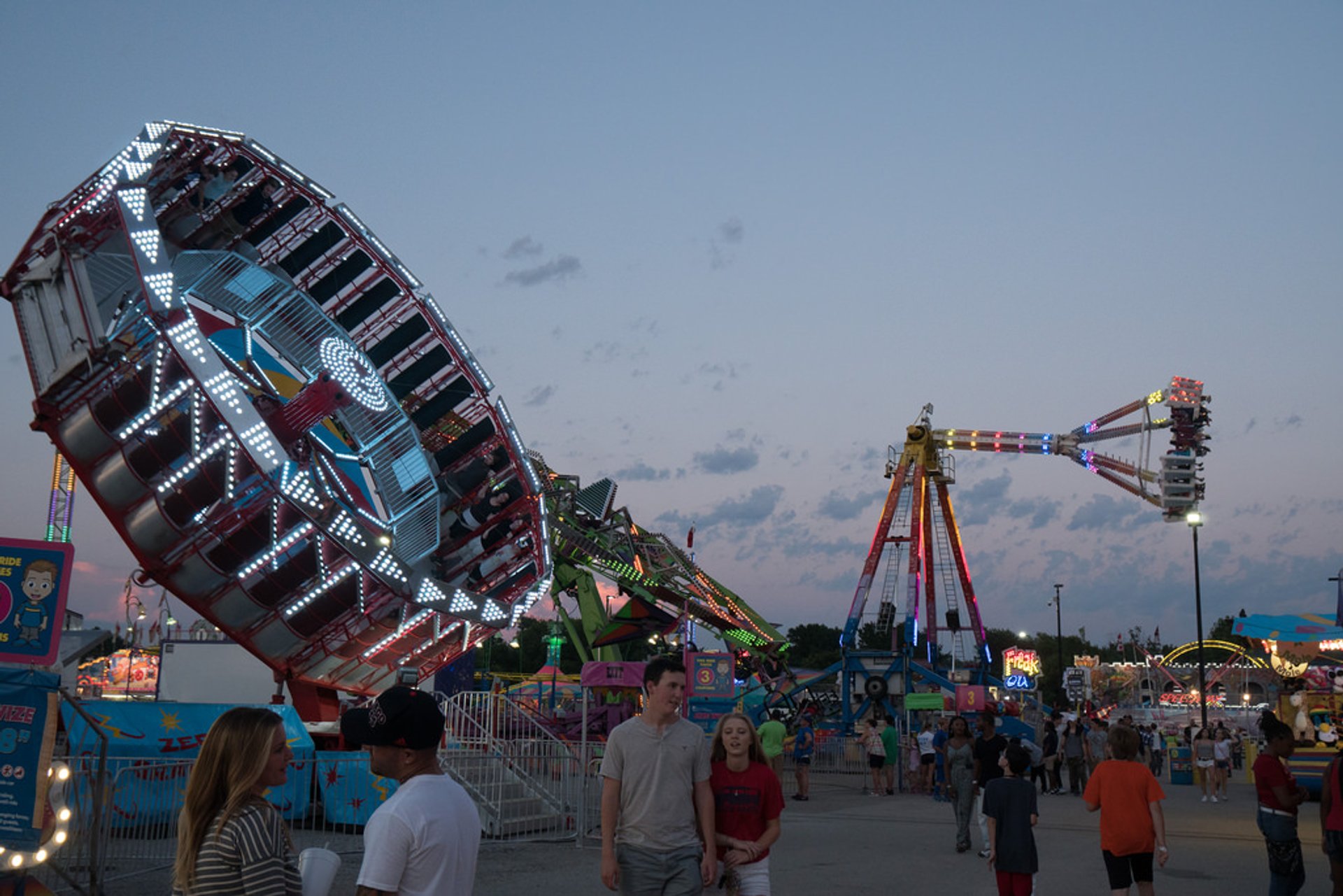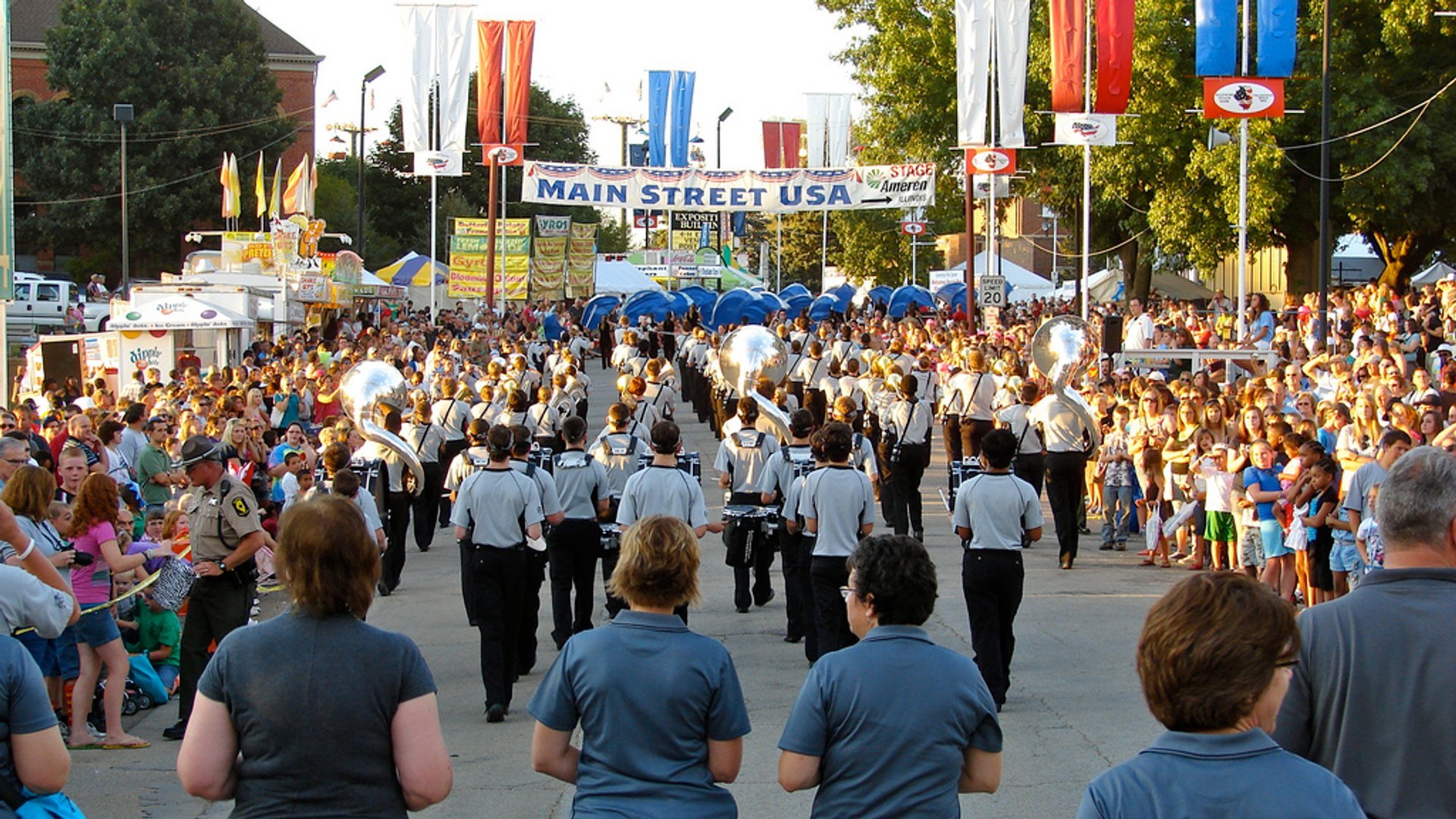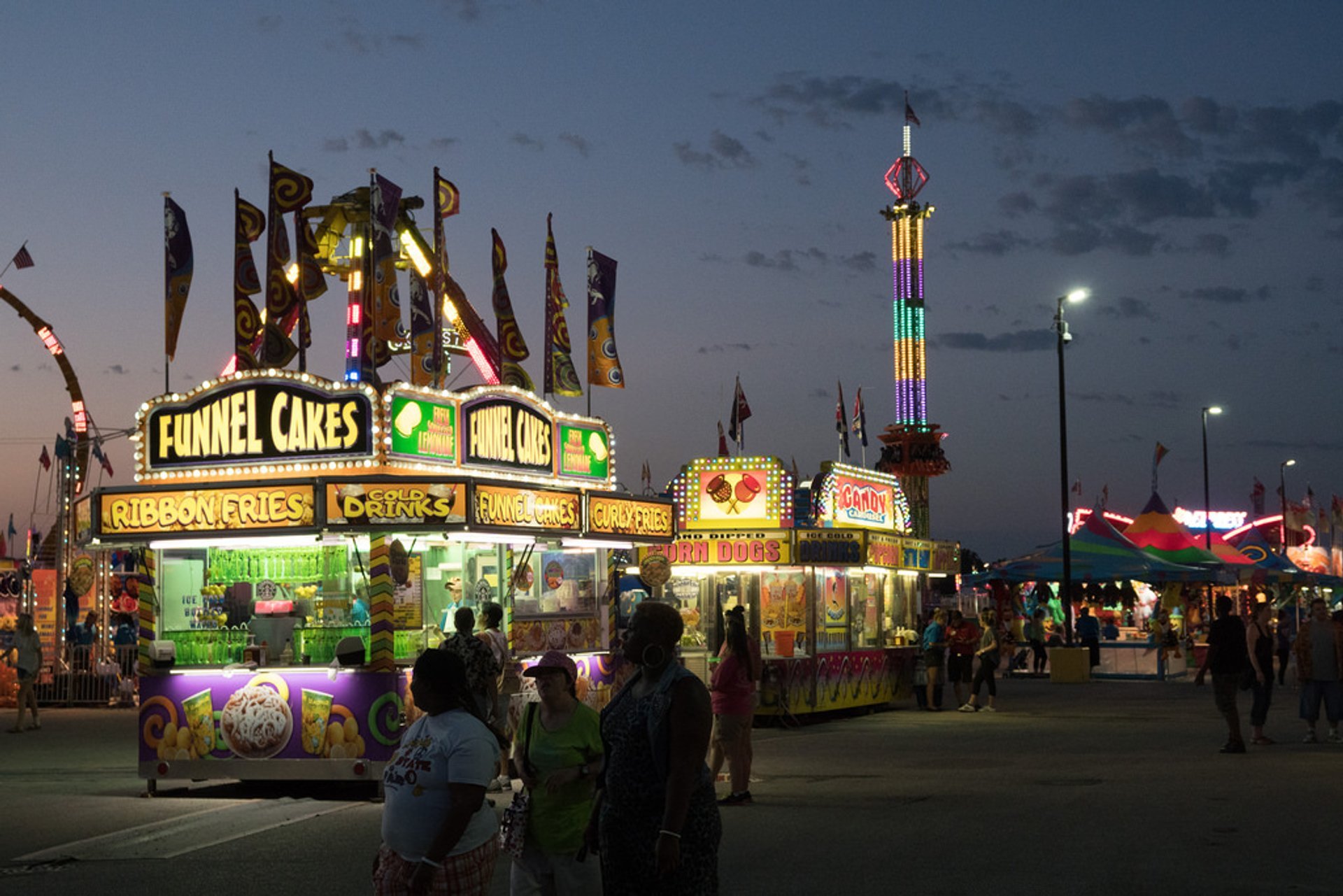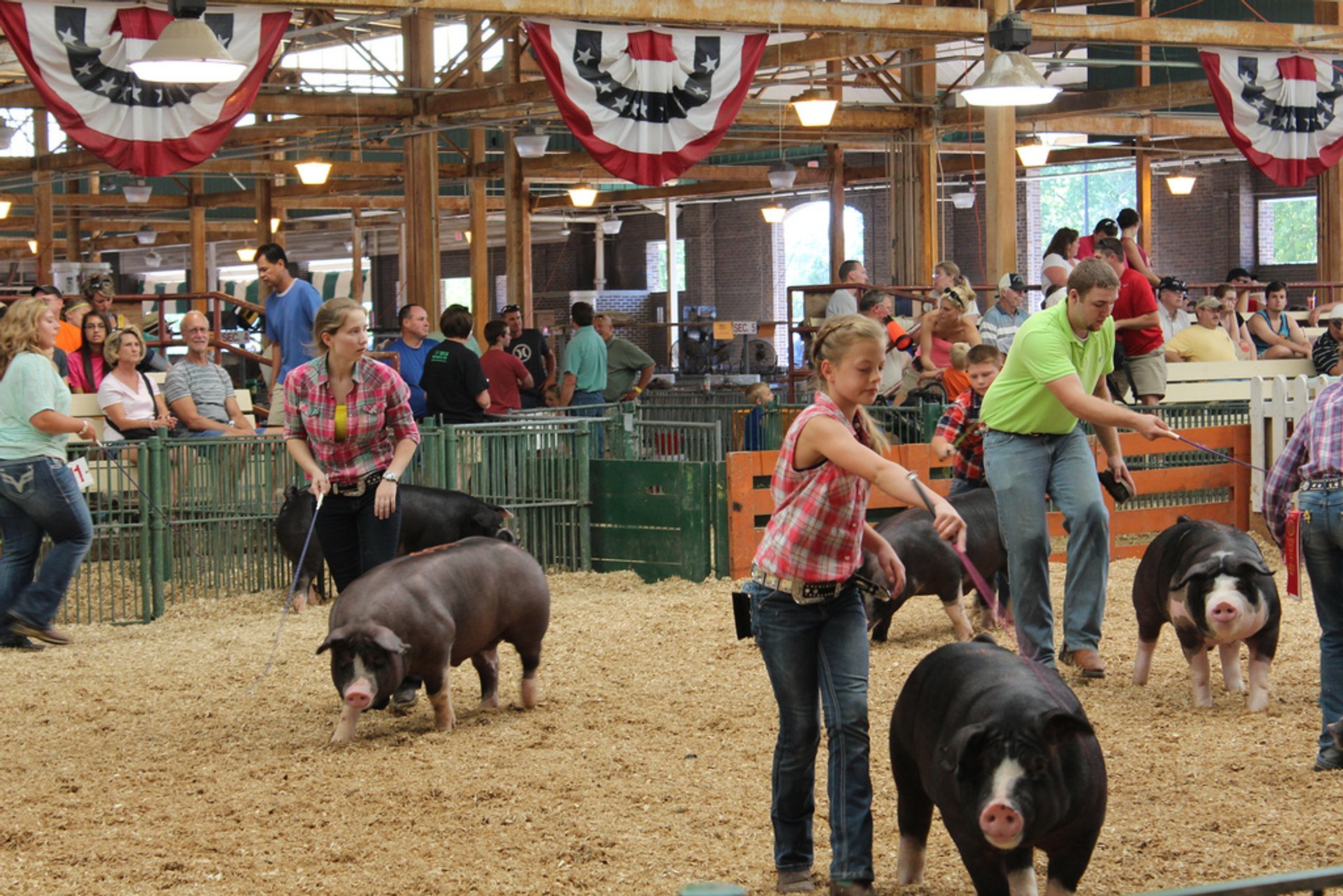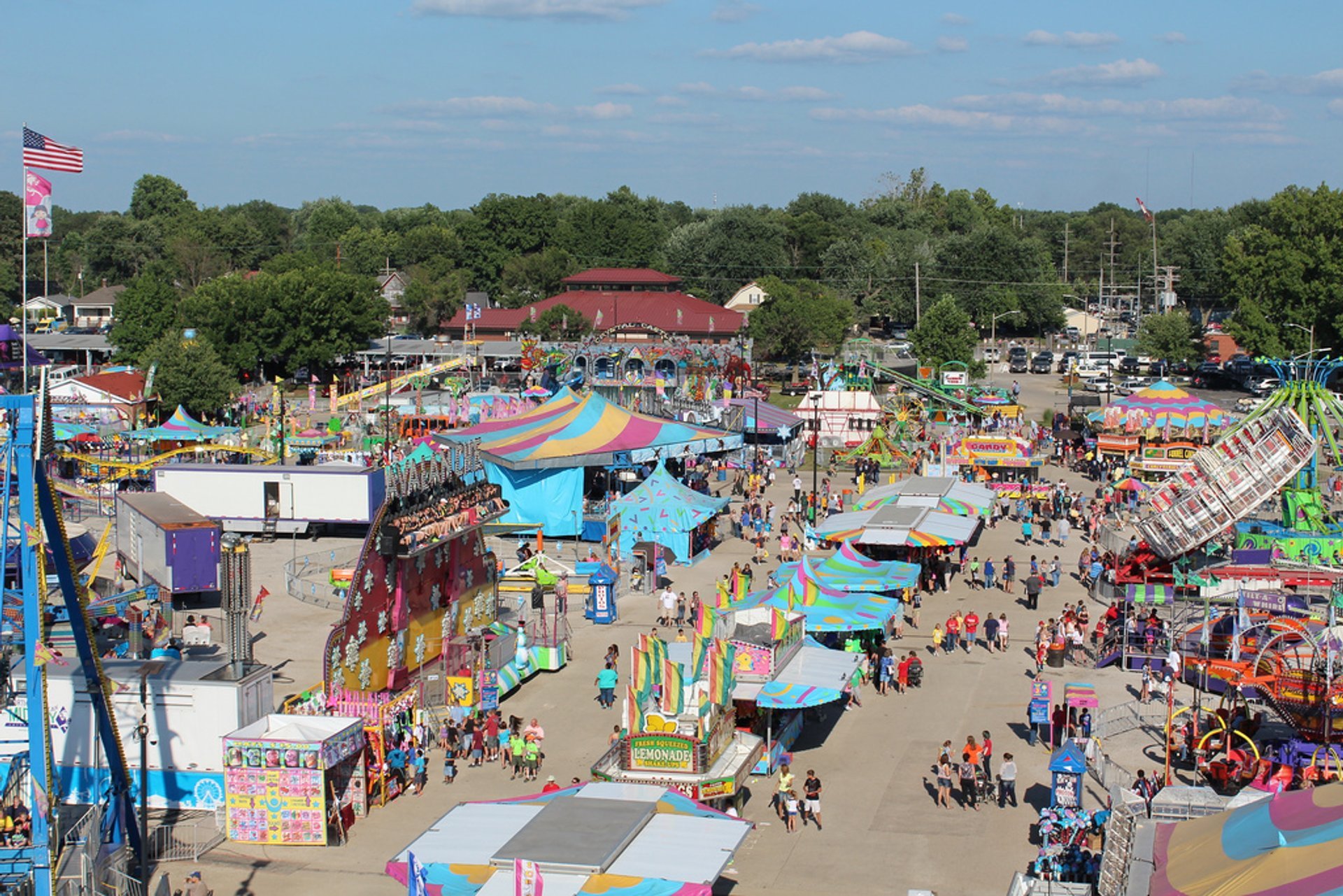 Die Illinois State Fair ist eine jährliche Veranstaltung, die jeden August für 11 Tage in Springfield stattfindet. Es konzentriert sich auf Landwirtschaft und Unterhaltung, Pferderennen, Karneval, Parade und vieles mehr. Die Staatsmesse war eine der ersten in den USA, mit Ursprung in 1853. Es begrüßt etwa 350.000 Besucher jedes Jahr. Die meisten Messebesucher interessieren sich für Konzerte und Spektakel, Festivalfahrten, Essen und Bier.
Die Illinois State Fair ist berühmt für ihre Corndogs und Butterkuh-Skulpturen. Messegelände sind ab 7 Uhr geöffnet. Bis Mitternacht, und Eintritt ist $10.
Die Illinois State Fair Twilight Parade findet jedes Jahr in Springfield statt und symbolisiert den Beginn der Messe. Es beginnt im Lincoln Park im Norden und endet am Main Gate des Messegeländes.
Die Staatsmesse Tribüne ist der Hauptkonzertort der Messe. Es wurde ursprünglich als Ort gebaut, um das Harness-Rennsport zu beobachten, ist aber inzwischen ein charakteristischer Ort für Rock- und Country-Musik geworden, viele Performer sind seit The Who 1968 dort gewesen.
Praktische Infos
How much is admission to the Illinois State Fair?
The ​daily admission rates for adults (13–59) are $10 (Fridays & Saturdays) and $5 (all other days), $3 for seniors (60+), and free for children (0–12). Mehr anzeigen
How much is parking at Illinois State Fair?
The parking rates are $5 per day, or $40 for seasonal parking (Gate 6, Lot 18 infield). Purchase by phone (217) 782-6661, or inside Emmerson Building. Mehr anzeigen
Where is the Illinois State Fair held?
Eine Frage stellen
Finde Hotels und Airbnbs in der Nähe von Illinois State Fair (Karte)