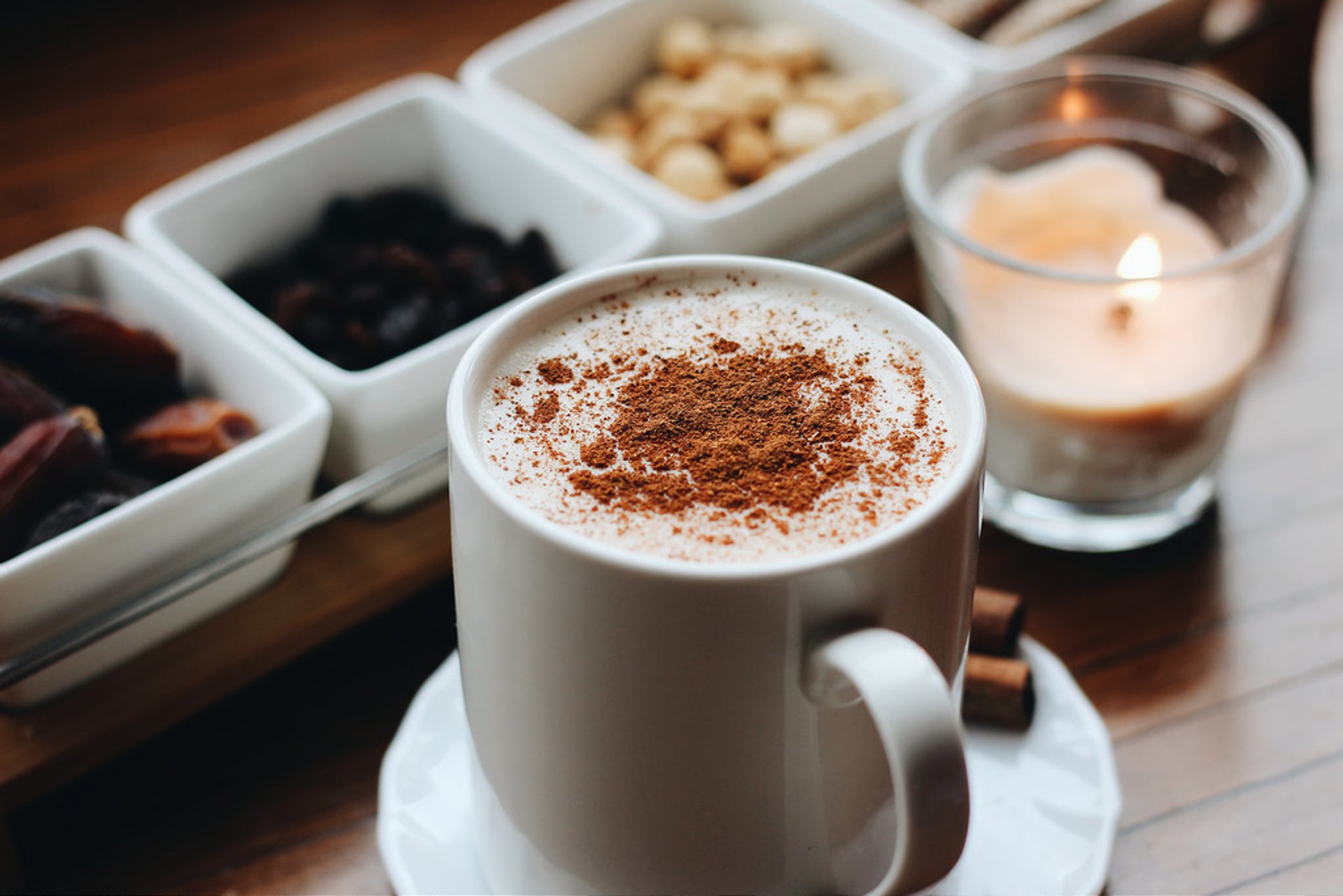 A cup of hot milk with ground cinnamon is not yet salep. The real salep must contain powdered roots of wild mountain orchids. The roots are harvested during flowering season, then they are dried, and finally made into powder.
When winter comes, this hot milk and flower beverage becomes seasonal favourite in lots of cafes all over Istanbul. It has a mildly sweet creamy taste, and slightly thick and grainy consistency. In addition to being pleasantly warm and delicious, salep also can cure cold and cough, which is merely invaluable in the cold season.
In fact, not many places may offer you that magical winter drink. Only a few Arabic countries have their varieties of the beverage, but Turkey remains the main provider. So if you ever find packaged salep in any store, check whether the origin refers to Turkey before buying.