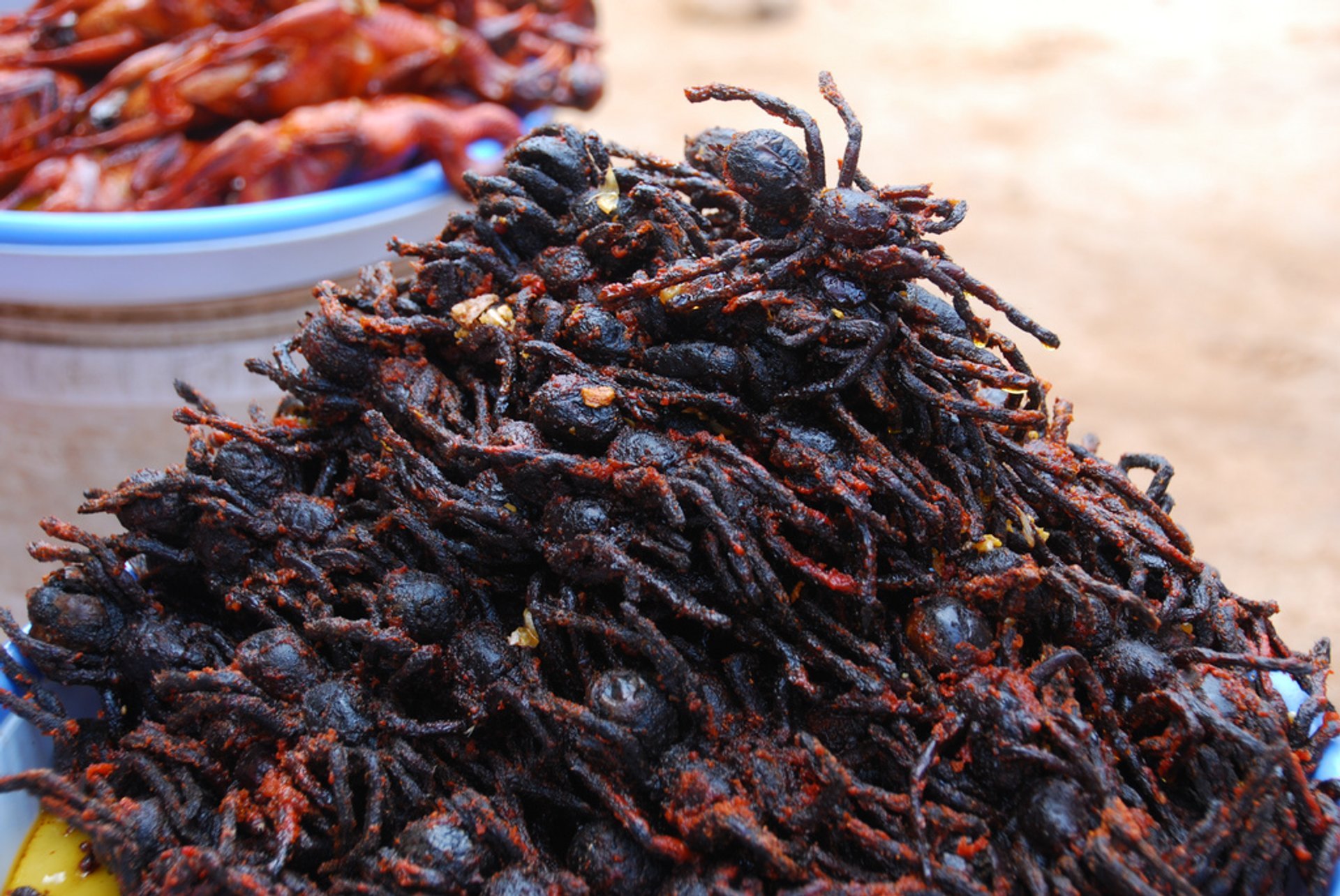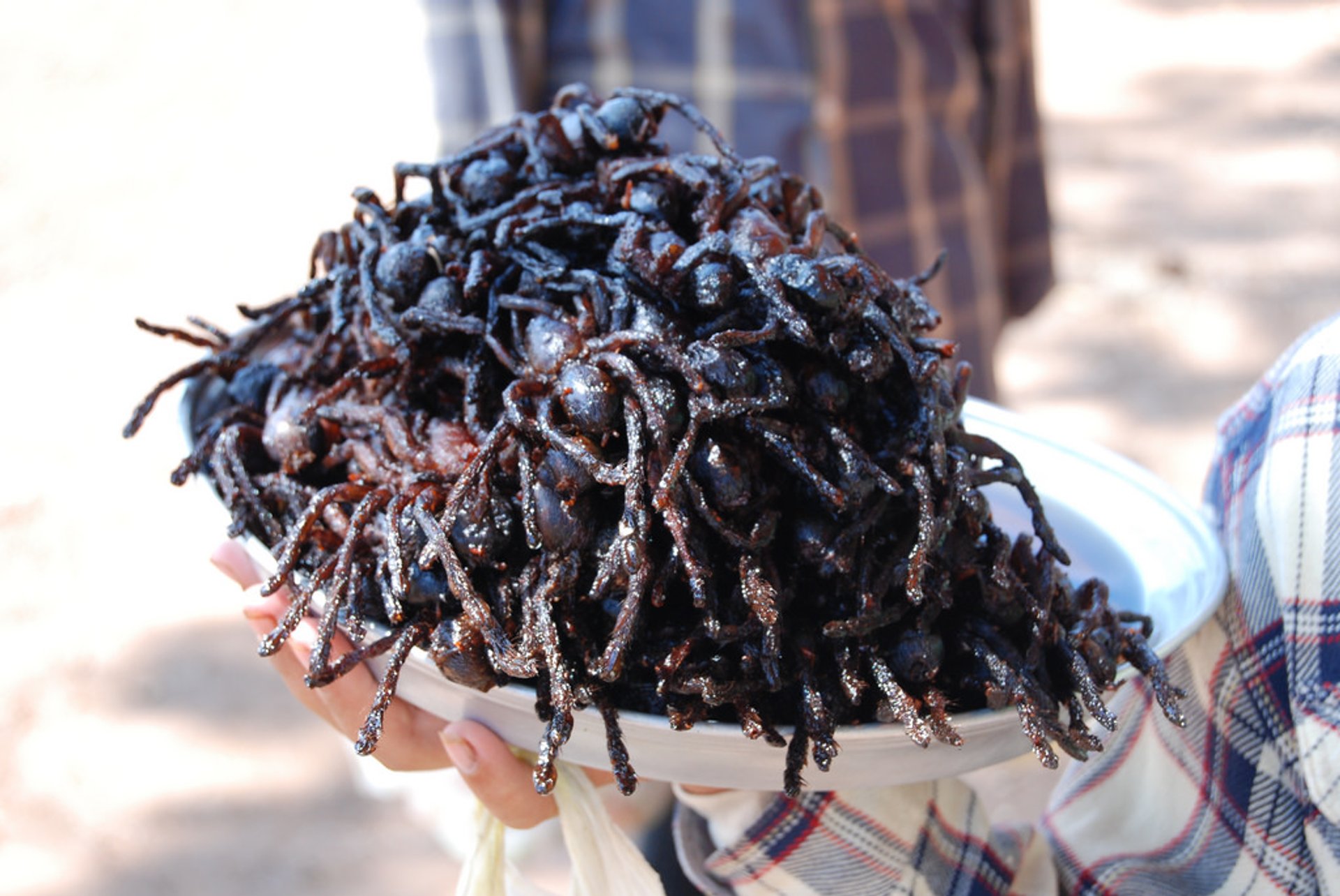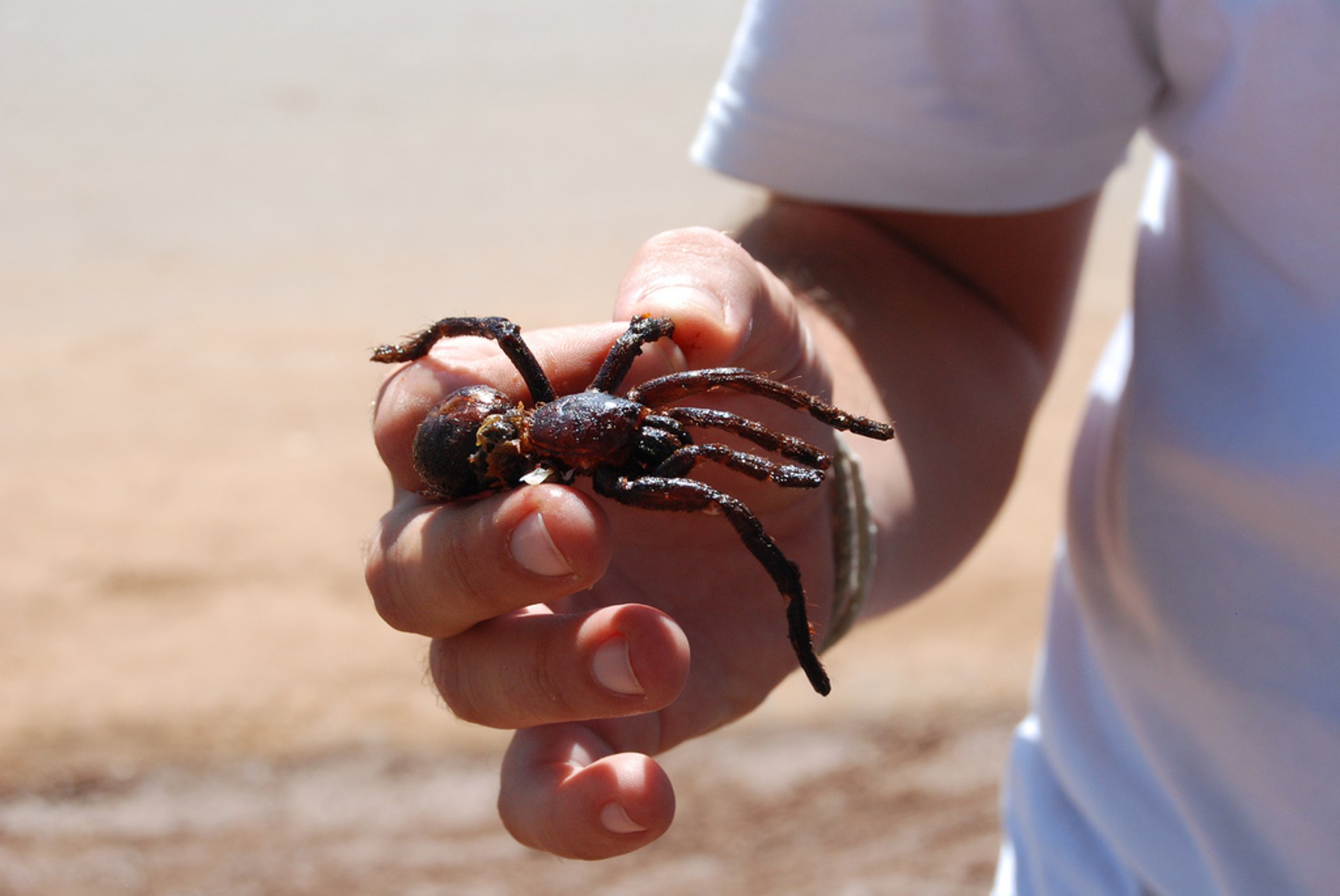 Cambodian city Skuon is known as "Spiderville" and is considered as one of the best places for fried spiders in the world. You can find almost human-palm sized fried tarantulas and try them for less than a dollar straight on the street.
The spiders are tossed in a mixture of sugar, salt, and crushed garlic and fried in oil.
Notice that the "spider season" runs from the beginning of September until the end of November, when there are lots of tarantulas in jungles.​
Find hotels and airbnbs near Fried Spiders (Map)