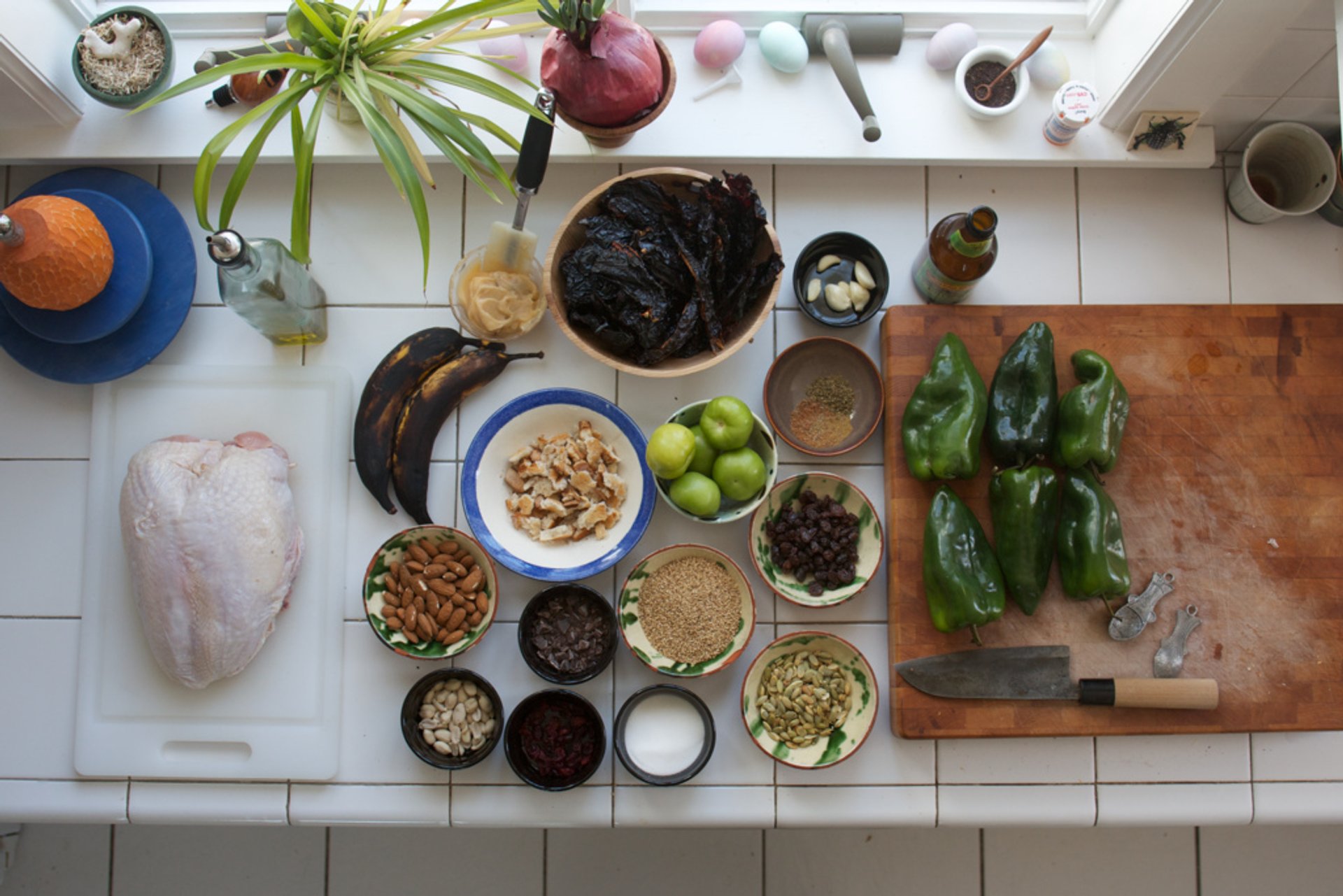 It's difficult to trace the origin of this unusual Mexican sauce, yet one legend says it was a desperate creation of a few nuns, or rather an angel. According to the story, the nuns were supposed to host an unexpected but rather honourable guest—the Archbishop. The poor things had nothing to treat him with, and to overcome the panic they started praying. An angel came in response to those prayers and inspired the cooks.
The nuns took various spices, nuts, chocolate, day-old bread, and 20 more ingredients they had and improvised. The sauce that came out of that improvisation was named Mole Poblano. The nuns poured the strange sauce over old turkey, as it was the only meat they had. The Archbishop was pleased with the treat, and soon the accidental sauce became a popular festive treat in Mexico.
Today Mole Poblano is served only for special occasion, as its cooking is time-consuming indeed. Mexicans enjoy it at weddings, birthdays, baptisms, and funerals. Tourists may find it during Christmas season, Easter, and Day of the Dead celebrations.