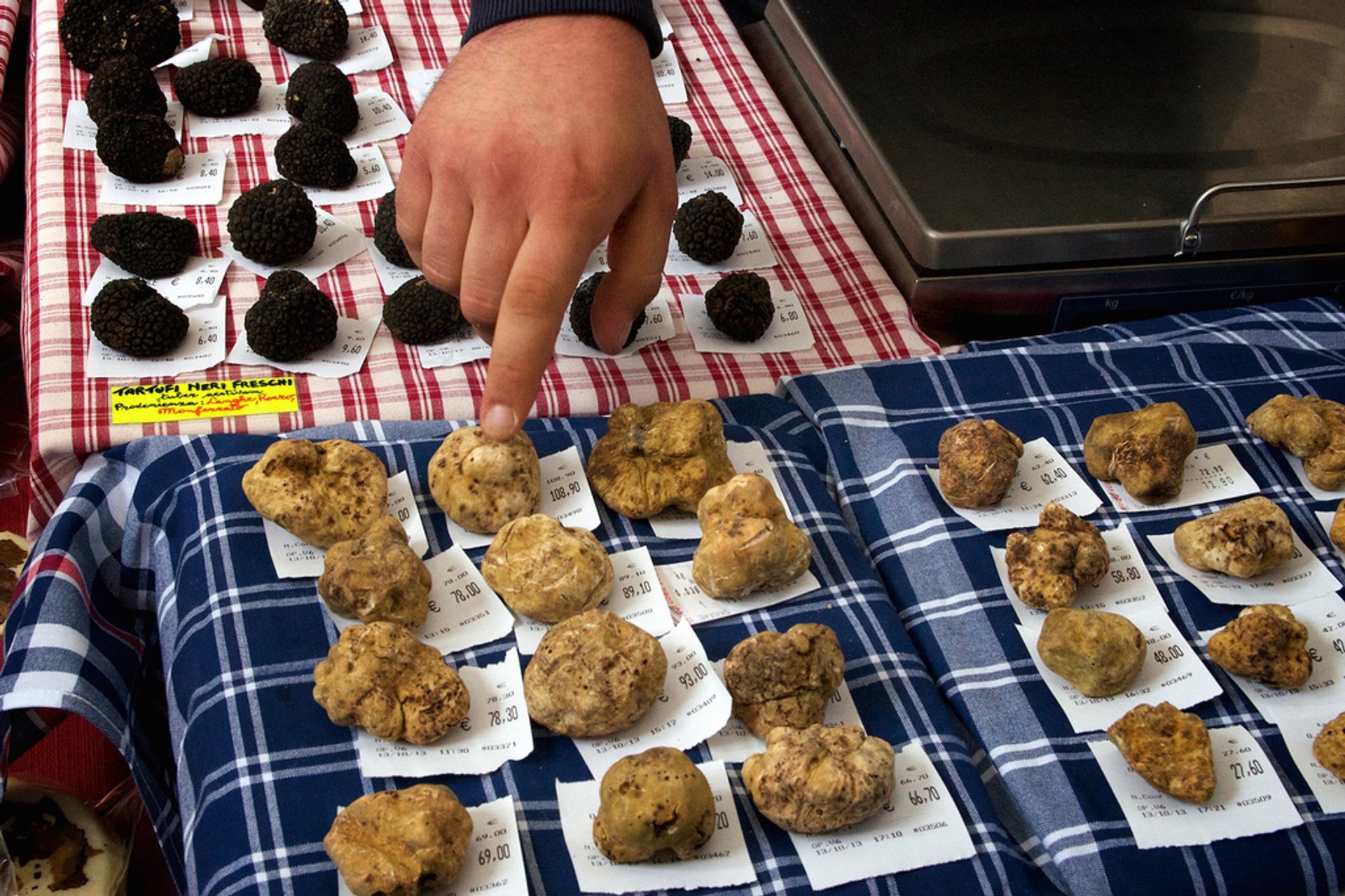 Autumn in Italy is the season of white truffles. They take over Italian menus during this time and are an essential ingredient in many traditional dishes. You can find them in several regions throughout Italy, namely Molise, Piedmont, Tuscany, Emilia, Umbria, Le Marche, and Romagna.
White truffle season runs from mid-September through to December or January. From late October through November, many towns hold white truffle festivals that highlight the best truffle dishes and other local products like honey, cheese, salami and wine! One of the most spectacular white truffle fairs takes place in Alba, in Piedmont region. International Alba White Truffle Fairis believed to be one of the best in all of Italy! During your visit, you will enjoy concerts, gastronomic stands and donkey races! The festival is held on weekends from early October to the middle of November.
Another very famous truffle market takes place in the medieval hill town of San Miniato in the Tuscany region. San Miniato's truffle fair offers plenty of entertainment with great restaurants serving truffle dishes at very reasonable prices. It's a great opportunity to explore Tuscan truffles, buy local products and try truffle hunting. The festival takes place on the second, third and fourth weekend of November.
In Le Marche region, you'll find the capital of truffles named Acqualagna, in which a truffle fair also takes place from the end of October to the middle of November. In the Umbria region, you can attend the Trade fair of Truffles while San Pietro Avellana in the Molise region hosts its own truffle market as well. Muzzana del Turgnano in the Province of Udine hosts its own white truffle fair (Trìfule in Fieste) at the end of November.
Find hotels and airbnbs near White Truffle Season & Fairs (Map)