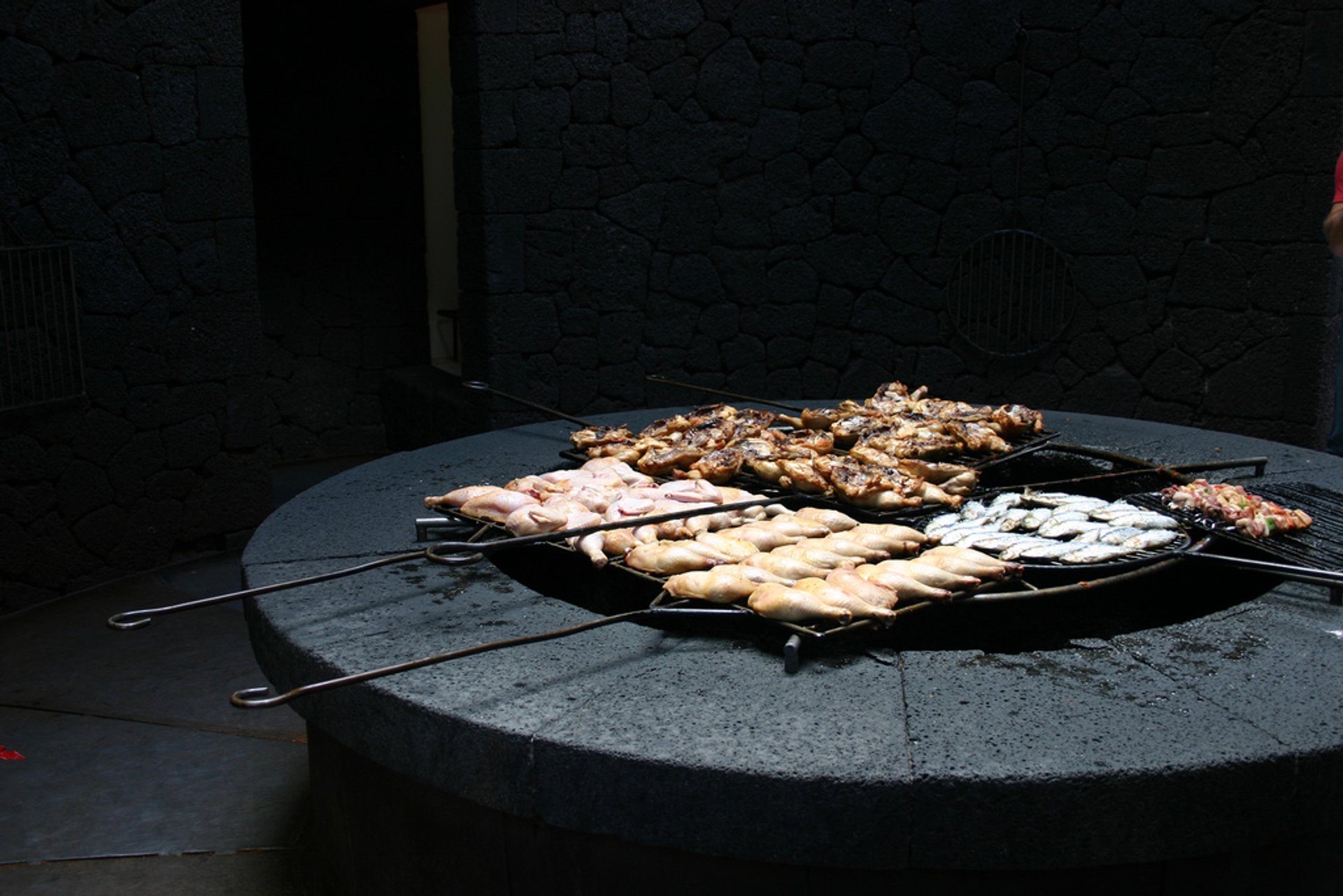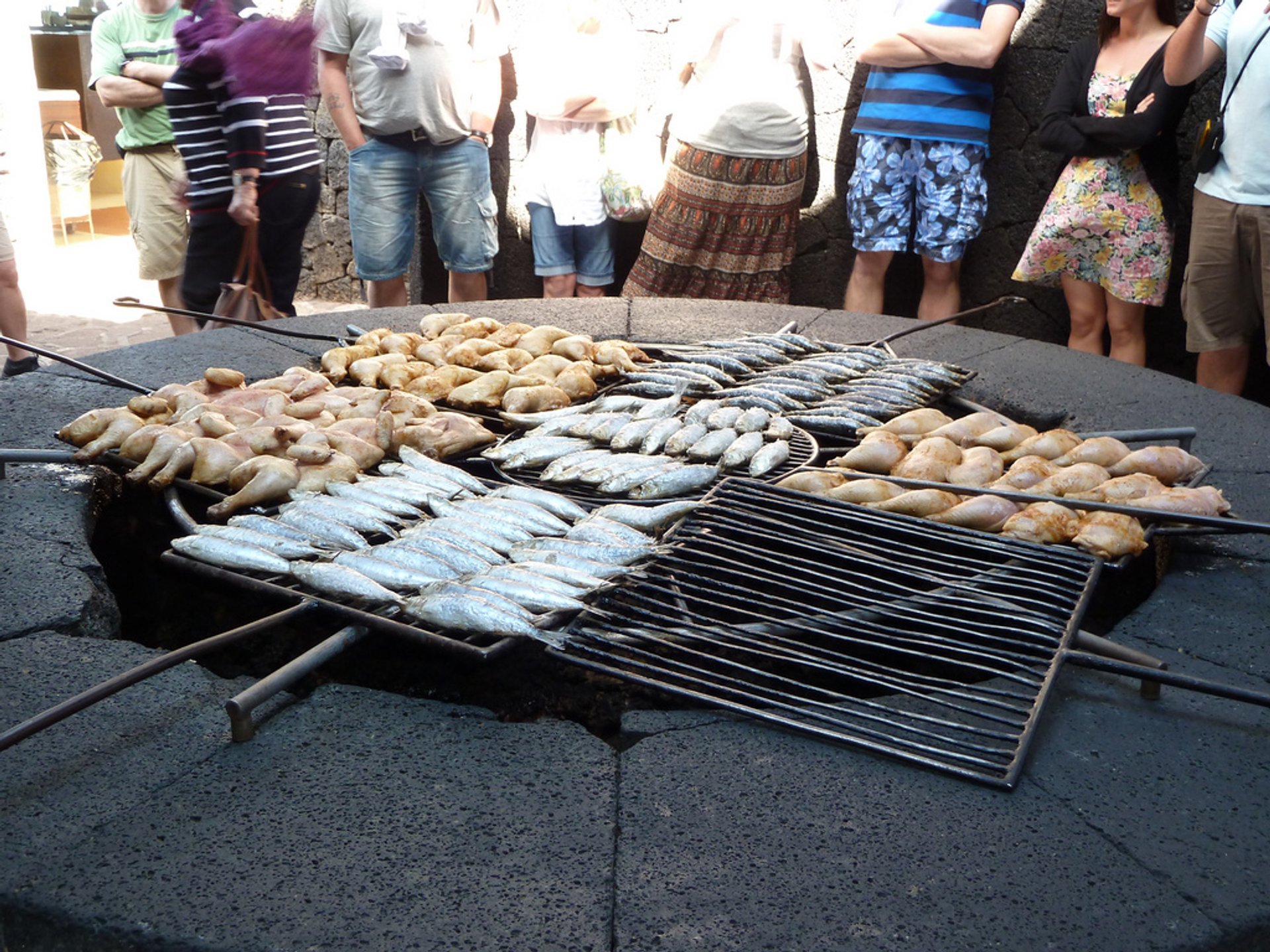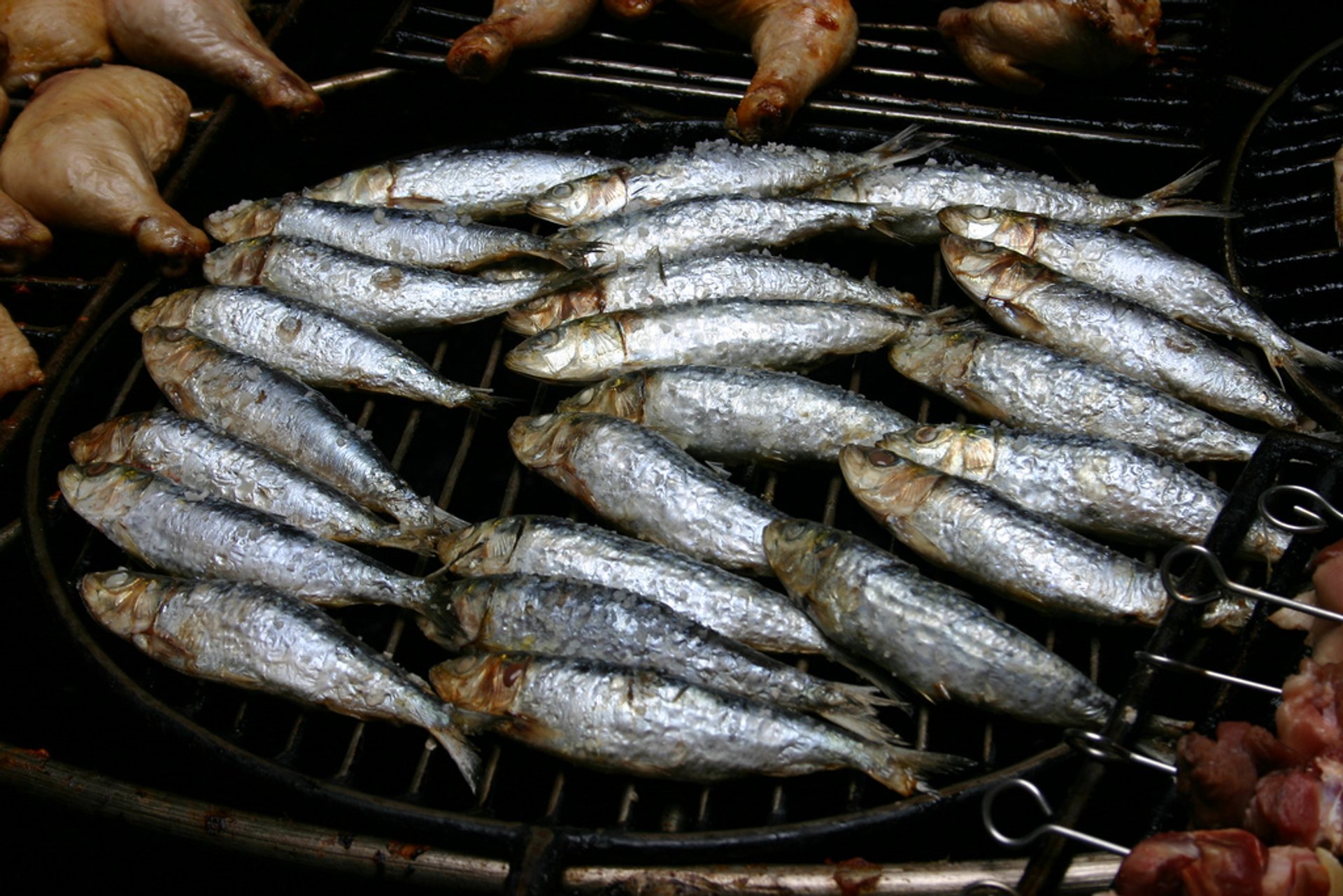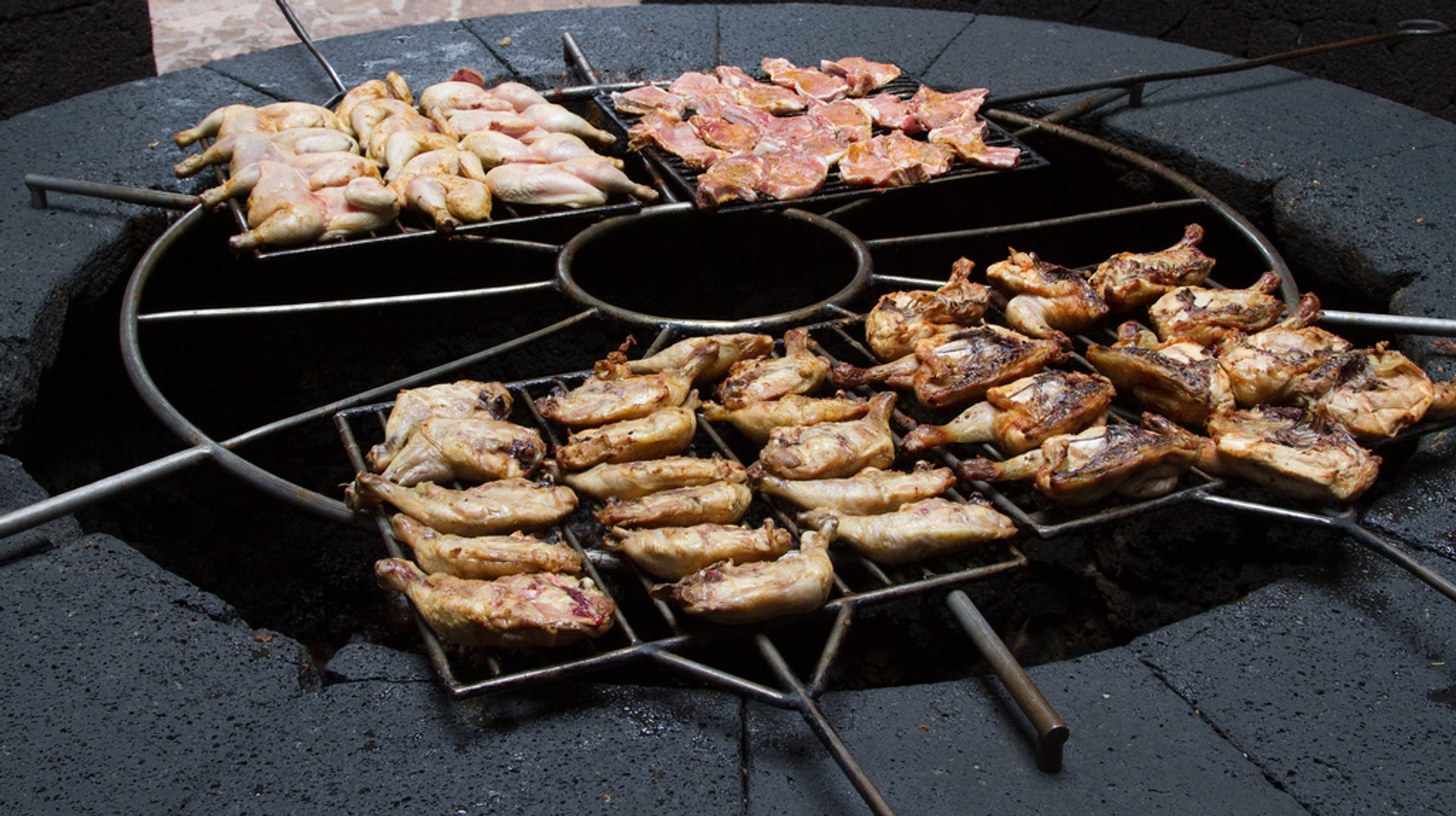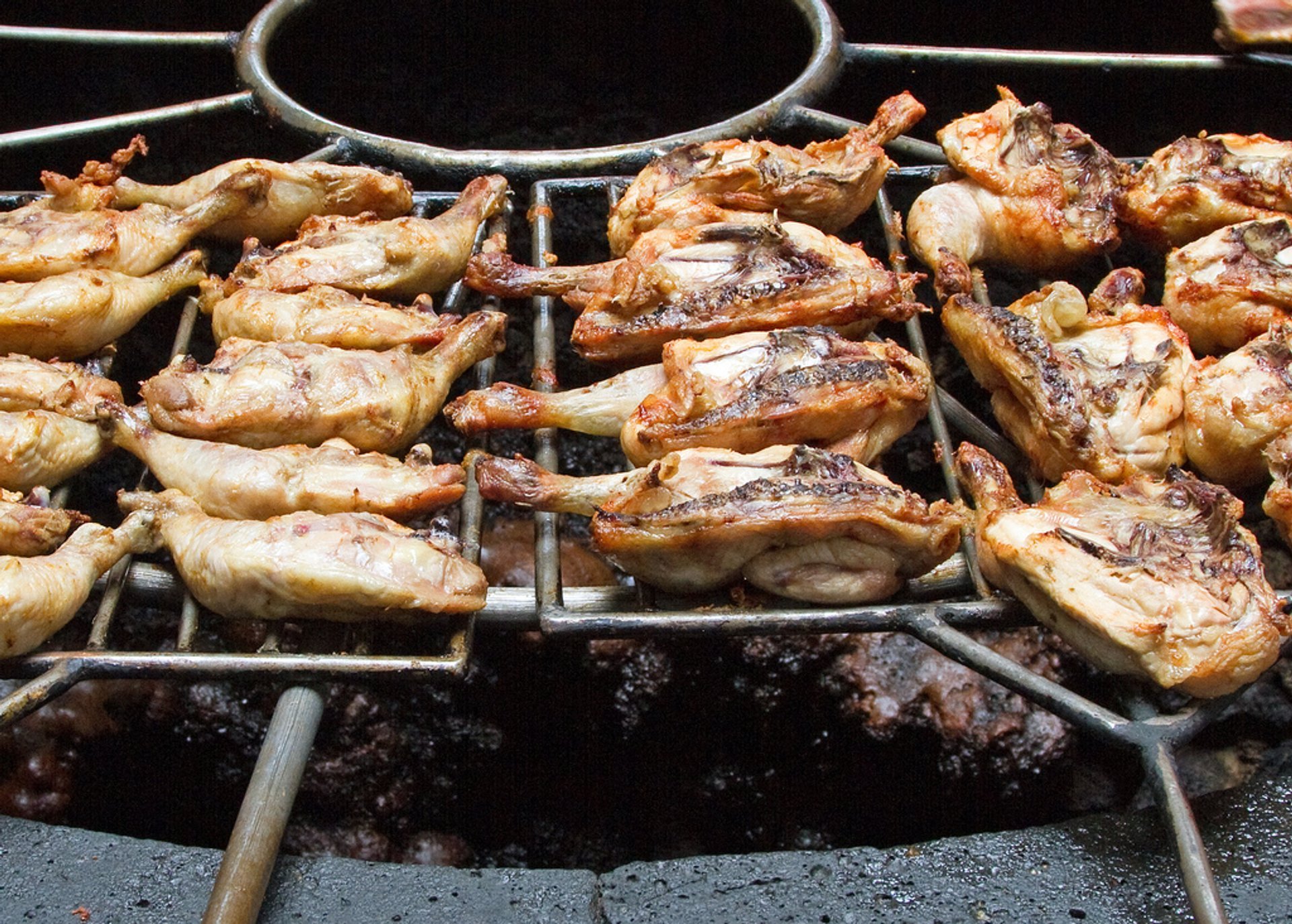 The El Diablo Restaurant was designed in 1970 by the ubiquitous César Manrique. It is located in Timanfaya National Park in Lanzarote, Canary Islands, and offers a new approach to the typical barbecue. Instead of cooking meat on fire or electricity, chefs prepare everything over an active volcano. But, this is not a lava-spewing mountain; it looks more like a well that generates heat from its depth.
Your meal will cook within minutes over the open volcano. This grill is used to prepare several meat and fish dishes. It is worth adding that the restaurant is located on a particularly great point on the island that resembles the surface of Mars.
The El Diablo Restaurant is open all year round. The best time to visit is at sunset when the views are breathtaking. It might be a bit challenging to arrange, as the kitchen tends to close early at 3:30 pm, but you can book a longer tour every Tuesday and witness the cooking methods used by chefs, along with the captivating sunset.
Find hotels and airbnbs near Volcano Grill on Lanzarote Island (Map)