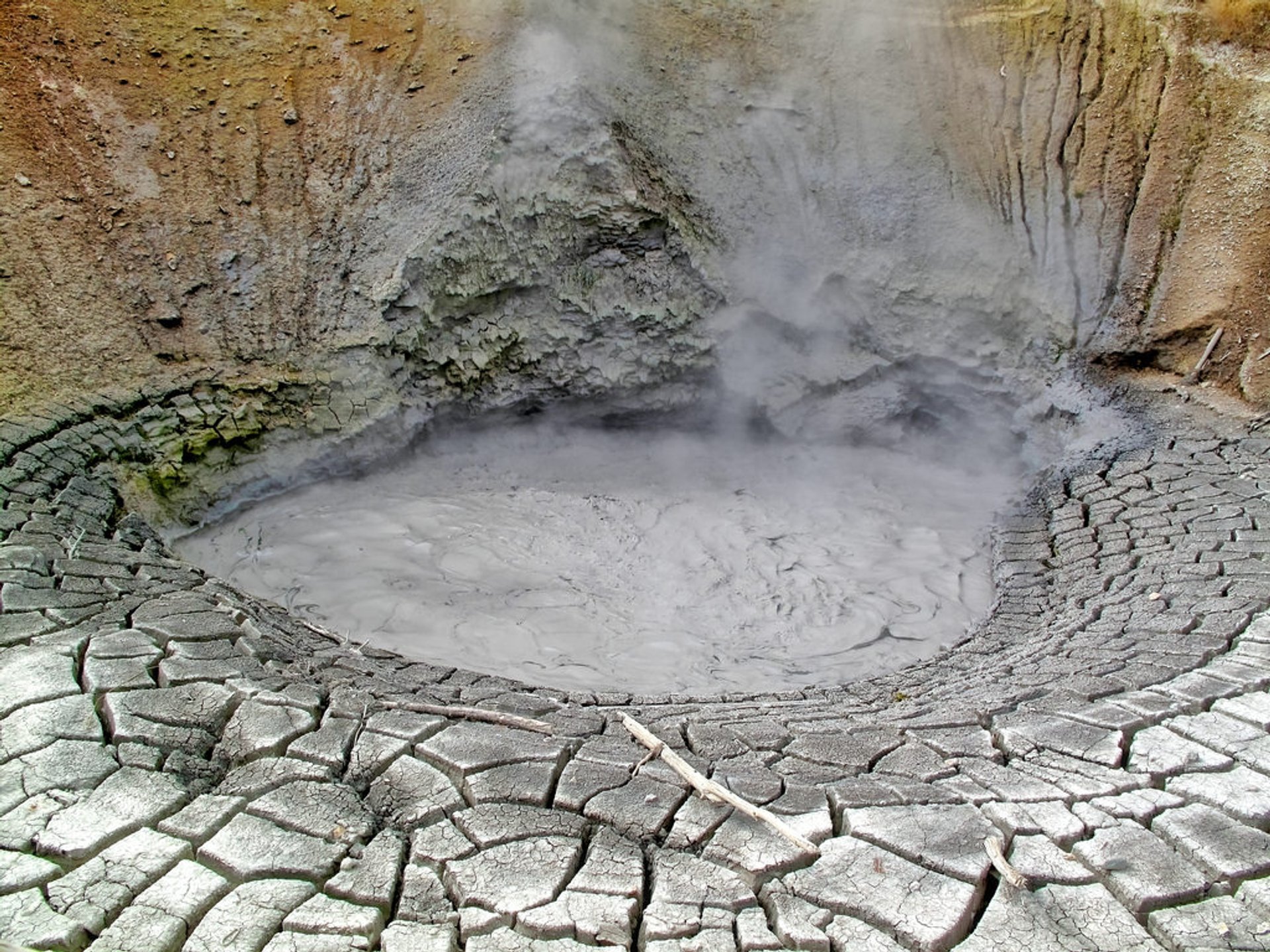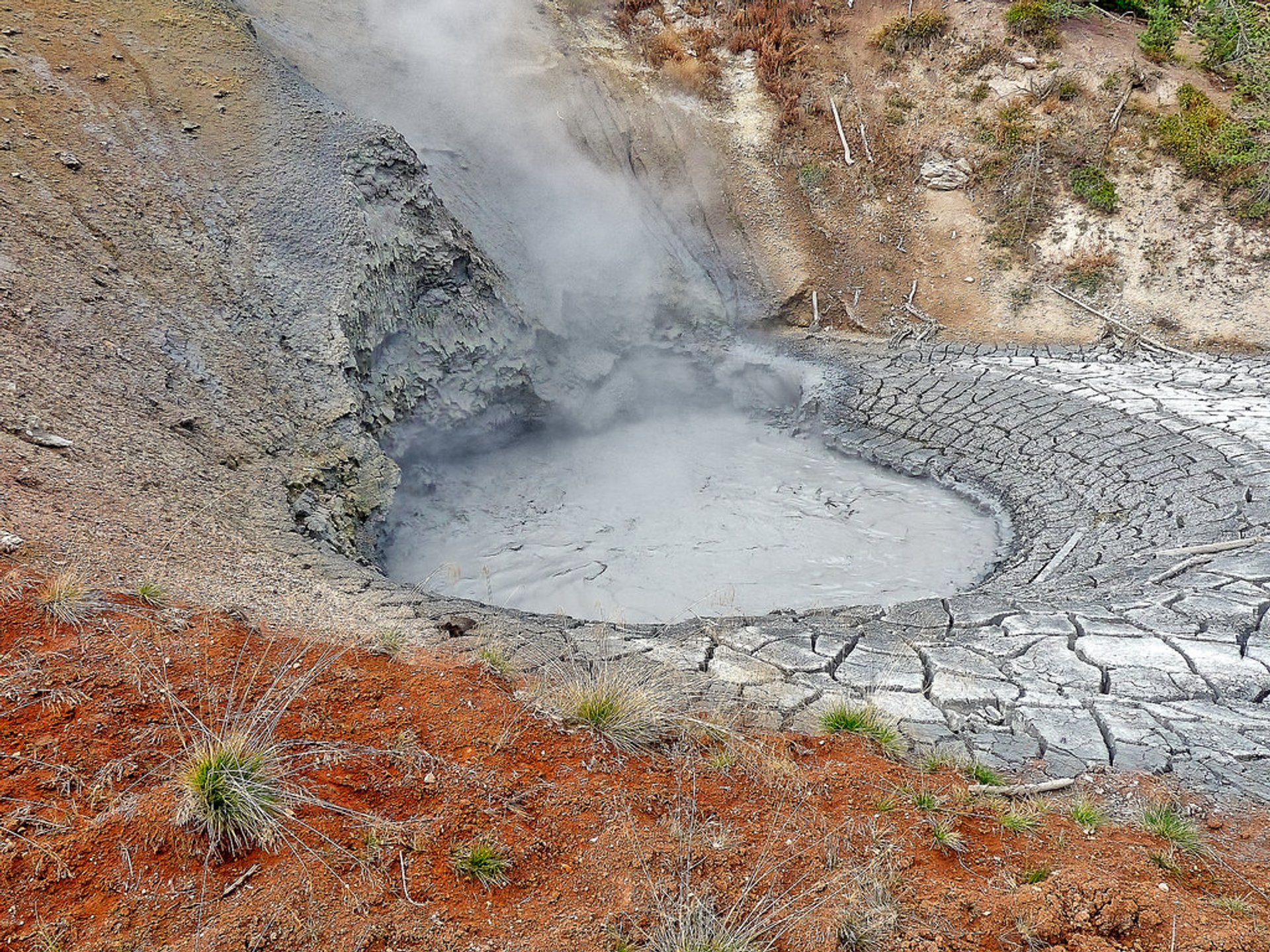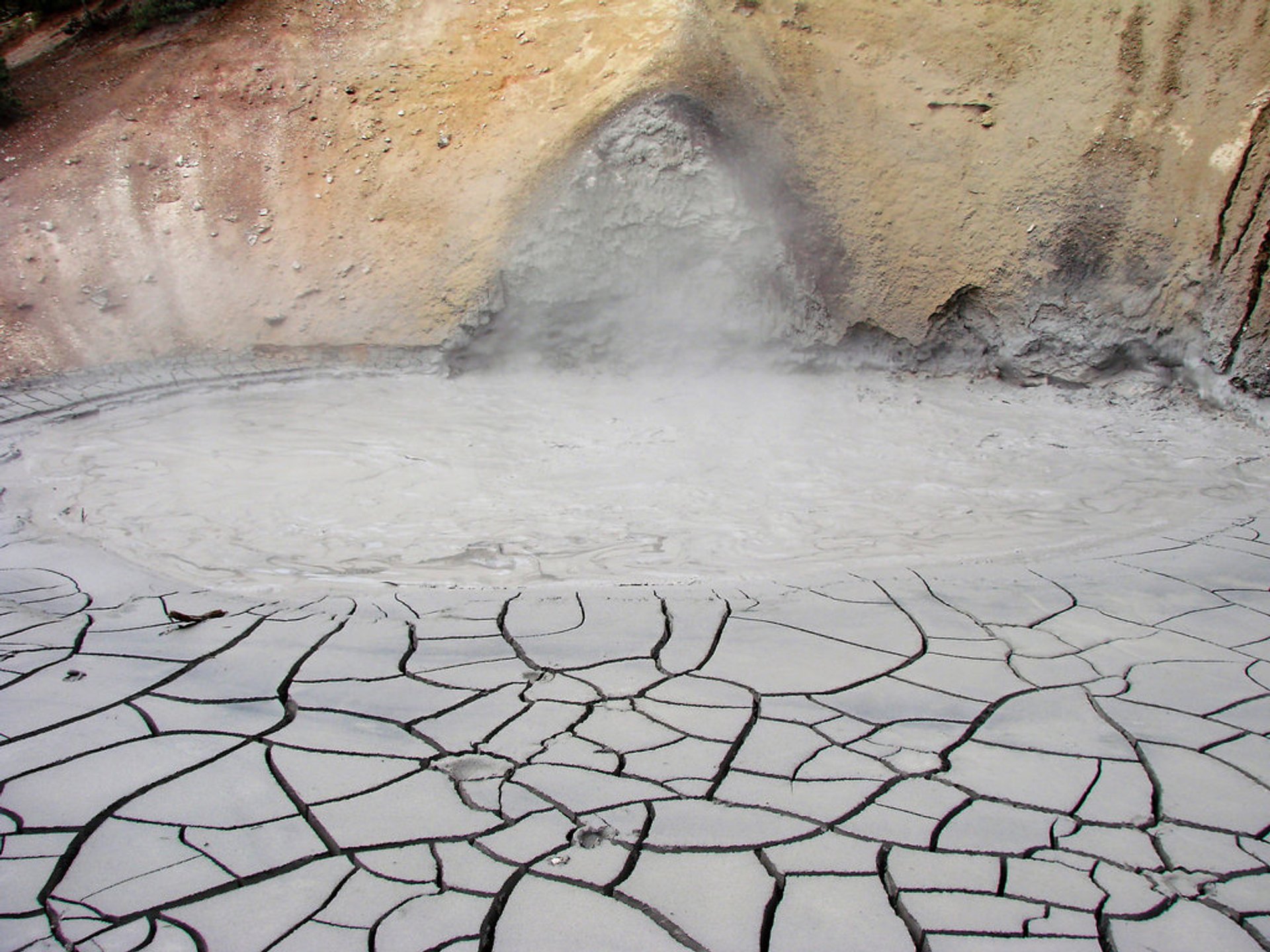 In the northern part of the park visitors can visit the Mud Volcano region. This area is close to the centre of the caldera and includes lots of unique geothermal features. The whole area has a specific smell of rotten egg, which occurs due to the evaporating gases.
This region is more acidic than any other part of the park. This acid destroys the rocks and turns them into mud. Some of the most striking mud pots are located a few kilometers from below the Fishing Bridge. Long ago the Mud Volcano erupted with 9 m high splashes that easily covered the trees. The volcano has the temperature of 87.5°C and is around 5 m deep. Nowadays it is more like a crater with boiling mud inside. But, who knows when it will wake up again with massive mud streaming upwards.
Yellowstone Mud Volcano area is accessible during the summer and autumn months.
Find hotels and airbnbs near Mud Volcano (Map)