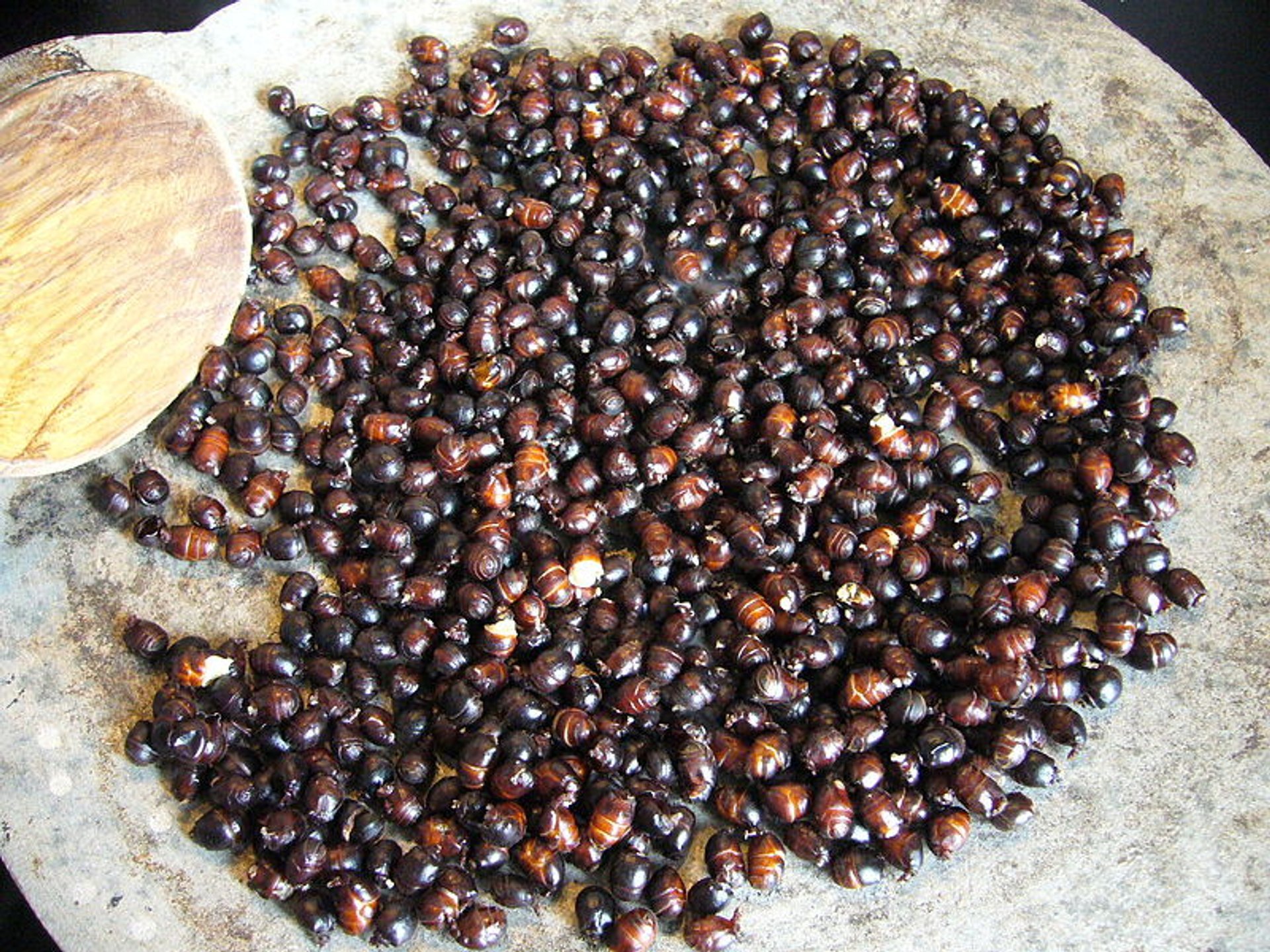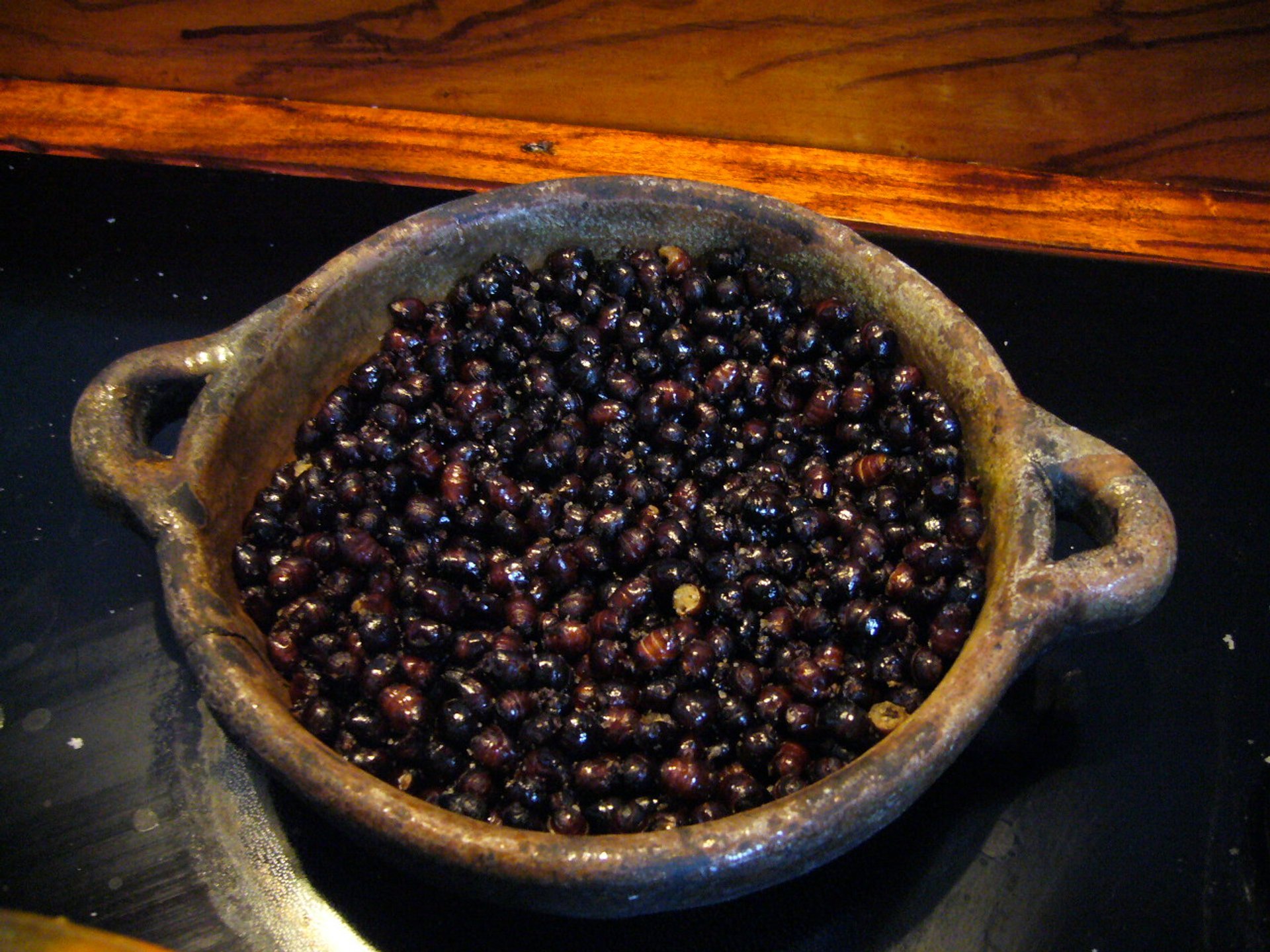 You think ants can't be eaten? Think again! Ants in Guatemala are delicious and the locals love them. Crunchy roasted ant butts (this is actually the edible part) taste like peanuts. They are cooked with a little butter and salt ​and commonly served with a tortilla and lime juice. Besides, these yummy treats are added to the famous guacamole made of mashed avocado, tomatoes, chili peppers, and chopped onions.
Leaf cutter ants are in season only in May, hence they are called "Zompopos de Mayo," so do not miss this exotic delicacy if you happen to be in Guatemala during this time which also marks the beginning of the rainy season.
You can buy zompopos mostly at the markets, where they are sold as snacks. They are available in Guatemala City at San Juan Sacatepéquez, Zone 4, and El Guarda markets, in zone 11. You can also try the Mercado Central, zone 1. Markets at Antigua Guatemala, Atitlán or Livingston also have this snack.
The name zompopo comes from the Mayan language. "Zonm" means ant and "popo" is big. Zompopos indeed grow up to 2 cm (0.7 in) long. Their underground colonies can extend up to 200 sq. m(2,152 sq, ft) and can host millions of worker ants.
Find hotels and airbnbs near Zompopos de Mayo (Map)