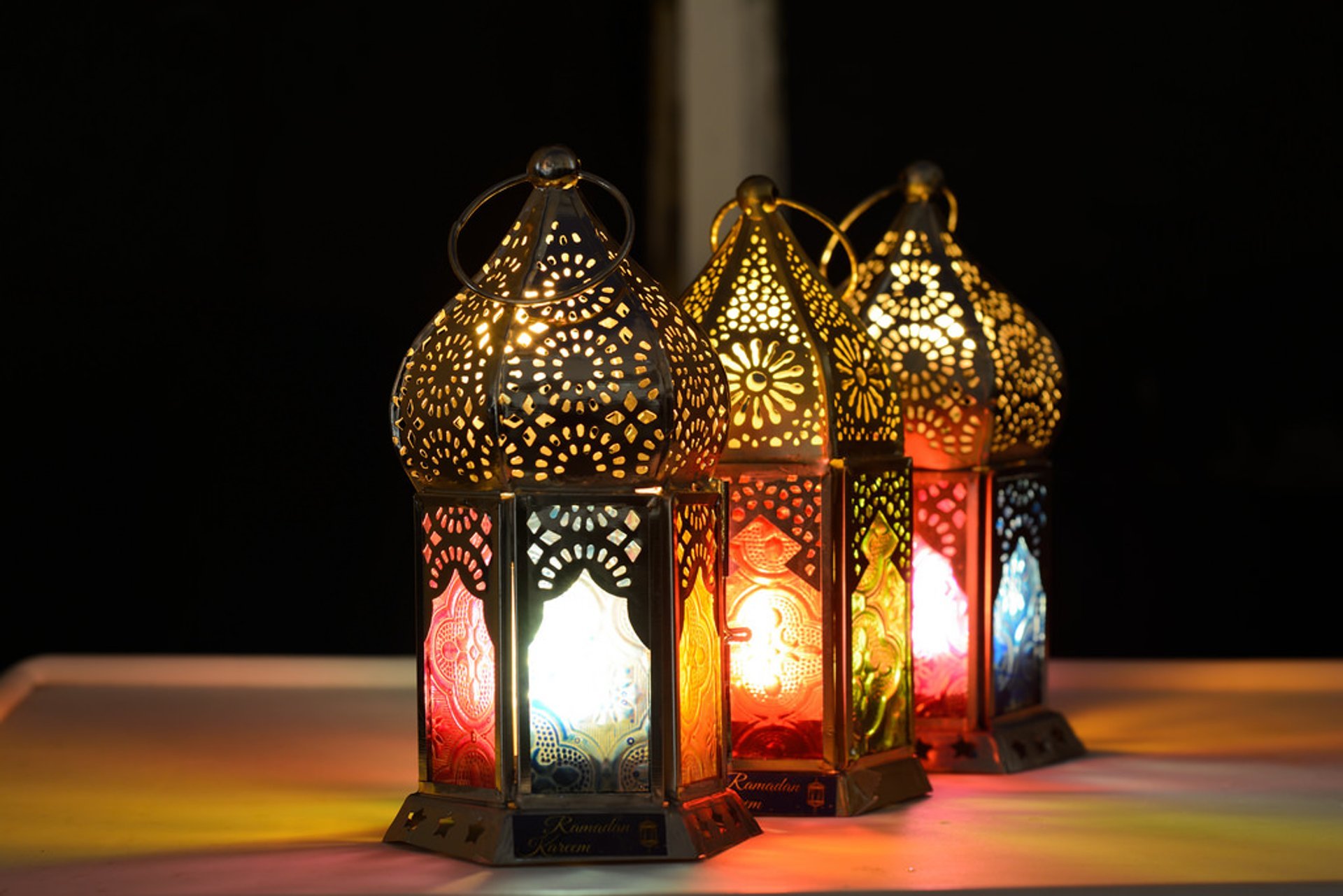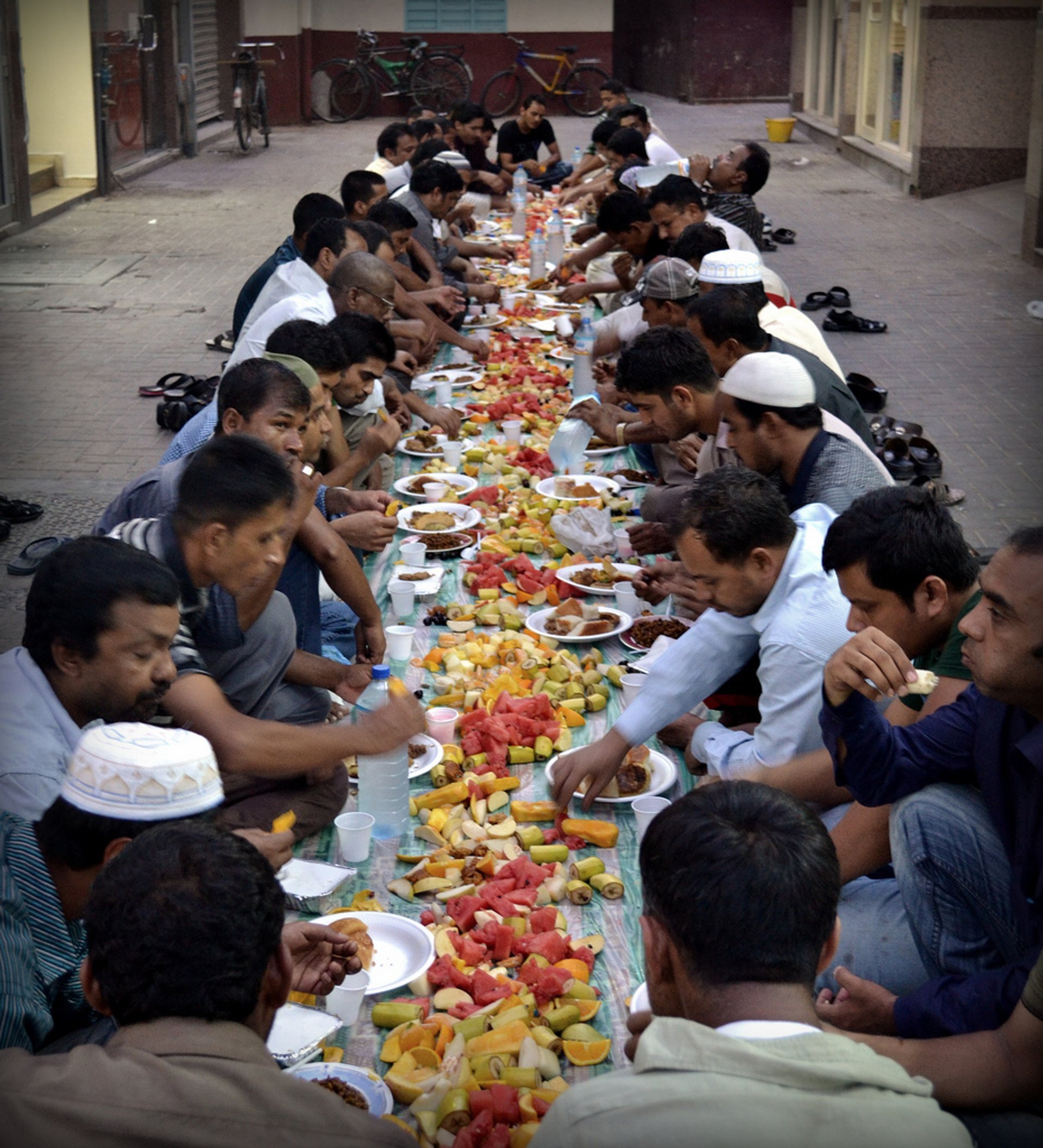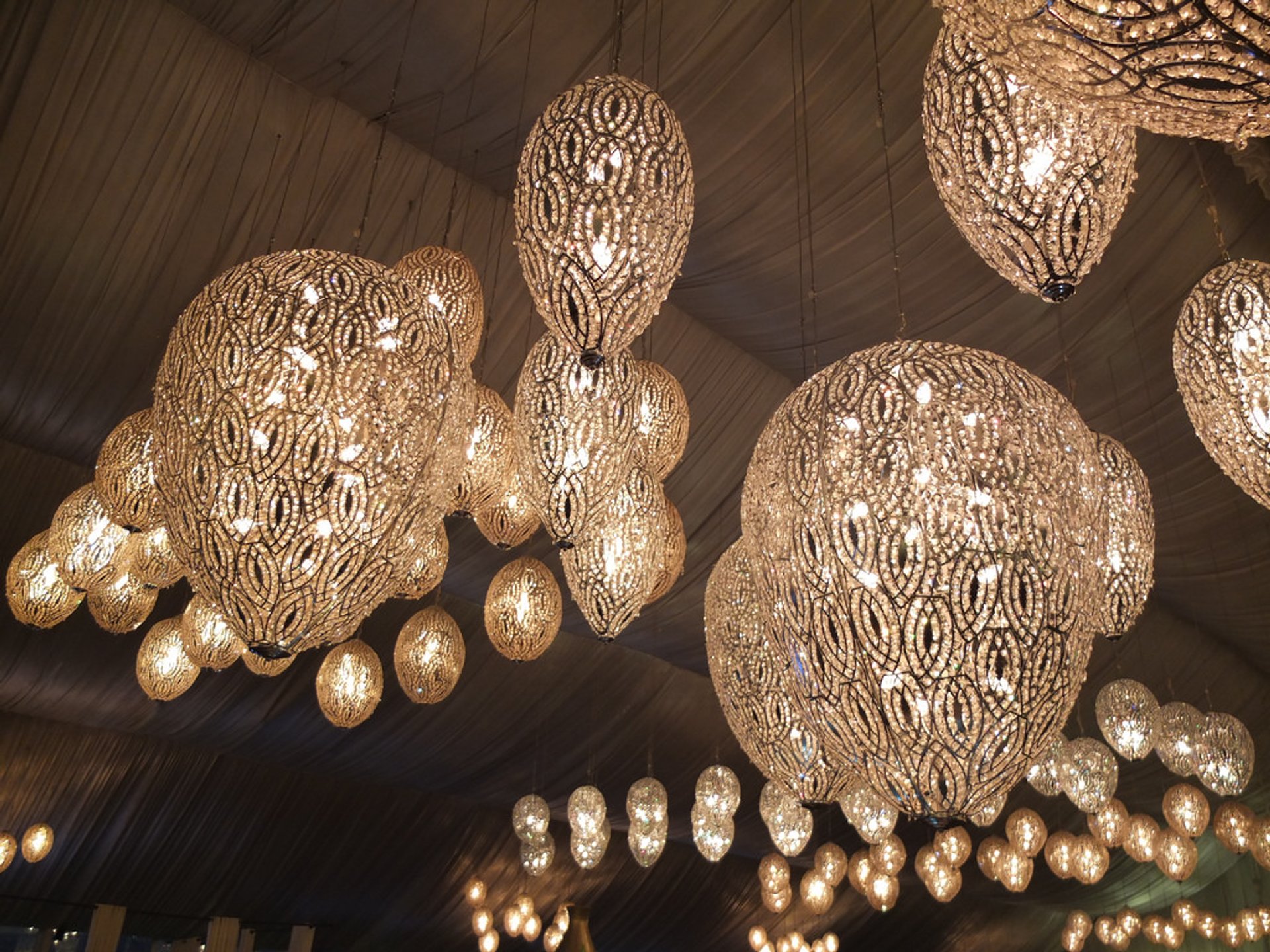 ©
Sreejesh Kalari Valappil
Ramadan, the ninth month of the Islamic calendar, lasts for 30 days, during which true believers engage in fasting and praying. Even if you are not participating, the city around you would seem hibernating. Alcohol and smoking are not welcome, especially around mosques.
One of the most popular Ramadan traditions is Suhoor—a pre-dawn meal. When it's still dark, Muslims get together to eat and prepare for the morning prayer. During the weekend, it's common to have suhoor in the restaurants to socialize, while during the weekdays, people mostly eat at home.
The meal eaten during the night is usually quite light. It can be Kunafeh—a delicious Arabic dessert made with soft cheese and topped with syrup. Also, you can try Katyef—pancakes with various sweet fillings. Ramadan in Dubai is the time when you can discover Arabic cuisine at its best despite the fasting. Thus, visiting Dubai during Ramadan might be a unique experience in this modern yet very traditional city.
Find hotels and airbnbs near Ramadan (Map)