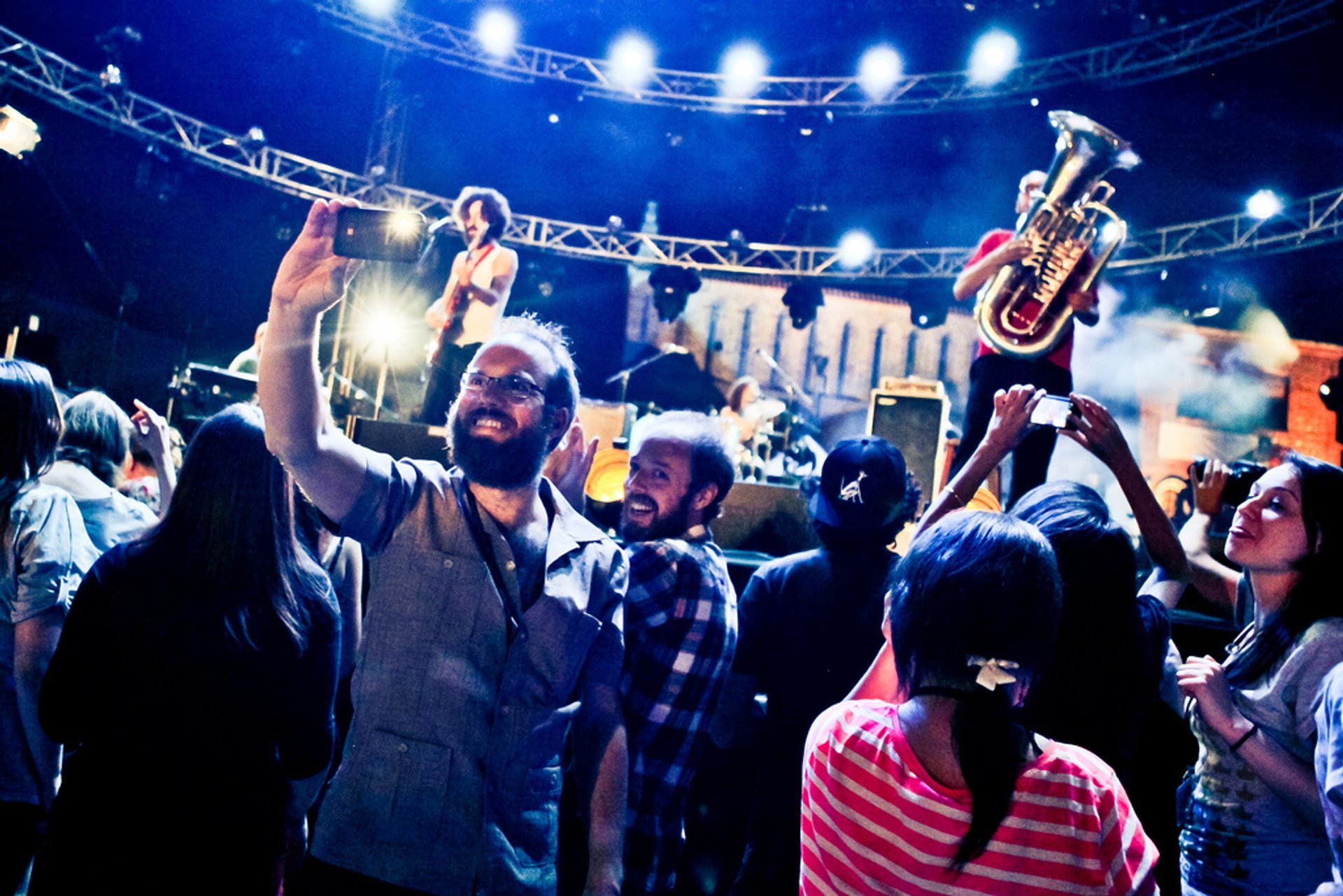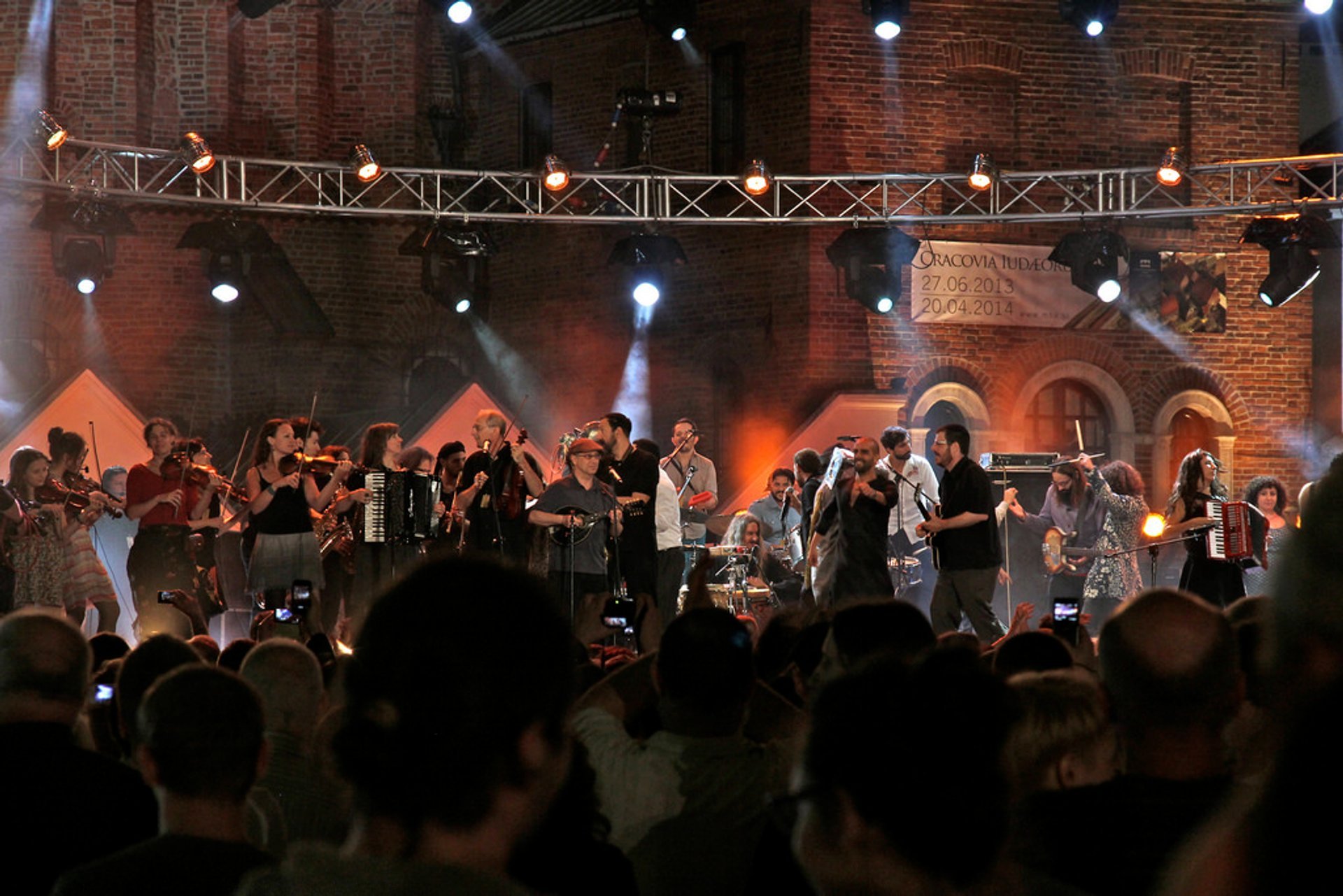 Mariusz Cieszewski | Ministry of Foreign Affairs of the Republic of Poland
Kazimierz ist ein historischer Stadtteil der Altstadt in Krakau, der seit Anfang des 14. Jahrhunderts fast eine unabhängige Stadt war. Dieser Ort ist eine einzigartige Mischung aus jüdischen und christlichen Kulturen. Obwohl die meisten ihrer Bewohner 1941 gewaltsam weggezogen wurden, ist Kazimierz in den nächsten Jahrzehnten zu einem der wichtigsten Zentren des kulturellen Lebens Krakaus geworden.
Eine große Anzahl von Touristen besuchen diesen Teil der Stadt jedes Jahr, aber nur in der Mitte des Sommers wird der Bezirk eine echte Attraktion. Traditionelle jüdische Musik ist in der Regel religiös. Doch Ende des 19. Jahrhunderts haben sich jüdische Komponisten bemüht, andere Genres zu schaffen. Das Jüdische Kulturfestival ist ein perfektes Kaleidoskop aus klassischen und modernen Klezmer-Bands, jüdischen Filmen, Buchmessen, öffentlichen Treffen und traditionellen Speisen.
Finde Hotels und Airbnbs in der Nähe von Jüdisches Kulturfestival (Karte)