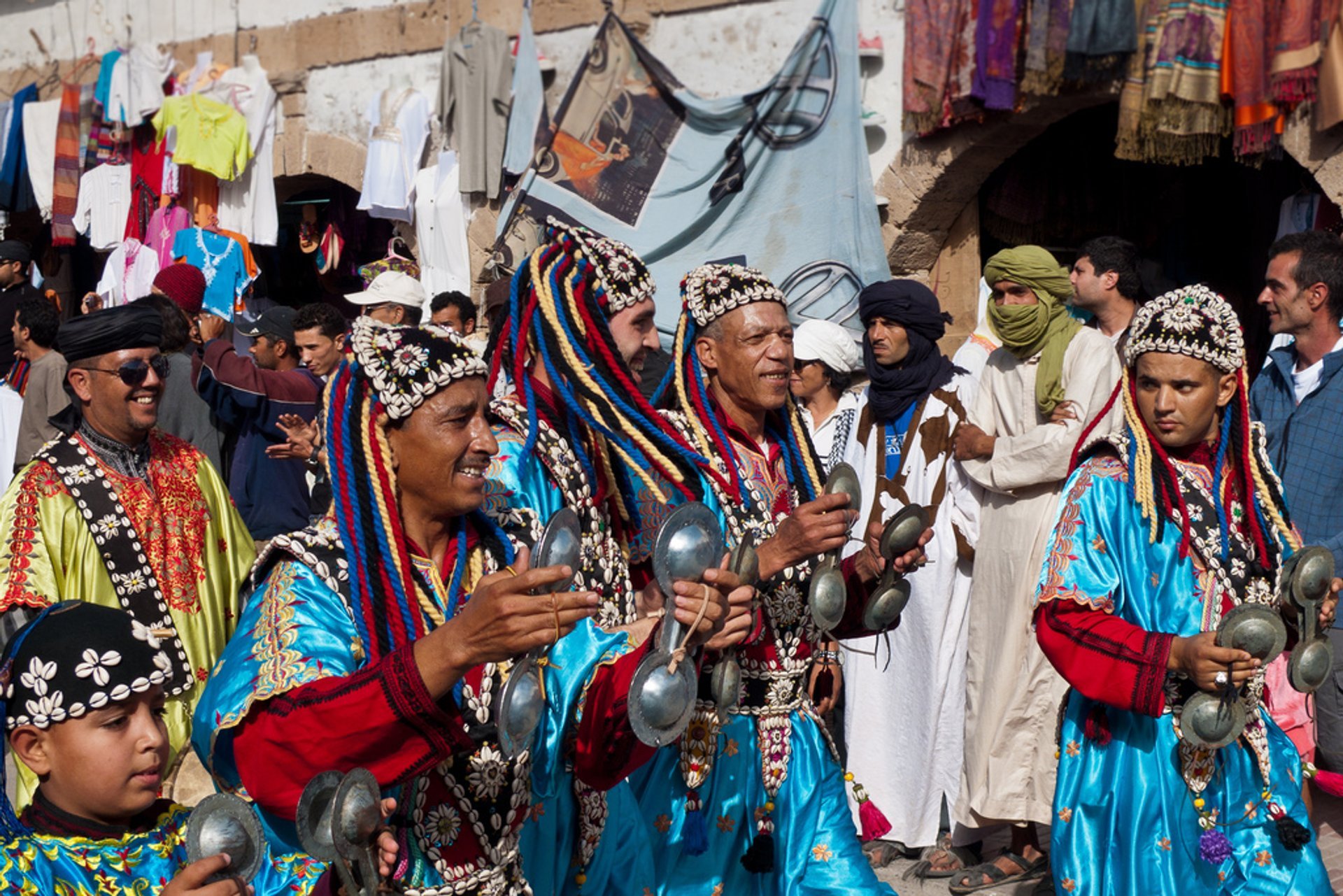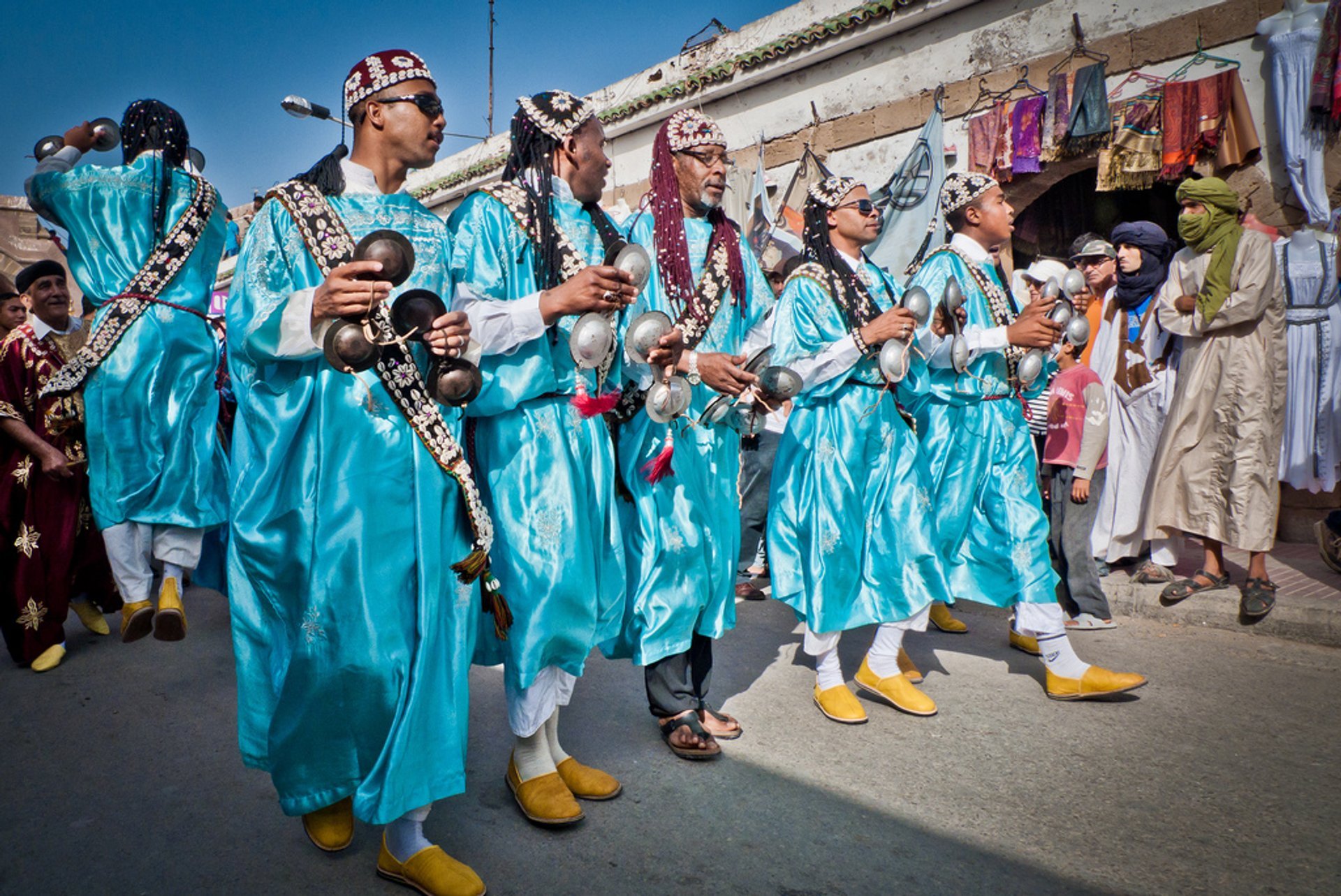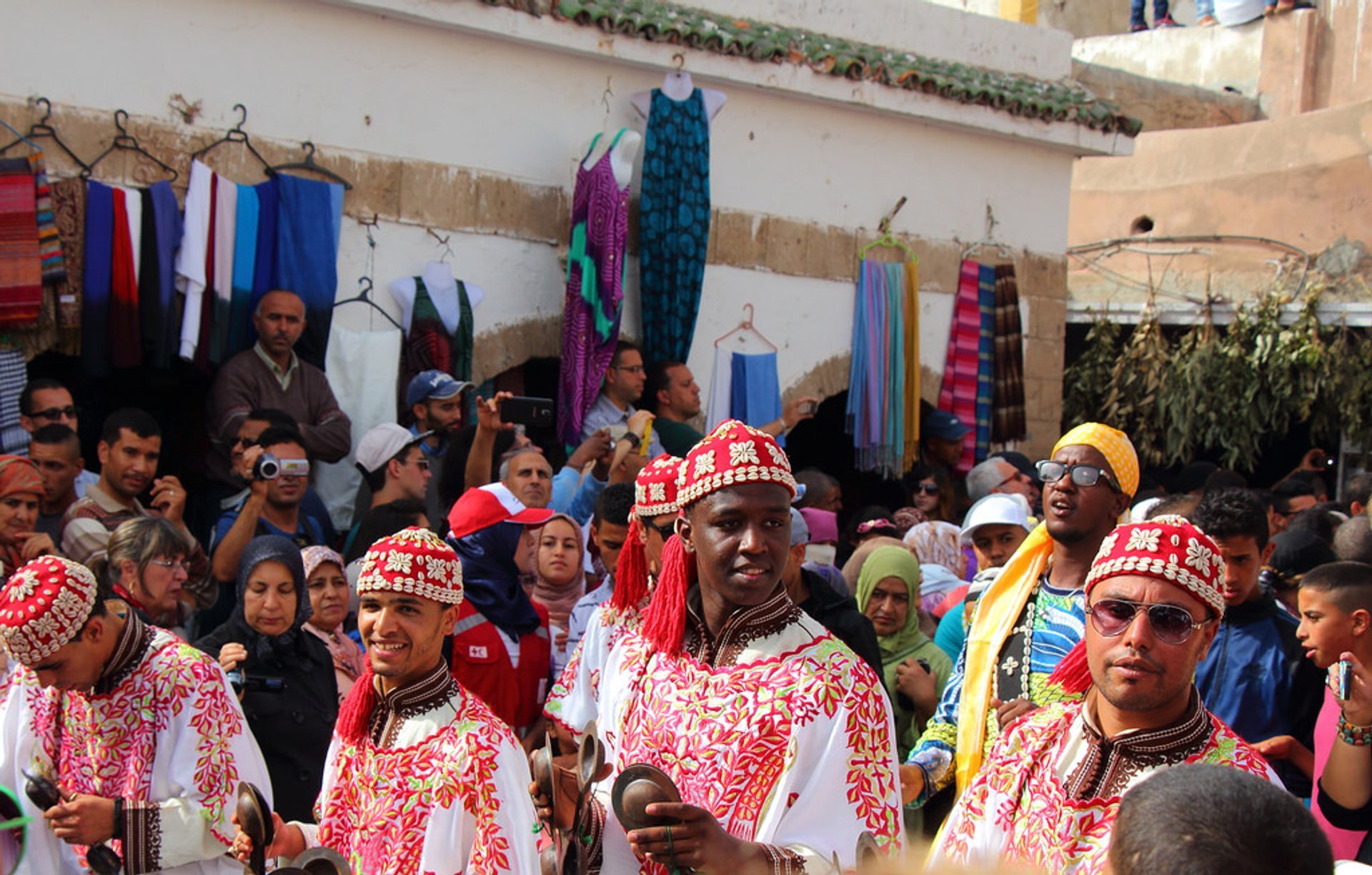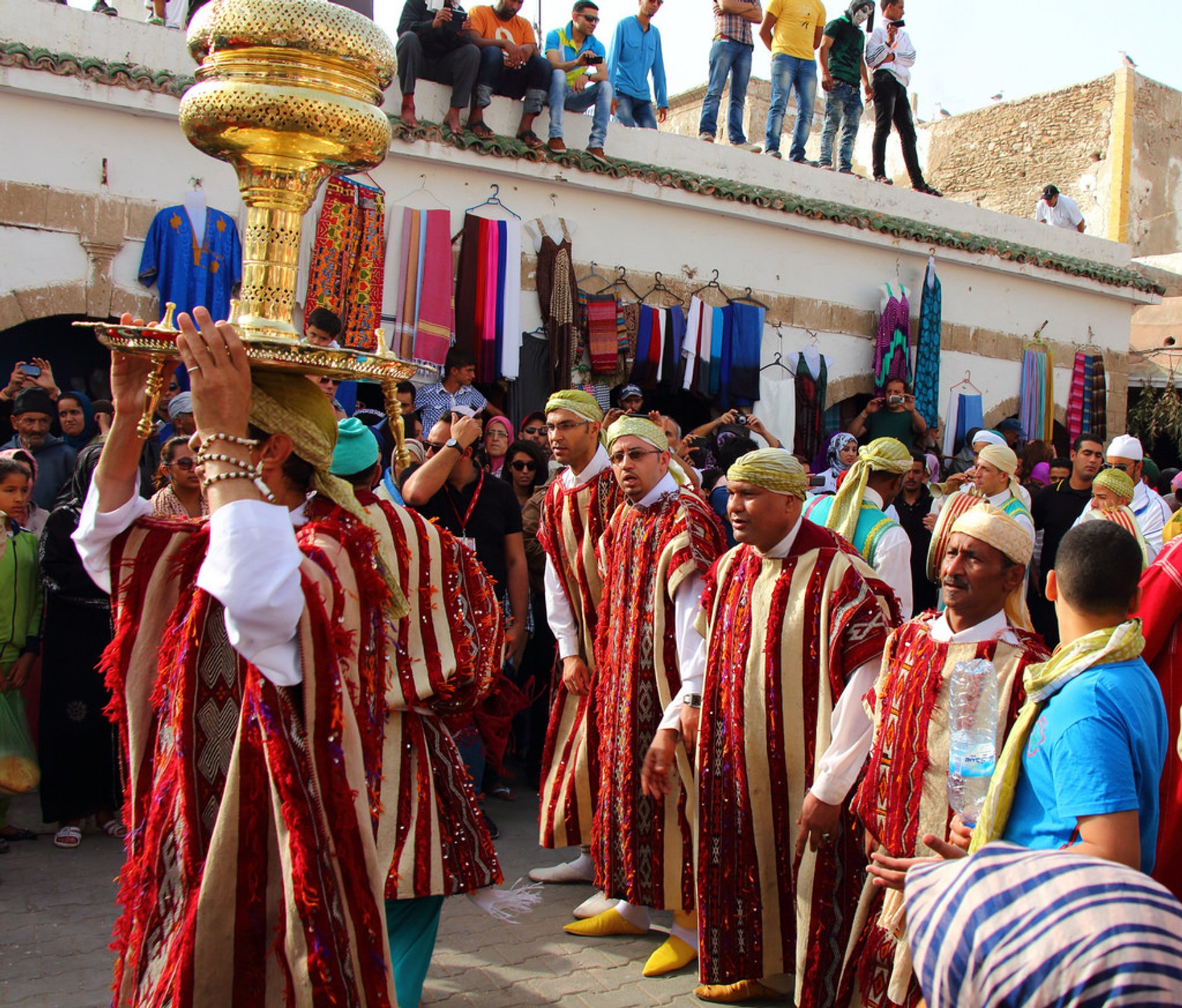 Gnawa oder Gnaoua ist ein einzigartiges Musikgenre, das von afrikanischen islamischen Spirituals stammt. Es verbindet traditionell Poesie mit Musik und Tanz und ist eng mit einem Gebet verbunden. Als das Genre aus Subsahara-Afrika entstand, berühren die Texte von Gnawa-Liedern typischerweise das sensible Thema ihrer marginalisierten Vergangenheit mit Vertreibung und Misshandlung und anderen täglichen Elenden der schwarzen Sklaven.
Marokko ist das Epizentrum der Gnawa Musik, und es veranstaltet jährlich Gnaoua World Music Festival. Das Festival zeigt einmal im Leben das Treffen des arabischen und subsaharischen Afrikas mit einer spektakulären Mischung afrikanischer Magie und islamischer Rituale. Es findet jährlich in der Stadt Essaouira statt und zieht rund 500.000 Besucher an.
Seit seiner ersten Ausgabe im Jahr 1998 hat es modernisiert, und heute Gnawa Musiker neigen dazu, die Kern spirituelle Musik mit anderen Genres wie Jazz, Blues, Hip-Hop und Reggae zu verbinden.
Einige der großen Musiker, die seitdem auf dem Festival aufgetreten sind, sind Trio Joubran mit Bluesman Justin Adams, Eric Legnini, Toumani Diabaté, KyMani Marley, dem National Orchestra of Barbès, Wayne Shorter, Hassan Hakmoun, Adam Rudolf, Will Calhonn, Sussan Deyhim, Yéyé Kanté, Steve Shehan, Adam Rudolph, Yaya Ouattara, Mokhtar Samba, Jamey Haddad, Randy Weston, Jacques Schwarz-Bart, Adam Rudolph, Pharoah Sanders, The Wailers, Keziah Jones, Doudou N'Diaye Rose, Omar Sosa, Paolo Fresu und Ramon Valle.
Finde Hotels und Airbnbs in der Nähe von Das Gnaoua Weltmusikfestival (Karte)