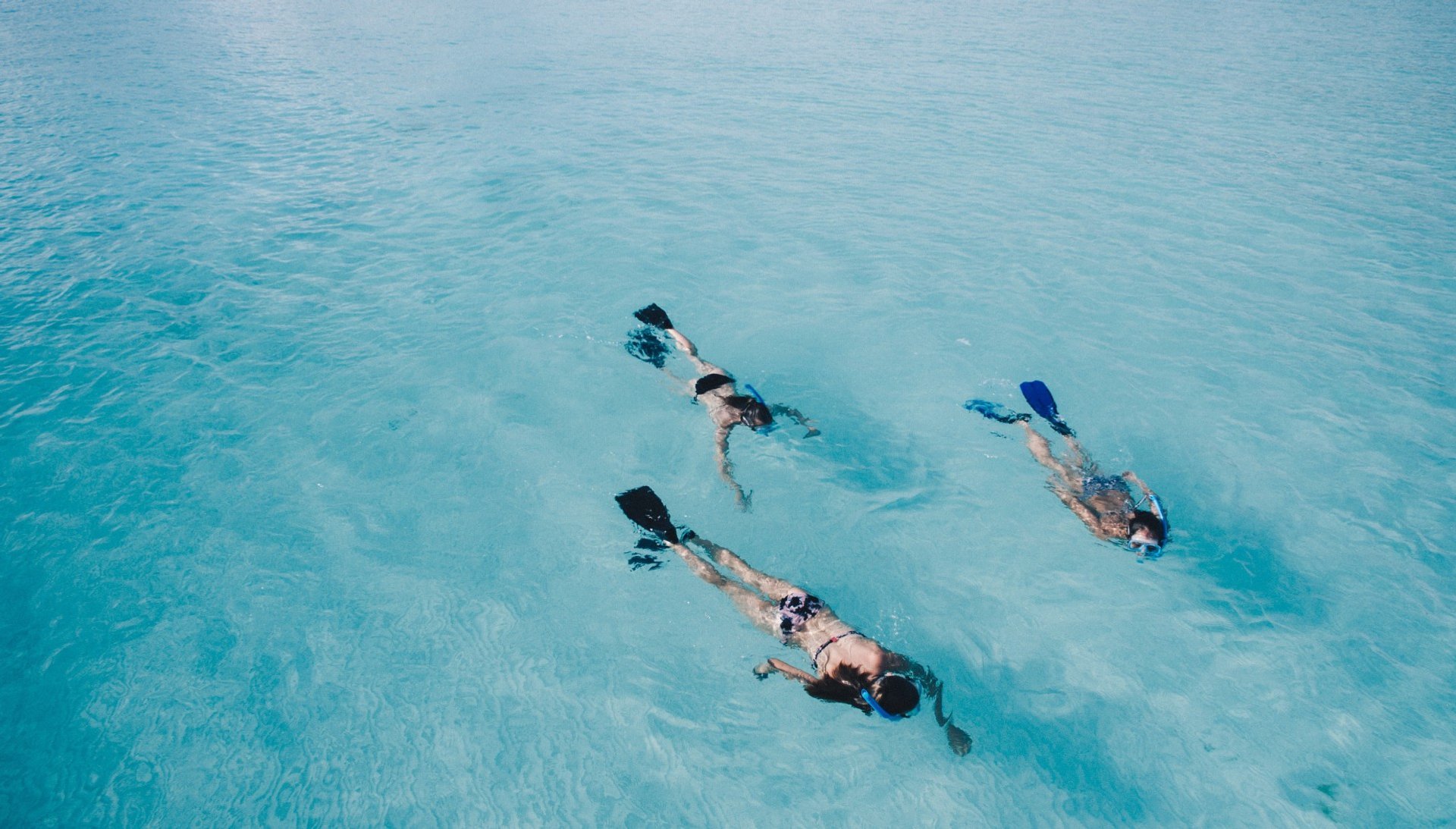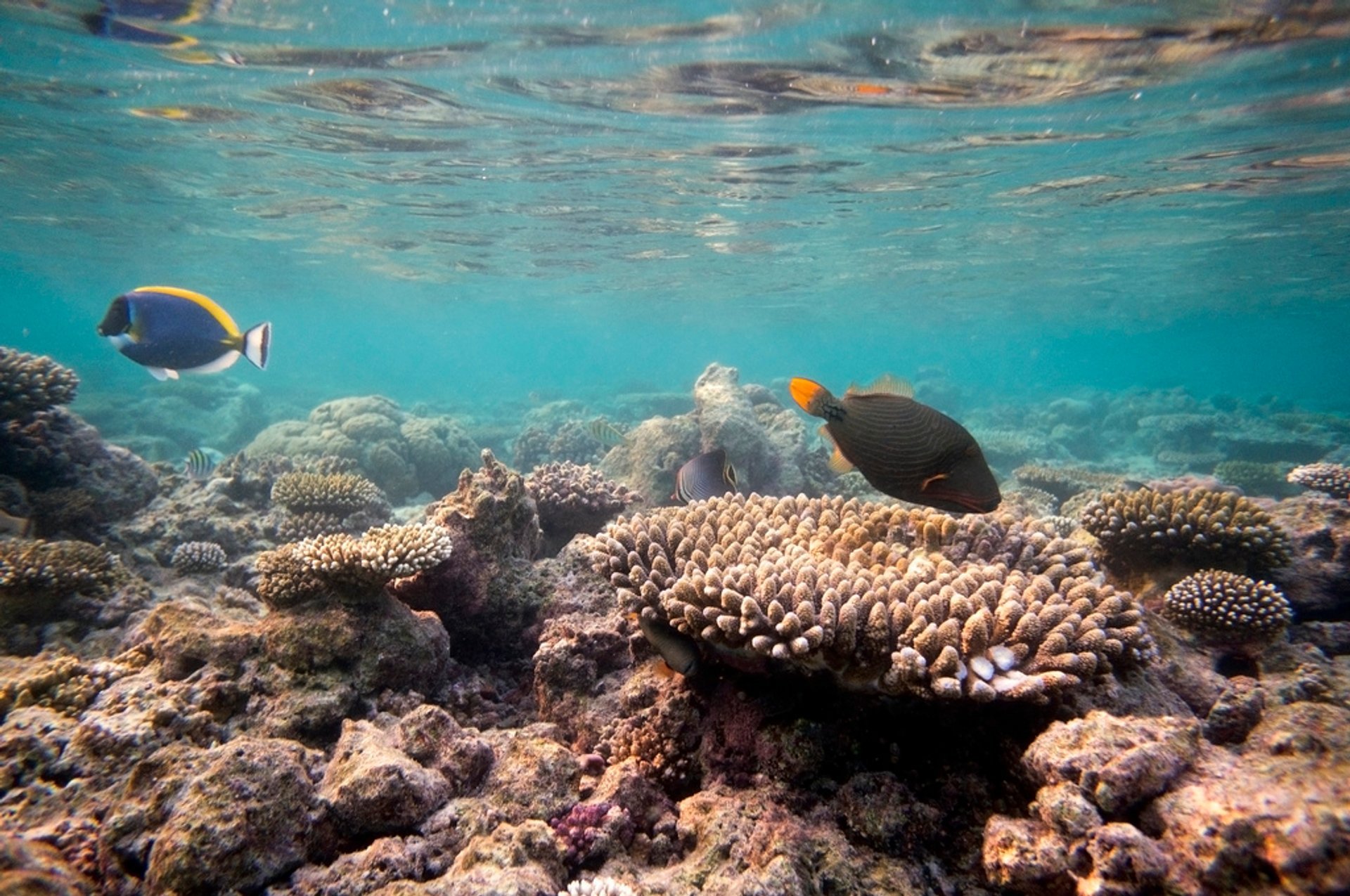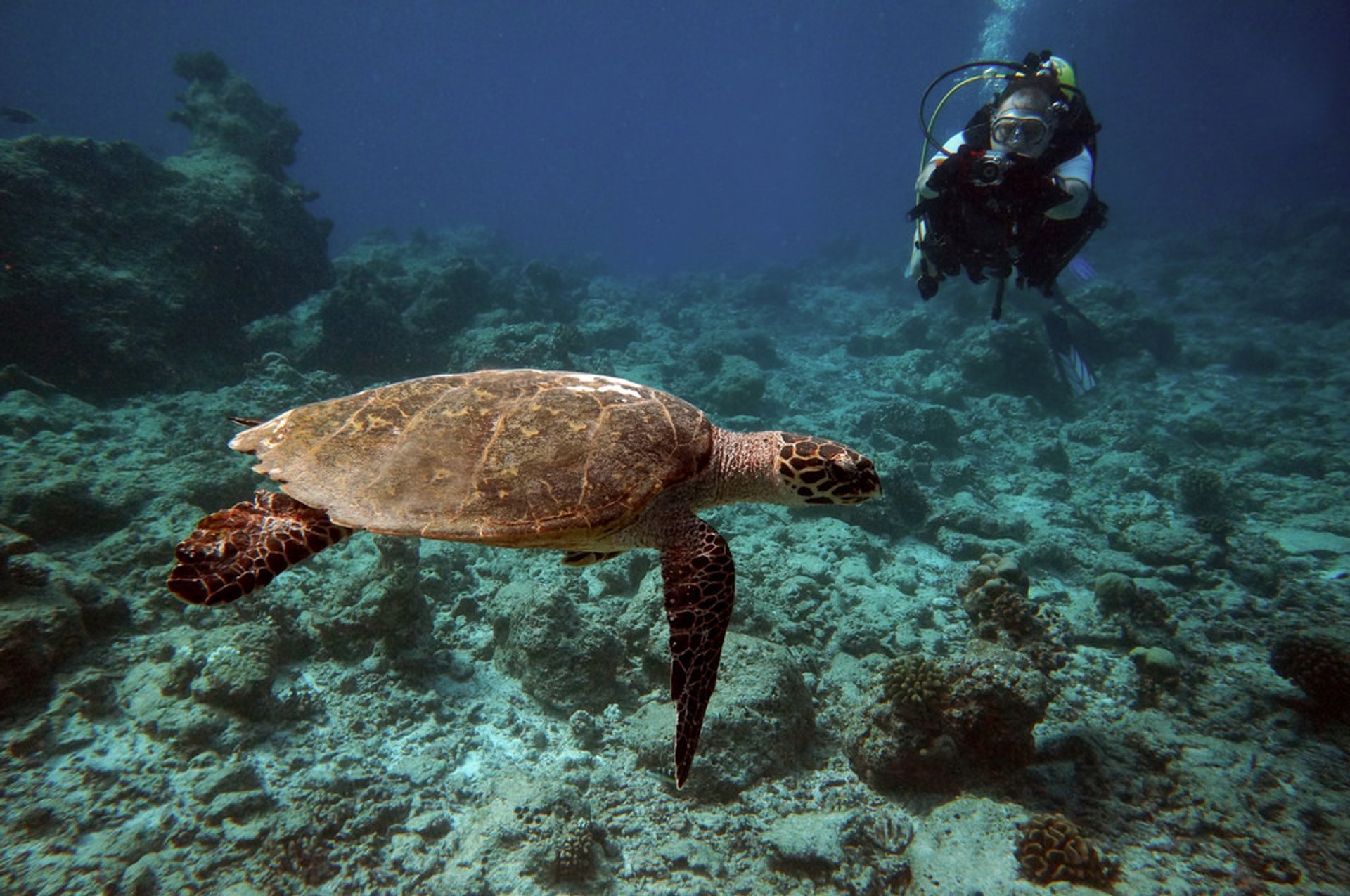 See accommodations nearby
Meet the greatest variety of marine creatures, from the tiniest plankton organisms to huge fish like white sharks. During an underwater adventure you'll be able to see up to 1,000 species of fish, whales, dolphins, crabs, shrimps, sponges, corals, and so much more. Make sure to explore the gems hidden in numerous channels between hundreds of islands, these waterways unite the Indian Ocean with lagoons and could shelter any wandering species. Besides, there are shallow areas inside lagoons perfectly appropriate for snorkelling. The best season to explore local underwater life is January to April—visibility is just excellent at this time!
Some of the best diving destinations include Baa Atoll, Kuramathi and Baros. Maximum depth for diving is 30 m(98 ft). All divers also need a travel insurance that covers diving. Also, make sure not to cause damage to fragile coral reefs, that make Maldives such a unique diving spot.