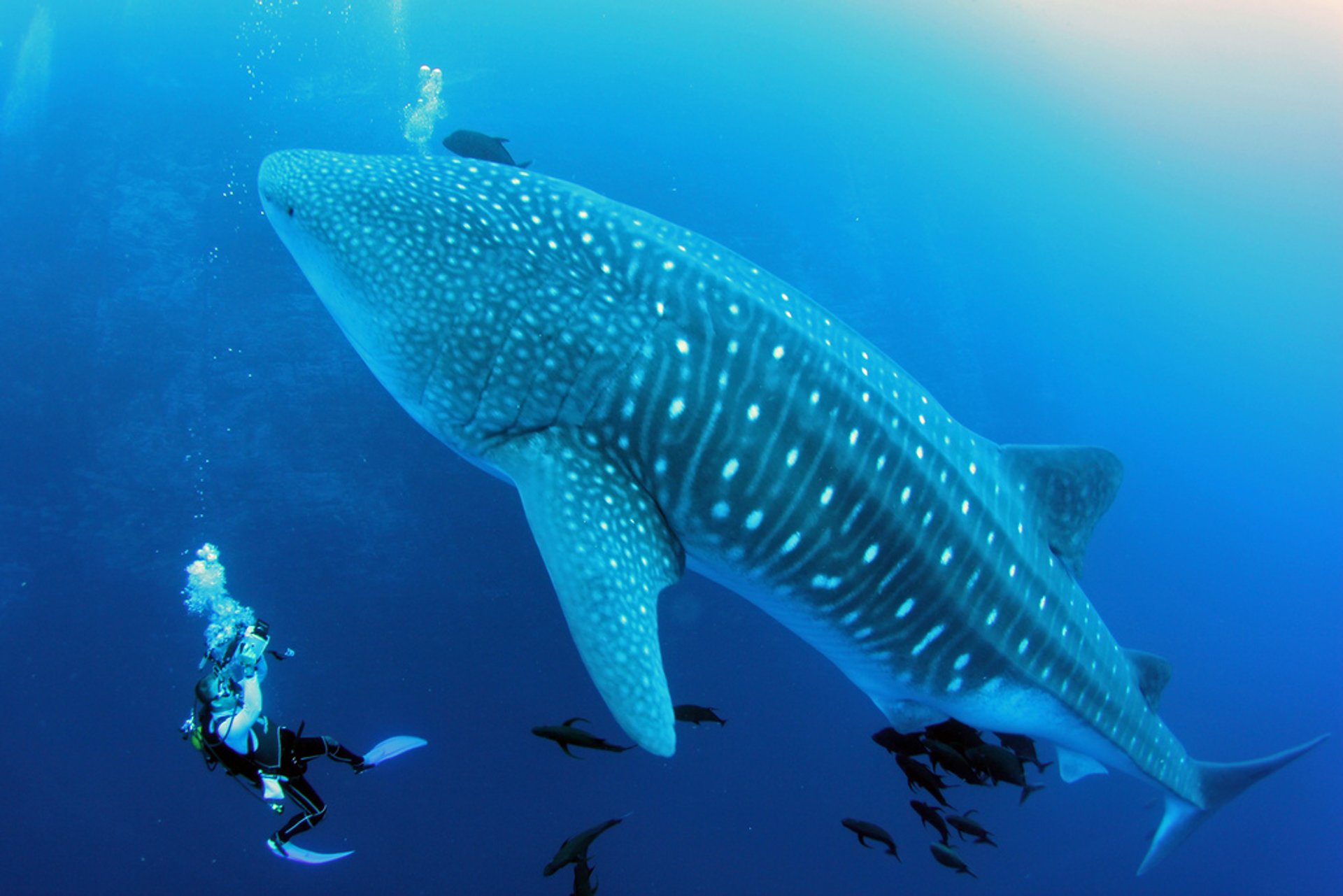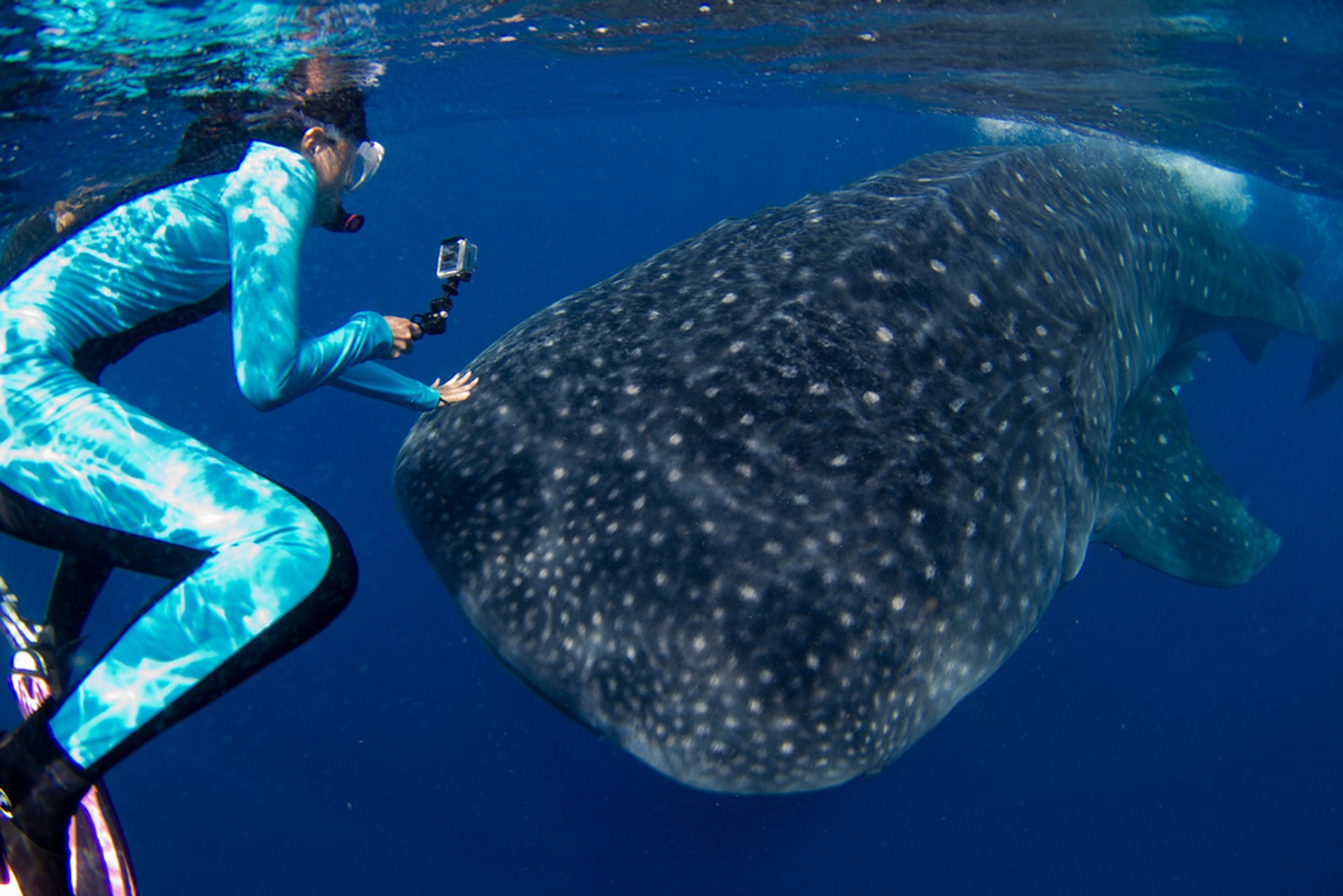 Whale sharks are among the largest fish species on the planet. They grow up to 20 m (65 ft) in length. Imagine what it's like to swim side by side with a fish 10 times bigger than you— it's thrilling and totally safe! Paradoxically enough, the largest fish feeds on the smallest microorganisms, like plankton, so you have nothing to worry about.
Mexico is one of the world's best destinations to swim with whale sharks, as hundreds of these huge fish remain in the waters of the Yucatan Peninsula. The season runs from June through September. This is when the sharks are abundant in waters around Cancun, Isla Mujeres, Isla Contoy, and Isla Holbox. The peak months are July and August.
In the spring whale sharks also flock to the nutritious waters of the Sea of Cortez along the Pacific coast of Mexico. In Baja California, you can also see whale sharks from November to May. Whale watching tours are offered in Los Cabos. One of the best places to go snorkeling with gentle giants is fish-rich Cabo Pulmo National Marine Park. The season runs from November to May, with spring month being the peak time.
Find hotels and airbnbs near Swimming with Whale Sharks (Map)