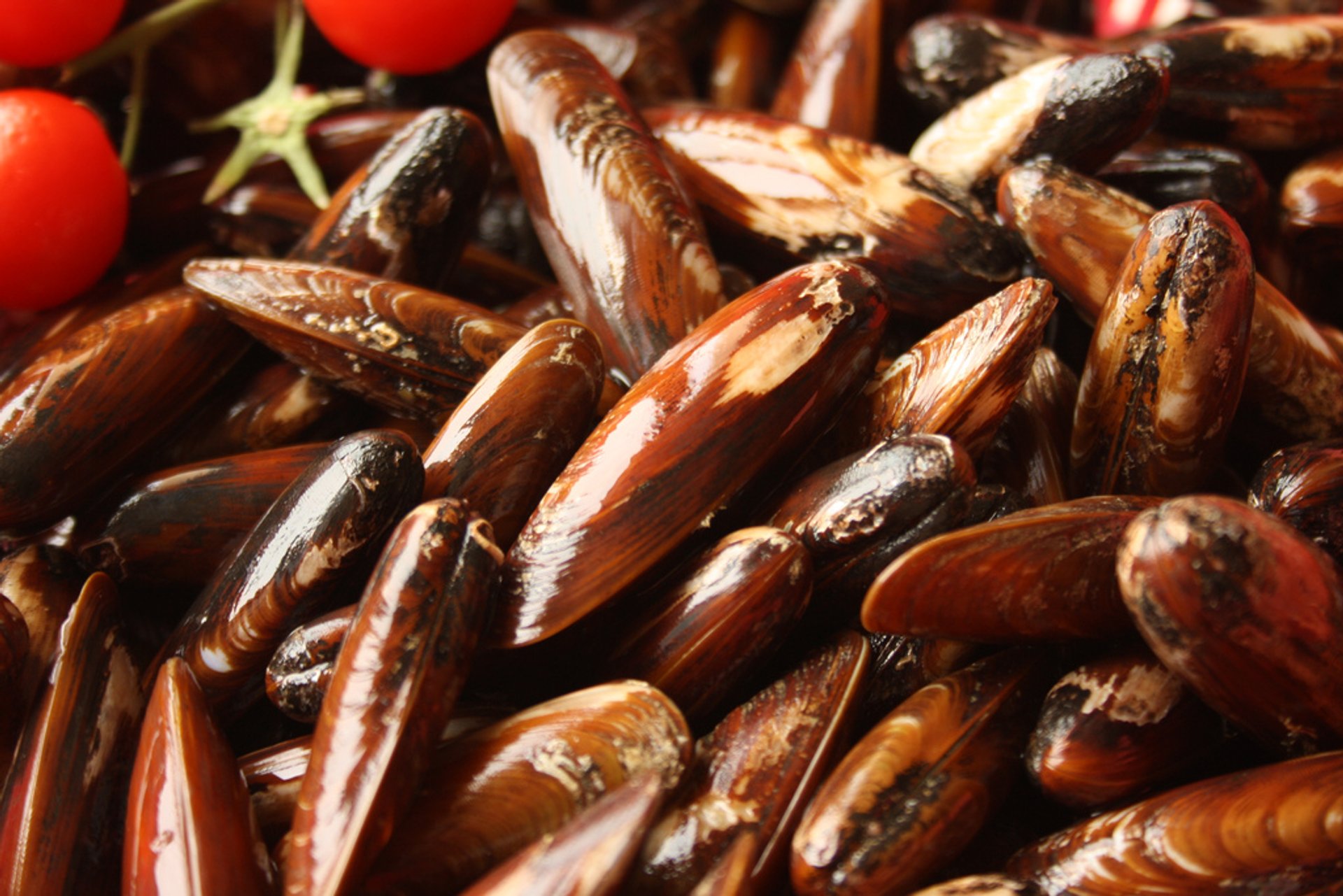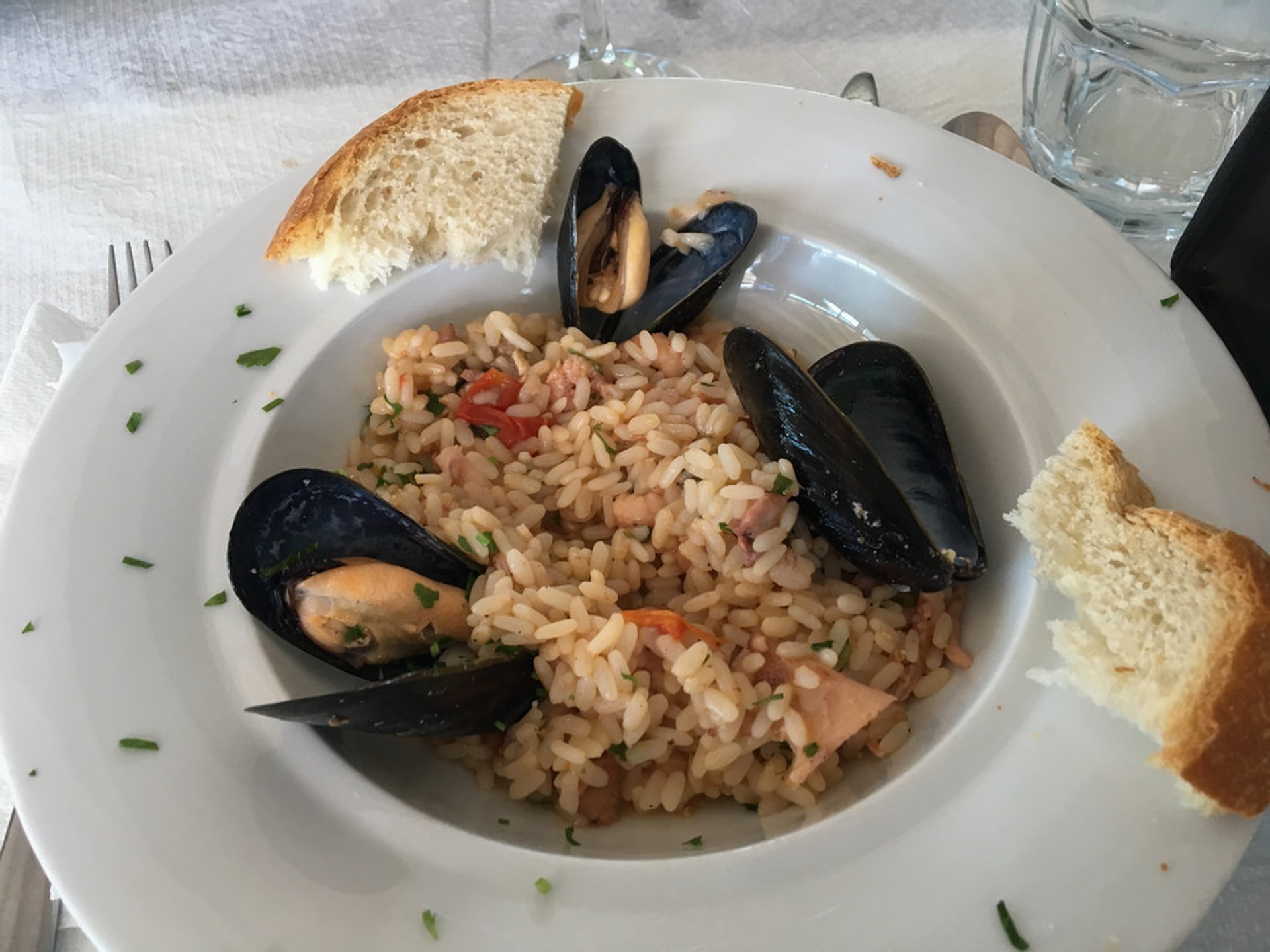 In Albania, fish and seafood are the freshest. Besides, there are excellent chefs who know their business well. The "Queen" of the table at the Albanian Riviera is the mussel. Mussels can be served by choice in shells or peeled in oil. Also, mussels are added to pasta, risotto, pizza, and other dishes.
Raw mussel, cooked with olive oil, lemon, and parsley, accompanied by a glass of homemade white wine, is an ideal combination. You can try mussels in restaurants and taverns. Mussels in Albania are grown on special plantations in the sea, in the south of the country at Lake Butrint.
New mussels are delicious during the summer harvest season. Every year, the village of Ksamil offers mussel tours running from May to the end of September. It also holds Mussel Fest in May or June, which symbolises the opening of the tourist season in Sarandë. During the festival, you can enjoy dishes from the best chefs of Albania and their culinary masterpieces. Both tourists and locals come for this festival, as nowhere else will you be able to try such tasty and fresh mussels along with other kinds of seafood.
Find hotels and airbnbs near Mussel Season (Map)