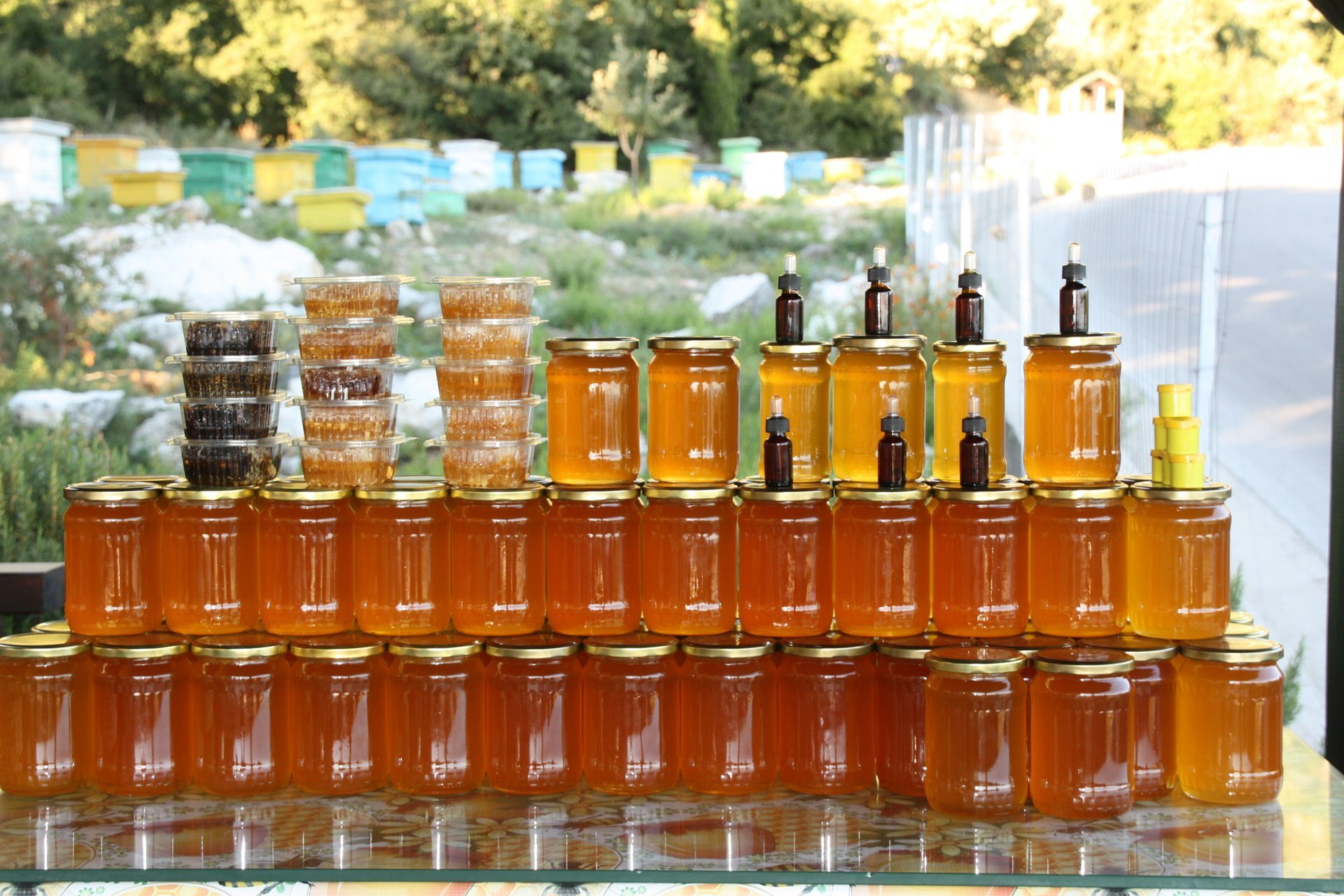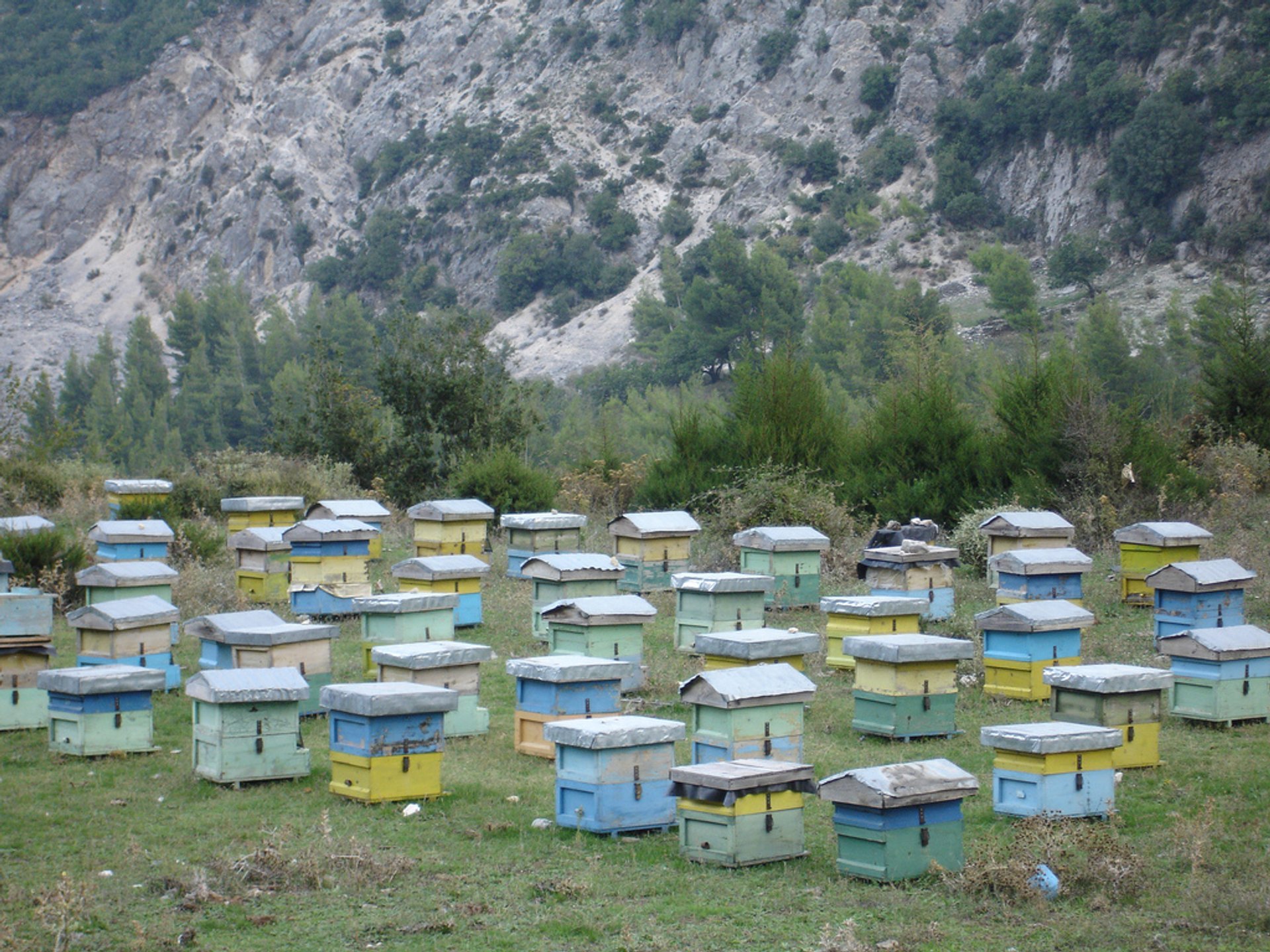 The extended honey harvest season in Albania runs from June to December. The sweet product is harvested all around the country in summer, autumn and partially even winter months, depending on the variety. During the season, you can buy fresh honey both in grocery stores and in the markets.
The earliest honey is available in the markets of Central Albania in June. In the areas of Berat or Skrapar, beekeepers collect sweet flower honey and chestnut honey (in the Northern Alps and Pogradec). In July, sunflower honey from the Lushnja region and natural honey from Korça arrive in the shops of the country. The area of Llogara provides fresh honey from three plants, such as heather, thyme and "urdha"—it's available between the middle of August and the end of September. The autumn-winter period, namely October to December, is the season of strawberry tree honey (or Maré honey) harvested in Central Albania, particularly in the region of Përmet.
Curious travellers might want to explore local honey farms. Beekeepers are usually willing to share their experience. One might also join a food tasting tour. Tirana countryside offers one that combines honey farms of Fushë Prezë with the vineyards of Eminas i Vogël and Marikaj's olive oils.
Find hotels and airbnbs near Honey Harvest (Map)