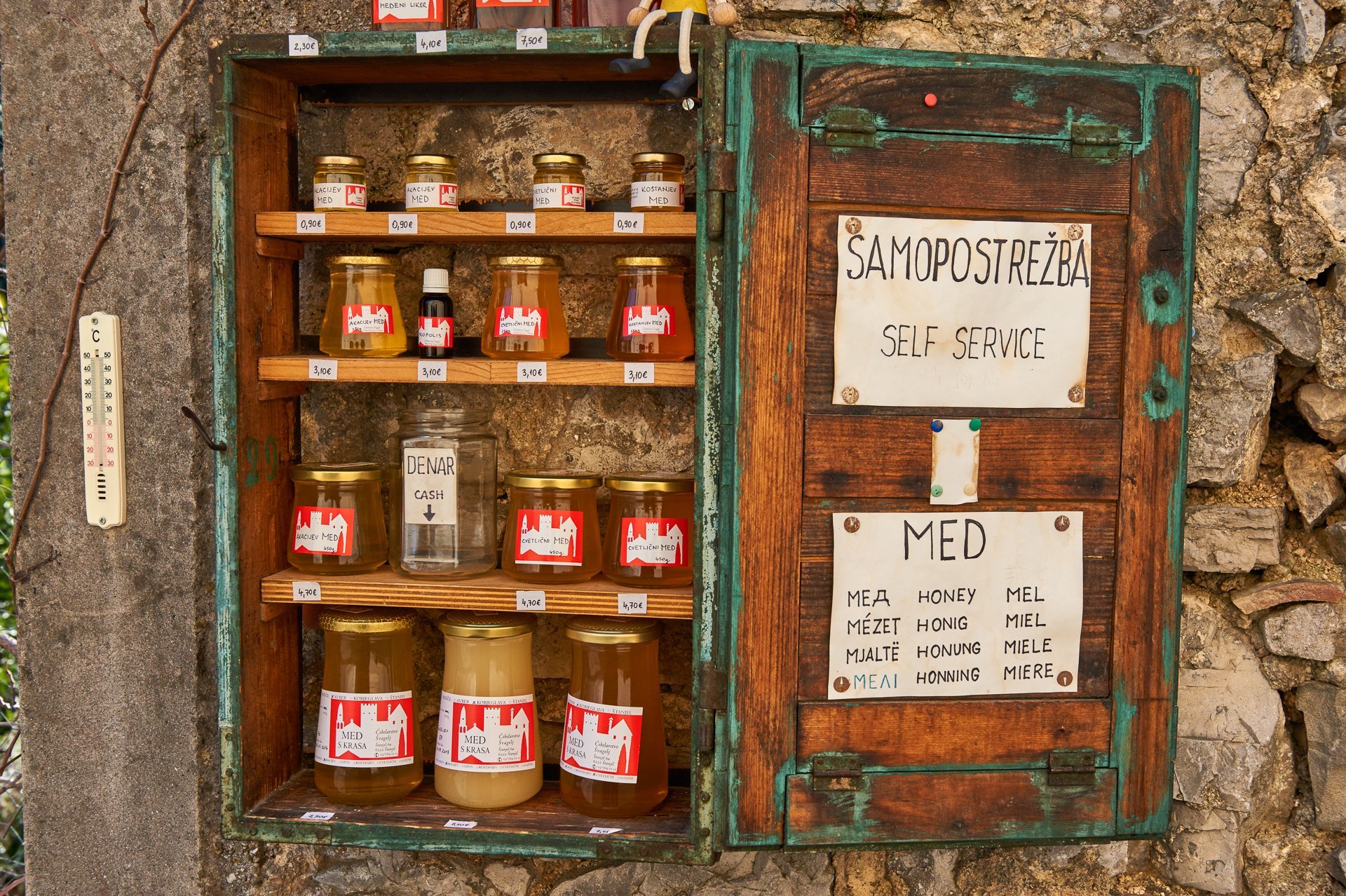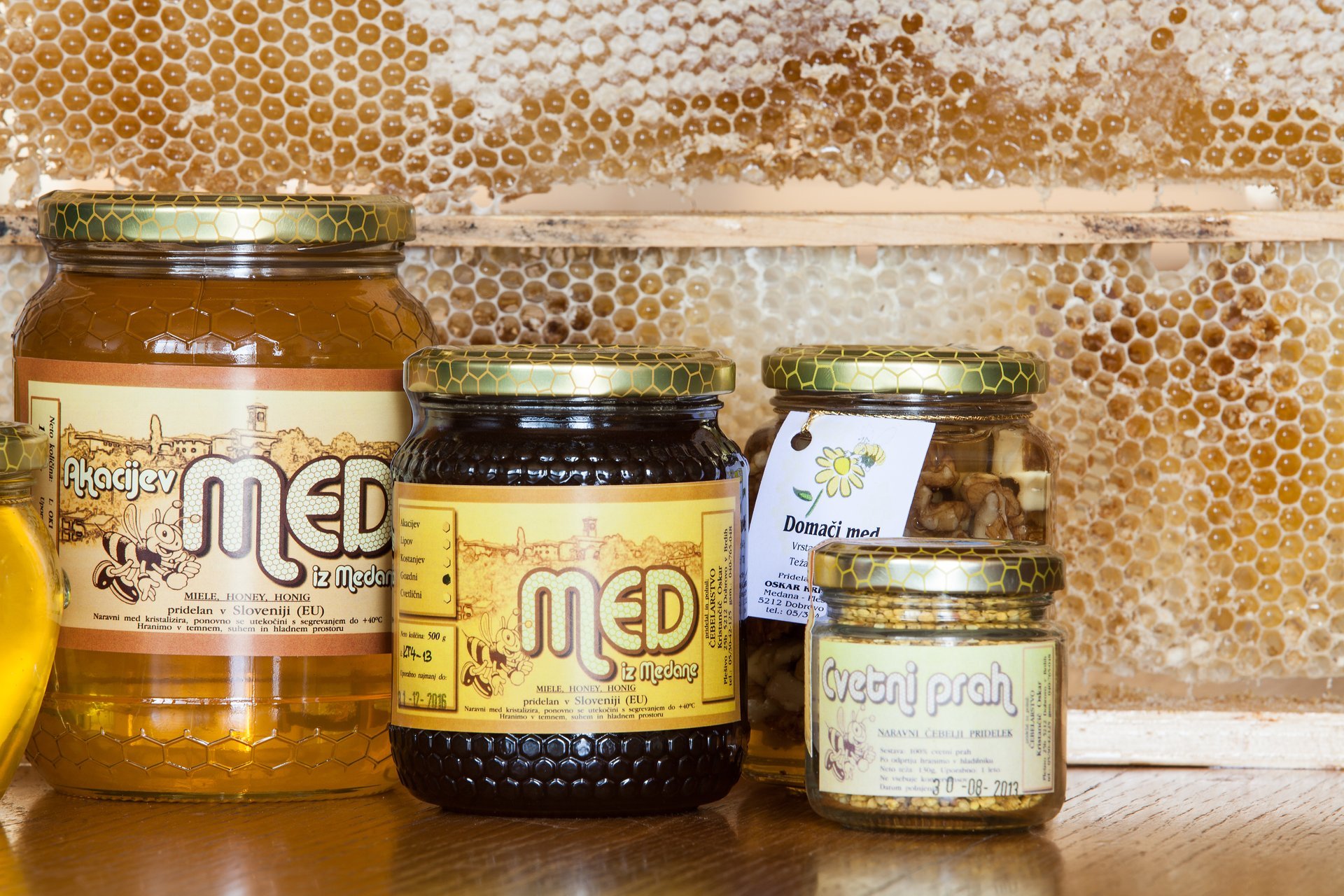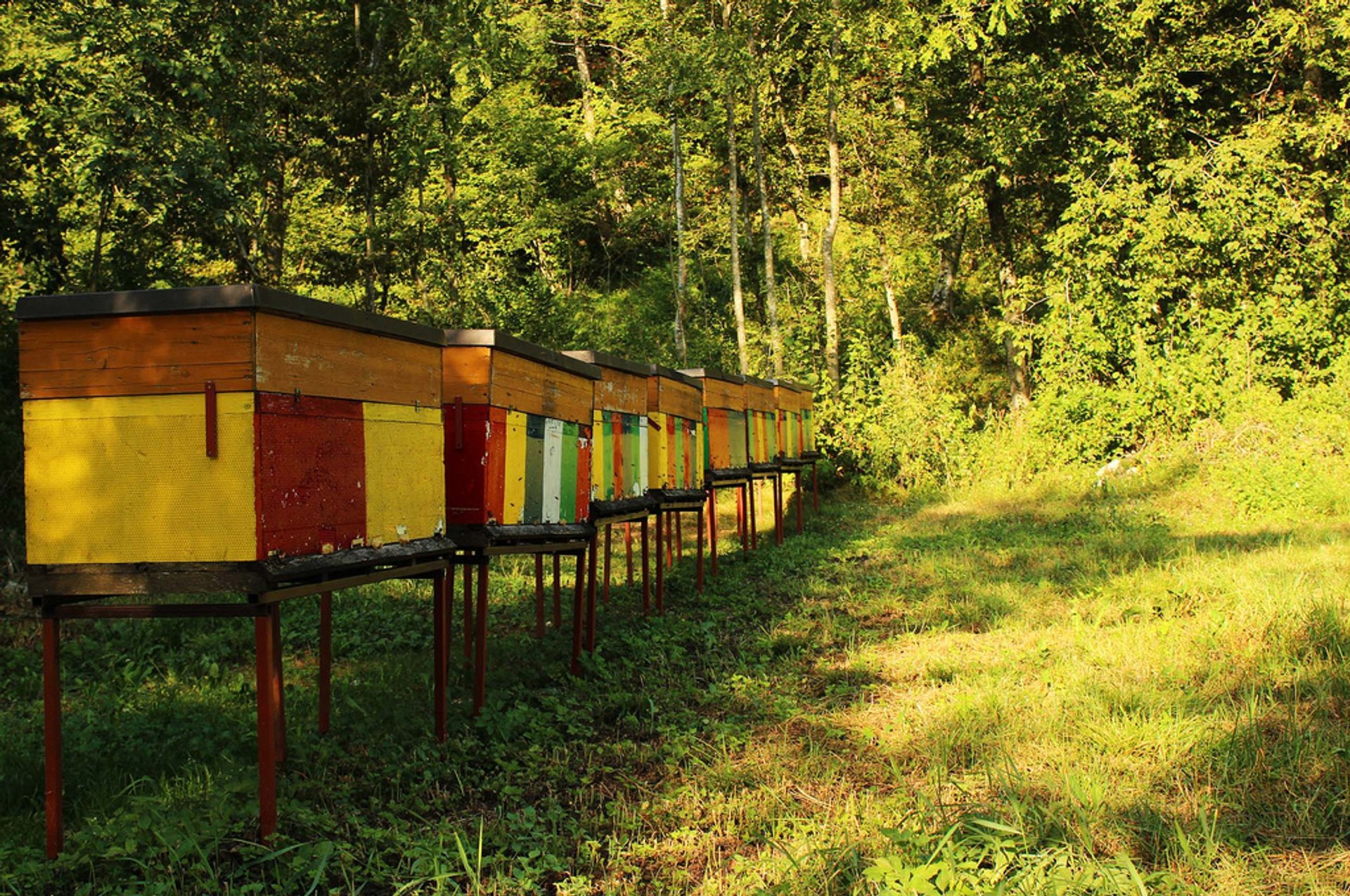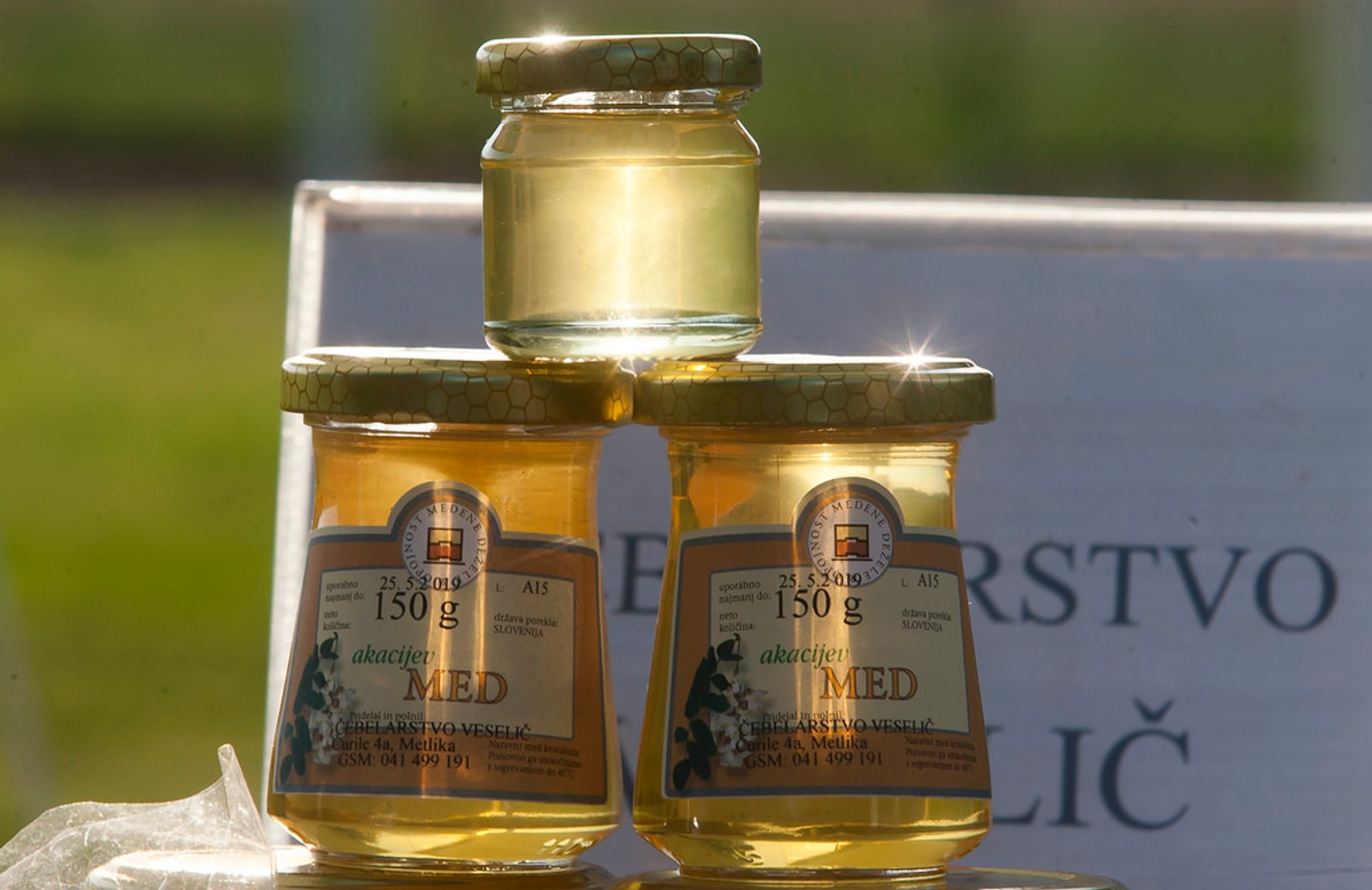 ©
Iztok Medja | slovenia.info
Beekeeping has a special place in the hearts of Slovenians and in the economy of their country as one of the oldest traditional crafts. There's even a statistic that says that four people out of every thousand are engaged in this activity, making Slovenians a truly beekeeping nation.
All this Slovenian honey comes from only one species of bees—the Carnelian honeybee which is an autochthonous species in the country and no other bees can be populated.
The honey these bees produce is not only incredibly sweet, but also is used in medicine and beauty. You can find rich variety of Carnelian honey: flower honey, forest honey, acacia honey, linden honey, and spruce honey.
The honey is mostly gathered in June, after the period when the bees are the most abundant and busy, so summer is the best time to purchase this incredibly sweet and special Slovenian honey.