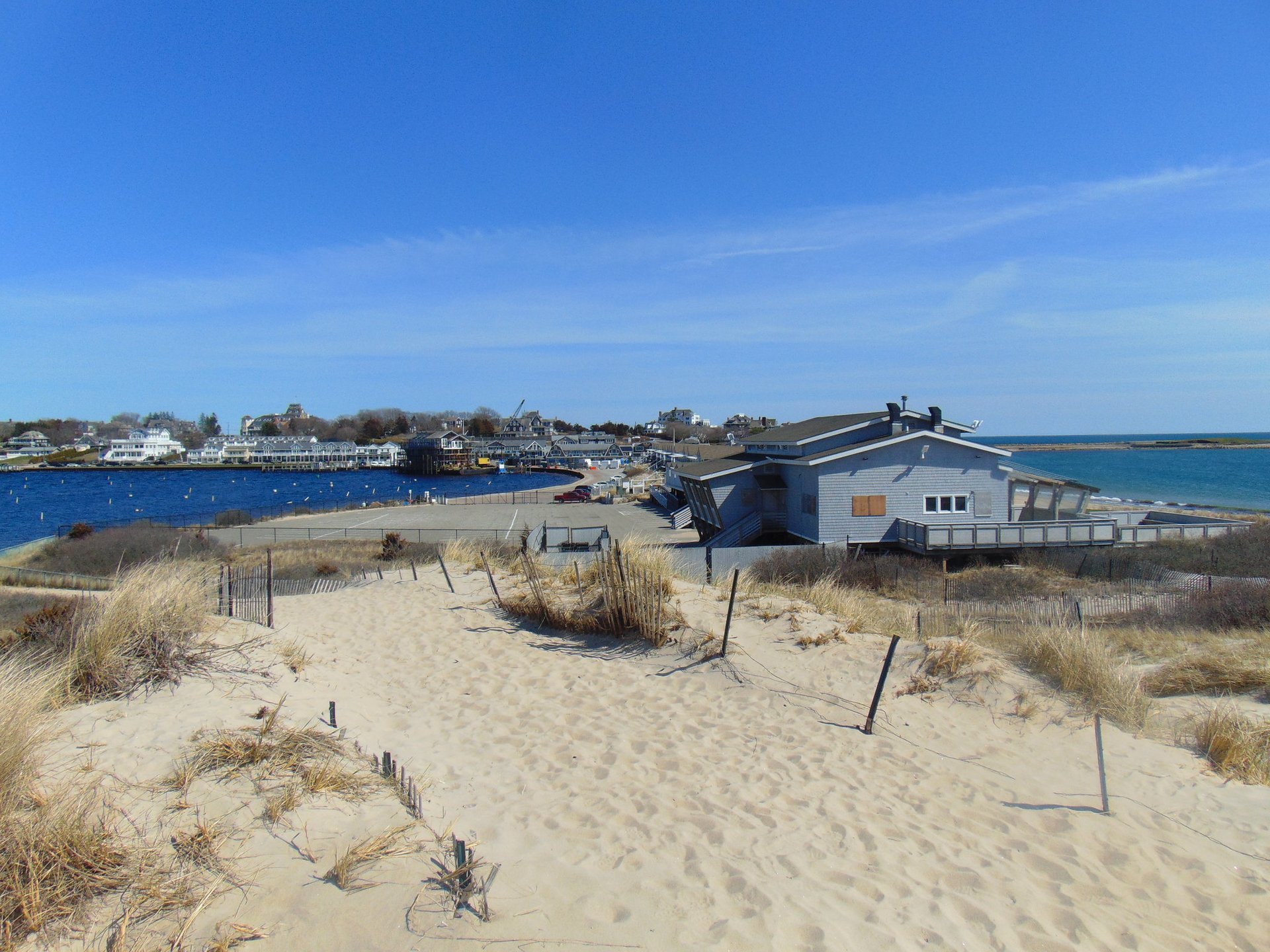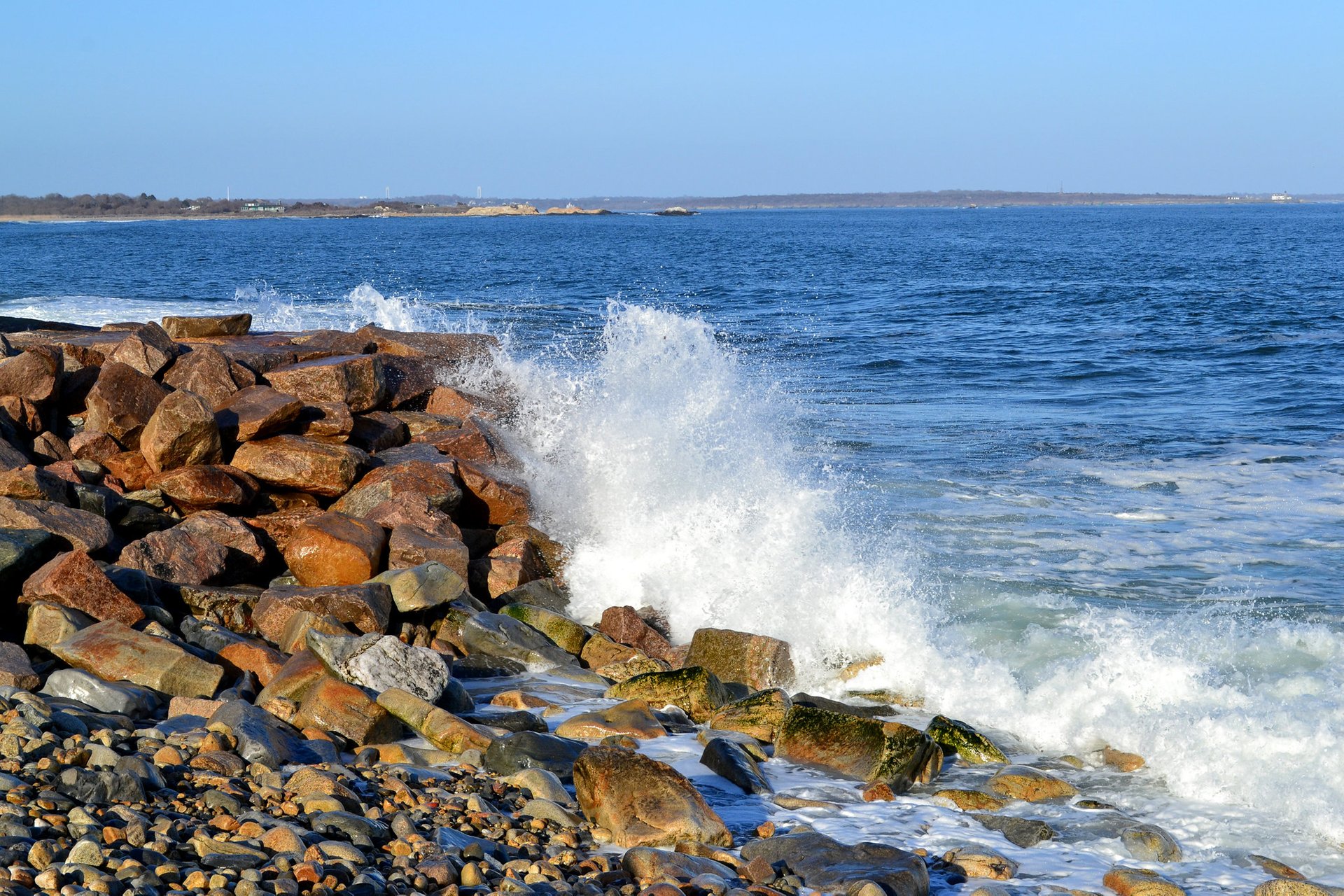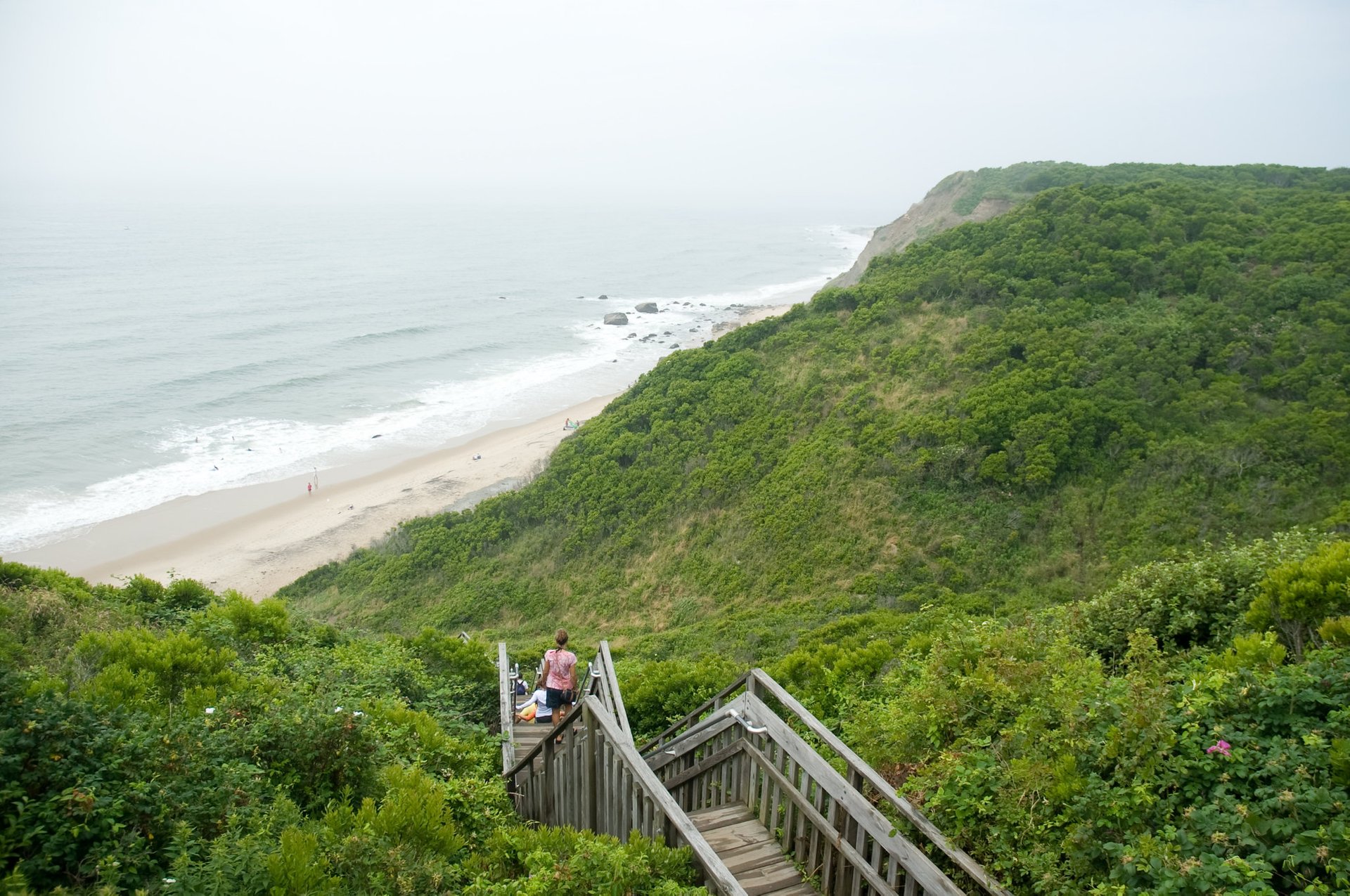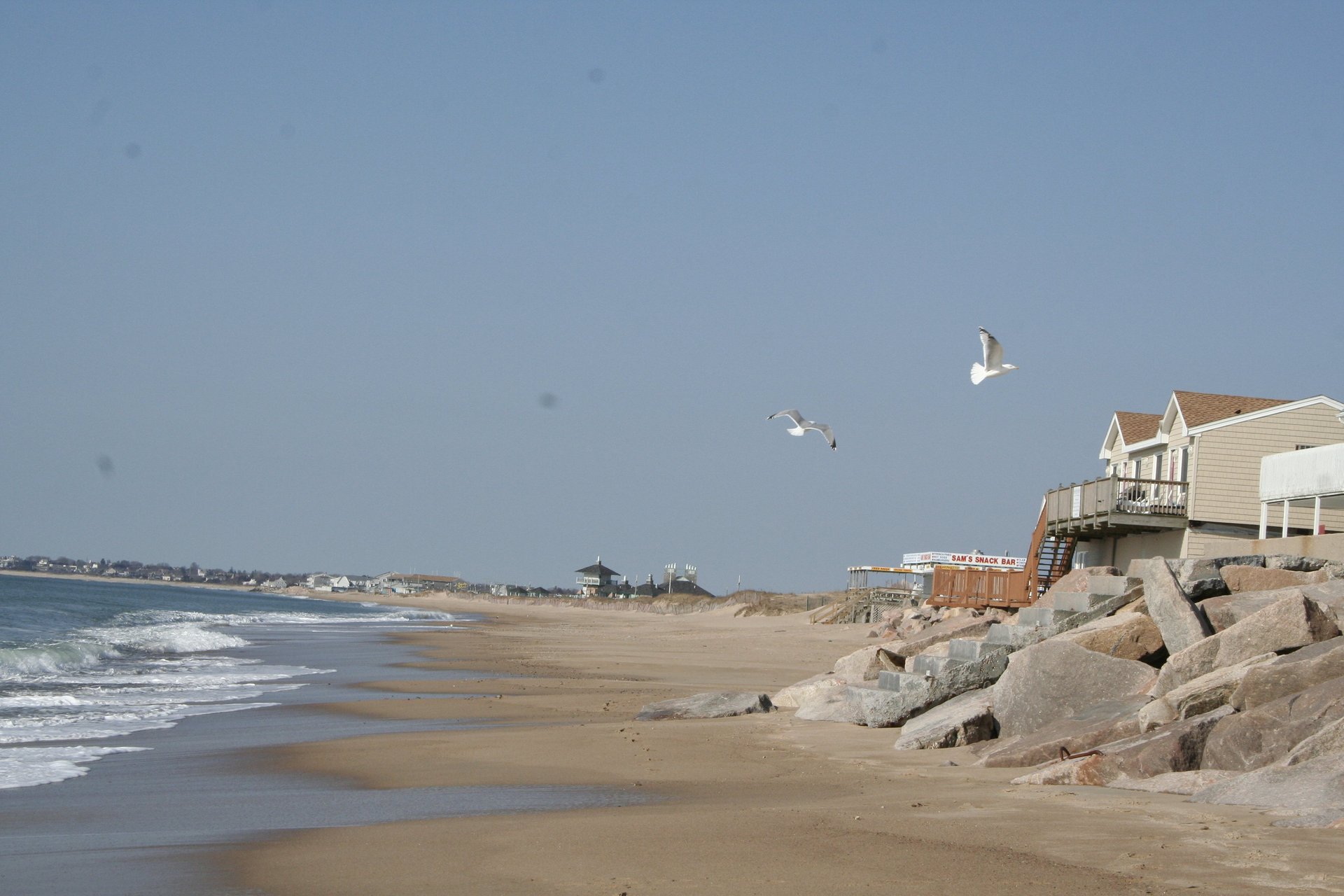 Rhode Island is often called the ocean state. And although it's small in size, it has a lot to offer to a beachgoer. There's 40 mi (64.4 km) of coastline and dozens of bays and inlets that comprise 14% of the smallest state's area. Many celebrities and wealthy New Yorkers own summer homes in Rhode Island since it boasts some of the most scenic landscapes in the Northeast.
Narragansett Beach
Narragansett is a perfect weekend getaway that is especially popular with surfers. A classic New England coastal beachfront occupies 19 ac (7.6 ha) and can host up to 10,000 people per day. Ample parking, food concessions, and restrooms are available. Visitors can also take surfing lessons and rent surfboards. Early morning swells at Narragansett are especially impressive.
Mohegan Bluffs
If you are searching for a more remote location, try Mohegan Bluffs on Block Island that offers several secluded rocky spots for sunbathing, swimming, and surfing. The hike to the beach is short, and when you reach your destination, you'll be rewarded with beautiful views that stretch all the way to Long Island.
Misquamicut Beach
Misquamicut Beach is one of the most popular in Rhode Island, especially for the younger crowd. This one-mile (1.6-km) stretch of sand has a lot to offer. There are rentals for surf and paddle boats, jet skis, and other equipment. Kids can enjoy the carousel and water slides. There's even karaoke and live music on the beach!
Find hotels and airbnbs near Beach Season (Map)