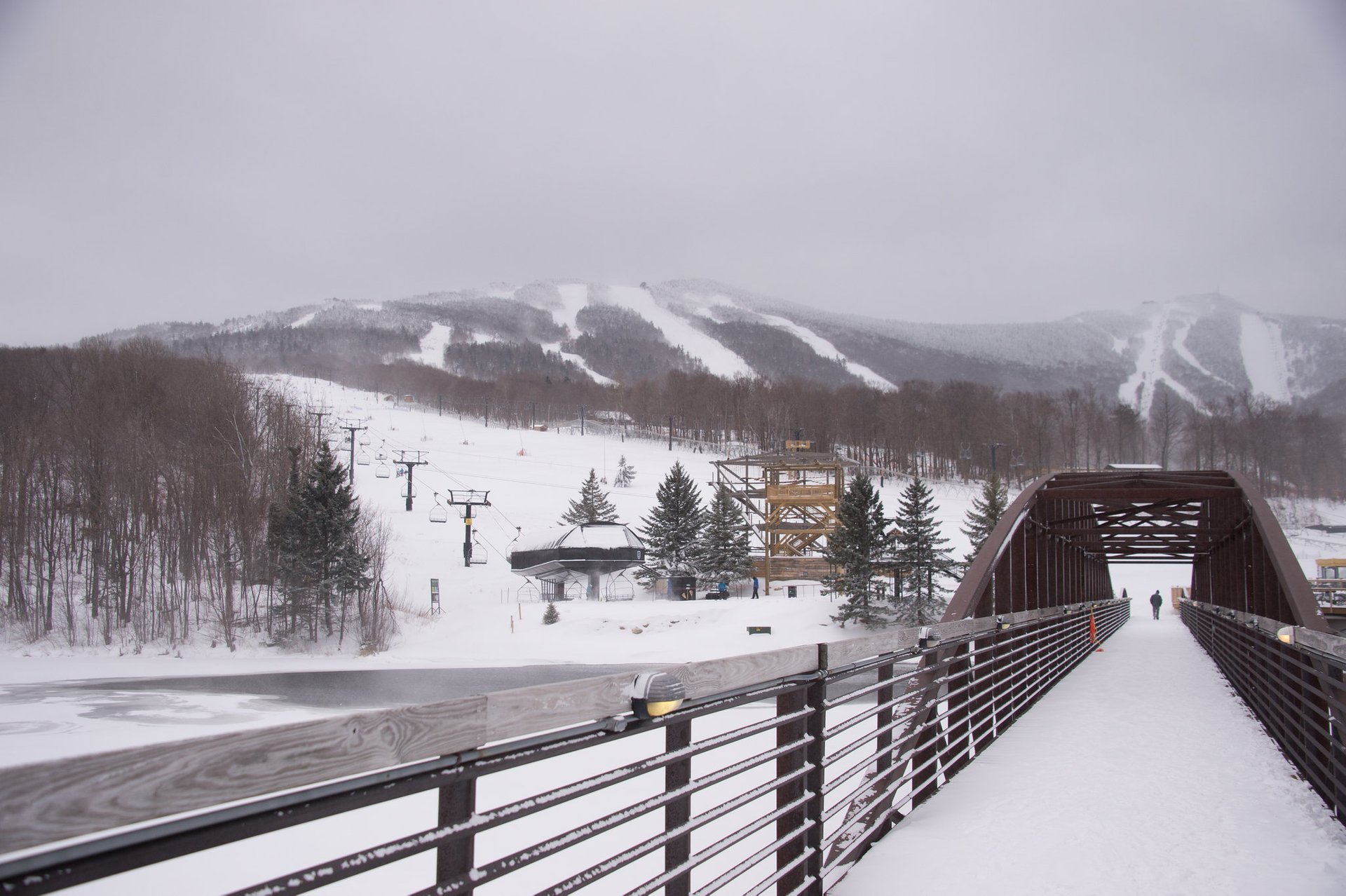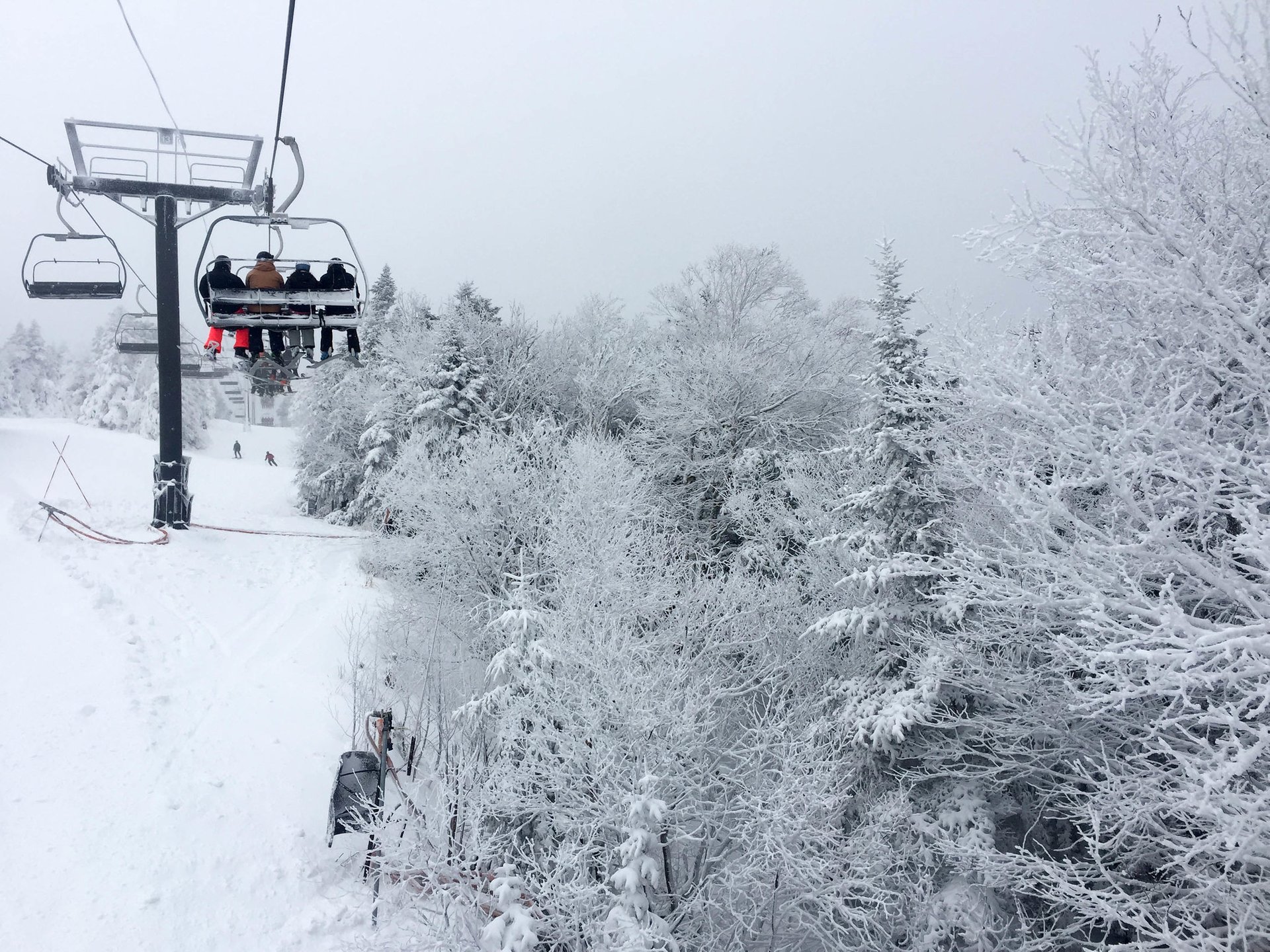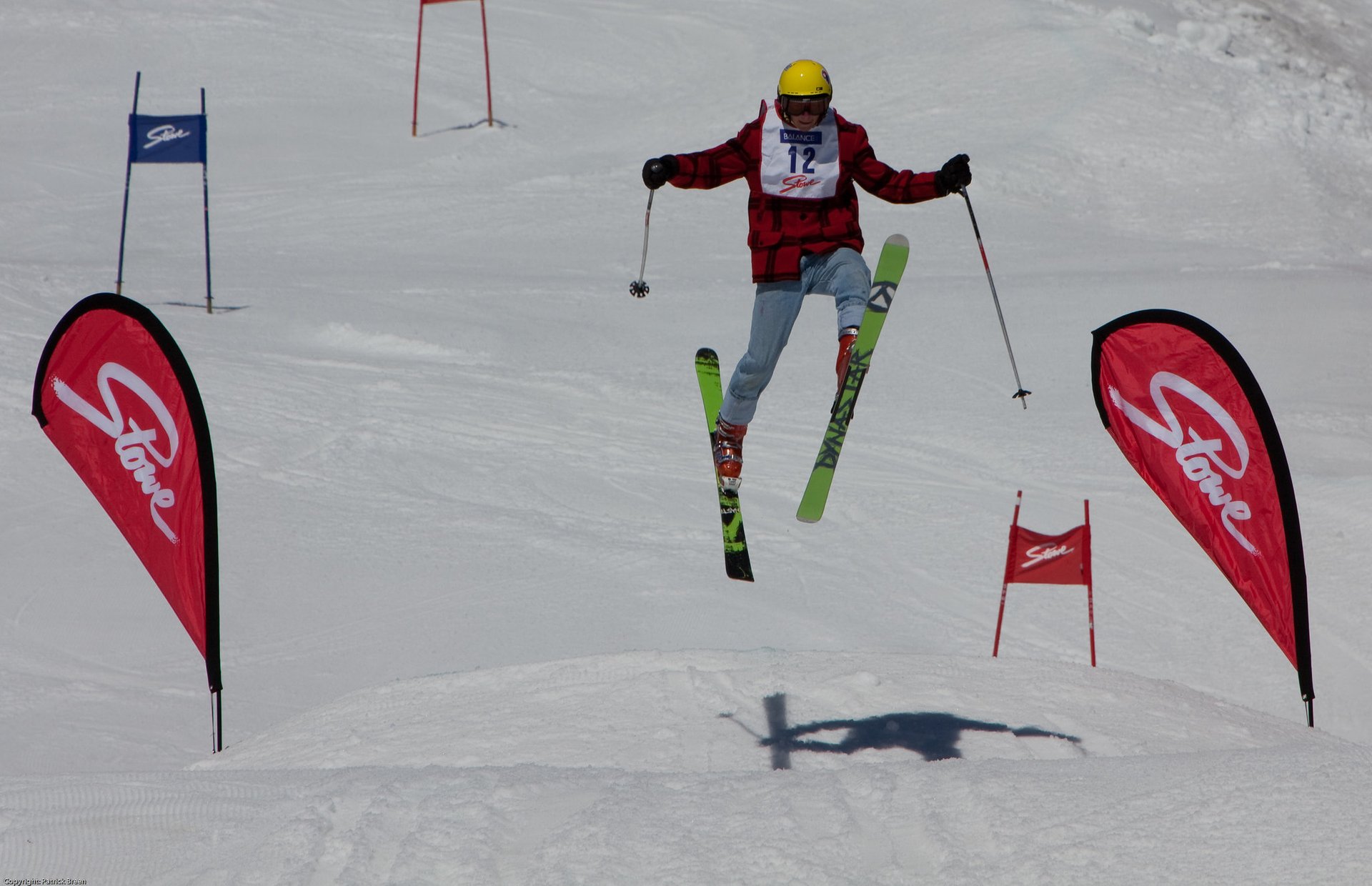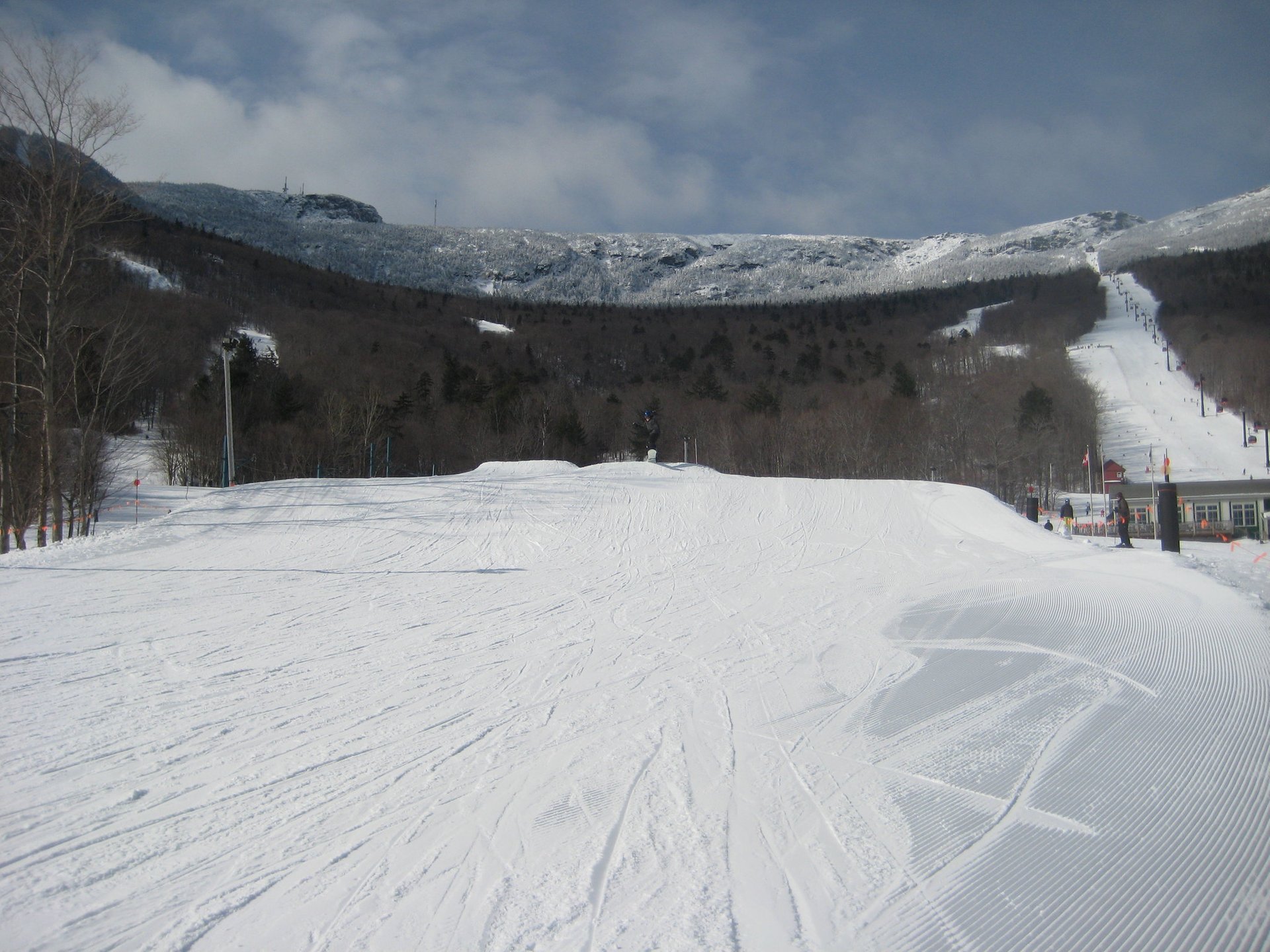 Vermont is heaven for skiers and snowboarders that can be reached in 2.5 hours from Boston and in 4.5 hours from New York City. Due to its beautiful nature, rural charm, and the abundance of snow, it's hard to imagine a better weekend getaway during winter months. The state boasts about 20 ski resorts with Killington, Stowe, Okemo, and Jay Peak being the most famous. The skiing season in Vermont generally runs from early November well into May.
Killington Mountain (December–April)
Killington Mountain at an elevation of 4,241 ft (1,292 m) is the second largest of the Green Mountain range. It boasts the largest ski area in the eastern United States. It receives about 20 ft (6m) of natural snow during winter. Diverse terrain across six mountains offers dozens of trails. One of the most challenging is "Outer Limits," a mogul trail marked with a double black diamond. There are also five snowboard and alpine parks, impressive half-pipes at Bear Mountain, and five impressive trails with ramps and jumps. Killington is also famous for its nightlife and entertainment.
Stowe (February)
The town of Stowe is nestled at the foot of Mount Mansfield, the highest peak of Vermont with elevation 4395 ft (1,339 m). Stowe is deemed to be one of the most beautiful and pristine ski towns in New England. This town offers 116 amazing trails for skiing, snowboarding, and other adventures. The ski lifts have the capacity to move 15,000 people per hour, and this historical village offers premium shopping and dining.
Okemo Mountain (November–mid-April)
Another popular Vermont resort includes the award-winning Okemo Mountain, boasting an impressive diversity and size of terrain as well as exceptionally groomed trails and terrain parks. Located in south-central Vermont, it attracts both pro skiers and families with children.
Jay Peak (mid-November to mid-May)
Jay Peak is located next to the US-Canadian border, and gets the largest amount of natural snow of all the eastern ski resorts. Offering 15 trails for beginners, 30 for intermediate skiers and snowboarders, and 31 for experts, Jay Peak boasts the longest season in the area.
Find hotels and airbnbs near Skiing and Snowboarding Season (Map)