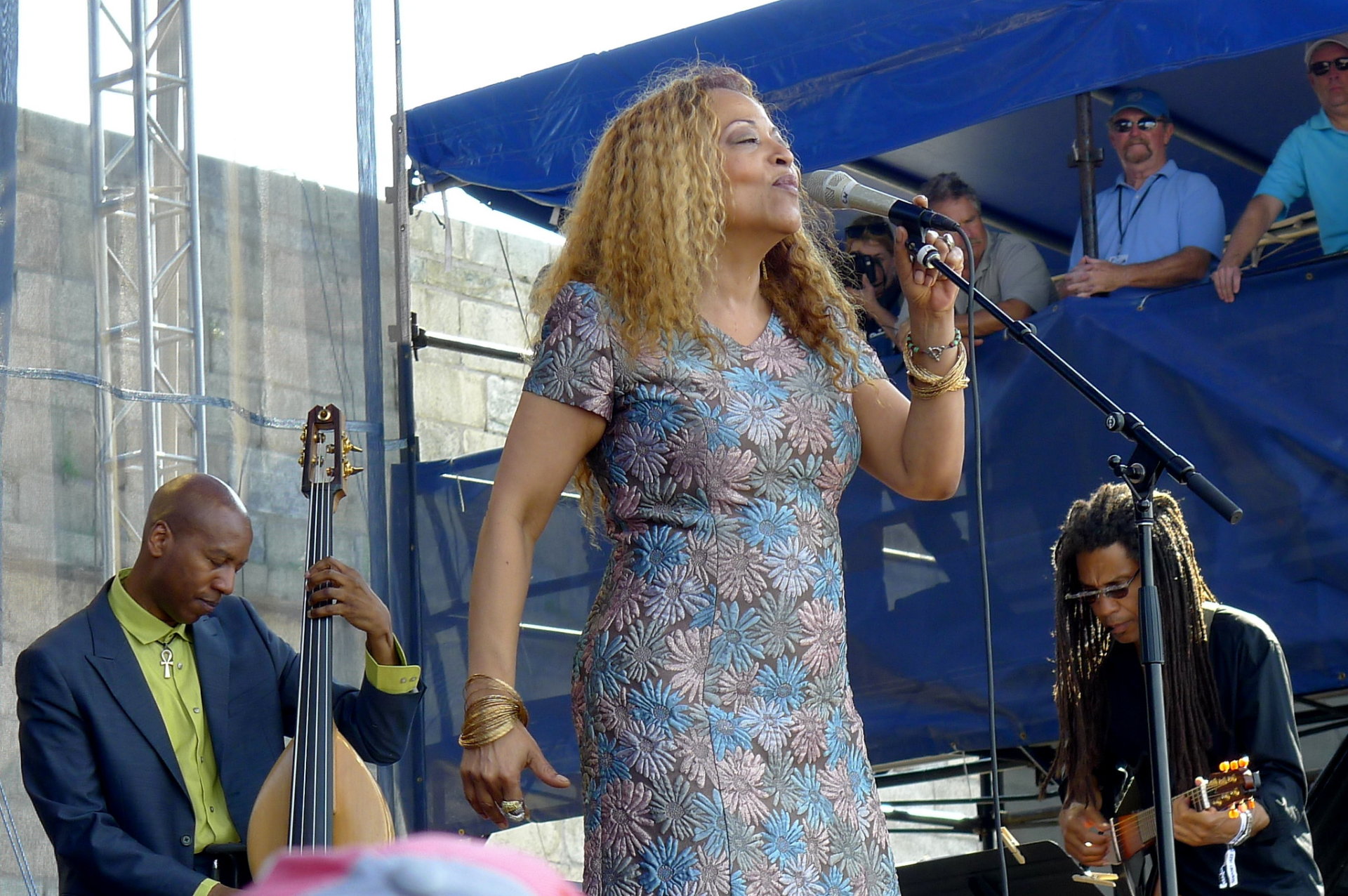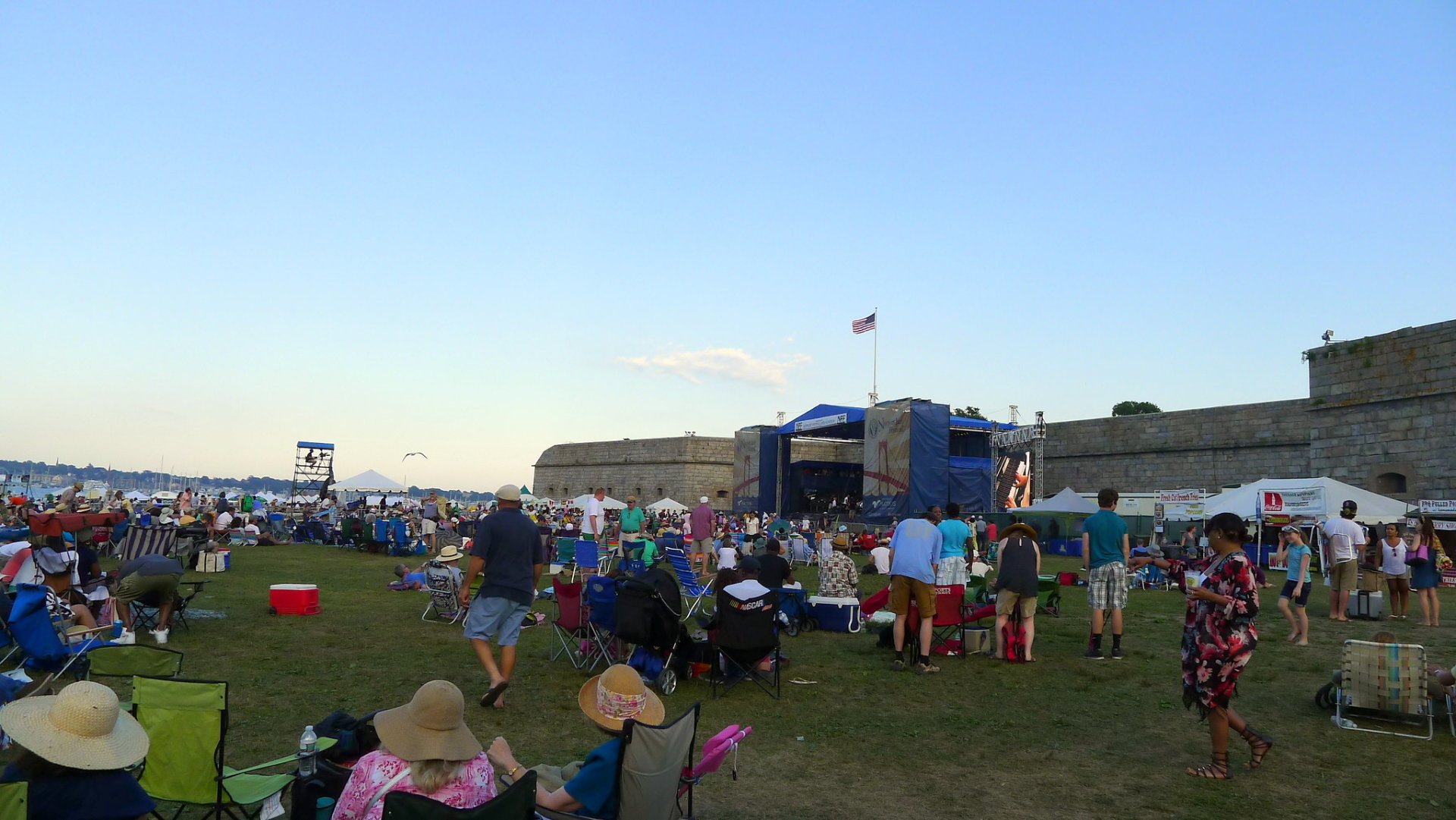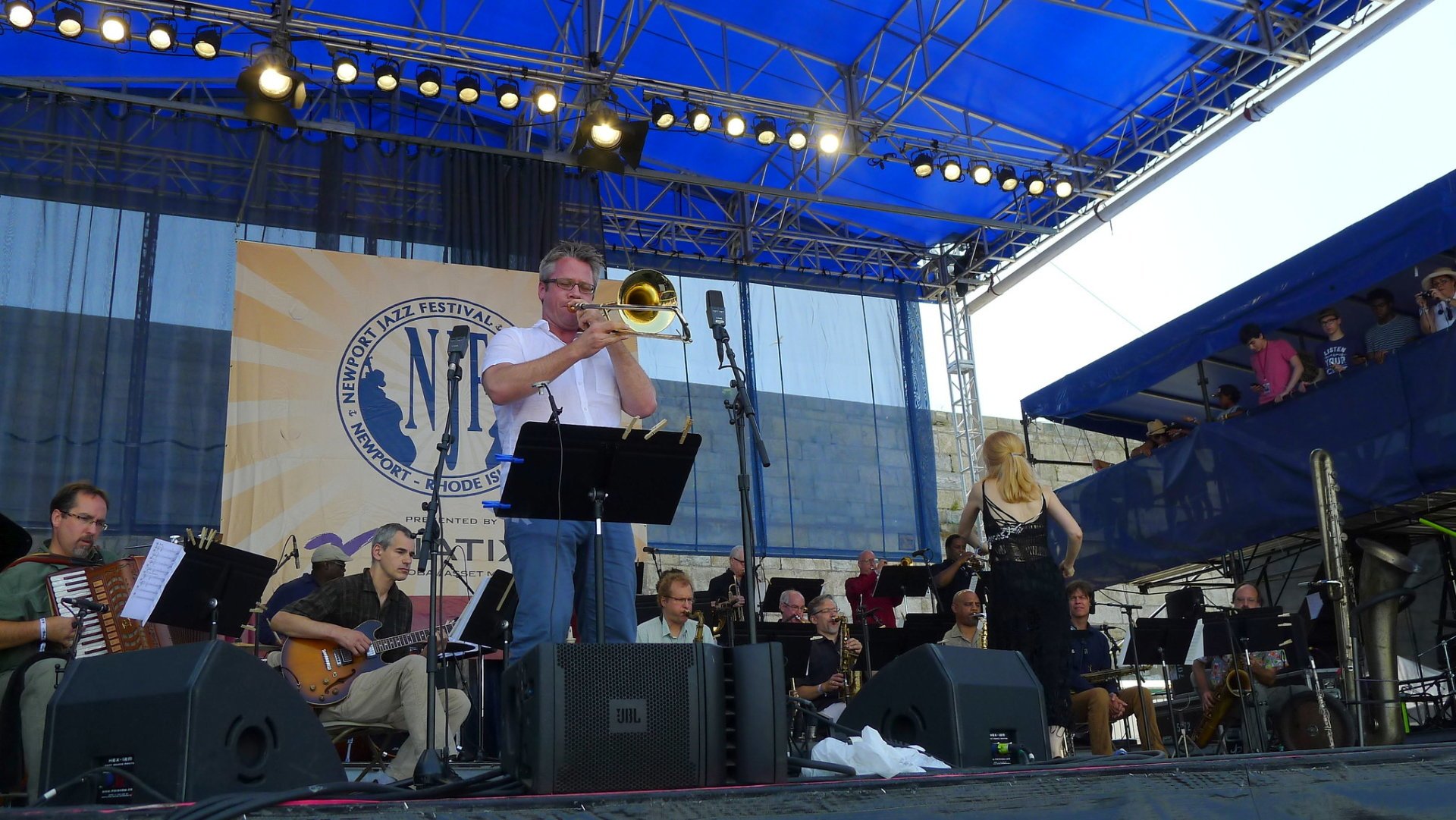 Newport Jazz Festival is an annual music gathering held every summer at Fort Adams State Park in Newport, Rhode Island. Four impressive stages are located at the mouth of Newport Harbor, offering stunning views of the Newport Bridge and the East Passage. In addition to world-class music, the event features food, arts and crafts, and various exhibits.
Initiated by Elaine Lorillard, the three-day jazz music festival has been held since 1954. It is often called the "First Annual American Jazz Festival." First, the festival was held at Newport Casino, in the Historic District of Newport. In 1972, the festival was moved to New York City for almost 10 years.
Over the years, Newport Jazz Festival hosted many legendary jazz musicians, like Ella Fitzgerald, Muddy Waters, Nina Simone, Billie Holiday, Aretha Franklin, Ray Charles, and Carmen McRae. One of the biggest highlights of the festival's history was the 1955 Miles Davis' performance and the 1956 Duke Ellington Orchestra's performance of "Diminuendo and Crescendo in Blue", with a saxophone solo by Paul Gonsalves. At the present time, the festival continues following the highest quality standards, featuring musicians like Cory Wong, Herbie Hancock, Roy Hargrove, Cécile McLorin Salvant, and others. Newport Jazz Festival opens its gates at 10 am. Food, crafts, and merchandise: vendors start operating at 10 am as well. The music program starts at 11 am.
Find hotels and airbnbs near Newport Jazz Festival (Map)