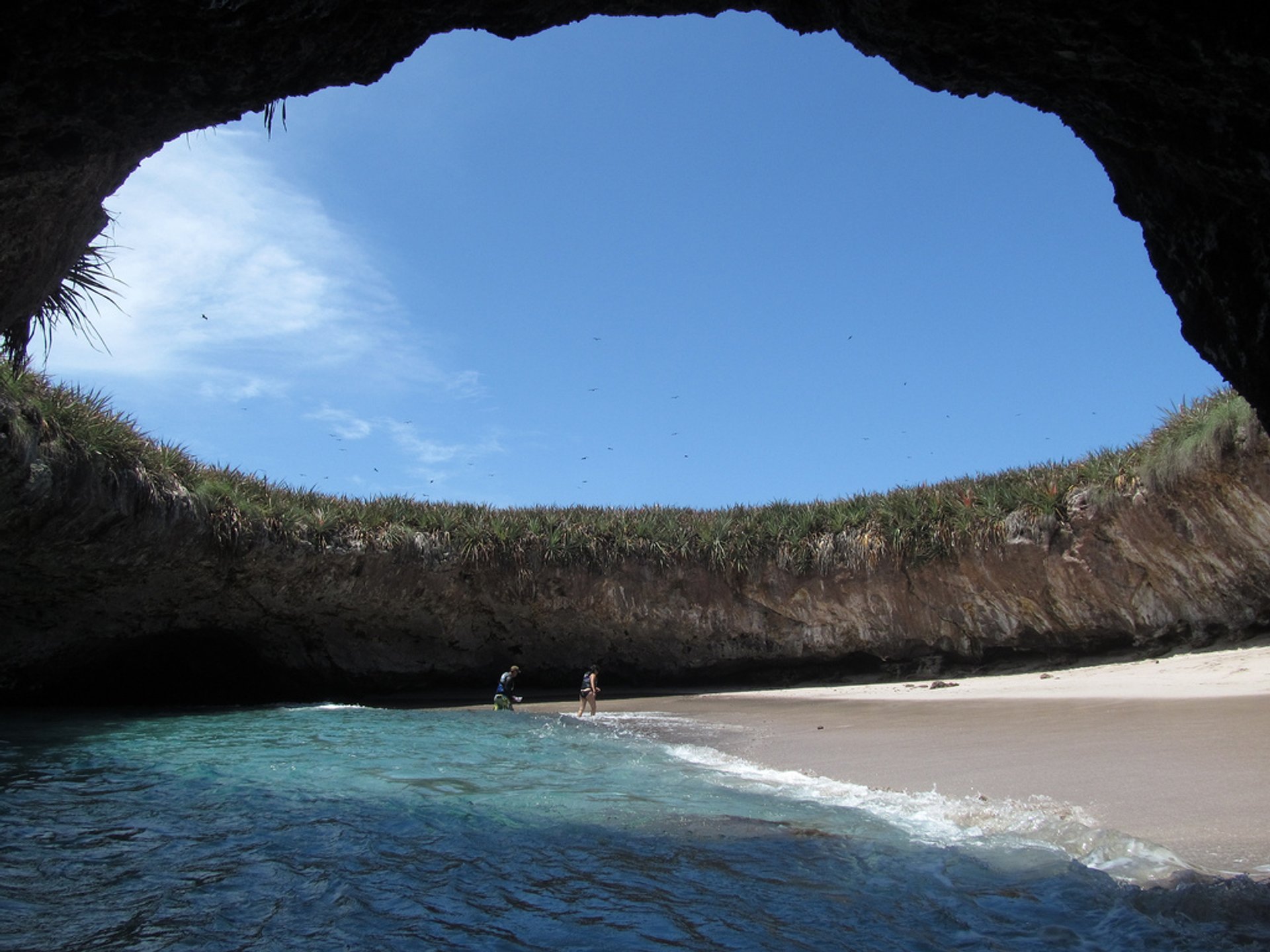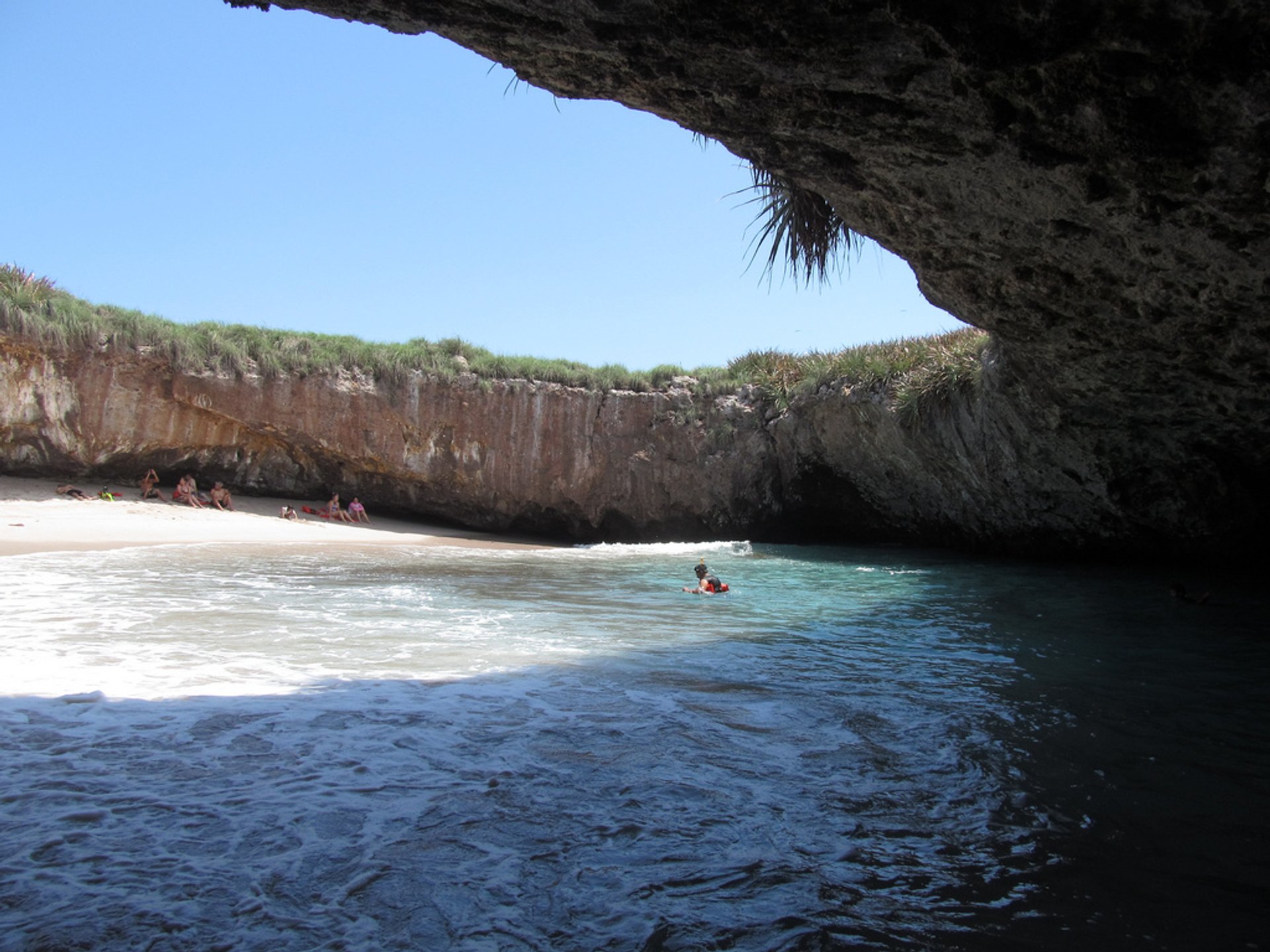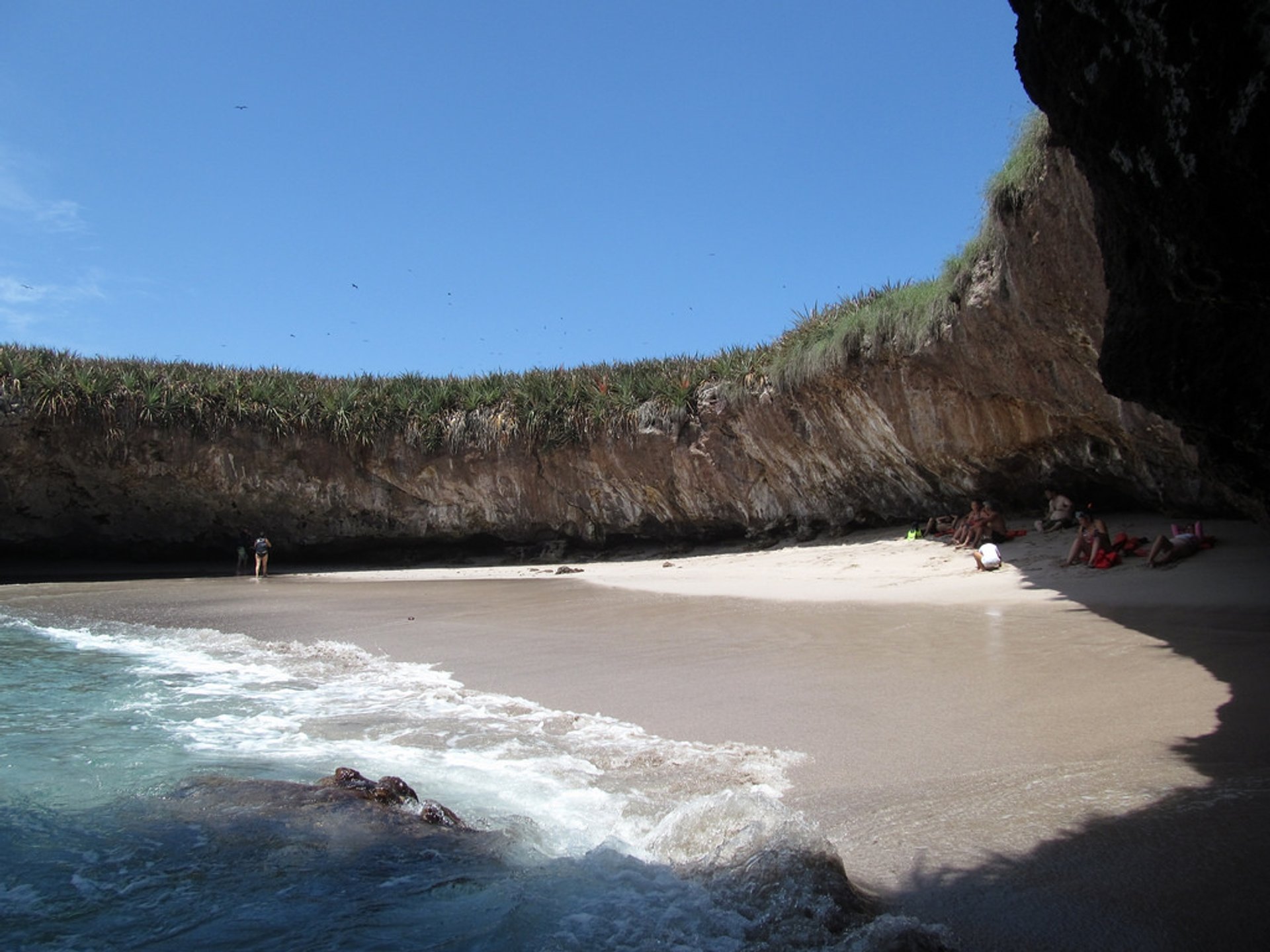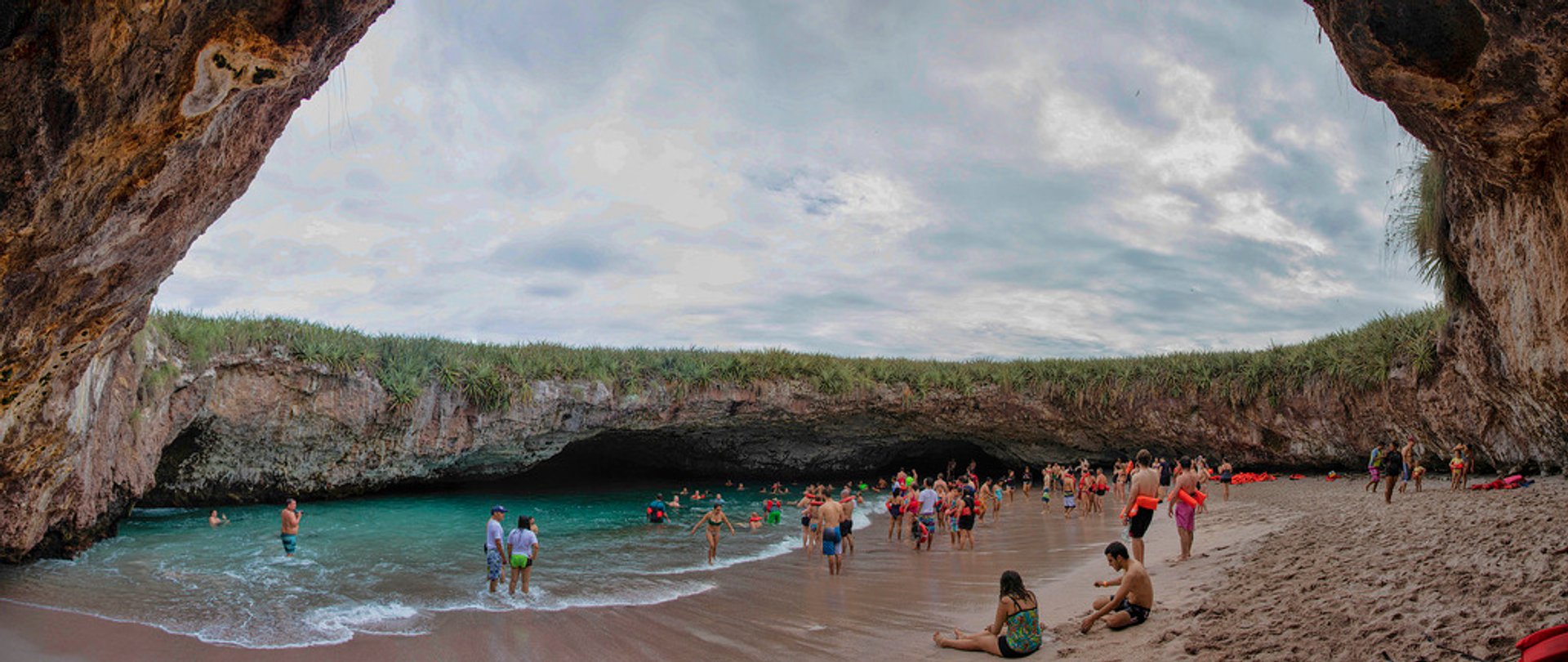 The Hidden Beach or the so-called Playa del Amor is a feature of one of the Marieta Islands, located west of Puerto Vallarta in Mexico. This beach is one of the highlights of an unforgettable vacation and looks like something out of a fantasy: a wide, sandy crater with the turquoise water of the Pacific ocean rushing in.
The rumour has it, the hole that created the Hidden Beach is a result of intentional bombings. The islands where the beach is located were completely uninhabited and, thus, ideal for military testing. Artillery and weapons were tested on the Marieta Islands since the beginning of the 20th century and possibly are the main cause for many caves and rock formations on the island such as Hidden Beach.
In the 1960s, explorer Jacques Cousteau protested against harmful human activity on the Marieta islands and in 2005, the islands were finally named Parque Nacional Islas Marietas. Which means that only swimming, sunbathing, kayaking, snorkelling, and other forms of recreation are permitted, while hunting and fishing are strictly prohibited in the area. Also, due to the rich wildlife featuring 44 different plant and animal species, the National Park was designated as a UNESCO MAB Biosphere Reserve. Extensive military testing has damaged flora and fauna on the island for decades, but many years of tranquillity have enriched the marine life and islands' untouched waters.
Playa del Amor offers a cute sandy beach and crystal clear waters where you can also discover a natural bird sanctuary. This romantic destination can be your trip of a lifetime.
The best time to visit Marieta Islands and to feel the atmosphere of the Hidden Beach is during winter months from November through May. This is when the weather is pleasant, you can do all kinds of water sports, and also watch whales.
Find hotels and airbnbs near The Hidden Beach (Playa Del Amor) (Map)