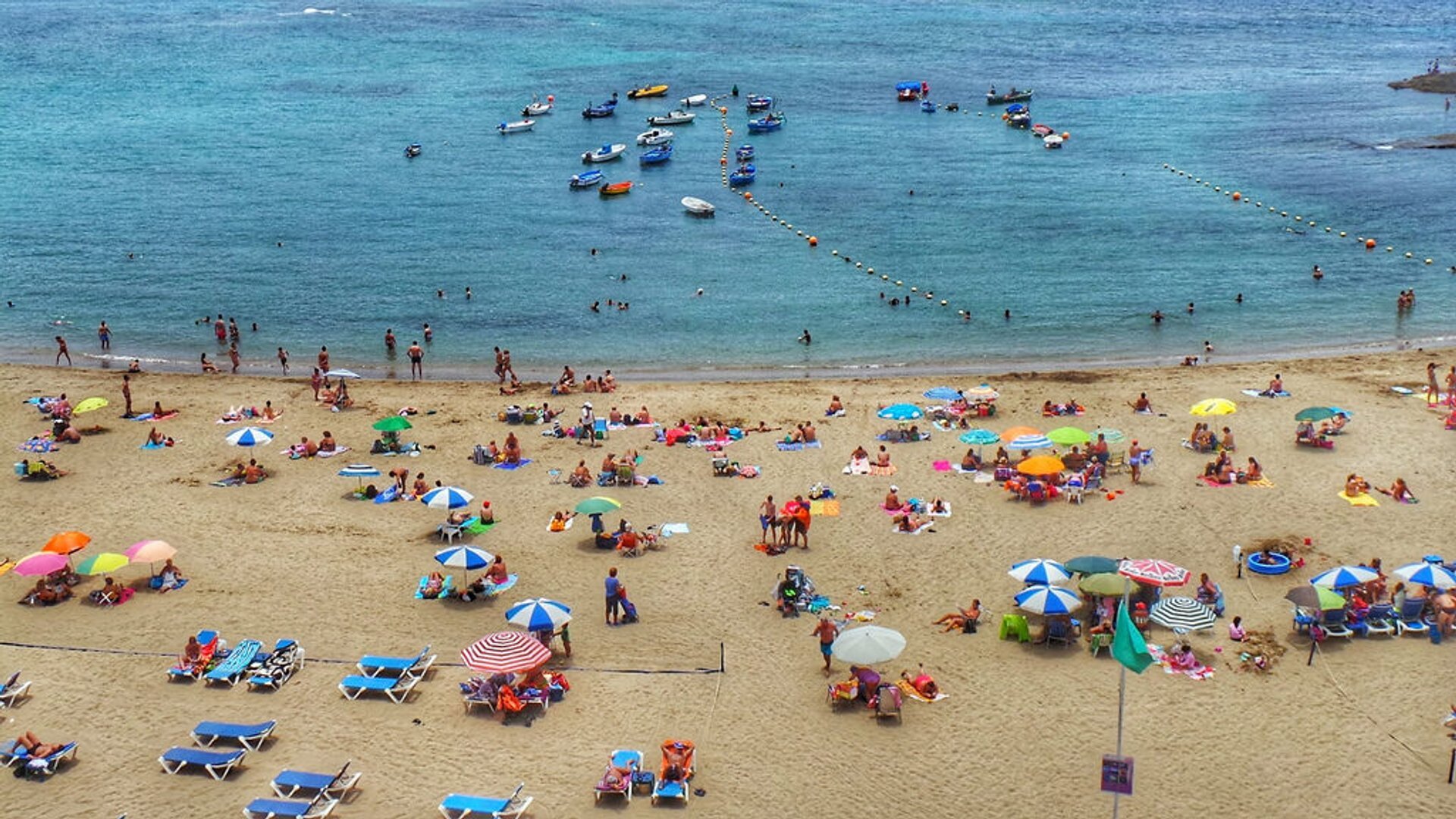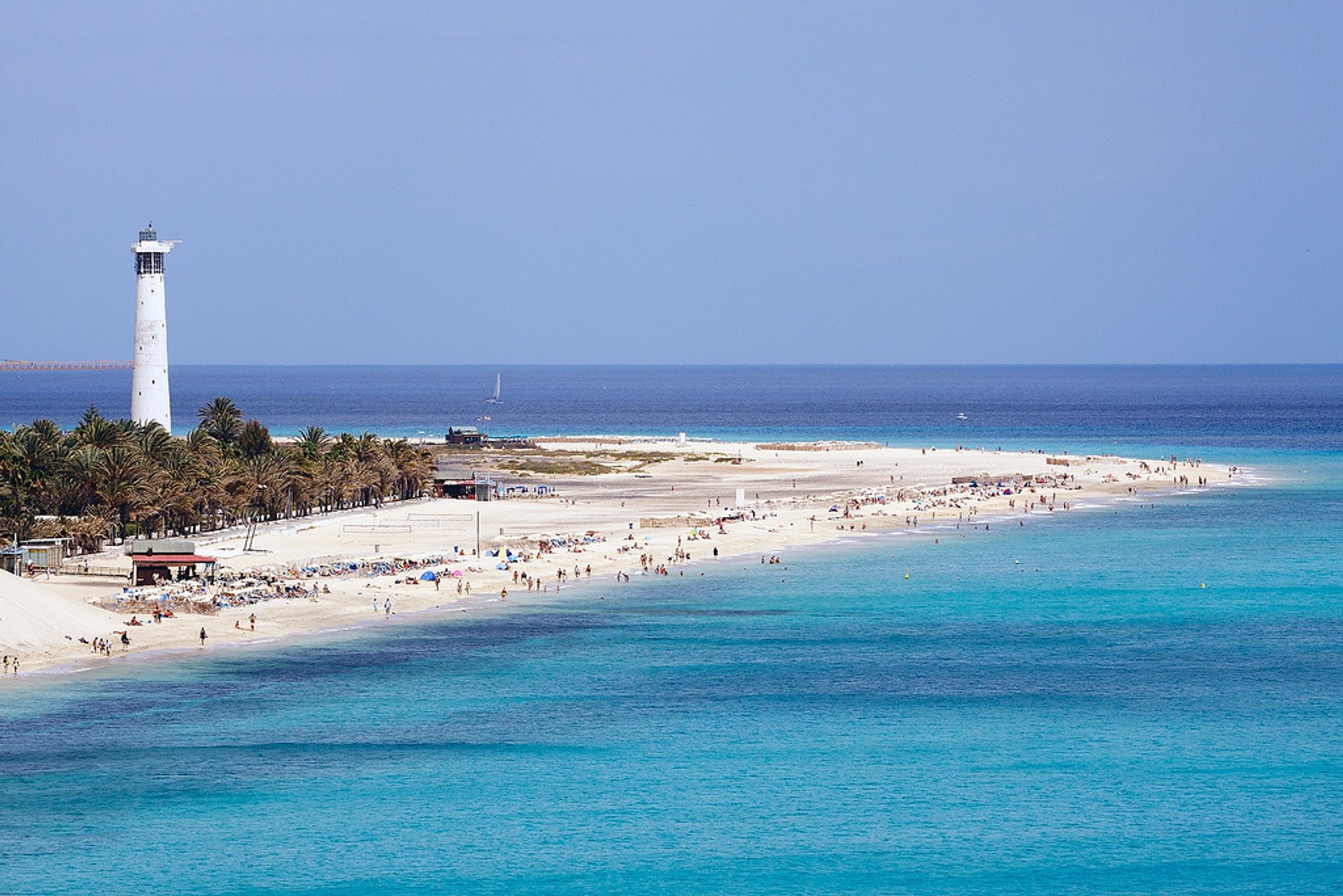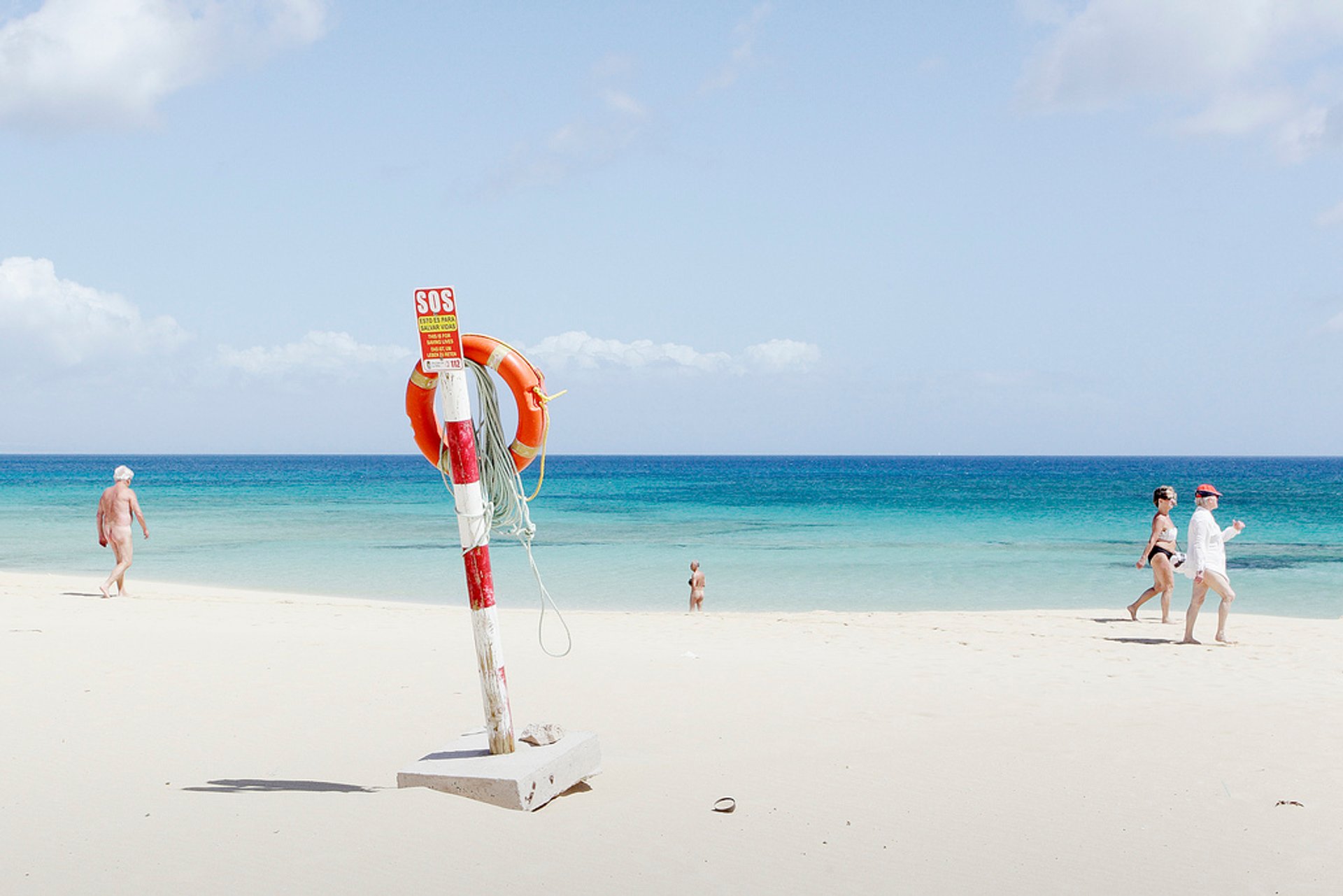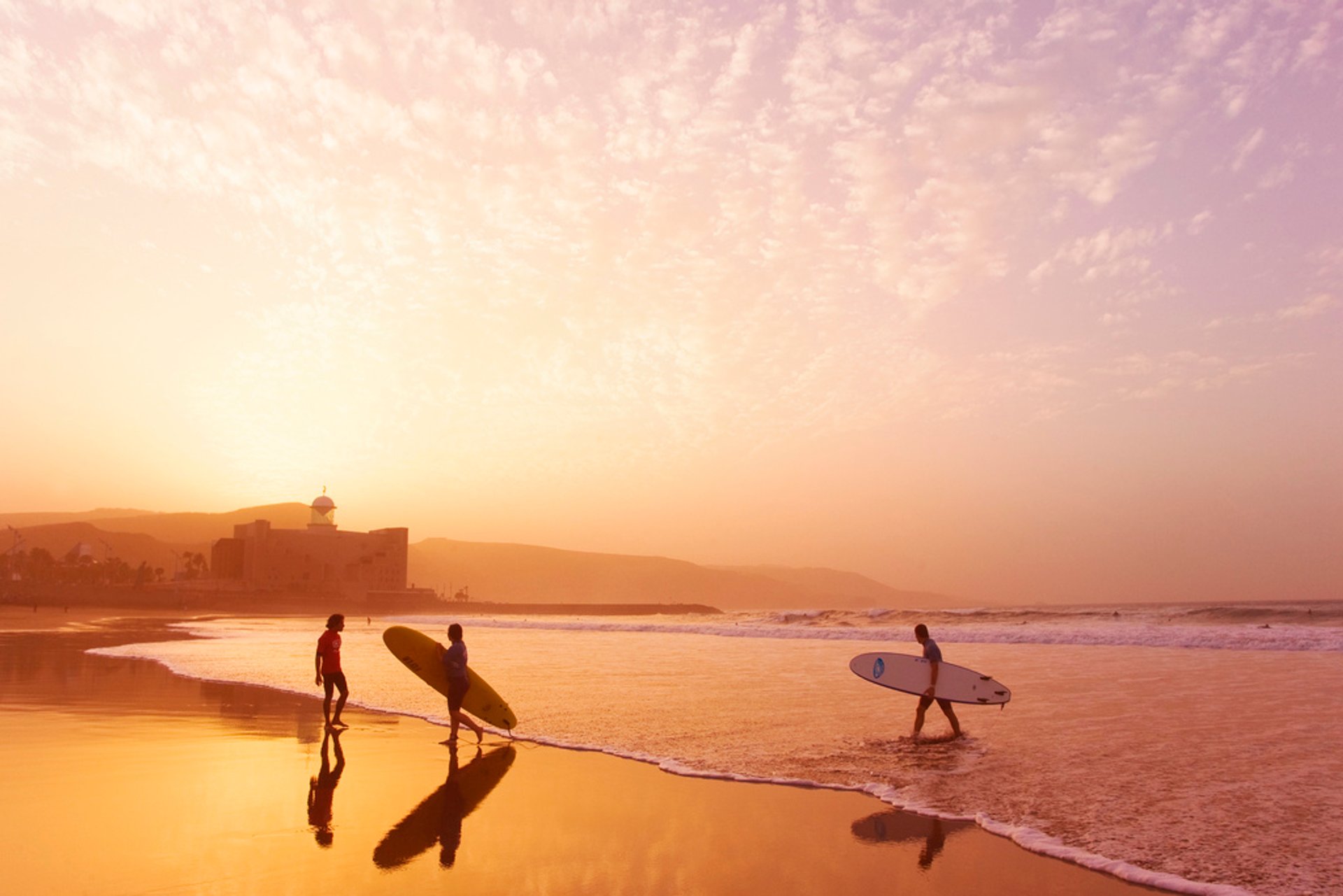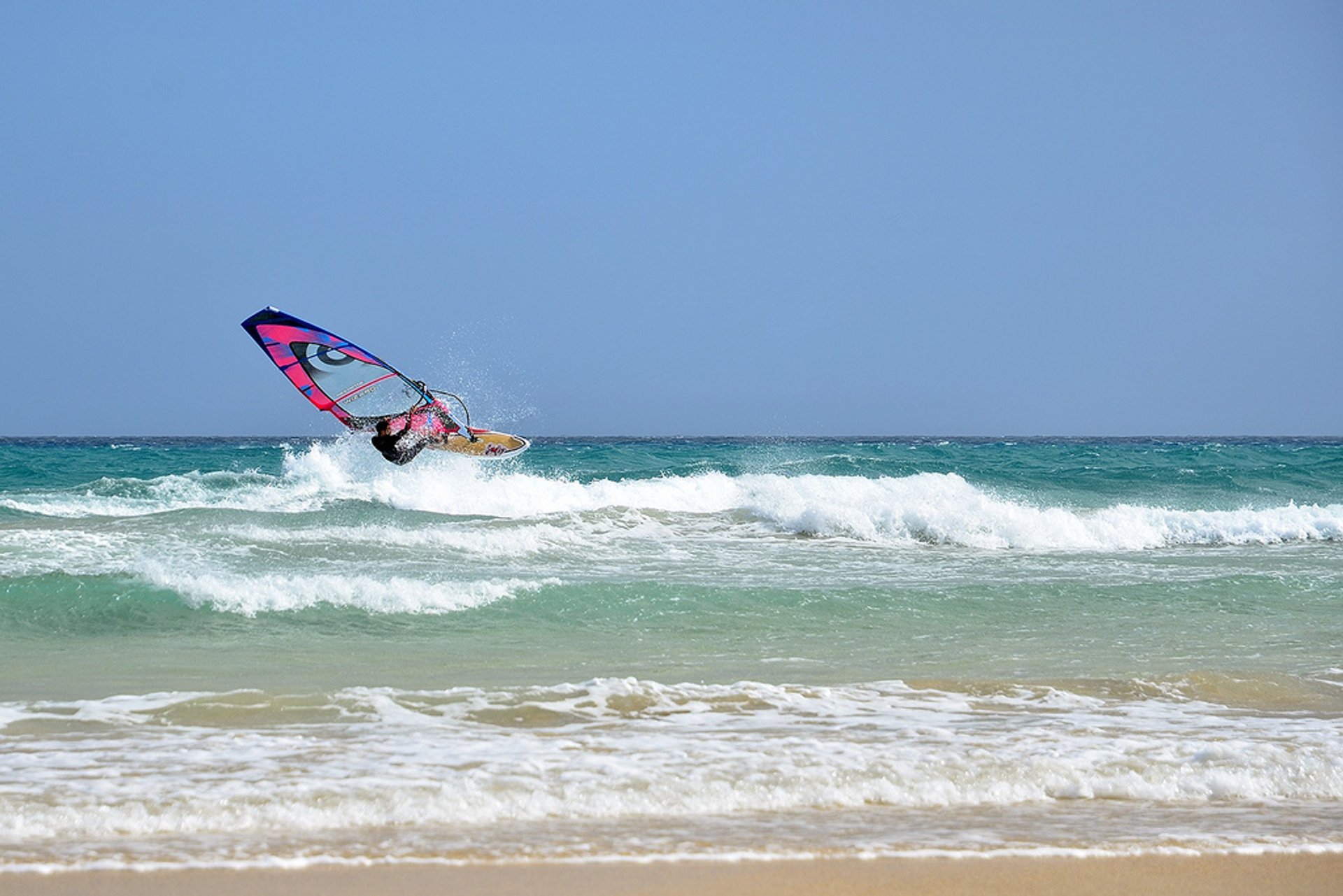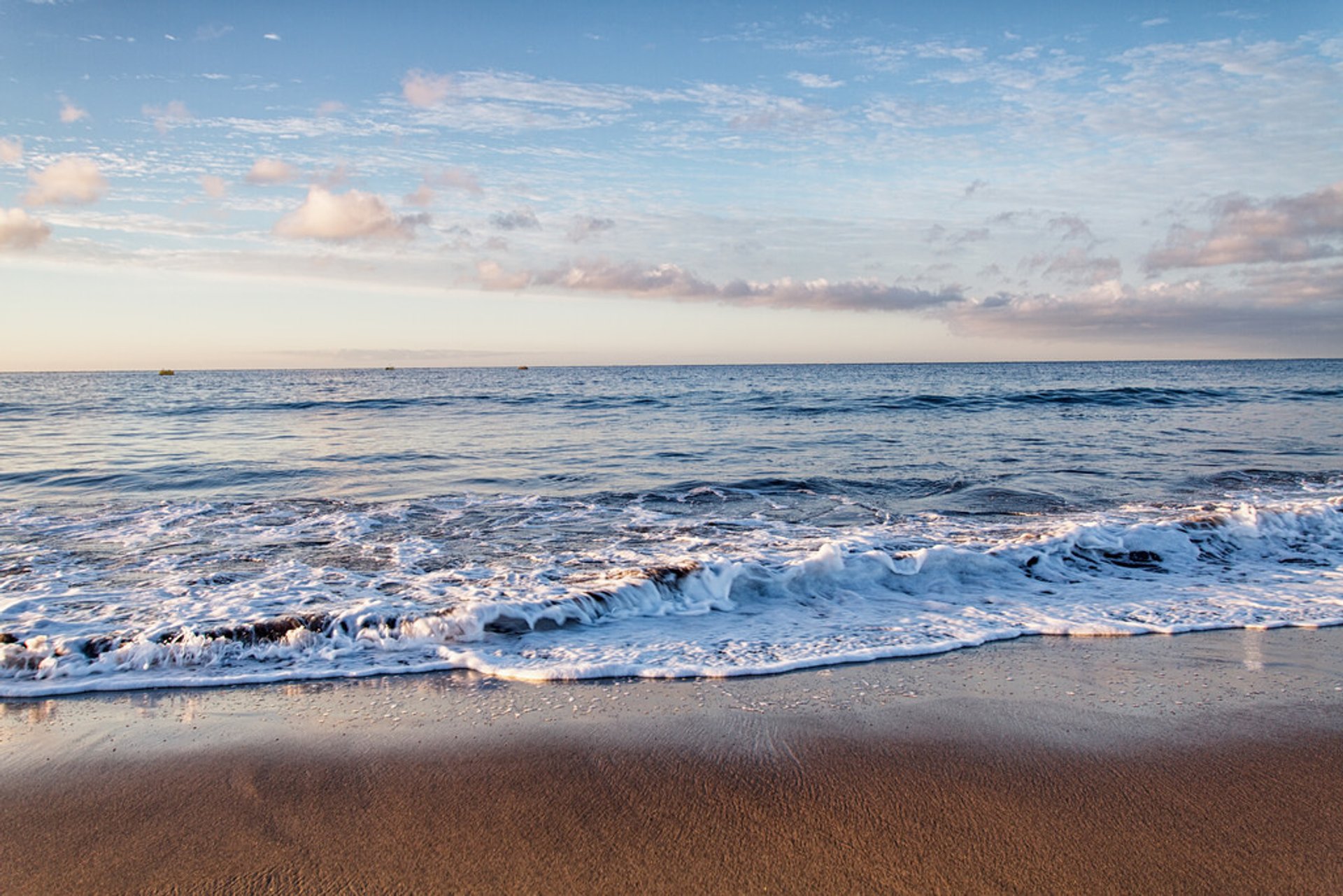 El Coleccionista de Instantes Fotografía & Video
The climate of the Canary Islands is ideal for beach lovers. You can enjoy sunbathing, water sports, swimming, or just having fun with the whole family during any season. The best time to enjoy the sun is from March to November when days are the longest and the warmest. Keep in mind that December and January are the rainiest months so your chances to get a suntan during that time will be rather low. Months of July and August are the hottest, and the beaches might be too crowded. The Canary Islands number 500 gorgeous beaches of all types and colours. You can observe a different landscape on each of the seven islands. Golden sand, black sand, kilometres of sand dunes, wild coasts with untouched nature, popular ​resorts, and nude beach—here you can find every variety of fun under the sun.
Some of the best beaches of Fuerteventura are Corralejo, Sotavento, and La Concha. These are perfect family-friendly big beaches with white sand and turquoise waters and the complete range of service including lifeguards, sunbed and parasol hire, and great places for kiteboarding​ and windsurfing. Famara, El Golfo, Papagayo, and La Francesa are places to go while on Lanzarote island. The almost always calm waters of Papagayo and La Francesa are popular snorkelling destinations. Amazing black sand beaches can be found on Tenerife and Grand Canaria. El Bollullo, Playa Benijo and Jardín, Guayedra, and Los Patos are known as nudist paradise. Moderate waves, charming flower gardens, children's playgrounds, cafeterias, sunbed and parasol hire, showers, and changing rooms are prepared for visitors of Playa Jardin. An extreme trail will lead you through banana plantations to El Bollullo. ​
Gran Canaria offers 60 kilometres of the finest beaches. Among them, ​you can enjoy Maspalomas with its moving sand dunes—a small desert near the ocean. El Inglés is popular with its variety of beach and water sports like sailing, water skiing, and jet skiing. On Playa del Ingles you can easily find some refreshments from local vendors as well. If you want to combine the city life with its open-air restaurants, shops, and night life with beach fun, La Palma is the place to go. It's for you to decide, but whatever you choose the satisfaction is guaranteed.