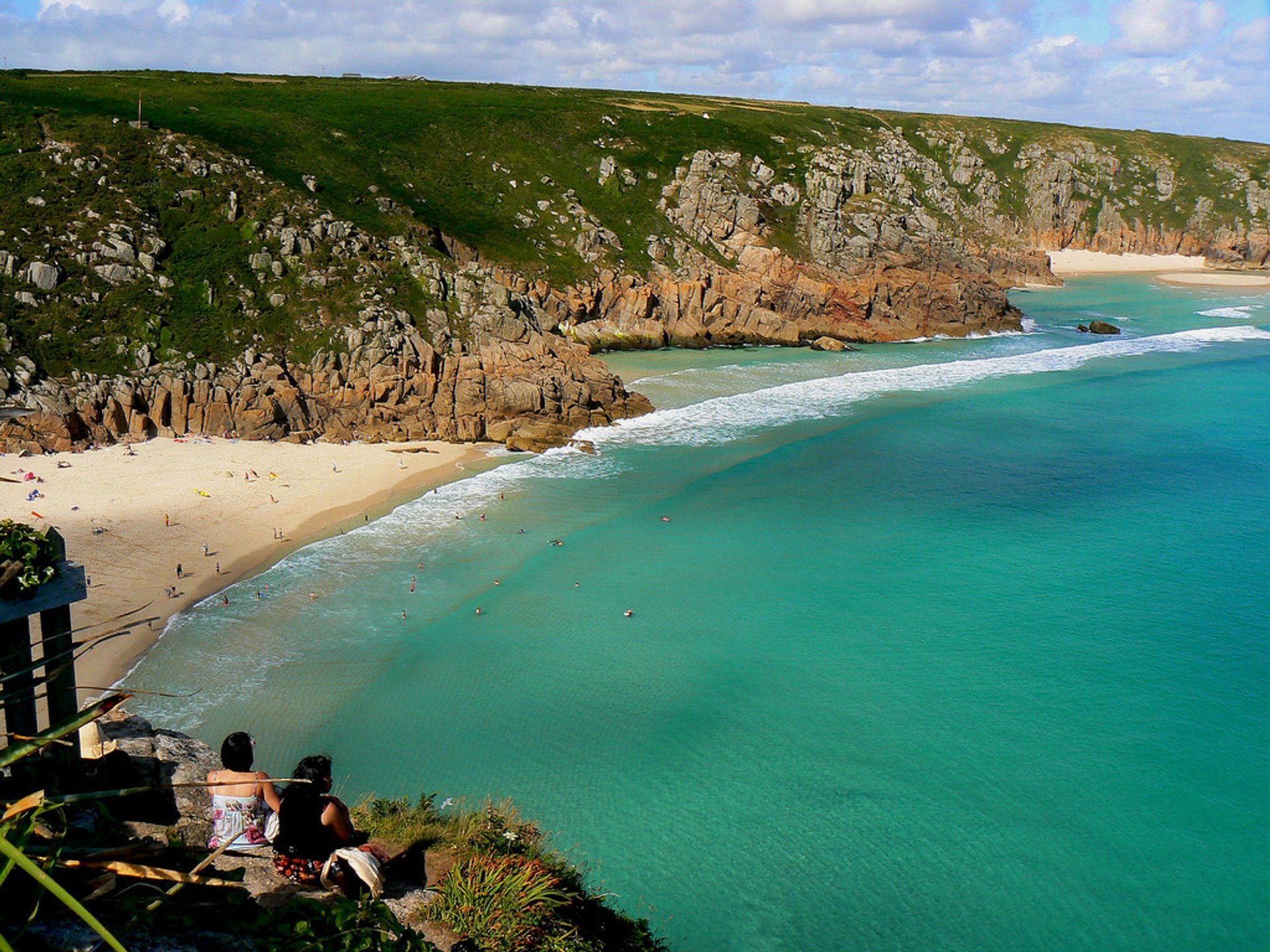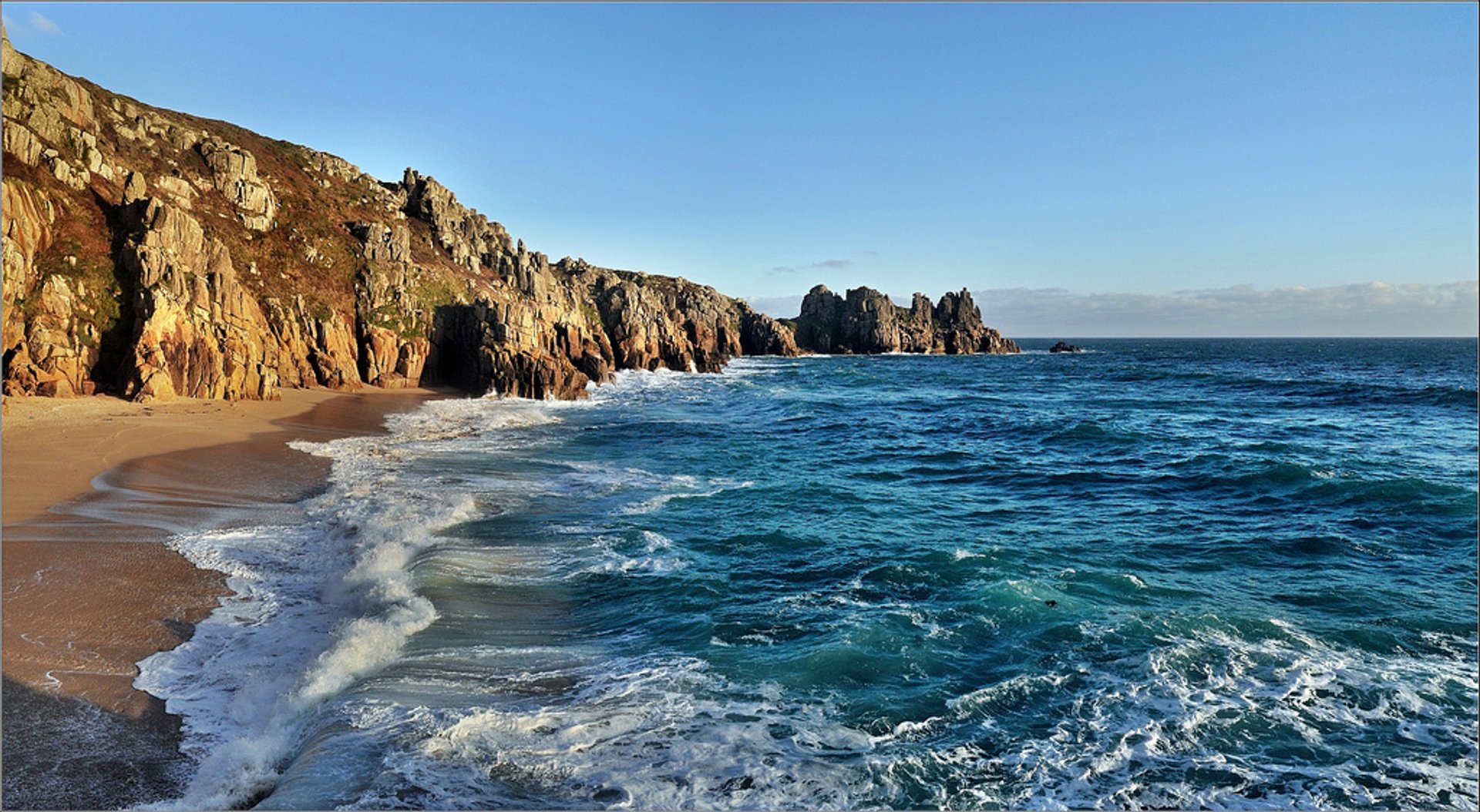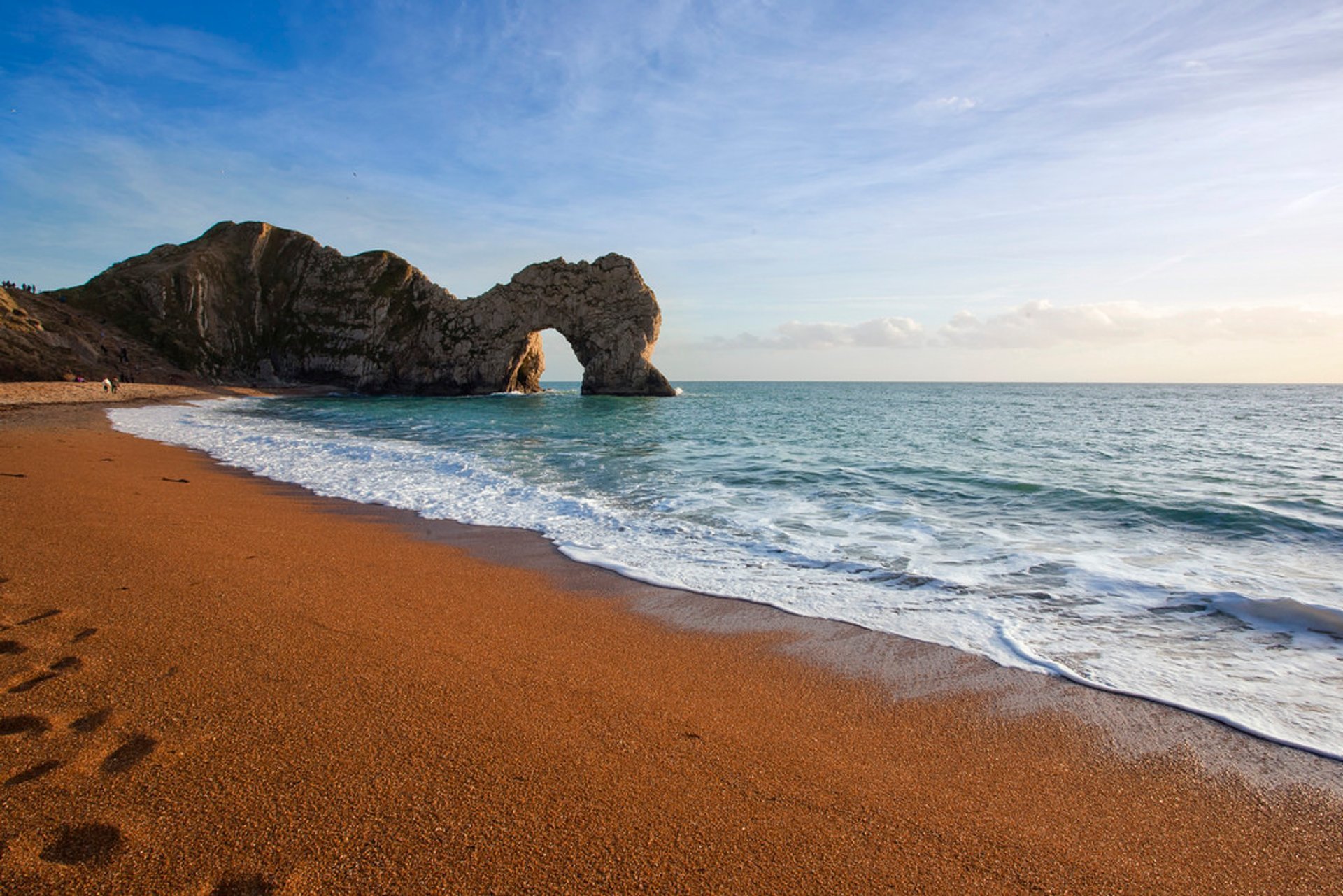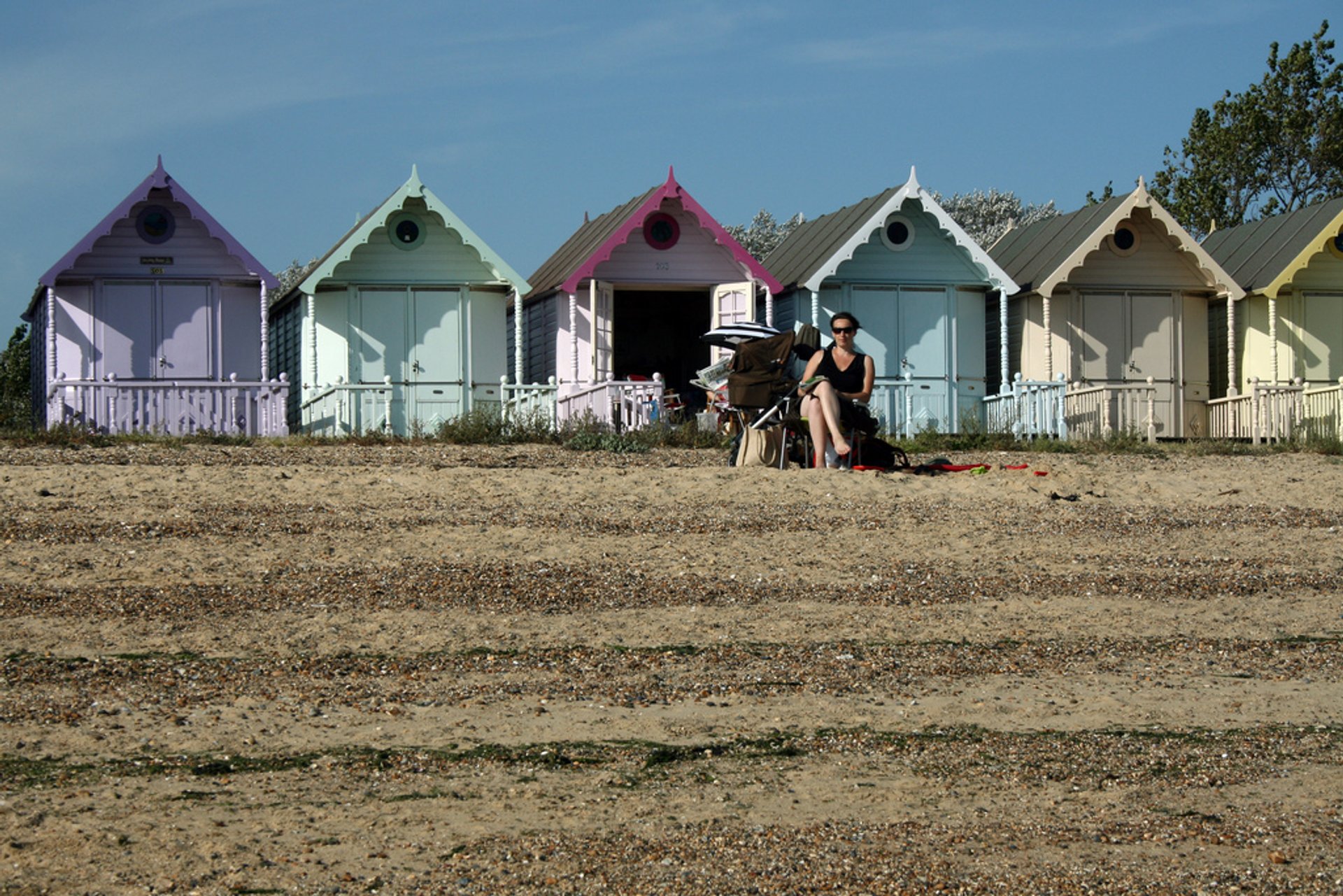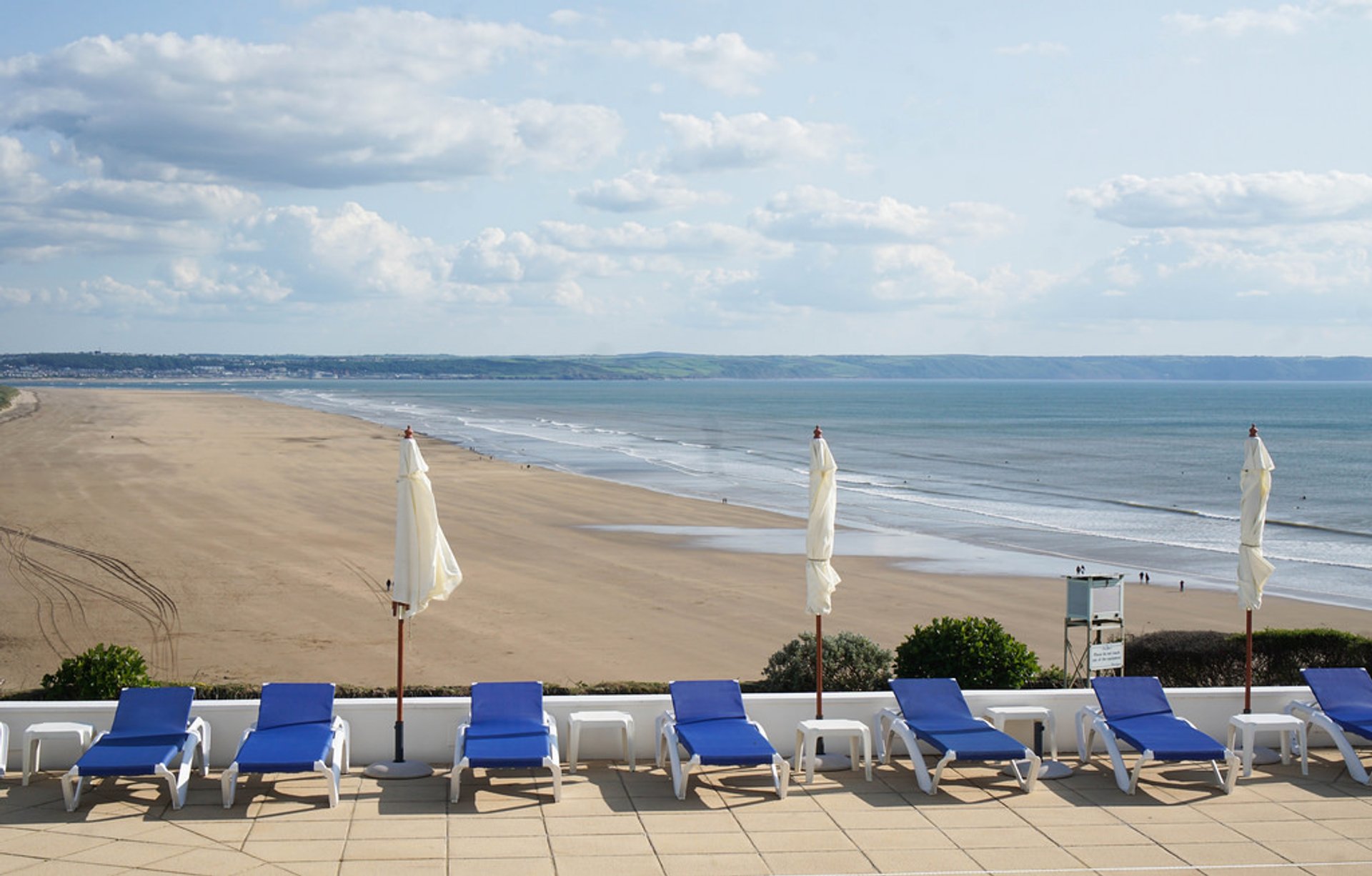 England is not perceived as a beach holiday country even though water surrounds the UK from all sides. Despite its rough climate there are some beach resorts, which are mostly concentrated in England. Over 60 beaches in England cohere to the Blue Flag standards meaning that there are clean and safe.
The chain of resorts in the south of England on the coast of the Channel includes spacious sandy and pebbly beaches with well-established infrastructure and numerous opportunities for British entertainment.
Porthcurno Beach in Cornwall is somewhat similar to the Mediterranean coast. Rocky cliffs attract snorkeling fans. Dolphins and seals are the frequent visitors of the coast.
Durdle Door Beach in Dorset is a great pebble beach for an oceanfront picnic. Fistral Beach in Cornwall is visited by fans of surfing because the strong winds create high waves.
West Mersea Beach in Essex is an ideal place for those who like deserted areas and a calm relaxing holiday. Local cuisine impresses with the variety of seafood—oysters and fresh fish especially.
The beaches of Brighton have the Blue Flag award, which indicates their compliance with the highest standards. On the coast you can try boating on yachts or catamarans, hiking along the coast, fishing, or even surfing.
Some of famous resorts are located near the city of Torbay. This area is called the English Riviera and two dozen well-equipped beaches honorably justify the name. The resorts have golf courses and yacht clubs, picturesque parks, and fish restaurants right at the water's edge.
The swimming season starts in England on May 15th and continues until September 30th.
Find hotels and airbnbs near Beach Season (Map)