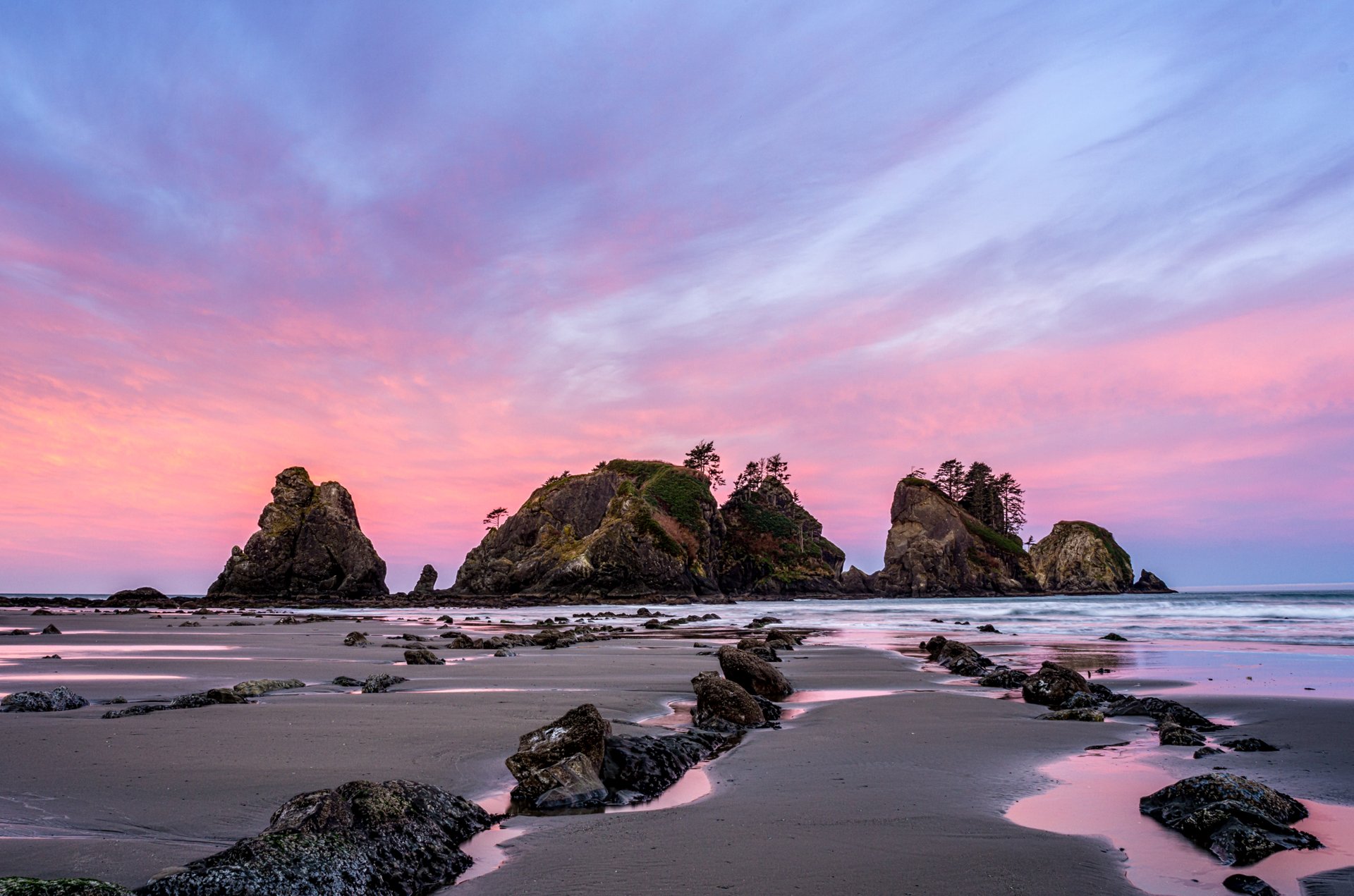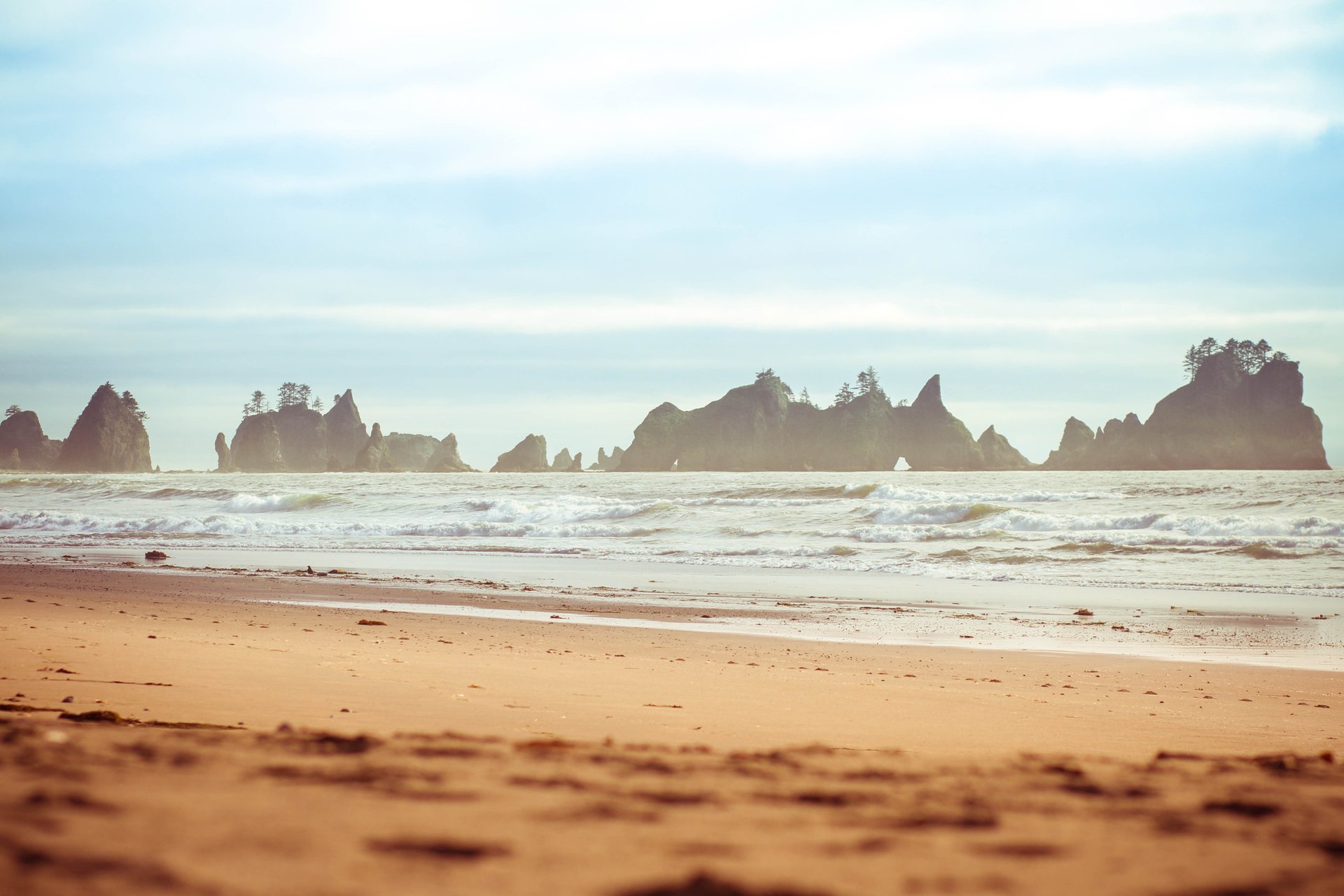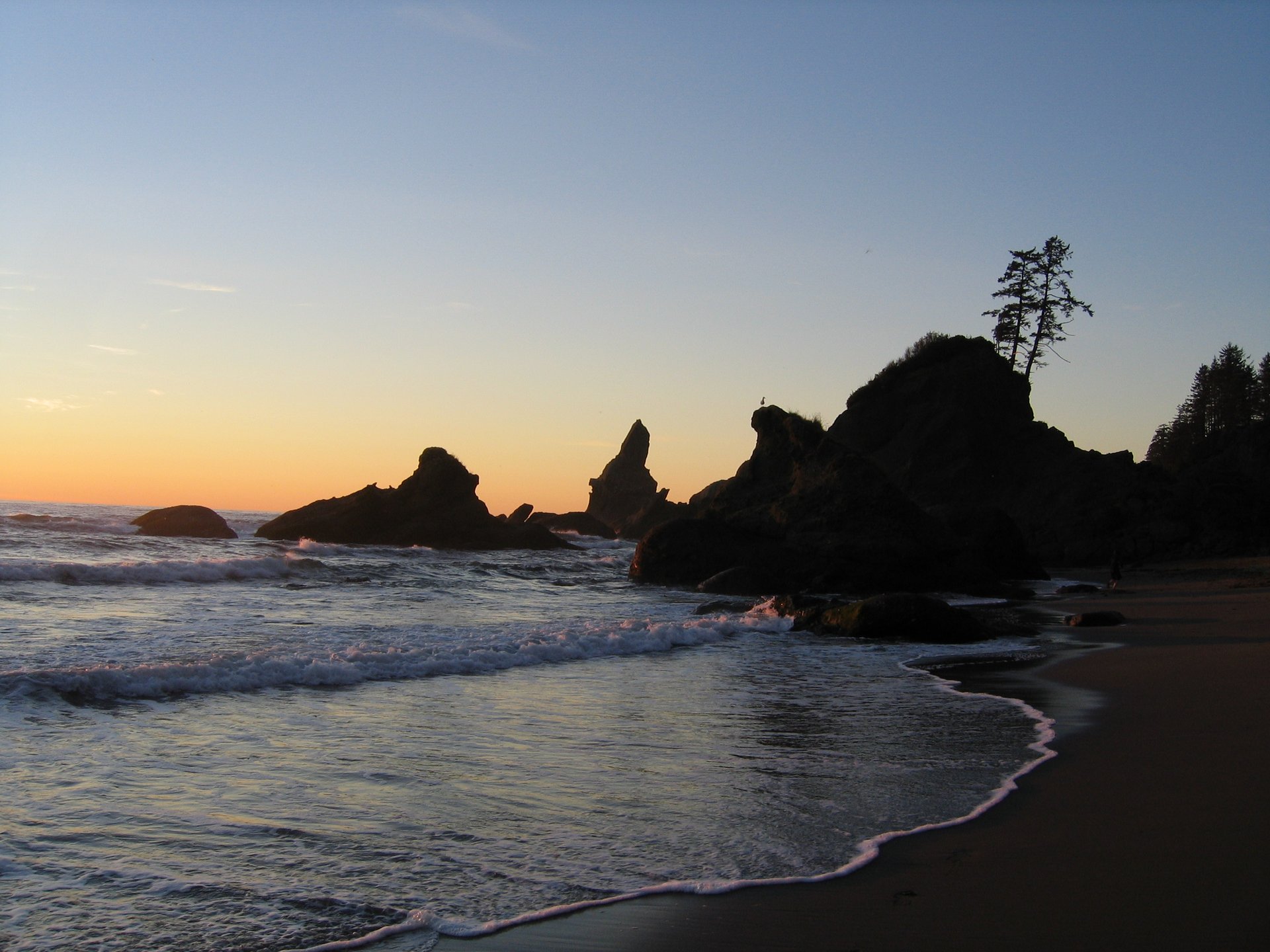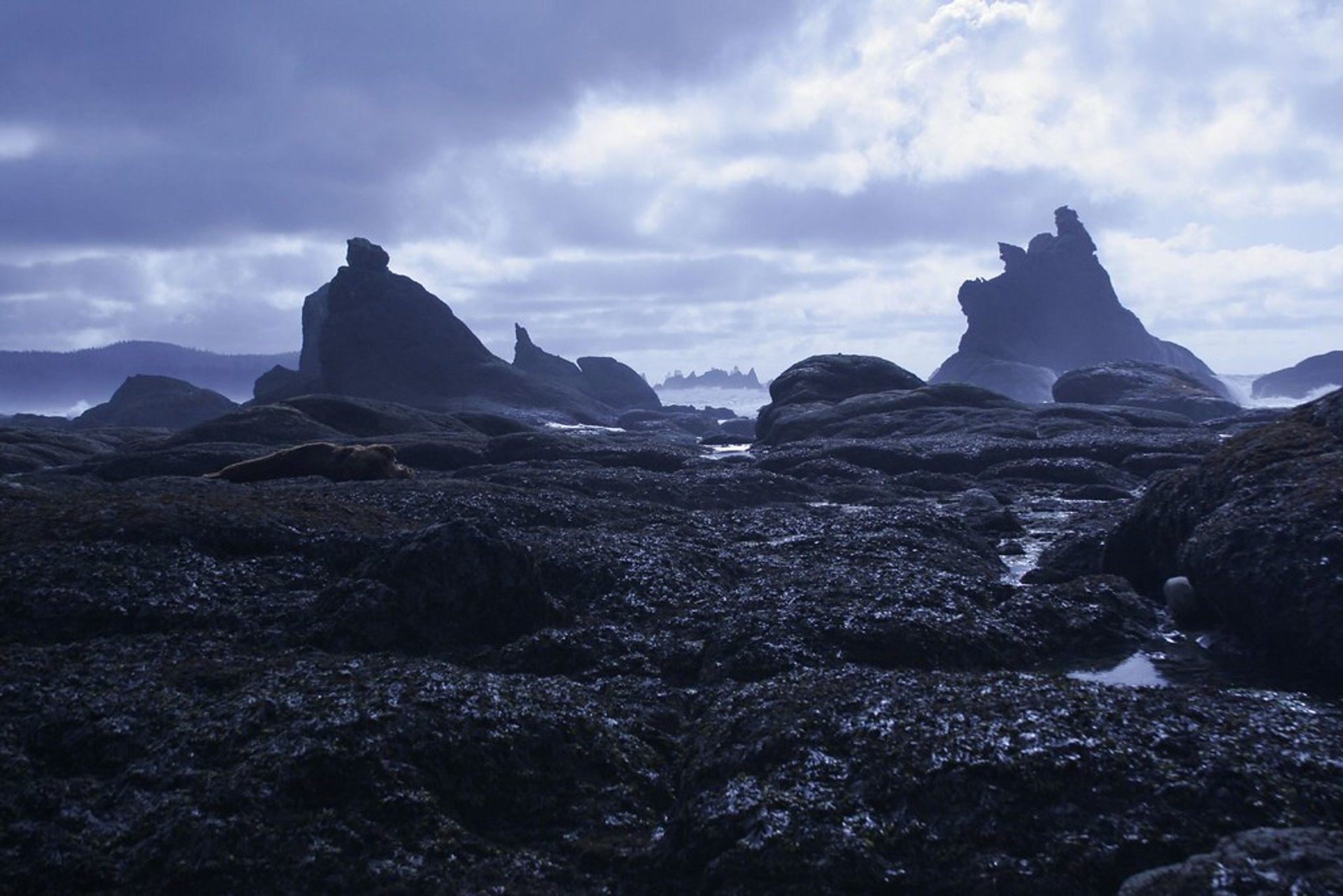 Shi Shi is a secluded sandy beach on the Olympic Peninsula that provides visitors with an insight into the phenomenon of the Point of the Arches tide pools. The beautiful and untouched spot belongs to Olympic National Park Wilderness Coast. The trail to the beach begins by the fish hatchery of the Makah Reservation, about 19 km (12 mi) from Port Angeles, Washington.
The first couple of miles of this muddy 13-km (8 mi) out-and-back trail goes through Makah Reservation. After visitors enter Olympic National Park, they have to pass a few picturesque switchbacks to get down to the beach. Once on the beach, the trail goes left, towards Point of the Arches. There you can see famous tide pools and some fantastic scenery. Other popular hikes include the Ozette Loop or Hole in the Wall at Rialto Beach. Make sure you go during low tide, be ready to get your feet wet anyway! This can be a day hike or an overnight stay. Check out several Shi Shi Beach campgrounds around the shore and in the forest upslope. The best time for hiking and backpacking in the area is from April through October.
Shi Shi beach is an excellent place to spot bald eagles and various seabirds. Visitors need to get permits from the Makah Reservation (available in Neah Bay at the General Store, Mini Mart, Marina or Museum), as well as the Olympic National Park Wilderness (at the Olympic National Park Visitor Center in Port Angeles).
Find hotels and airbnbs near Shi Shi Beach (Map)