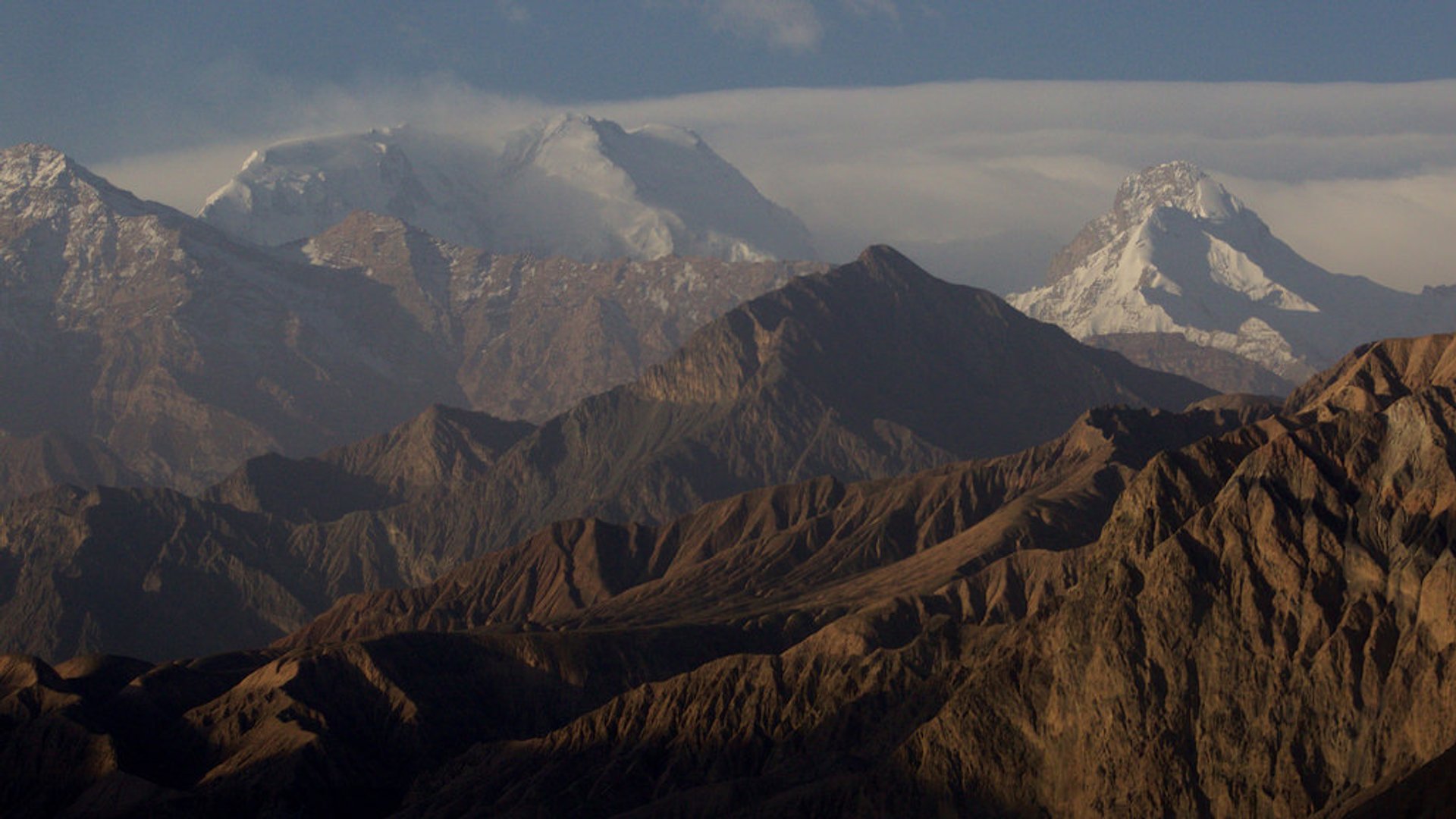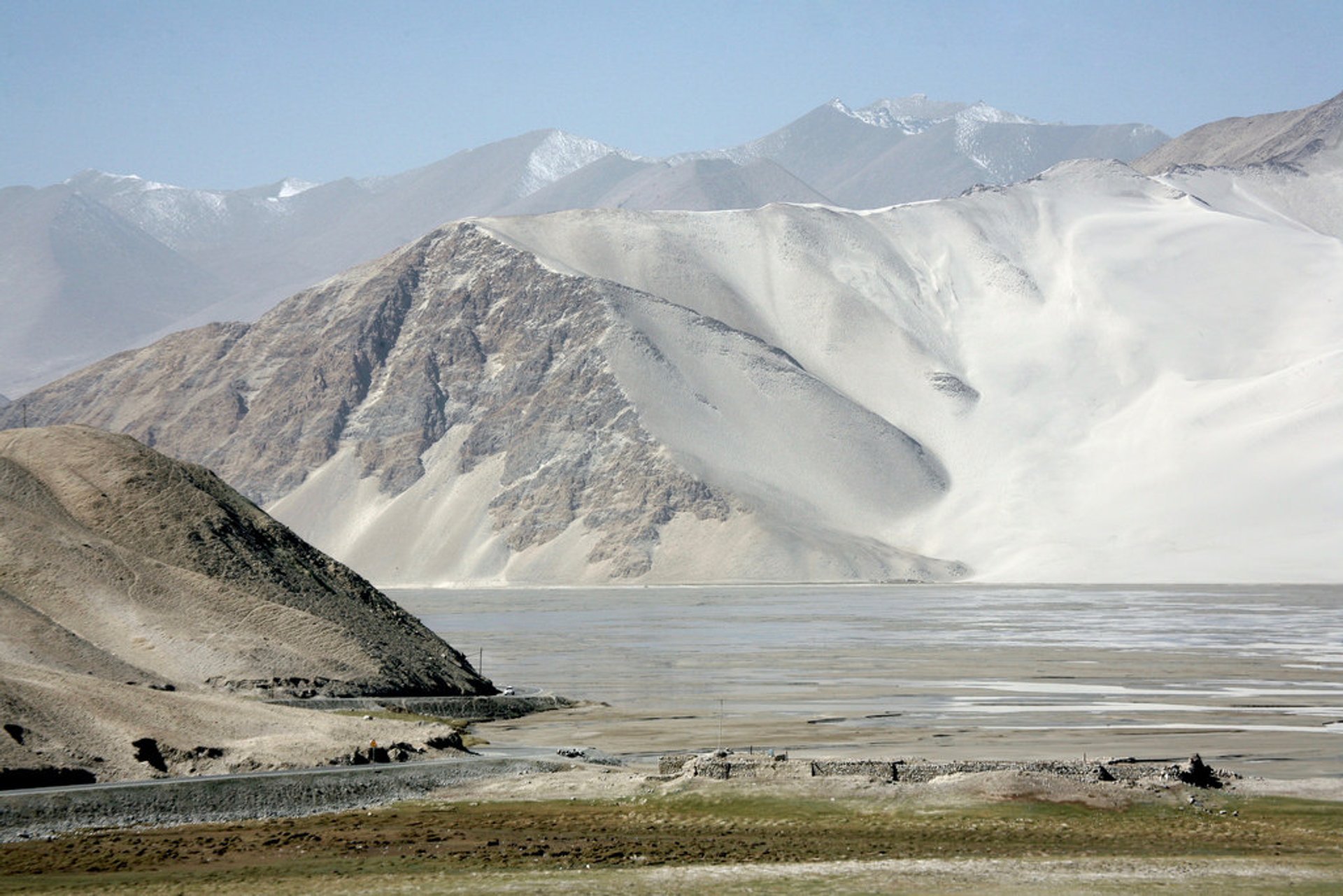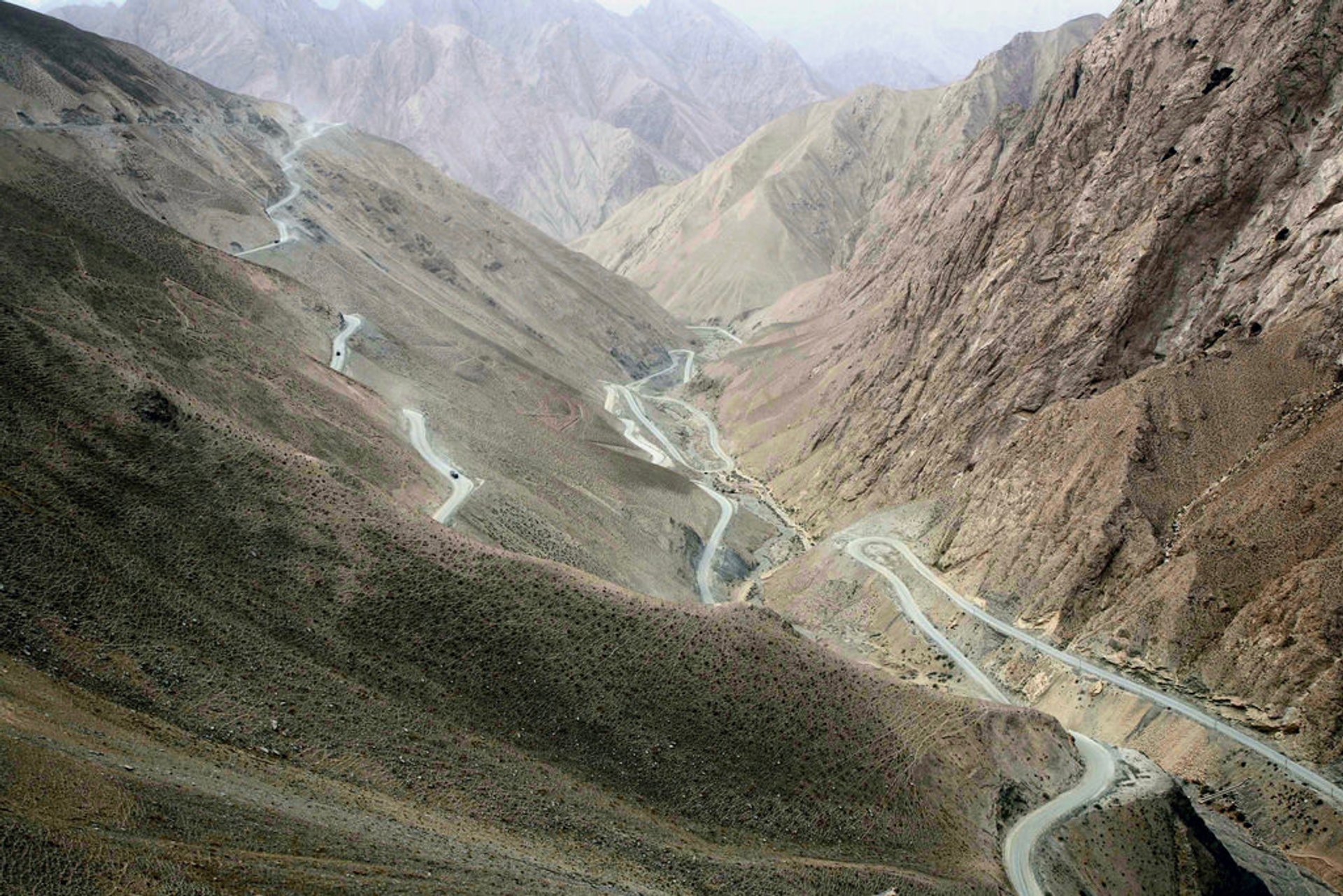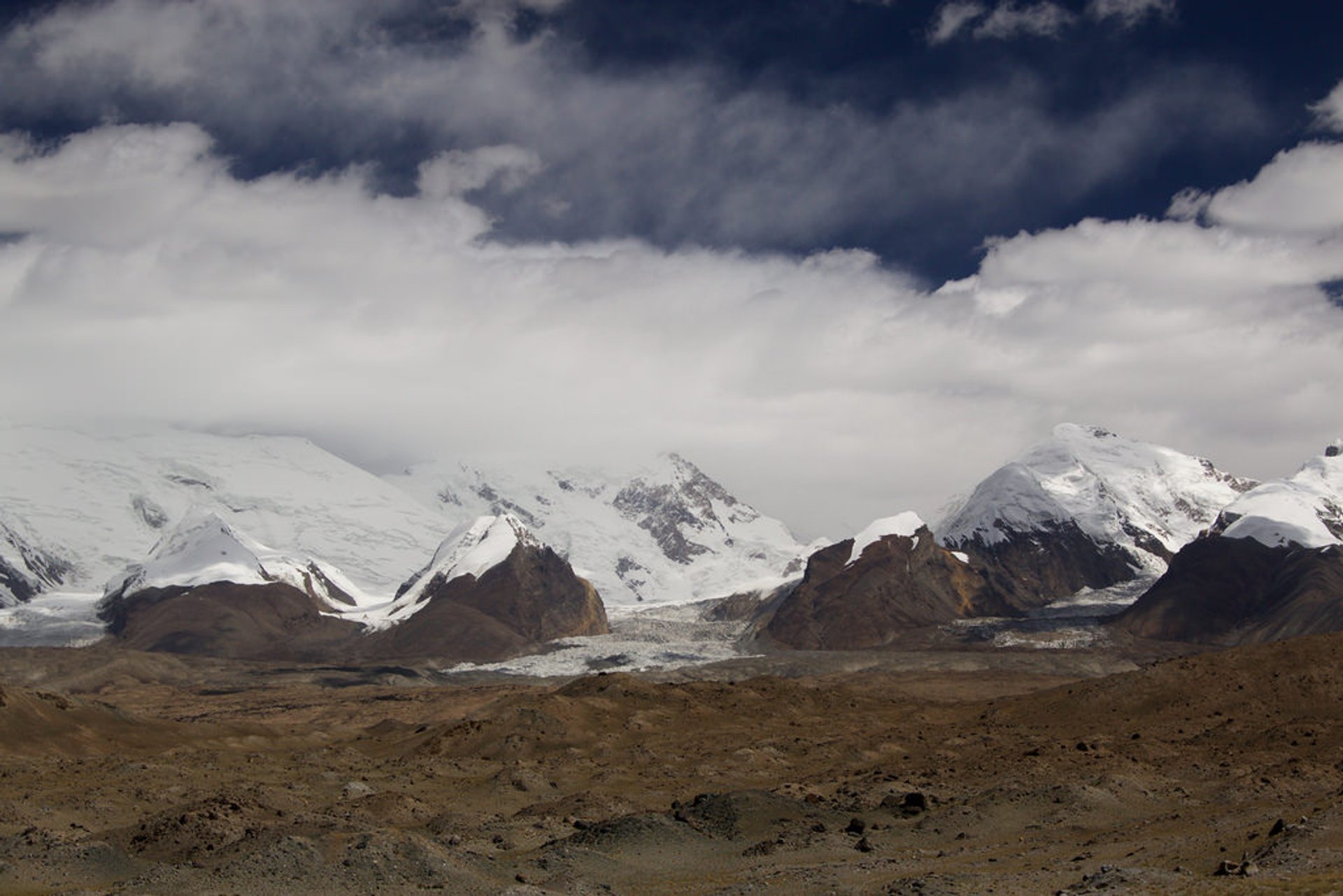 In spite of its impressive prominence of 7,649 m, the mountain has been hidden among almost equally high surrounding peaks. It was first discovered by the Europeans in 1900. The first attempt to ascend the peak in 1956 wasn't meant to be successful—the party realised they had largely underestimated the mount and simply abandoned the climb. The first successful ascent was accomplished by a British expedition only in 1981.
Kongur Tagh is generally acknowledged as the highest peak of Pamir Mountain Range. Yarkand River valley separates Eastern Pamirs from the Kunlun Mountains. All the same, some authorities classify Kongur Tagh peak as the top summit of the Kunlun Range. A win-win reference seems to be the highest peak of the entire Xinjiang Uyghur Autonomous Region.
Thanks to the Karakoram Highway that unites Pakistan and China, the access to the mountain is much easier nowadays than it used to be. Some of the best shots of magnificent mountains may be taken near Tashkurgan and Karakul Lake even without ascending the mountains. For those who have higher ambitions, the best season for hiking Kongur Tagh is considered summertime—from June to September.
Find hotels and airbnbs near Climbing Kongur Tagh (Map)