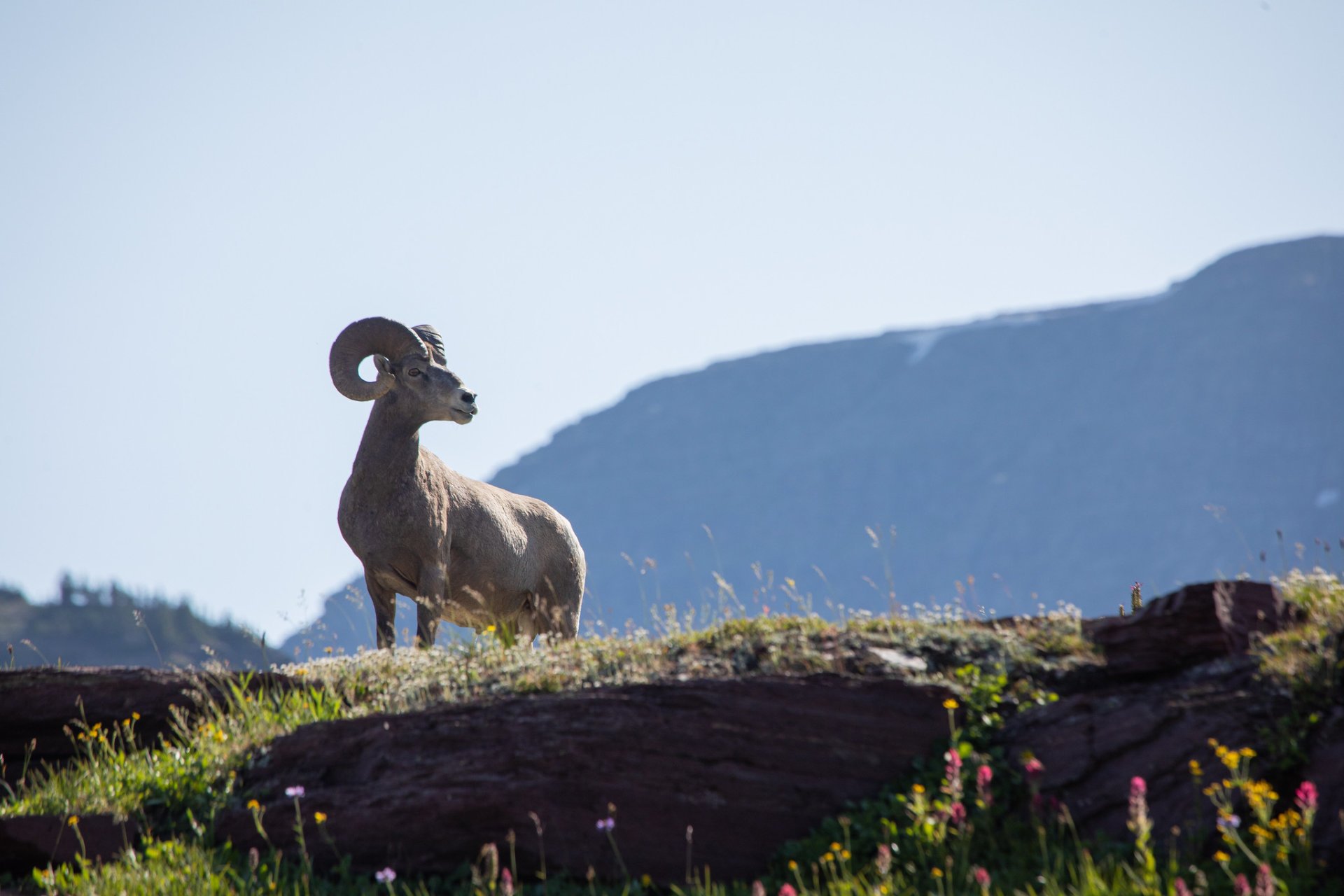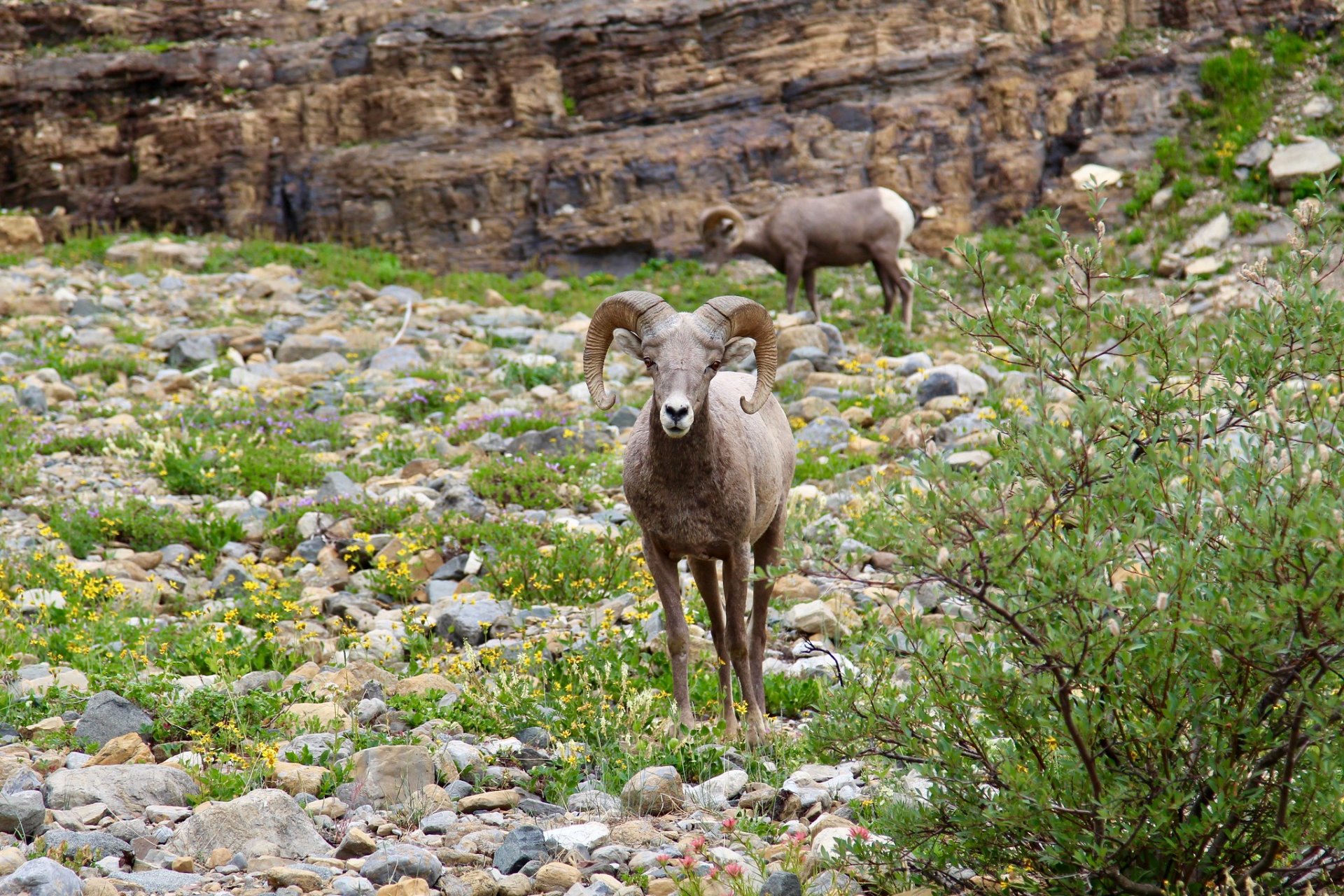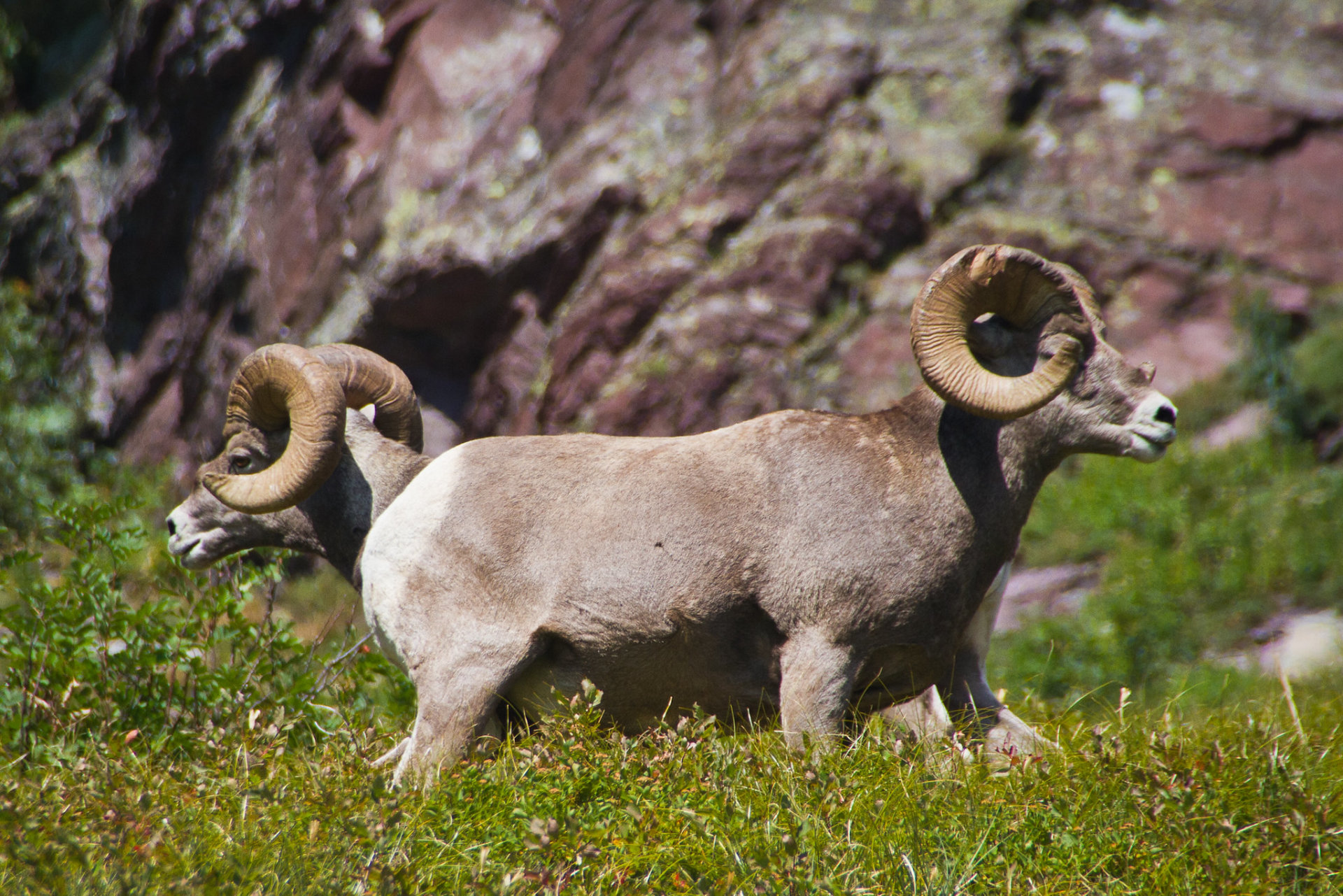 About 42,000 bighorn sheep live in the United States
Bighorn Sheep (ovis canadensis) are majestic animals that can often be spotted in Glacier National Park. Their large curved horns make them easy to identify during a hike or a drive. Males or rams are quite big, reaching 500 lb (226 kg) in weight. Their horns alone reach 45 inches (114 cm). Females are smaller, reaching only 201 lb (91 kg).
Bighorn sheep are spotted in Glacier National Park all year round, but the best time to observe and photograph them is in the fall. These animals live in large herds and are most active during their rut season, which lasts approximately from October to December.
Glacier's bighorn sheep are especially abundant east of the Continental Divide and in the Blackfeet Reservation in the southeastern part of the Glacier. You can also spot them along Going-to-the-Sun Road, Highline Trail, Hidden Lake Trail, and Many Glacier area, especially Grinnell Glacier or Ptarmigan Tunnel. They prefer alpine meadows and grassy mountain slopes to feed on. Bighorns are also great rock climbers and feel very confident on the steep mountain paths.
Bighorns have beige coats, distinct white rump patches, and small brown tails. You can usually tell the age of a Bighorn Sheep by the number of segments in its horns. If you see a bighorn sheep, do not approach them closer than 25 yards (23 meters). It's a wild animal and can be aggressive, especially during the breeding season.
Find hotels and airbnbs near Bighorn Sheep (Map)