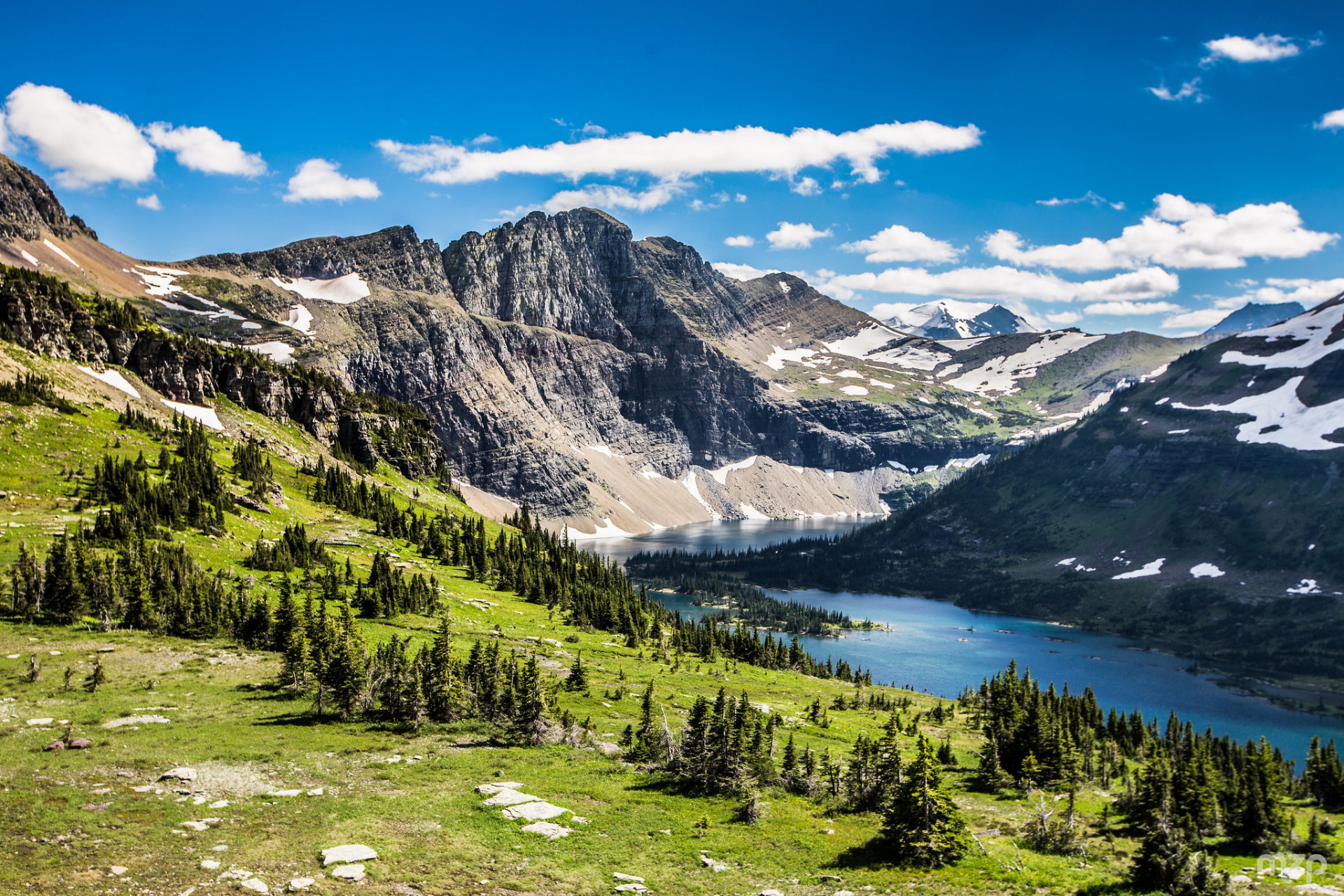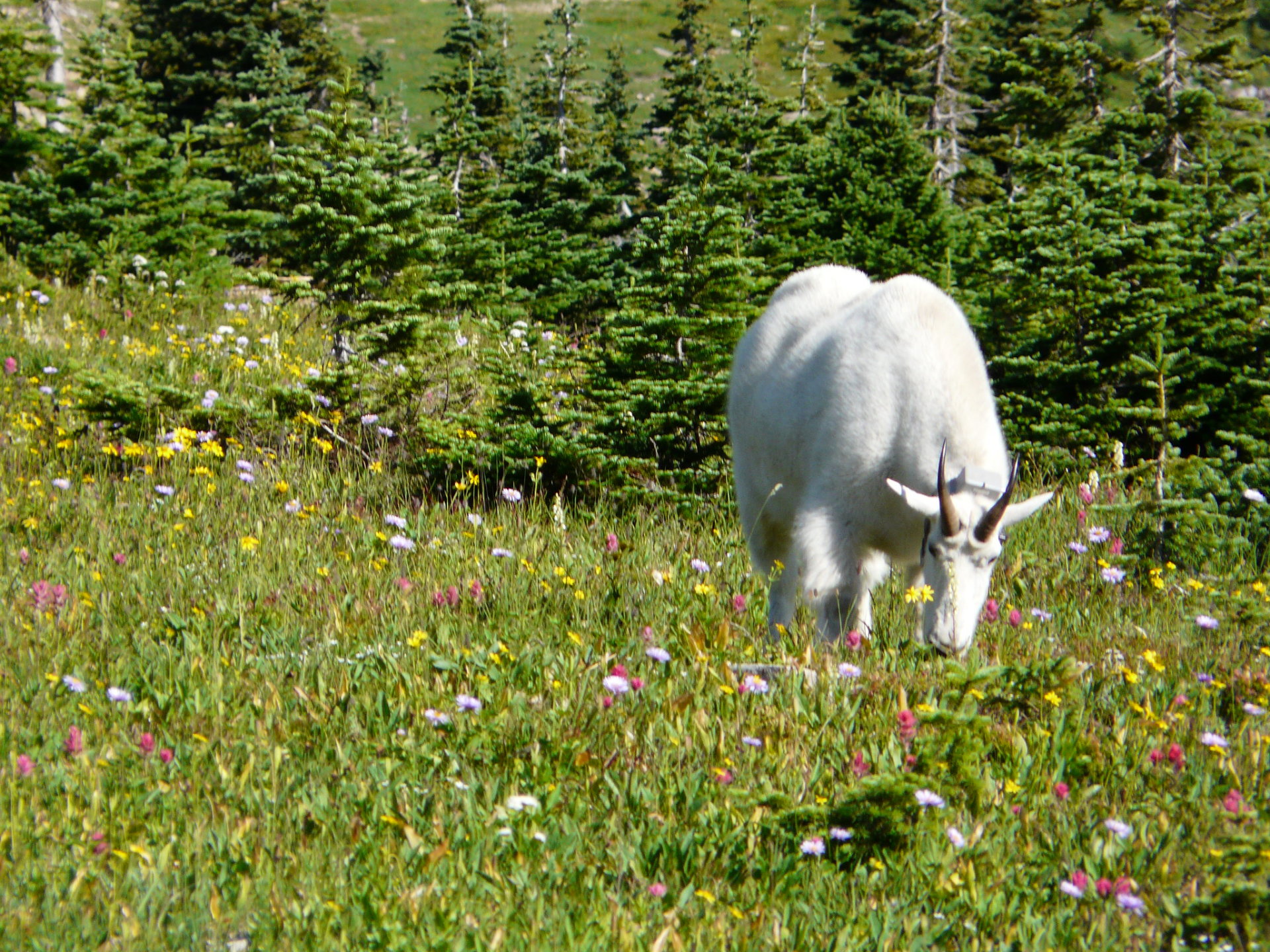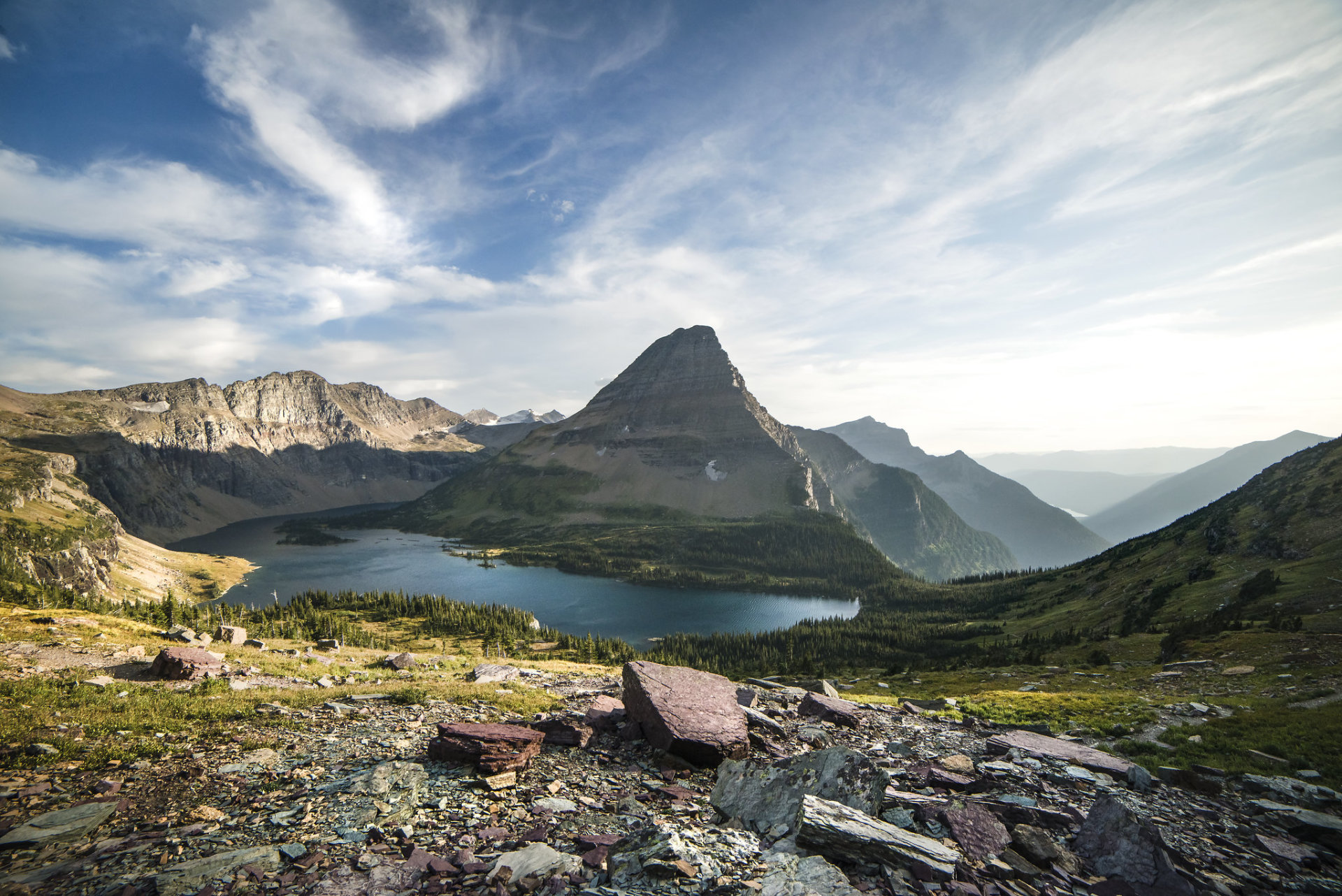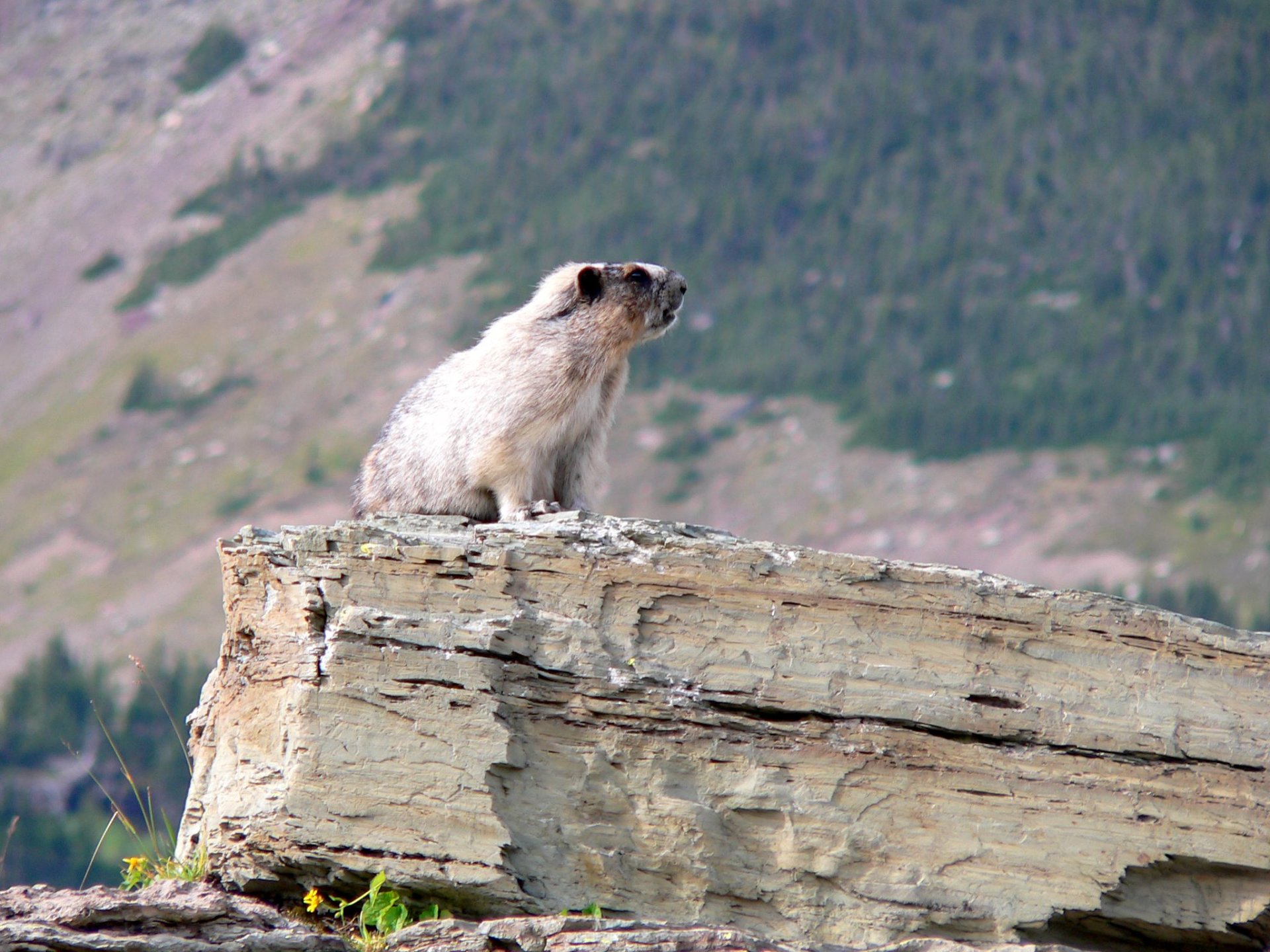 Thanks to the amazing nature, wildlife sightings, and wildflowers, Hidden Lake is one of the most attractive hiking destinations of Glacier National Park. This emerald body of water is surrounded by towering peaks, such as Bearhat Mountain, Clements Mountain, and Reynolds Mountain, providing stunning panoramas from any angle. The best time to visit the lake is during the summer season from June to October.
Hidden Lake Trail
Hidden Lake Overlook provides the best view of the lake. It can be reached by a 1.5-mile (2.4-km) Hidden Lake Trail that begins from Logan Pass. From there, you can also walk for 1.5 miles (2.4 km) along the lakeshore. The well-maintained trail starts with a paved boardwalk that transforms into a wooden path with stairs. In the summer, you will pass wildflowers on alpine meadows and a series of picturesque boulders. This section of the trail is known as Hanging Gardens. Make sure to bring your camera and keep an eye on the wildlife. Mountain goats, picas, and marmots can be spotted along the way. The trail features 540 feet(164 m) of elevation gain starting from 6,646 feet(2,025 m).
Hidden Lake Trail can be heavily trafficked during summer weekends and is rated at moderate difficulty. Parking is available at Logan Pass Visitor Center. It's best to start your hike early to avoid crowds and when it's not too hot. Make sure to apply sunscreen and wear a hat since the trail is exposed to the sun.
Find hotels and airbnbs near Hidden Lake (Map)