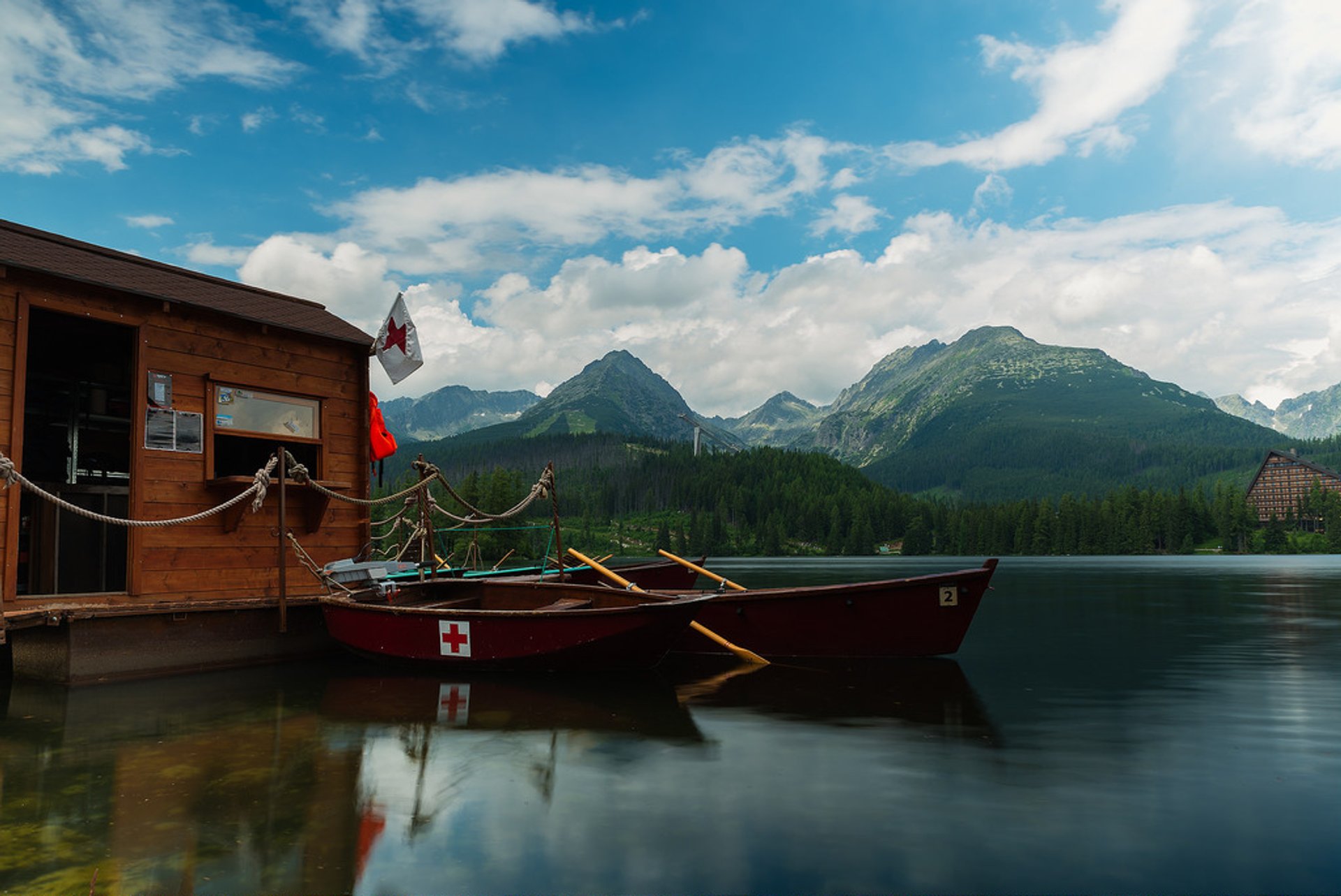 This picturesque mountain lake Štrbské Pleso is located in the neighbourhood of Štrbské Pleso in the High Tatras. Interestingly, boating and swimming in this area were banned in the 1980s due to environmental reasons. In 2008 boating on Štrbské Pleso was restored, but nowadays the lake is under high protection. Boating there requires following strict rules like no fishing, no ducks feeding, no food and baggage on the boat, no smoking, no swimming in the tarn, no jumping from the boat, etc.
Anyways, boating on Štrbské Pleso is one of the best experiences you can have while visiting the mountain range, so don't miss a chance to enjoy this activity. There are eighteen wood boats, and one sports rowing boat for visitors. You can also take a private rower for boating. It's a great chance to relax, enjoy the marvellous scenery, high rocks, and calm atmosphere around you!
The main season runs from June until September. If the weather is favourable, the boats are also available in May and October but mostly on the weekends.
Find hotels and airbnbs near Boating on Štrbské Pleso (Map)