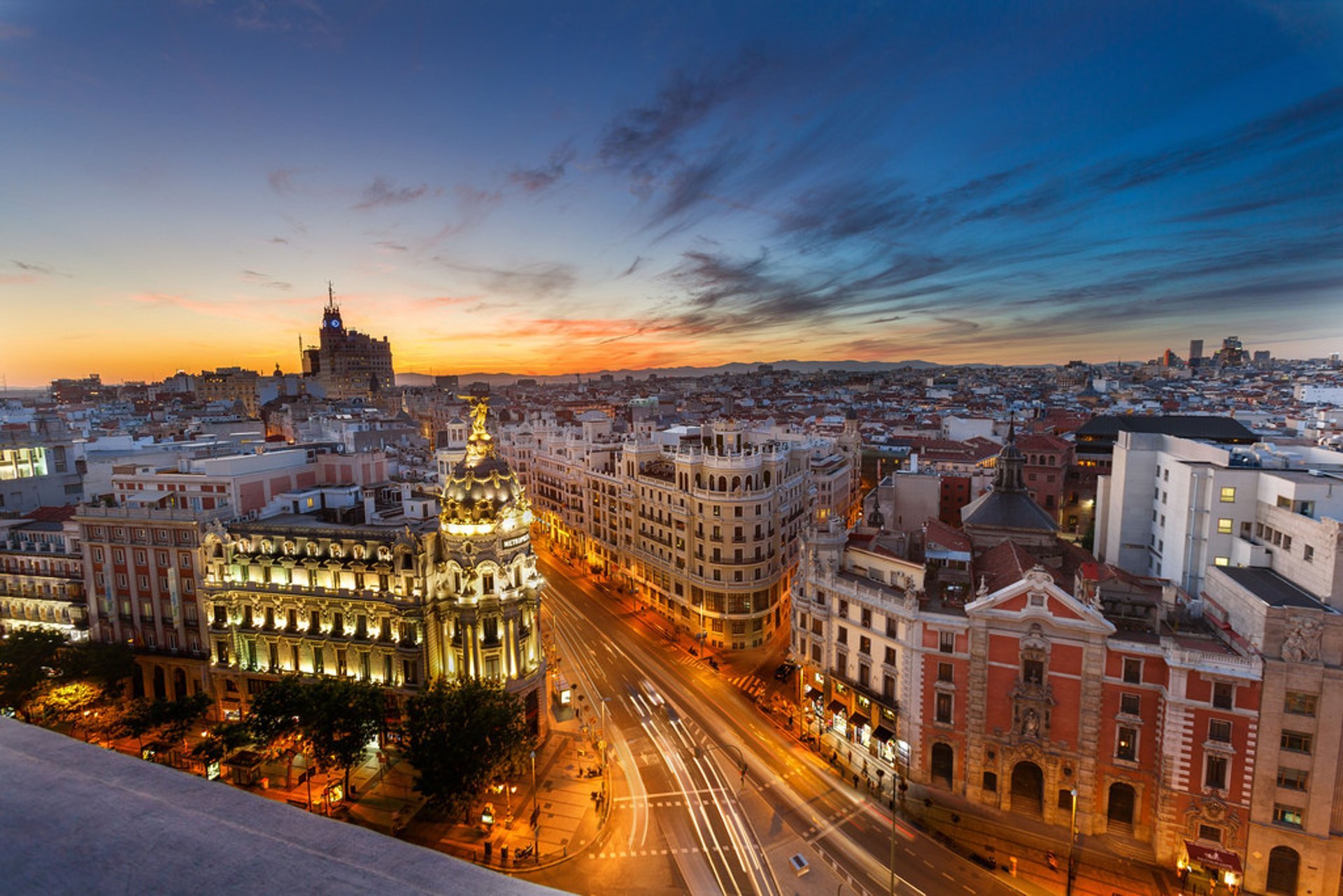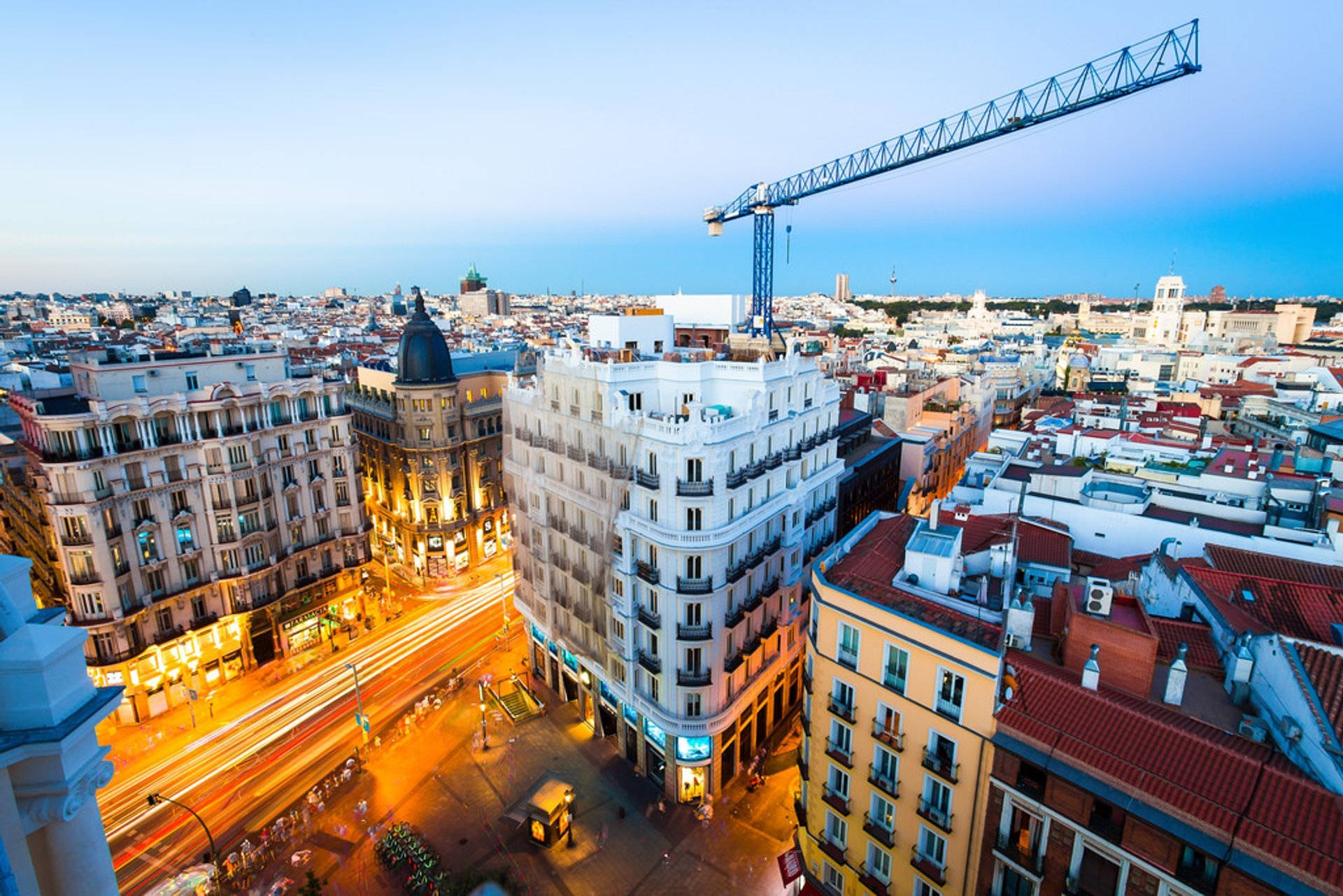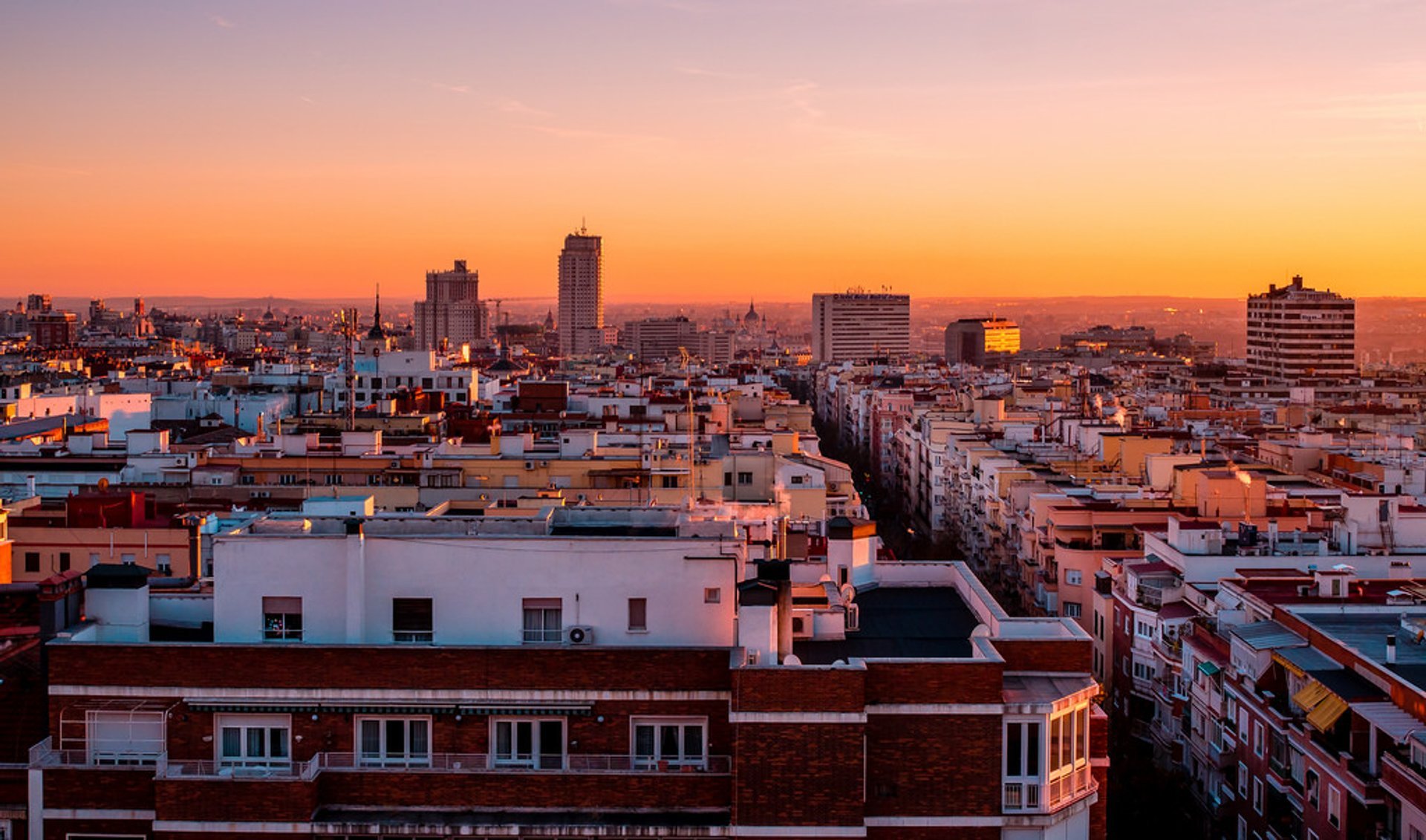 With the onset of summer, open terraces on the roofs of Madrid buildings are becoming more and more in demand. The electric atmosphere of the city on top of the building makes the night magical! The rooftops of Madrid are the ideal place to relax with a drink, see the sights of the city, and admire the stars.
For example, the Mercado de San Antón market is one of the most popular tourist destinations, the terrace of the Café Gau & Café, the Ático restaurant where you can enjoy the most breathtaking views of the city, and the cocktail bar with the roof solarium Circulo de Bellas Artes.
The Jardín Secreto de Salvador Bachiller, and the secret terrace of Apartosuites Jardines de Sabatini where you can admire the stunningly beautiful gardens of the Royal Palace. All of them are a great place for a romantic dinner or a pleasant pastime with friends in the summer evenings in Madrid.
Find hotels and airbnbs near Rooftop Terraces at Sunset (Map)